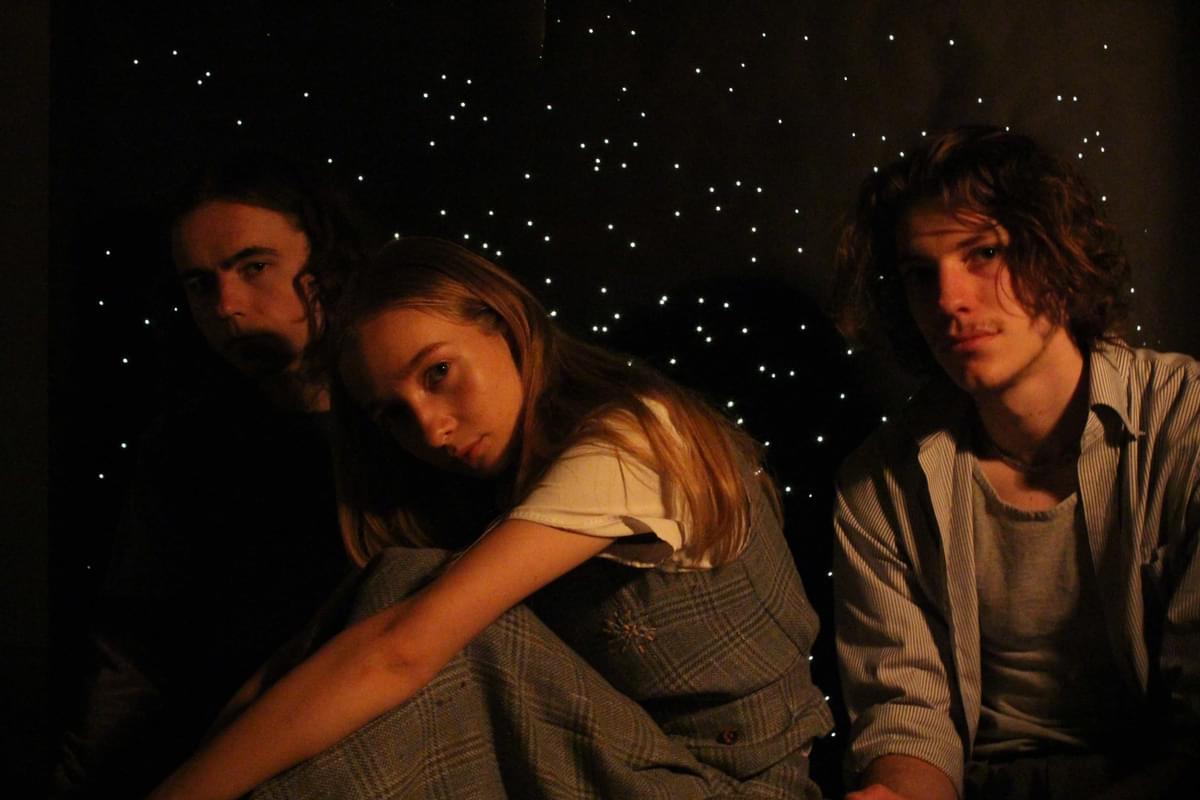 Drug Store Romeos release planetary pop gem "Jim Let's Play"
Drug Store Romeos honour renowned cosmic synth-pop songwriter The Space Lady on their own playfully ethereal new track "Jim, Let's Play".
Abandoning their usual meld of hypnagogic reverb-laden soundscapes, Drug Store Romeos return with a more scant sound that embodies "Living in a technicolour dream", as sings the band's Sarah Downey. It's inextricably also the best way to describe Drug Store Romeos to anyone who may be wondering.
Produced by George Murphy and mixed by Ali Chant (Soccer Mommy, Aldous Harding, Perfume Genius), "Jim Let's Play" is the apogee of an improvisation session, as explains Downey: "We were improvising with the cut up method in my bedroom when all at once the words 'Jim' and 'Let's Play' jumped out of the cut out word sheet onto a melody that caught it in the air."
The Hampshire trio have taken a noticeable depart from the heavy thrumming luscious dream pop of their previous tracks and replaced it with sharper synths and instinctive vocals.
The celestial sweetness remains in Downey's absorbing cadence, but there's a hint of something a little more come-hither about it. The track not only serves as an axis in their sound, but as a sign of devotion to cult songwriter The Space Lady, whose transcendental Casio-led pop continues to be worshipped by atypical musicians across the globe since her emanation in the '70s.
"The Space Lady fans would be pleased to hear the lady herself approves this message (we sent her the song and she gave it the go ahead)," the band says. "At the time of writing we were all in awe with her Greatest Hits album. She greatly influenced our evolving sound and we felt it right to leave a little thank you to her in one of our songs."
Get the Best Fit take on the week in music direct to your inbox every Friday