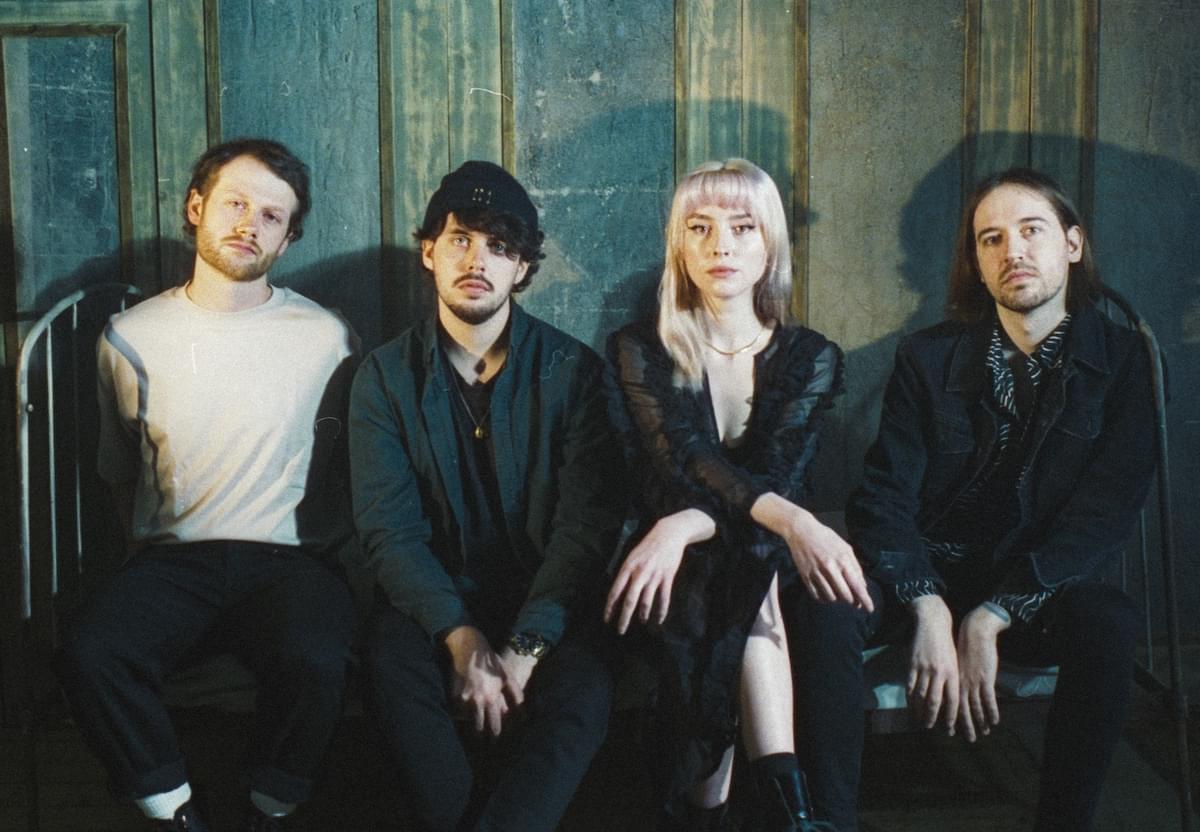 Bleach Lab wear their heart on their sleeve in poignant new single "Real Thing"
Ahead of their first UK headline tour, South London's Bleach Lab return with the nostalgia-tinged single "Real Thing".
Romantic nostalgia has a new soundtrack via the expansive and poignant new track from dream-pop quartet Bleach Lab. Another testament to their prompt impact, "Real Thing" follows the group's debut EP A Calm Sense of Surrounding, which arrived earlier this year.
"Old Ways", taken from the aforementioned EP, helped set the stage for Bleach Lab with a moody soundscape and intricate guitar play. Now, "Real Thing" captures the group on their upward trajectory, brought to life by their wistful yet polished sound.
"Real Thing" is built upon a simple yet immediately striking riff, across a watercolour backdrop of electronic drums. Produced by Stephen Street (The Smiths, Blur, The Cranberries), the track combines a retro melancholy while being lyrically focussed on mental health, relationships, boundaries and personal growth.
"'Real Thing' is about being ready to take that next positive step emotionally, letting your guard down for the right reasons and creating healthy boundaries," Bleach Lab's Jenna Kyle tells Best Fit. "I wrote the lyrics literally within an hour as they flowed so easily because of the way I was feeling at the time."
"I had been processing a lot of issues over the last couple of years to do with previous relationships and personal development, and I had finally reached a place where I felt I was in the right state of mind to be open to looking for something new."
The accompanying video puts Kyle front and centre as she frequents a pub in the search for a past flame; before dusting herself off and putting their relationship in the past. "It is a lot about finding a healthy relationship that is beneficial for those involved. Knocking down the walls you built and putting trust in someone else, for the first time in a long time."
"The aesthetic of the track was heavily influenced by Heaven or Las Vegas-era Cocteau Twins, The Cranberries and The Sundays," comments lead guitarist Frank Wates. "Though we wanted to make sure we made the sound our own too, so we started to incorporate more modern touches when producing the track."
The effort is enough to make anyone appreciate the dual worlds in which Bleach Lab finds itself: producing engaging, guitar-led dream-pop for 2021, while honouring the band's diverse, retro-minded influences.
"Real Thing" is out now. Find
Bleach Lab on Instagram
and catch them live at The Lexington on 20 October or Omeara on 2 March 2022.
Get the Best Fit take on the week in music direct to your inbox every Friday