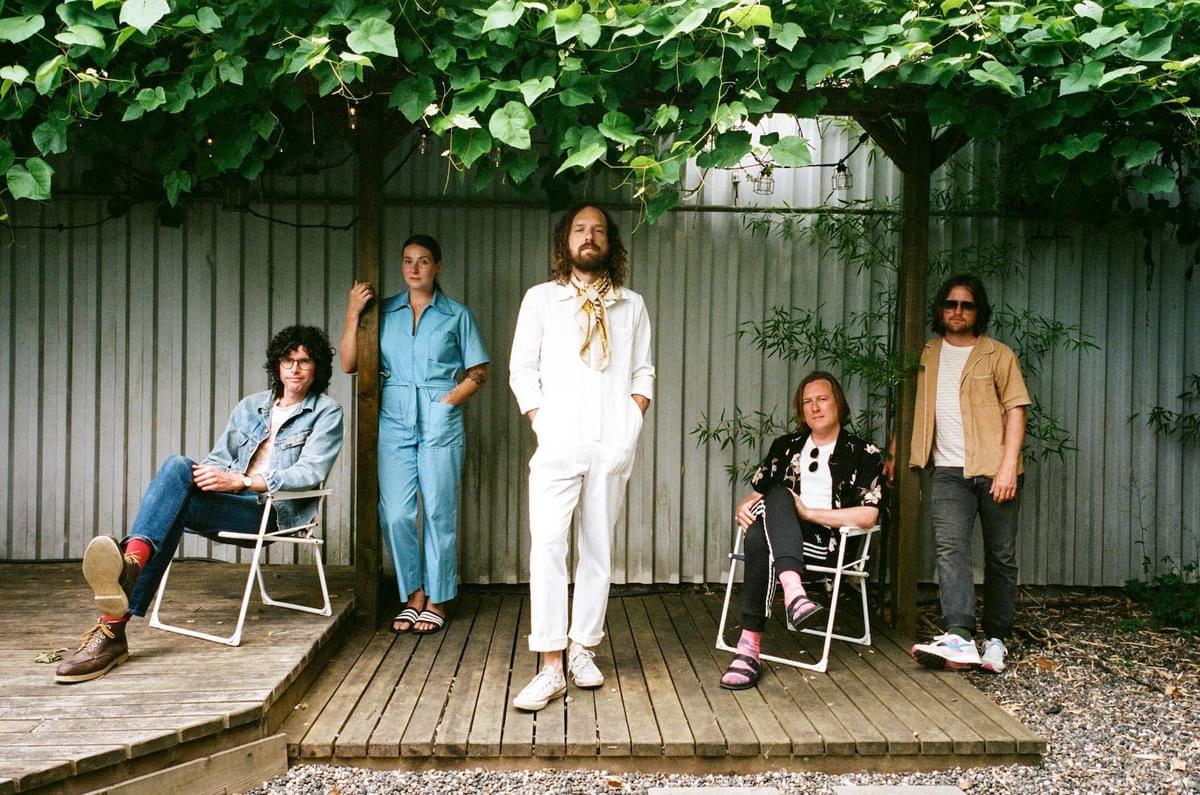 Vancouver psychedelic troupe Yukon Blonde get sentimental on "In Love Again"
Leaning into their retro-inspired groove, Canadian band Yukon Blonde share the dreamy romance of "In Love Again".
If Yukon Blonde's first single of the year "Get Precious" was a callback to groove-driven '70s glam rock, then new release "In Love Again' takes steps back a decade further. Leaning on the psychedelic classics of the 1960s, the Canadian band incite the dreamy qualities of newer acts like Alvvays on a track that's inventive and carefree.
Posessing a sunny quality, the track reflects the careful optimism in the lyrics of vocalist Rebecca Grey, painting the picture of a tender and fresh new romance. "'In Love Again' is every bit as chaotic, nostalgic, and sentimental as all love stories, new and old," Grey notes of the track. "It's the complexities of navigating a relationship; the way you carve a place of tenderness for one another, about how sometimes, cacophony and complexity can come together seamlessly, beautifully. It's a real departure from the rest of our new material, but a lovely song that we're all immensely proud of."
Currently working on their fifth album in ten years, the recent output has seen the Vancouver band take full control of the production process in the studio. As such, their sound has naturally grown, allowing them to explore new boundaries. With comparisons to powerhouses of the genre like the Flaming Lips and Phoenix, Yukon Blonde have never been a band to take lightly.
"This track began as a fun experiment when we were jamming," says band member Jeff Innes. "We were trying to have three or four seperate melodies that - when played together - sounded nice, but did not make much sense when apart. I came up with the melody and lyrics, pacing the parking lot of our space and as usual hummed it into a voice memo on my iPhone.
"I had the idea knocking around my head to write a love song that detailed the simple day to day aspects of a newish relationship," he concludes. "Normal things you value once you've been through the ringer."
Get the Best Fit take on the week in music direct to your inbox every Friday