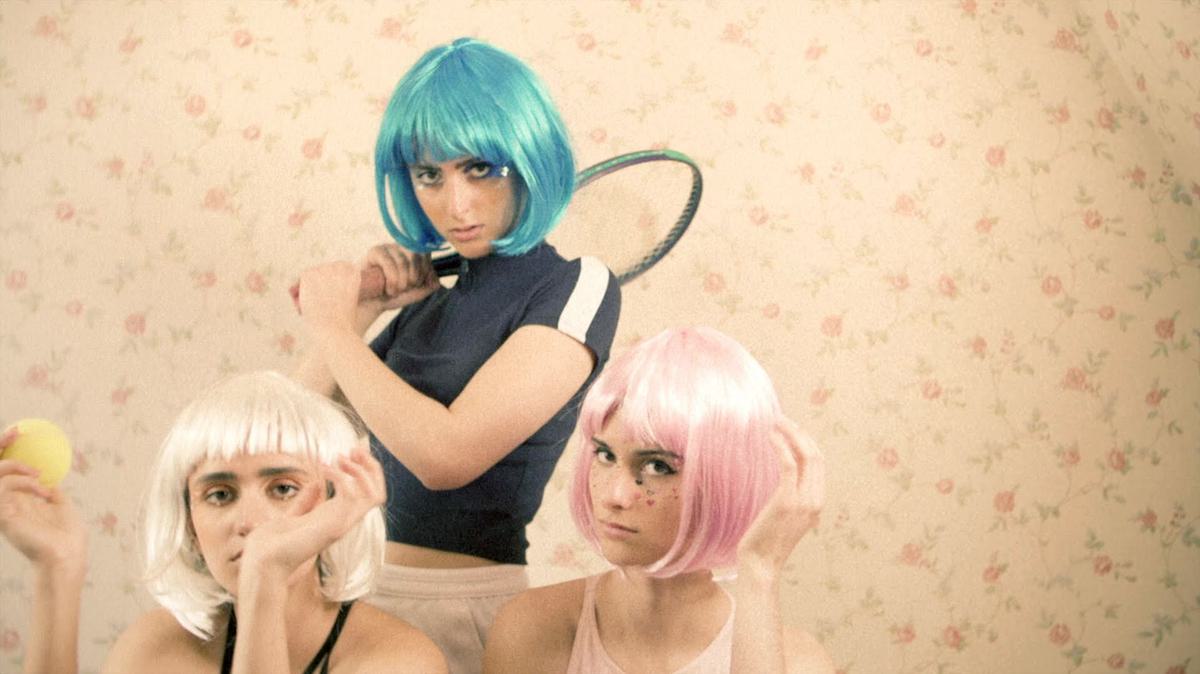 Danish trio Velvet Volume turn up the, umm, volume on blistering single "Look Look Look"
Bursting with attitude and style, Denmark's sibling trio Velvet Volume are set to make quite an impact with the first single from their forthcoming debut album.
Made up of teenage sisters Noa Lachmi (guitar, vocals), Naomi Lachmi (bass, vocals) and Nataja Lachm (drums) who've been playing together for a couple of years, their new track "Look Look Look" is simply superb.
Recalling Veruca Salt, Hole and even a bit of Sleater-Kinney in the vocals, any rock tendencies are balanced with a pop heart (Velvet Volume recorded the theme song for the Danish version of The Powerpuff Girls) and an ear for a massive chorus. So while guitar drive and drums absolutely pound, there's a lightness and a bit of sugar mixed with spite to "Look Look Look" and it makes the whole thing completely irresistible.