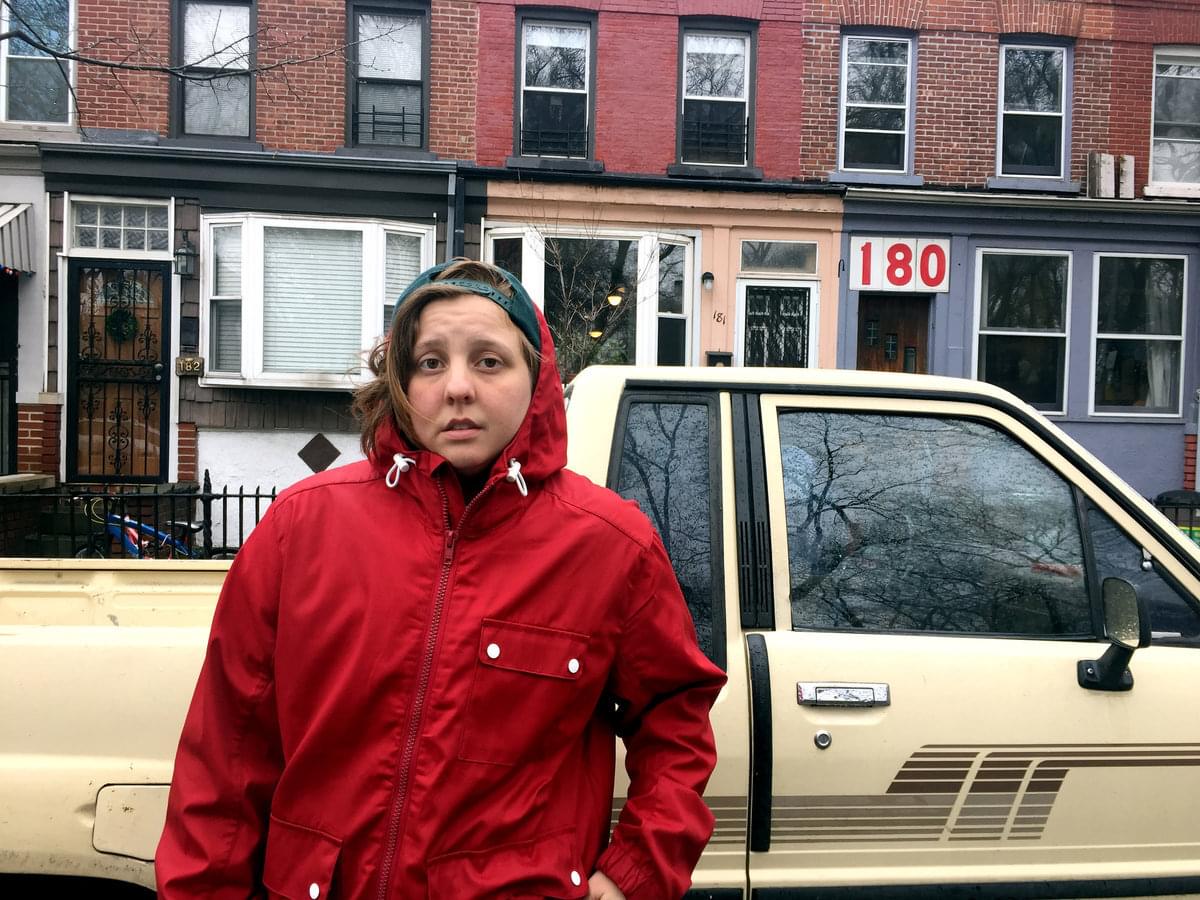 Tica Douglas tackles indecision and faith on the starkly electric "Deaths Come In Three"
Next month, US singer Tica Douglas will release Our Lady Star of the Sea, Help and Protect Us, the follow up to the excellent 2014 album Joey.
"Deaths Come In Three" finds Douglas ruminating on how to deal with a confusing world. "Deaths come in three / I woke up to the news / didn't have any black / So I wore navy blue", sings Douglas in a high, slightly breathless voice of a contrary decision.
Douglas is accompanied only by electric guitar, a sort of detuned two-chord twang which is occasionally pierced with the beginnings of a higher register solo. Not quite slowcore, but the dirge-y chime recalls a band like Bedhead in its tense interrogation of the singer's worries.
"When one thing is gone / everything's changed / why' s everyone moving around / like everything is the same?" goes a line later in the track. It appears a contradiction, but Douglas is trying to make sense of something. The revelation comes in the next part, when things get personal: "I finally leave / you're barely awake / you ask me 'how long this will last' / as long as it takes..." The duality is striking: we want answers, there are no answers. You take a walk to clear your head, your head is filled with every single thought you've ever had. You listen to the angel on one shoulder, the devil on the other chips in.
But then Douglas might be the embodiment of this: identifying as non-binary yet pursuing a study of divinity because faith can give them access or an anchor in the world. In addressing the personal and political, "Deaths Come In Three" is a stunning achievement.
"Deaths Come In Three" is taken from
Our Lady Star of the Sea, Help and Protect Us
, out 5 May via
Team Love
.
Get the Best Fit take on the week in music direct to your inbox every Friday