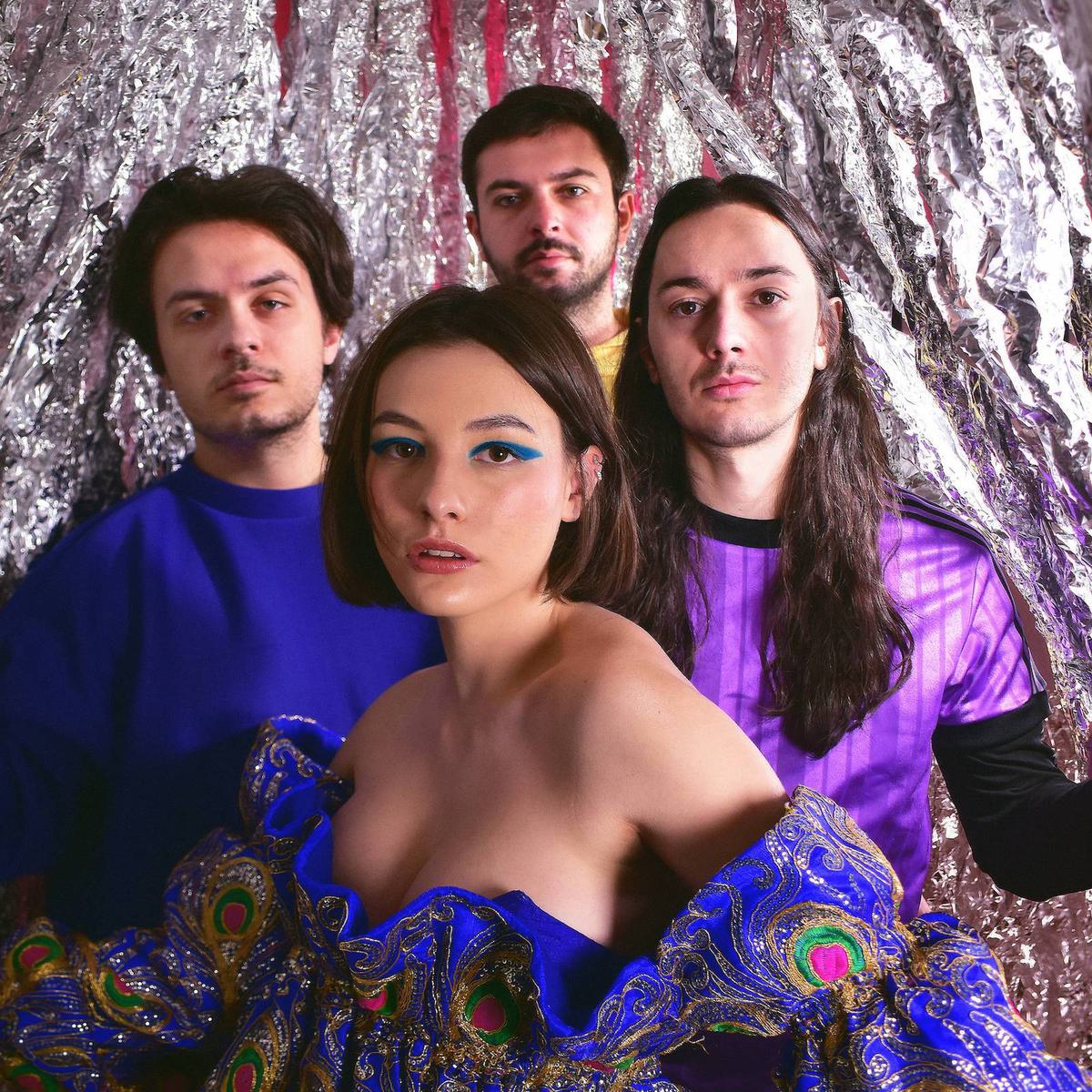 Kosovo-based outfit SYTË delivers a coming of age gem with "Tail Light"
Hailing from Prishtina, Kosovo, alt-pop outfit SYTË arrive in 2020 with new single "Tail Light." The pulsating yet ethereal cut is lifted off the quartet's debut LP Divine Computer.
SYTË have crafted their most elegant and heavenly track with new single "Tail Light," an oasis amidst the chaos the world continues to offer up. Meaning "eyes" in Albanian, vocalist and lyricist Nita Kaja and guitarist and producer Drin Tashi formed SYTË in 2018 and soon expanded when bassist Fatlind Ferati and drummer Granit Havolli came on board. Returning now with a song that has you chasing the night, "Tail Light" looks for the next thrill to set you free.
Leaning on its universal coming-of-age themes, the track is propelled by gleaming synths, angelic vocals, and trancelike arrangements capturing a feeling you probably haven't felt in quite sometime. Kaja's cherubic vocals rejuvenate the crowded alt-pop space while fellow members deliver velvety sonic textures and enthralling rhythms that elevate the band's soundscape to new and stimulating heights. "Tail Light" comes off like a cinematic experience as it shares many of the sentiments one would find in an indie film about youthful pandemonium.
"It's dedicated to the youthful nights filled with fluttering anticipation and excitement when you're headed to a house party and riding shotgun in your crush's car," share SYTË of "Tail Light", which follows their 2019 outing "Feel It All". "The night is illuminated by twinkling stars and red car taillights, and you feel like the protagonist of a tragically cool, indie coming-of-age film. These are the highlights of being a young person living in a quiet suburbia."
"Tail Light" is available now, with the debut album
Divine Computer
to be released 20 March. Follow
SYTË on Facebook
.