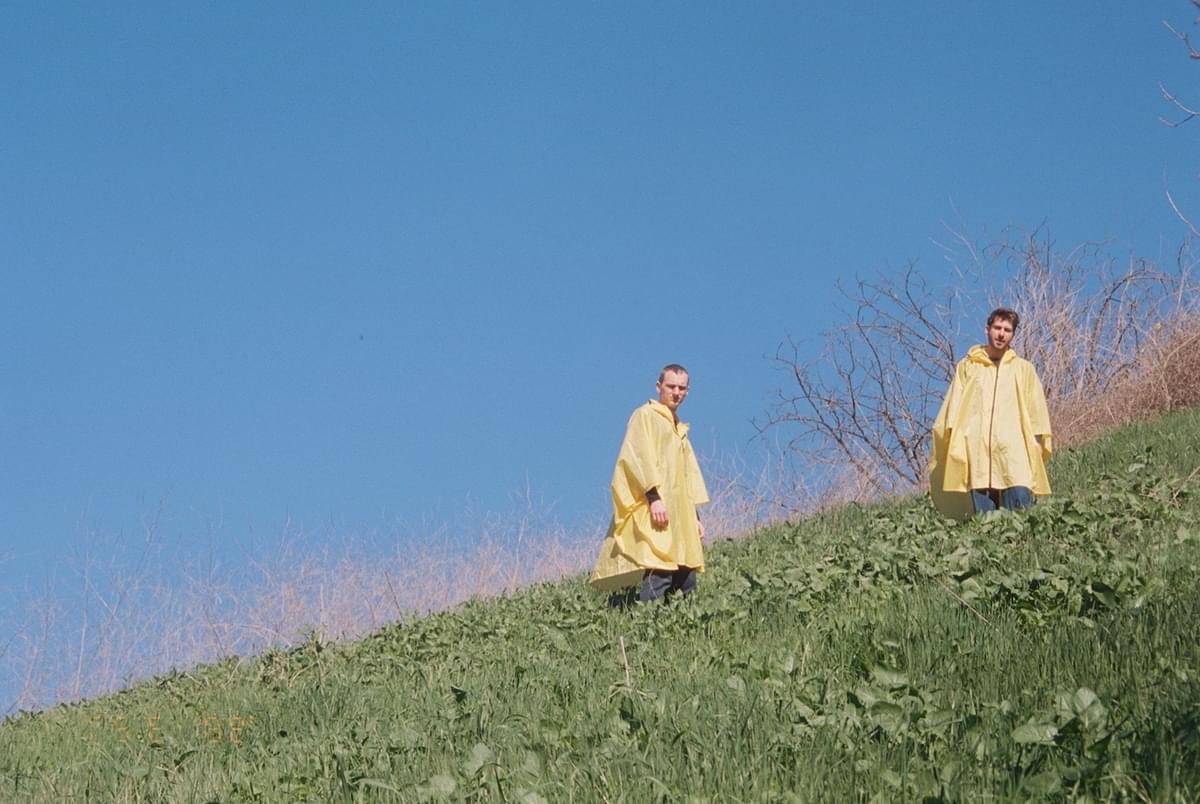 Runnner illustrate the complexity of conversations on vulnerable ballad "Ur Name on a Grain of Rice"
Sometimes it's hard to get the right words out in difficult conversations, and more often than not, it's better to say nothing at all. Runnner project that ambivalence on their tender new track "Ur Name on a Grain of Rice".
"Ur Name on a Grain of Rice" is another forlorn ballad from Runnner, this time tackling the strain of deciding whether to speak your mind in situations that aren't in your control.
Lead vocalist Noah Weinman commences the track with discouraged lyrics of what he should've said while he had the chance, wrapping it up in sentimental, heartfelt metaphors before questioning, "does it hurt more to just move on?" A plucky banjo melody bobs over the consistent waves of the warm acoustic guitar - a euphoric tone that contrasts beautifully with the melancholic lyrics.
The folky ballad - or "western ballad", as Runnner percussionist Nate Lichtenberger calls it - is surprisingly uplifting in parts, as Weinman harmonises with backing vocalists on recurrent lines. The track has moments of euphoria too - after the first verse the instrumentals come alive, blossoming like a cherry tree that's enclosed by a steel wire fence - inpenetrable and lonely, but beautiful nonetheless.
Weinman continues on his topic of talking, or lack of, as he belts out the final verse like an explosion of emotions, "I'm shouting it now / 'cause I can't write it down / I let it pour out / from the sides of my mouth."
The flood of instrumentals and vocals act like a surge of emotions reaching boiling point, but on the second repeat of the final verse the loudness dissolves, and Weinman ends the heartfelt ballad with the poignant closing line, "I'm taking it home with me / Still learning to speak".
Weinman says of their latest offering, "This song started with a chord progression that Nate wrote. He writes a lot of what he calls "western ballads." I really fell in love with the chords and lyrically the song came out pretty quickly. Like a lot of songs, I strangely approach them title first. I keep this running list on the first page of my notebook of song titles that I like. I'm not exactly sure when I added "Ur Name on a Grain of Rice" to the list but I remember it being somewhat close to the bottom."
He adds, "To me, this song deals with how hard it can be to talk sometimes, mostly because it can feel so useless to express certain things. Like things we can't really do anything about or change. So while we might come close to speaking. we ultimately decide to live with them silently."
Get the Best Fit take on the week in music direct to your inbox every Friday