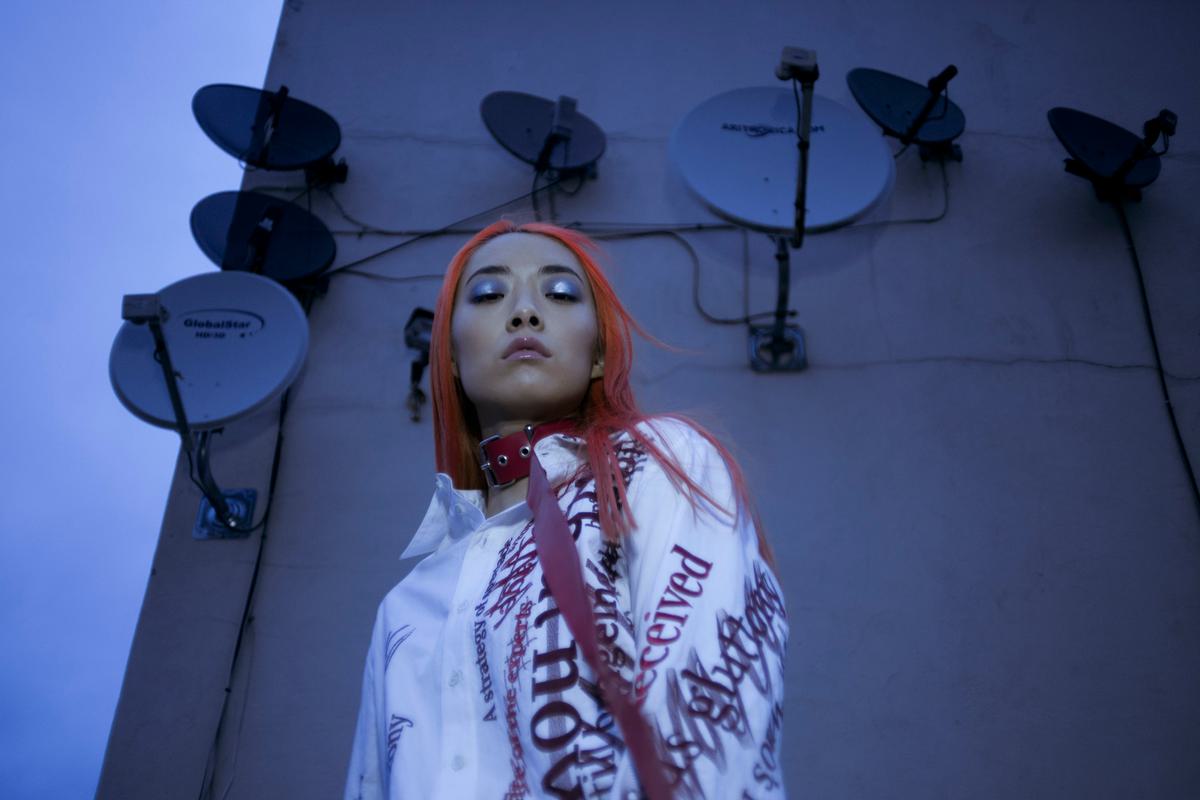 Rina Sawayama airs gold-plated R&B number "Cyber Stockholm Syndrome"
Japan-born, London-based Sawayama is previewing her long-awaited debut record - due out later this year - and following a string of lauded singles, including last year's tech-inspired "Where U Are".
Speaking about the new single to The FADER, Sawayama says: "'Cyber Stockholm Syndrome' is happy and sad, honest and autobiographical, and I feel like I've truly written from the heart from the first time. It took two years of rewriting and revising as I wrestled with the beauty and anxiety of digital life. Before, I saw the internet as a captor of our time and free will. But now, I see embracing a positive relationship with our online selves as an act of self-preservation and defiance. In this age, the digital world can offer vital support networks, voices of solidarity, refuge, escape. Marginalised people, or socially anxious people like myself can in fact, be freed. That's what 'Cyber Stockholm Syndrome' is about: pessimism, optimism, anxiety and freedom."
Sawayama is currently collaborating with John Yuyi and Matilda Finn on a new "visual series".