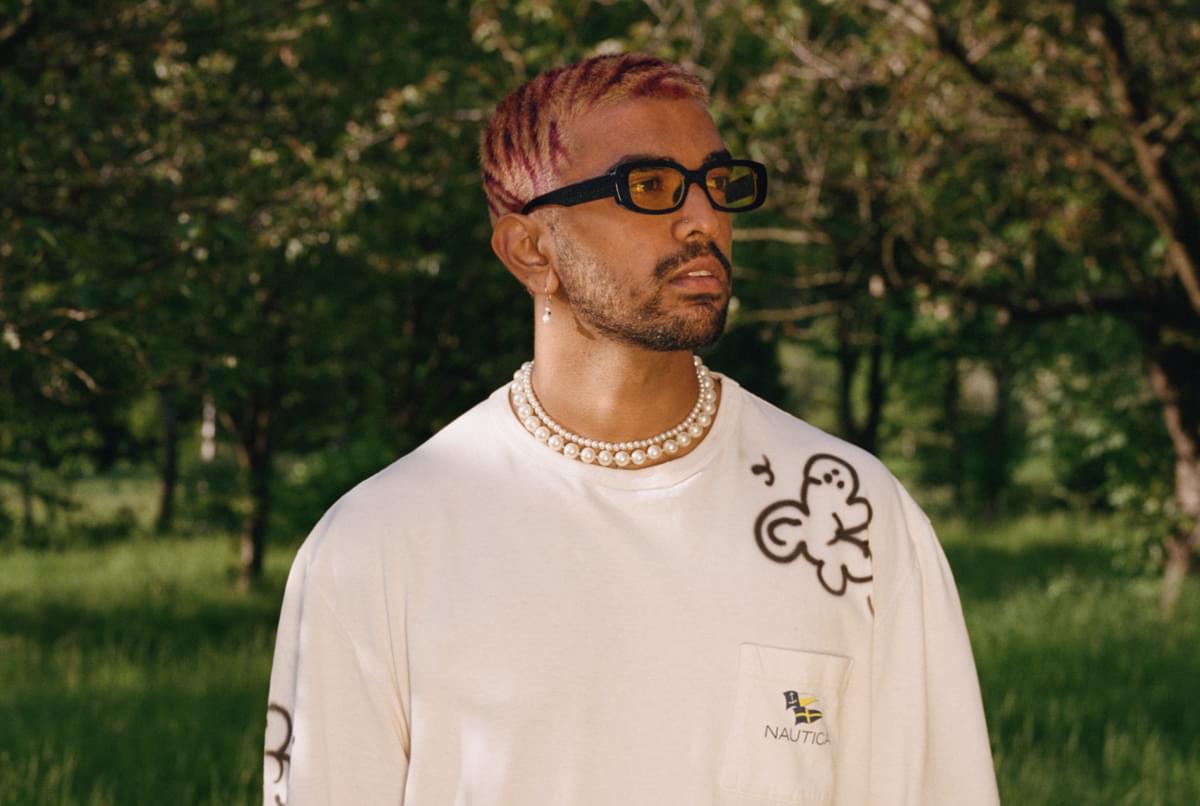 Renao celebrates dreaming big on his long-awaited debut single "Nobody"
Singer, songwriter and producer Renao has finally released his long-awaited debut single "Nobody" and it's the perfect antidote to your winter blues.
Following a months-long TikTok teaser campaign, London-based musician Rahul Prasad aka Renao has unleashed his very first single. "Nobody" has been doing the rounds on TikTok for a while now as the new artist's growing community spammed the comment section demanding Renao drop the song.
Born in India, Renao started to consider music seriously when he headed to Leeds to study music at university. Meeting a bunch of like-minded friends and potential collaborators it was here he started to share demos and ideas on his Instagram and Soundcloud. His profile still has early demos of original tracks "Strawberrrry Swing" and "Still Beating," and a lo-fi cover of Frank Ocean's "Lost".
Before music there was badminton, he even had Olympic ambitions, but music eventually took over everything. Inspired by American youth and pop culture, Renao loves the cinematic vistas and coming-of-age cliches which are sparked when you think of John Hughes movies, road trips, house parties and fires on the beach at sunset.
"Nobody" feels like it would fit in one of those movies. Paired with its own mini-movie in the form of a lyric video, we get to see Renao go through one of his many hair transformations. His signature bleach-blonde buzzcut is often adorned with patterns and for the "Nobody" clip we witness the process of him getting orange tiger stripes. Evidently a fan of big cats, previous looks have included a pink leopard spots and more tiger stripes.
The song itself, co-produced by Kurisu (Dexter) and Matt Rad (One Direction, Little Mix), sees Renao enter a world that seamlessly merges his infectious vocals with guitar-led R&B-influenced pop. Like most TikTok-fuelled hits it's that 20-second teaser which is the most high-impact moment of the song. It just hits different – whether it's through pure familiarity or the commenters' proposition that the song contains "crack", there's just something so addictive about "Nobody" when that final pre-chorus hits with the addition of a vocoder layer.
Initially made alone in his bedroom, Renao is setting himself up for an exciting new year. One to watch, Renao already sounds and looks like a pop star and if he's got more tracks like "Nobody" then 2022 could his for the taking. He says that "Nobody" comes with a message of empowerment. To chase your dreams, even when it seems like all hope is lost, it feels like a remedy and salve for another December racked with uncertainty. "There are always going to be times when we feel isolated and like the world is against us," Renao explains, "I wanted to make something that made people realise how beautiful self-love is."
Get the Best Fit take on the week in music direct to your inbox every Friday