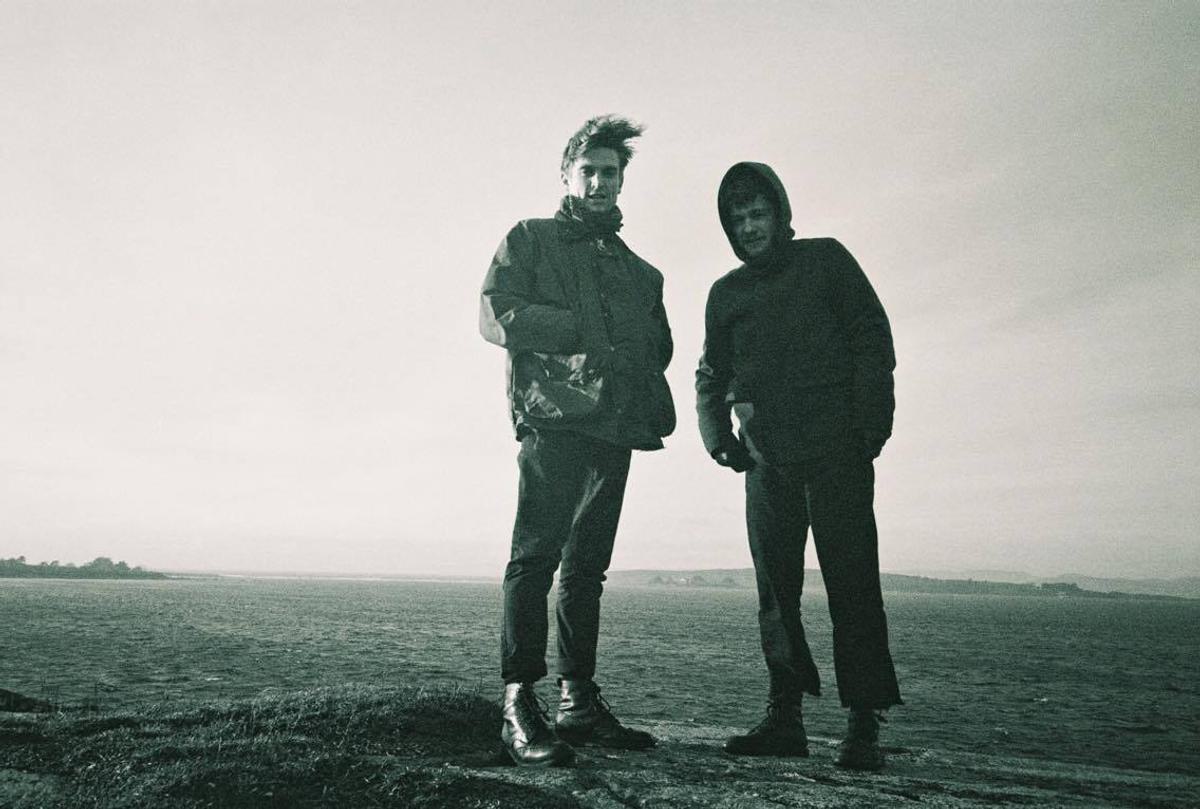 Ought and Yung members join forces as Brooch, share debut single "Blood Spitting"
Ben Stidworthy of Ought and Mikkel Holm Silkjær of Yung have teamed up for a spellbinding new project.
Finishing a tour together and retreating to a studio in Aarhus, a collaboration was born. That collaboration is Brooch. Recorded over two days, the creative force of Ben Stidworthy and Mikkel Holm Silkjær is a deeply enchanting world calling out for exploration.
First single "Blood Spitting" spirals with an innate grace that's almost music-box-esque in quality. Melodies burble comfortingly, a bewitching world of sound that's ripe for getting lost in. It's a gentle charm that the duo embody here, captivating refrains and direct vocals shimmering through a slight haze of effects. "For the blood spitting and vertigo, these days are muddled by dust," Stidworthy sings. Contrasting raw emotion with the something routine, Broods create something intensely heartfelt.
"I rode back to Aarhus with Yung after we toured together last winter," Stidworthy recalls of Brooch's origins. "Every day, Mikkel and I would write and record one song at their Scando-office rehearsal space, and then go out in the evenings. These songs emerged from us without discussion or direction, and I feel they captured an energy that was resonating in black and white."
""Blood Spitting" is a collection of fragments that I collected over the course of a very long year," he describes. "It's a historically-situated conversation between a healer and a lover who search for remedies that aren't real. They are the first lyrics I've ever been proud of."