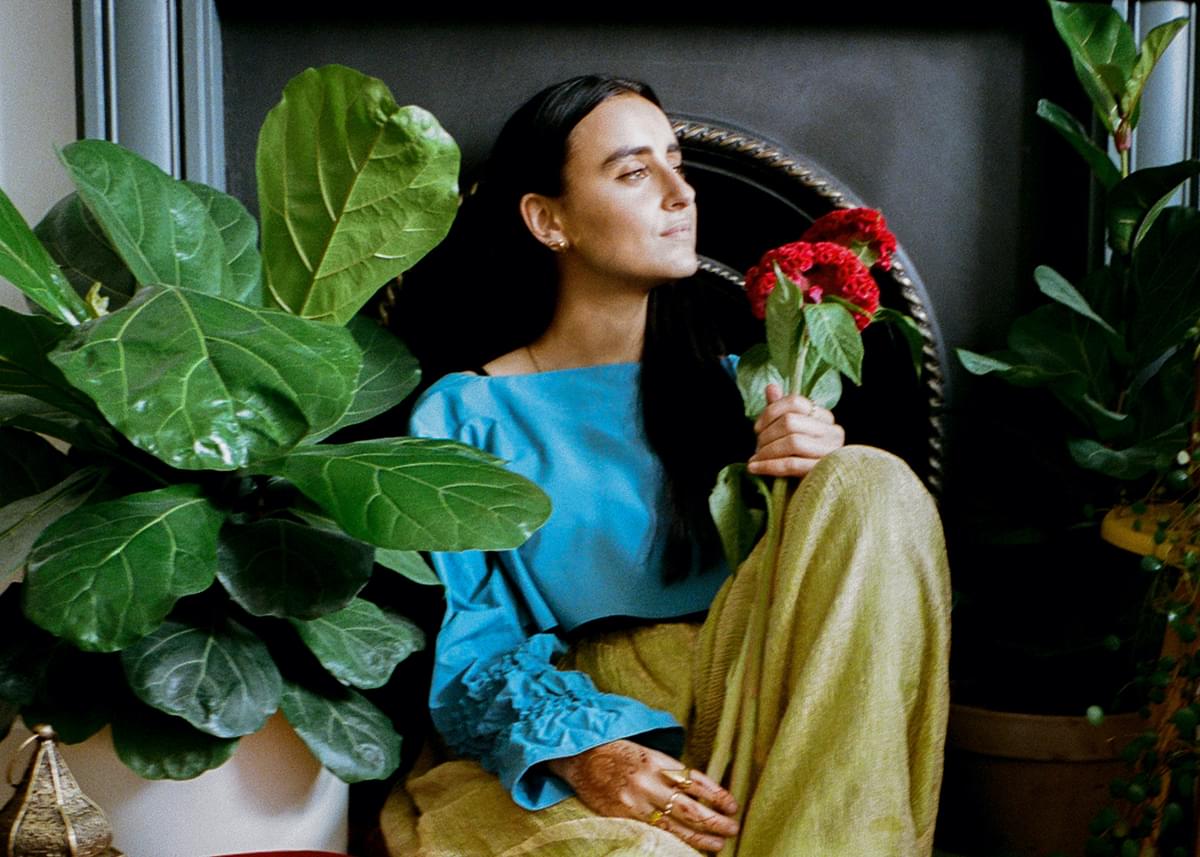 Munah reflects on intricate connections in "Calling"
Multifaceted singer-songwriter Munah releases her captivating debut single "Calling".
Born in Lancashire with Irish and Pakistani influences, Munah embraces her origins, allowing them to influence her work. Using sounds, instruments and harmonies from the two sides, her music boasts a rich blend of culture which is only elevated through her rich voice. As an artist, Munah is an all-rounder - a singer, songwriter, playwright and multi-instrumentalist, her talents appear endless, yet her dedication to her craft is sincere.
Working with the acclaimed producers Charlie Andrew (London Grammar, Alt-J) and Neil Comber (M.I.A, Charli XCX), Munah's debut single feels like a world of its own. From the offset, "Calling" embraces an audience. Munah's vocals provide a warm embrace followed by a ringing of a single piano chord. It is easy to forget that "Calling" is Munah's debut single, her well-versed vocals dominate the soothing track, guiding a listener through the turbulence of a relationship.
"Calling" dissects the notion of relationships and overall connections, analysing the affiliation with a sense of self in times of loss. Munah emphasised that "for me, "Calling" is about remembering the connections we have, wherever they may be, and channelling them when we need them the most; when life feels too difficult, or when we don't feel strong." She further explained that, "it is about feeling lost, and feeling found all at the same time."
Alongside the release of her debut single, Munah is also promoting her one-woman show Manic Street Creature which is set to play through August at the esteemed Edinburgh Fringe Festival. The show is set to feature some of Munah's original music and contains themes of "compassion exhaustion" and manic depression.
"Calling" is an admirable debut - Munah's vocal tone is powerfully radiant, and her lyrical storytelling is compelling. It feels rare to find an artist already so aware of their musicality, yet Munah appears ready for domination.
Get the Best Fit take on the week in music direct to your inbox every Friday