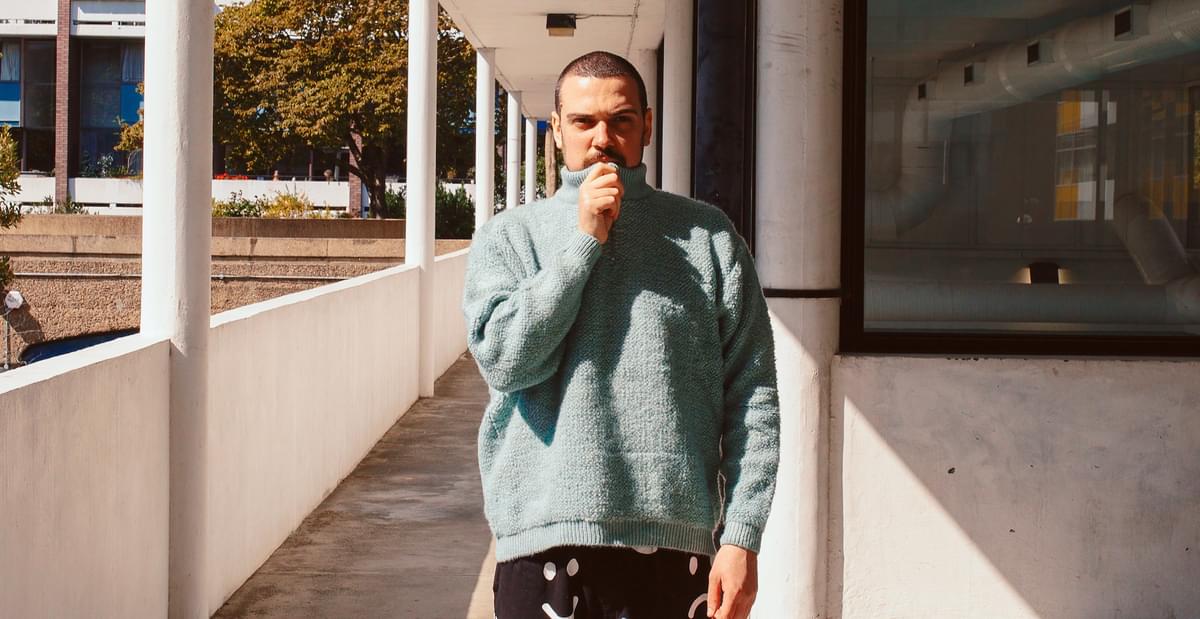 "Mirror Mirror" sees Morgan Hislop enlist Nakamura Minami for a stratospheric cut of electronica
A refreshing, maximalist take on dance, grime, and rap, Morgan Hislop's first release of the year, "Mirror Mirror", is bursting with character.
From a once innocent exchange of an Aphex Twin CD in his college years, Morgan Hislop has been keen to innovate alike. His sound is symptomatic of pushing boundaries, with feelings bolstered in swathes of glossy electronica.
With an eye as visual as his ear for sounds, Hislop is a seasoned talent as a visual artist where he has brought to life the works of AJ Tracey, Sega Bodega, and UNIQU3, to name a few. "There are definite patterns or recurring themes that run through both my visual work and my music," he tells BEST FIT. "They both share themes of escapism and have a vibrancy in tone – glossy textures and sparkling aesthetics."
His records are born of this realisation that the two can coexist – consistently shapeshifting the old into new, and the vague to enthralling. It could be "a found image, a photo I've shot on my phone, all the way through to a vocal sample, a field recording or extracting the sound from a video," Hislop finds a hook and doubles down.
While previously bringing a pop element to sound in his recent single "About 2 Be", featuring OhEm, Morgan now links with Japanese rapper Nakamura Minami on "Mirror Mirror". Not in the business of being overshadowing, Minami is difficult to condense between the track's club-ready sound. Distinct in her flow and style, the pair found resonance in the same up-and-go attitude. "It's been a hugely optimistic project to work on with her, and she's absolutely destined to be huge," Hislop shares.
"I had found a track by a very great Japanese producer called Andrew, titled "KOKODOKO", that featured Nakamura. It fast became my go-to track when DJing out, I was obsessed – and I eventually invited Andrew onto my residency at Reprezent Radio in 2020. From there, we stayed in touch and I asked if he could intro me to her to collaborate together."
Even down to organising the music video shoot in Tokyo, Hislop credits the mutual connection for the end result. "I'd spent so long working on music on my own and had almost shied away from working with vocalists in the past; but it always shows me how much there is to learn from seeing other artists' processes and approaches. I'm quite a 'people' person so my favourite times are catching a vibe in the studio while working with someone else - it just amplifies the excitement around producing - you can often convince yourself out of that buzz when you're working on your own."
Speaking further about "Mirror Mirror", Hislop explains how the track came to fruition from an instrumental tucked away on his hard drive. "It had this excessive sound, there's a lot going on - even without vocals - but I knew I needed to double-down on how extravagant the sound could go."
"Nakamura was inspired by the sparkling bouncing sound and it felt like a world of mirrors reflecting light. Her lyrics are about how she 'doesn't like bitches who imitate others. She's an original and always shines on stage through the fakes who end up amplifying their imitation - that's their world of mirrors'. It's meant to be this super hype track that is like a fluorescent slap across the face. Nakamura absolutely killed the take - when her vocals landed in my inbox they knocked me off my feet I couldn't stop smiling."
Get the Best Fit take on the week in music direct to your inbox every Friday