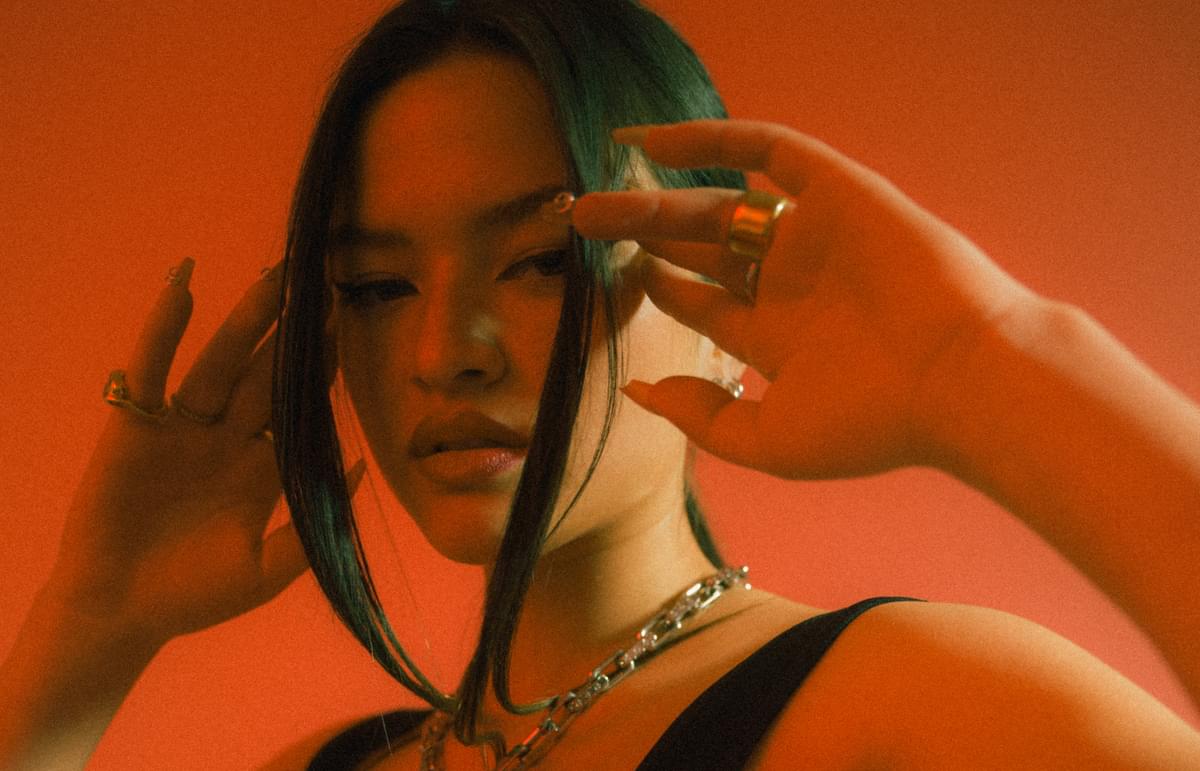 R&B enigma MEYY rebounds with "Rain"
London-based, Belgian-born artist MEYY oozes confidence as she releases the latest single from her brand new EP, "Rain"; a collaboration with fast-rising rap favourite Jelani Blackman.
Arriving as MEYY's fifth release of the year, "Rain" oozes a sensual vocal line that accentuates the track's minimalist instrumentation. The late-night drive home tone is compounded by Jelani Blackman's arrival, his deep and brooding delivery leaving little doubt of his potential and his status amongst UK rap's trendsetters; especially with as such a wide-ranging list of collaborators as his, which include the likes of Brian Eno, Burna Boy, Wolf Alice and, most recently, Gorillaz, and Barrington Levy.
""Rain" is the last dream of my new EP Neon Angel," MEYY explained of the single, "it's about diving into a new love story after a break up as falling in love is way easier than going through the hurtful process of falling out of love".
"I was inspired by those contradictory feelings and thoughts: do you want to be with this person or do you just not want to be by yourself?" she adds, "I think the track, lyrically as well as musically, embodies that playfulness and subtle recklessness love has. Think escapism and (over)indulgence. It's a teasing song carried by the beautiful vibe Francisgotheat put down in his production. Jelani's verses and amazing voice melt perfectly into the song and augment its entire aesthetic to an even lusher and dreamier state".
Blackman details how the collaboration follows MEYY occupying a support slot on his show in Shepherd's Bush earlier this year – "the energy she brings to her music is 10/10."
A closing track to her new EP, the project thus far has seen her combine the tracks with 3D visualisers. "Neon Angel is a compilation of songs that beautifully reflect the dreamlike state I enter when making or listening to music It reflects different dimensions of my world but they all blend in perfectly through the soundscape I created together with my incredible producers."
:It's a delicate project that I curated carefully and the songs were made in the intimate setting of my bedroom. To me, this project sounds like underwater flowers moving. That visualization covers the fragility and yet wavy texture of this EP."
Having first announced herself onto the scene in 2019 with her acclaimed debut single "Angelic Lies", which was quickly followed by her Spectrum EP, MEYY's story runs far deeper. A dancer since her childhood, she uses her body as a multifaceted instrument, whether it be via singing, playing the piano, or co-directing her visuals. "Rain" only cements her status as one of the most promising artists around and offers an insight into what's to come heading into 2022.
Subscribe for news and competitions