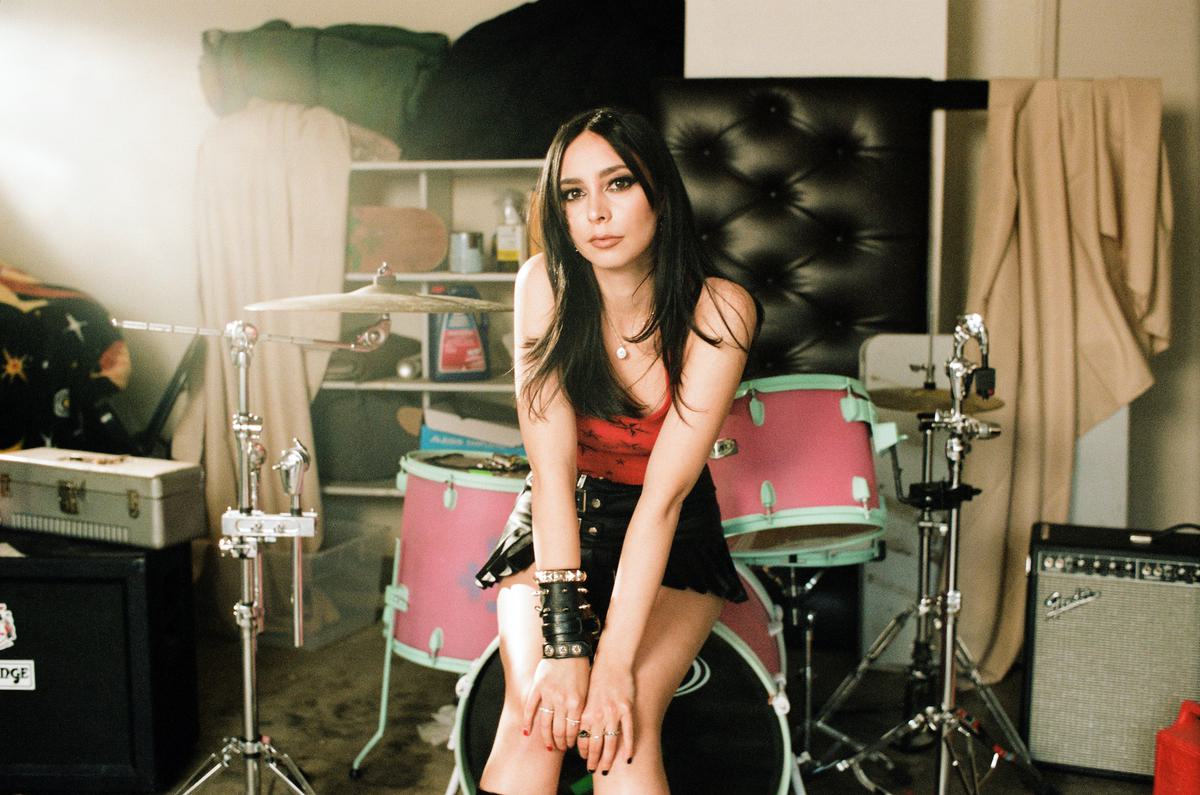 LØLØ expels memories of toxic relationships with brand new single "junkie"
Fresh from the release of November's overkill EP, Toronto's pop-punk leader LØLØ returns with her brand-new single "junkie", an exploration of being addicted to the wrong person and taking the first steps to moving on.
Merging stark production choices with alluring and captivating lyricism, LØLØ burst onto the scene in 2018 with the release of her smash debut "Yours". Reaching #21 in the Canadian radio charts, her star quickly rose to become one of the most celebrated figures in a new wave of Toronto pop. Since then, she has released a string of singles and her 2020 debut project, Sweater Collection.
Like many, when the pandemic began she found herself turning to TikTok and quickly amassed a following, with her reimagining of pop hits striking a chord with listeners across the world and earning LØLØ almost 3M views on TikTok and YouTube.
Off the back of her online success, LØLØ announced her signing to Hopeless Records (Neck Deep, Sum 41) and released her debut single with the label, "u look stupid" simultaneously in October 2021. Ever since LØLØ has been on a mission to revive pop-punk and document the highs and lows of love and heartbreak with dance-able beats and xx rhythms.
"junkie" is one of the most personal releases of LØLØ's discography so far, and its pulsating drums, berserk guitar line, and her liquid-like vocal line, blending with all that surrounds it, offers a delectable medley of newfound maturity.
"Everyone says the first step to recovery is admitting you have a problem. Well, I have a problem. I'm addicted to someone who is awful for me in every way," LØLØ admits of the track's inspiration, "I tell myself I'm moving on, and that I'll never go back, but I know deep down that I'm never really done with them. I have no control over it. They have an effect on me that I can't really put into words. But I wrote "junkie" as an emotional outlet the best I could to try and rid myself of this person once and for all."
The track is accompanied by a dark music video, directed by Jake Johnston, which pays homage to Breaking Bad and the intense relationship between Aaron Paul's Jesse and Krysten Alyce Ritter's Jane. "My favourite TV show of all time is 'Breaking Bad' and the first week I moved to LA, I met Aaron Paul at a BevMo. He was the nicest person ever and recorded a video with me, which I then posted on TikTok."
"After it went viral, I had tons of comments saying I looked like Jane. At the time, I was trying to come up with music video ideas for 'junkie," and then it clicked. Jesse & Jane's storyline in the show fits in so well with all the lyrics of 'junkie'' LØLØ recalls of the video's inspiration "Not only were they extremely toxic for each other, but they were actual junkies too. It was really fun transforming into Jane and getting to act. My director, Jake Johnson, carried out my vision perfectly and I couldn't be happier with how it turned out".