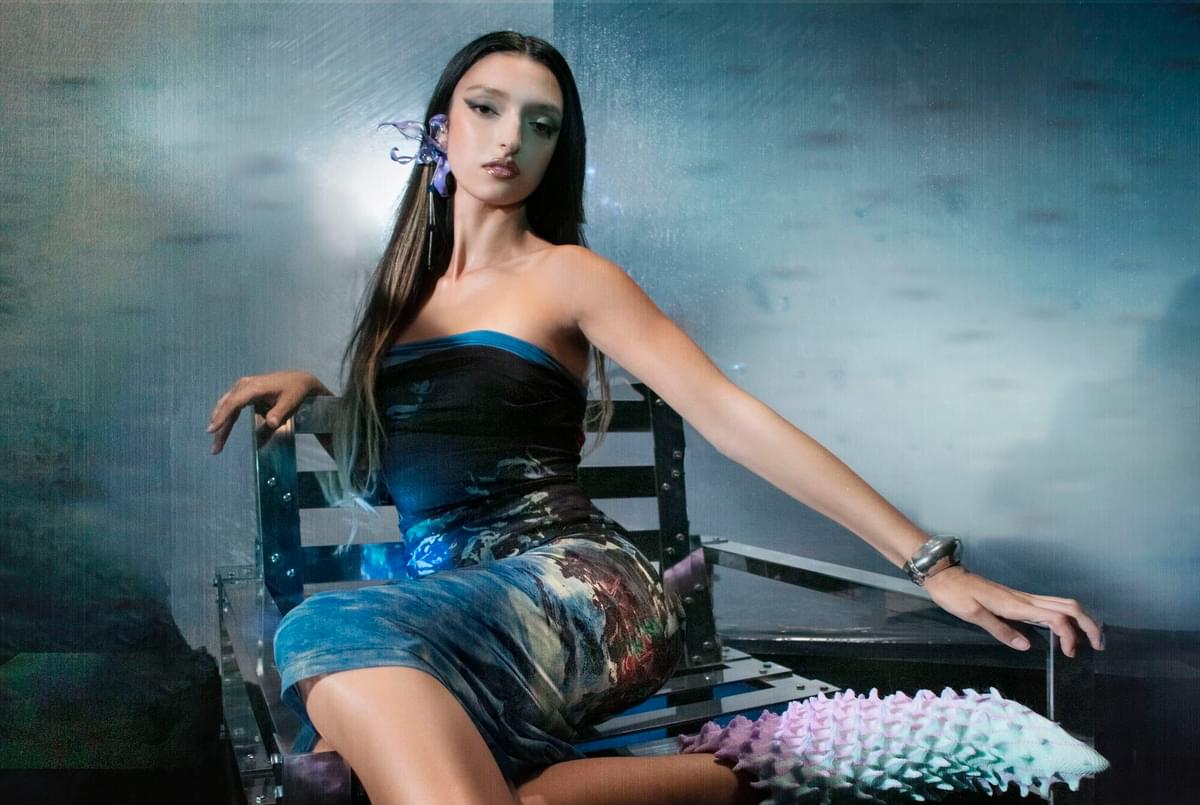 LOLA is "Back" with sonic futurism and daring delicacy
Marking her new beginning, LOLA's latest single "Back" is progressive in sound and substance.
As a genre and movement, modern R&B tends to peer into the past, paying homage to its pivotal figures in the process. The avant-garde sonics of LOLA, however, roam across a wider landscape, acknowledging the past and present but gazing intently into the future. With a voice simultaneously haunting and heavenly, LOLA breathes light and life into the hazy palettes that she meanders through; a distant yet distinctive empathy, like a friend who you haven't seen for months yet still spill your innermost secrets to.
It's been nearly two years since LOLA debuted her EP, The Sleeping Prophet, an intoxicating and otherworldly introduction to the R&B space. The project is as stark as it is serene, with melodic intricacies and tender emotions rife amongst the textured instrumentals galvanised by their striking use of rhythm. So much is custom for the singer whose grandfather Jack Parnell upholds legendary status in the stratosphere of jazz drumming.
Since the release of the EP, the sole glimpse into LOLA's artistic progression was "Light Gutter", a beautifully ominous feature on IGLOOGHOST's '21 album Lei Line Eon. Her performance is sunlight epitomised atop the off-kilter beat and acts as a perfect stop-gap on the musical journey of the creative.
Speaking on returning after her hiatus, LOLA tells BEST FIT, "I feel so much more at ease and confident with myself as an artist, I don't feel like I have something to prove anymore. These two years were necessary for me to reflect on what I did and didn't like about the process of my first project, and offered an opportunity to evolve in many different aspects. I came into this process much more open-minded and with the intention of actually enjoying it."
LOLA used her time away in the best possible fashion - manufacturing, mastering and manifesting her own unique style. Rather than rushing to flood the listener's ears with a vague artistic proclamation following the release of her EP, LOLA opted for patience, pinpointing a more refined approach, and she sounds all the better for it. There's a boldness to this evolution, evidenced fanatically on "Back".
The new cut finds LOLA's voice piercing through the sparse, futuristic production from IGLOOGHOST. An amalgamation of styles and textures drives the track forward into a melting pot of ambiguity, atmosphere and anxiety, with the complexity of her emotional resonance forming a relatable depiction of love, desire and longing.
"Something I wanted so badly was just within my reach; after a testing and tumultuous experience, and had fallen through after all," LOLA adds. "This sent me into a sad place, where I felt out of control and let down. But this "bad thing" ended up meaning I met someone who means a lot to me now. I wrote this when I realised that even if I could go back and be given that thing I wanted so badly, I wouldn't. And that from then on, I decided the course I would take. At the same time, it was about new love bringing me out of a dark place, and that nervousness to say I love you. Like, maybe I'll just say it really quietly and hope they just say it back. If not, I can pretend it never happened."
LOLA has laid down a marker of creativity and craft, with promises of further experimentation and evolution in her releases to come.
Get the Best Fit take on the week in music direct to your inbox every Friday