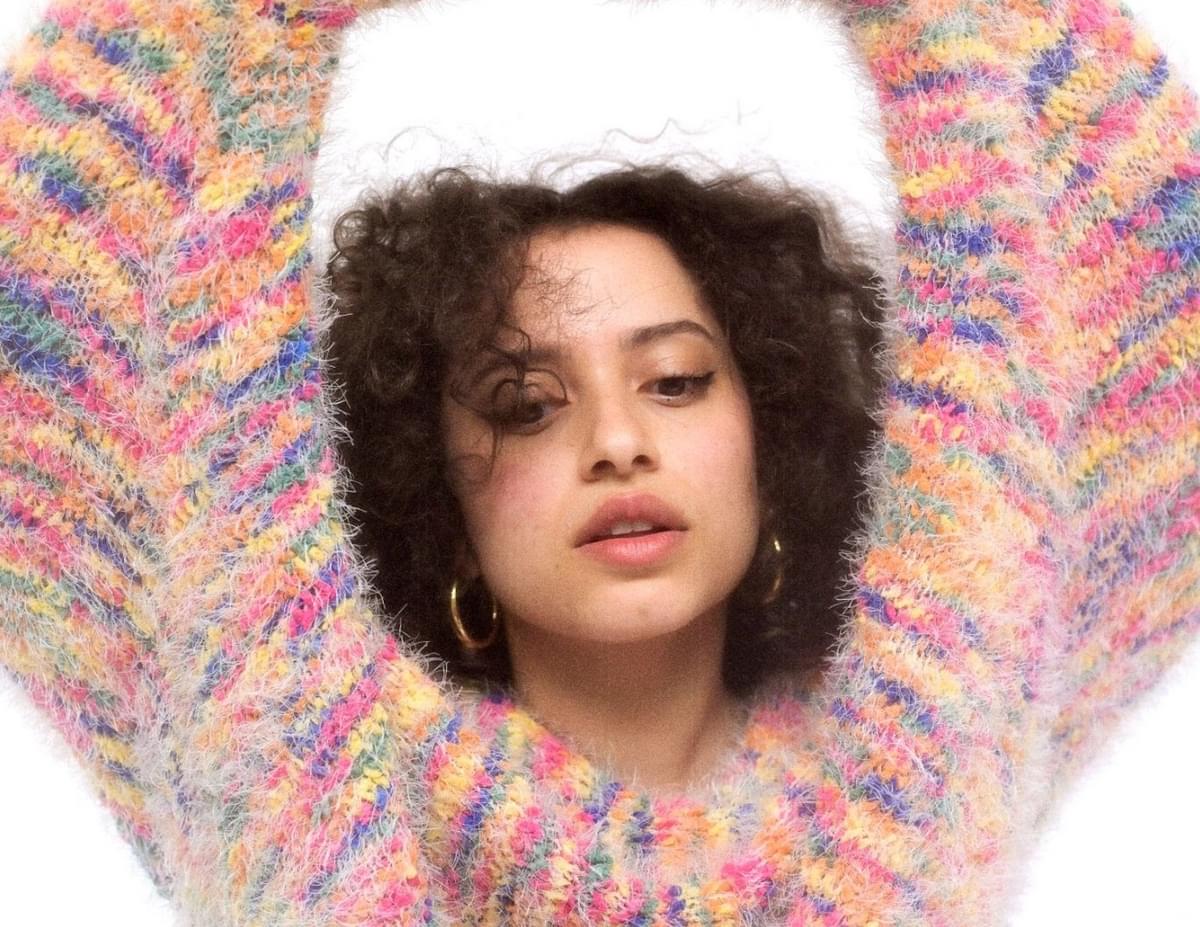 Léa Sen contemplates growth in the face of change on "Hyasynth"
Newly signed to Partisan Records, 22-year old London-based songwriter/producer Léa Sen has set herself a high bar with "Hyasynth", her debut release with the label.
Blending elements of alternative synth-pop with delicate vocal delivery, "Hyasynth" showcases Léa Sen as an artist staking her claim as one of the leading alt-pop voices of the 2020s. Her ability to write, produce, mix, and perform her work from scratch gives her the unique ability to dissect every note, beat, and breath that comes with its creation.
With no one blurring her vision, Sen gives herself to the music, and, in "Hyasynth", comes from it all stronger and wiser. Wholly giving herself to her craft, it's clear that it's paying dividends. "People assume that if you're a woman, you're just a singer, whereas I do so much more," she admits, "I'm not going to make myself feel insecure though – I'm going to be comfortable expressing myself however I want."
""Hyasynth" is about my journey from my home in Cergy in the outskirts of Paris to London," Sen explains of the track. "I had to accept all the past mistakes I've made back home that I couldn't go back to. I had to accept and move on. In a way, I ran away from certain things. In another way, I also made the first step into growing into the person I really wanted to be. Sometimes I feel like my past mistakes haunt me, that's what I felt making this song. It's about wanting to grow and handle life with more wisdom."
Born in the outskirts of Paris and raised in London, Léa Sen has been enraptured with music ever since she picked up her first guitar at the age of 15 and began to craft experimental alt-pop, accompanied by piercing lyrics. With time, she taught herself how to produce via YouTube tutorials and quickly began to craft her own blend of brooding electronica. Since moving to London in 2019, she's captured the attention of the city's heavy-weights, including drummer Kwake Bass, singer-songwriter Wu-Lu and producer Joy Orbison.
"It was a now-or-never moment," she shares. "I knew I needed to be somewhere that my music would fit in better and so it all happened so quickly – I packed a suitcase and arrived in London without knowing anyone or even being able to hold a conversation in English properly."
Speaking further on the accompanying music video, Sen details how she collaborated with director Denisha Anderson. "She came up with the idea of the triptych to express the complexity of my disconnect from my loved ones when I decided to leave for London a few years back. I thought it was just a brilliant idea and it turned out even more gorgeous than I expected. I'm also grateful for my friends that came on set and had a dance with me, it was exactly what I needed!"
In April 2020, Léa debuted independently with the quarantine inspired single "Locked In" - a glistening take on watching time fly by as she looked out across an empty city from her apartment window. Three months later, she released the double single "Sand Radio/Brother", before closing the year with "I Feel Like I'm Blue". Since then, Sen has been hard at work writing, producing, and mixing her debut EP, which is due to arrive later this year.
"I left so many things behind when I came to London... but sometimes you have to say goodbye to grow. You might feel a pull backwards but there is catharsis in the music and a route ahead."
"Hyasynth" is out via Partisan Records. Find
Léa Sen on Instagram
and catch her live at Electric Brixton on 16 March, supporting Nilüfer Yanya.
Get the Best Fit take on the week in music direct to your inbox every Friday