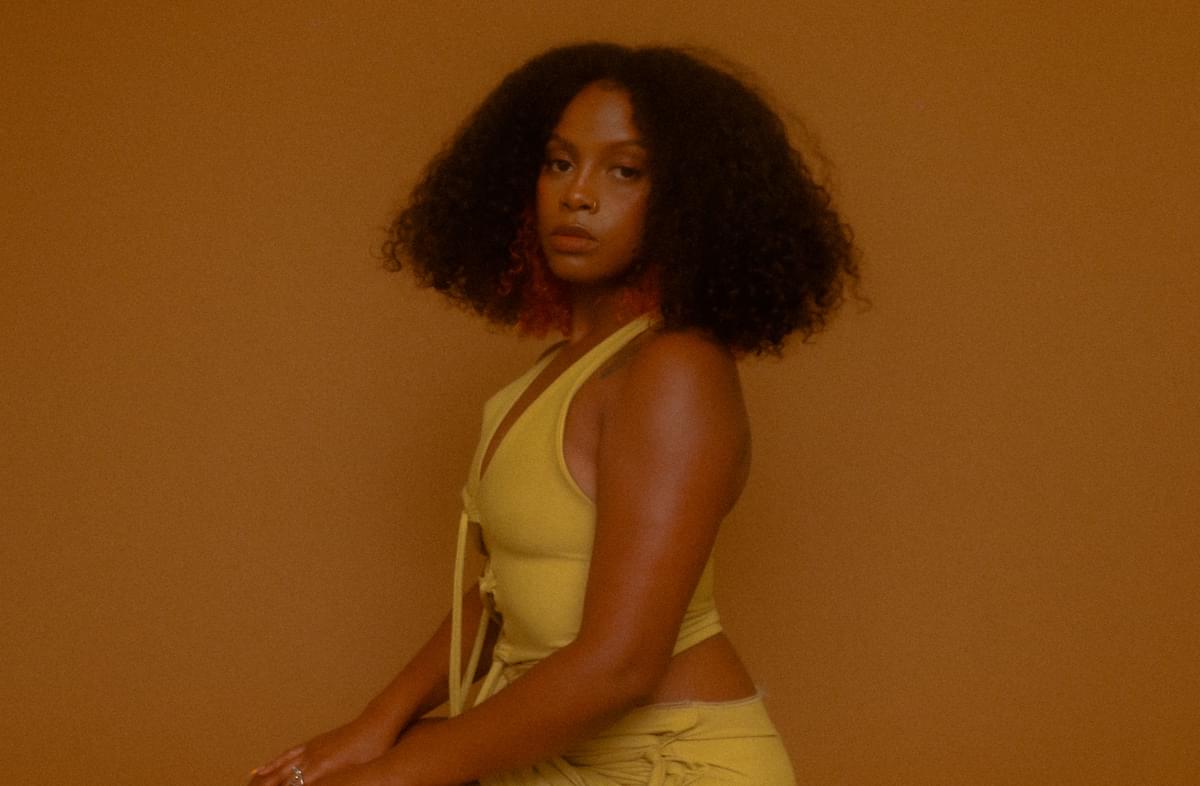 Fana Hues is a limitless powerhouse on "Pieces"
While she sings of failed love, singer-songwriter Fana Hues is immediately captivating on her first solo release of 2021, "Pieces".
Fana Hues has carved a limitless career for herself since releasing her debut single, "Notice Me", in 2020. It's taken a hot minute to get to this point though. In her childhood, growing up in Pasadena, California, Hues fought a five-year-long battle to reclaim her voice.
"I had scarlet fever, tonsilitis, and strep throat at the same time," she recalls about the years spent yearning to sing. With her parents nurturing her talent from a young age – for which Hues credits her mother, a dancer and healer, as being the one to restore her voice via natural medicines and elixirs – she places family front and centre of her story today.
Raised within a large, musical household her father taught Hues and her sisters how to sing before she later trained in violin and inherited a bass. "I don't remember a time when I wasn't learning harmonies," Fana comments. "Music is literally in the fabric of our family [and] our bond as a family."
Crediting powerful R&B vocalists as her touchpoint of inspiration (Nina Simone, Dionne Warwick, Beyoncé Knowles, and Mary J. Blige), Hues seeks the opportunity to contemplate human emotion and intricate feelings within her music.
In late 2020, Fana released her debut project, Hues – a sprawling collection of ten tracks that delves into the complexities of the human psyche.
"I thought it was super important for me as a Black woman to be open about that because so often I feel like I'm not allowed to express my emotions. I'm kind of all over the place, but there's always a method to the madness; it's all centred, it all has a purpose."
Now, following her feature on Tyler, The Creator's summer track "SWEET / I THOUGHT YOU WANTED TO DANCE", tender R&B track "Pieces" marks Fana Hues' first solo release of 2021.
With a retro beat and lulling strings that carry the hypnotic song through flashes of sadness and determination, "Pieces" is an expressive track that resents a difficult love but perseveres nonetheless. Produced by Tim Maxey (Summer Walker, Trey Songz), the track embraces R&B at its core, but with the welcome addition of a jazz-inspired melody and pop-soul fused vocals, Hues undulates between genres effortlessly.
"'Pieces' is about a fragmented relationship and seeing the light and dark in someone," shares Fana. "You can find yourself at a crossroads sometimes, and question whether you should stay or go. It's a search for clarity."
The track drops alongside a Phillip Youmans-directed music video that sees Hues and an array of entertainers perform at a talent show. As the video concludes, the audience watches Hues as she begins to shed tears of glitter, which awards her a standing ovation from the crowd.
Drawing upon her background in theatre, she continues "I was taught never to move without purpose in acting and I try to incorporate that in my writing and everything I do really. To have intention behind every word I write or move I make makes for a better artistic display."
Subscribe for news and competitions