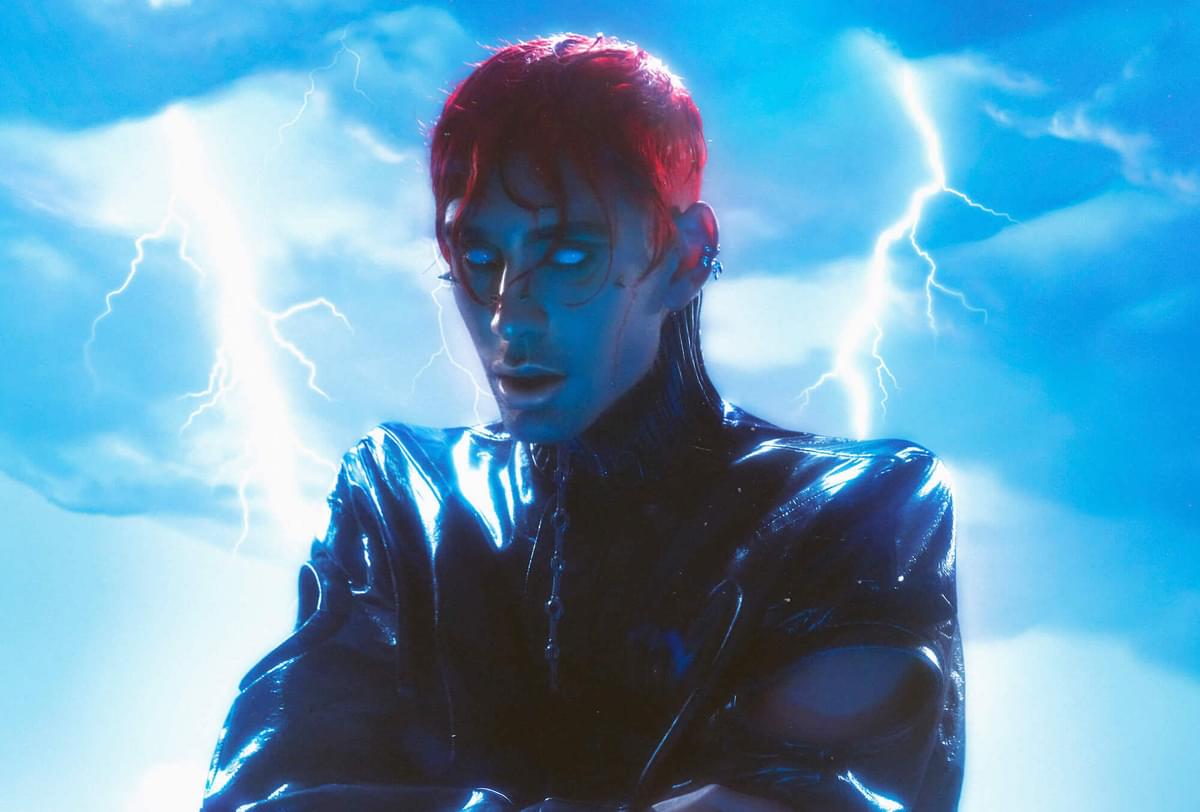 EMINZADA refuses to be held back in empowering new single "Bloodline"
27 May 2022, 14:40
| Written by
Joe Beer
Azerbaijani artist EMINZADA unveils his sophomore single "Bloodline", as he peels back layers and showcases some of his more honest work so far.
Dropping the second single off of his upcoming EP, Azerbaijan born, London based singer/songwriter EMINZADA presents one of his more authentic songs to date. Opening up about his past, he speaks about the need to be your true self and follow the path you want, rather than the one your family chooses. Co-written by Farid Jafarli, "Bloodline" is enriched with sounds from EMINZADA's heritage, beautifully displaying Azerbaijani national instruments, reflecting the colour and culture of his home.
Entering with a guitar line which appears as if it's singing to you, the delicate song shimmers with a kaleidoscopic arrangement of sounds. EMINZADA'S unique and totally distinct vocals float elegantly atop a steady beat and a fluttering guitar which mimics a dancing butterfly.
Laid-back and effortless, "Bloodline" has an overall dreamy atmosphere, as the artist gives you a glimpse into life back in Baku City. Perhaps the swell of sounds is reminiscent of the waves of the Caspian Sea, whose shores surround the city that EMINZADA grew up in. Much of his music is inspired by the prismatic life he has so far journeyed through, having spent time living in Azerbaijan, Turkey, the US and the UK. Soaking up the exposure to a multitude of cultures, there are nuggets of surprises in everything the artist delivers, making it an enjoyable and unexpected listening experience every single time.
The artist isn't afraid to speak his truth in "Bloodline" as he confides, "This song is definitely about my confession that I was raised in a certain way and how my parents always tried their best for me and now because of their hard work they put into raising me I need to live my life in a certain way as they wish." As he gracefully sings, "Don't try to stop me, I'm trying out my new wings," EMINZADA emphasises his desire to be a free spirit, unchained from any confinements and able to achieve his own aspirations. He explains, "The lyrics resemble how I walked away from the expectations of my culture and society that have been placed upon me, to rise from all the factors that have been holding me back."
As well as his music, the artist focuses on supporting the disabled LGBTQIA+ community. Living with Pectus Excavatum, EMINZADA shows his incredible strength in how he overcomes adversity and empowers others to do the same.
Get the Best Fit take on the week in music direct to your inbox every Friday