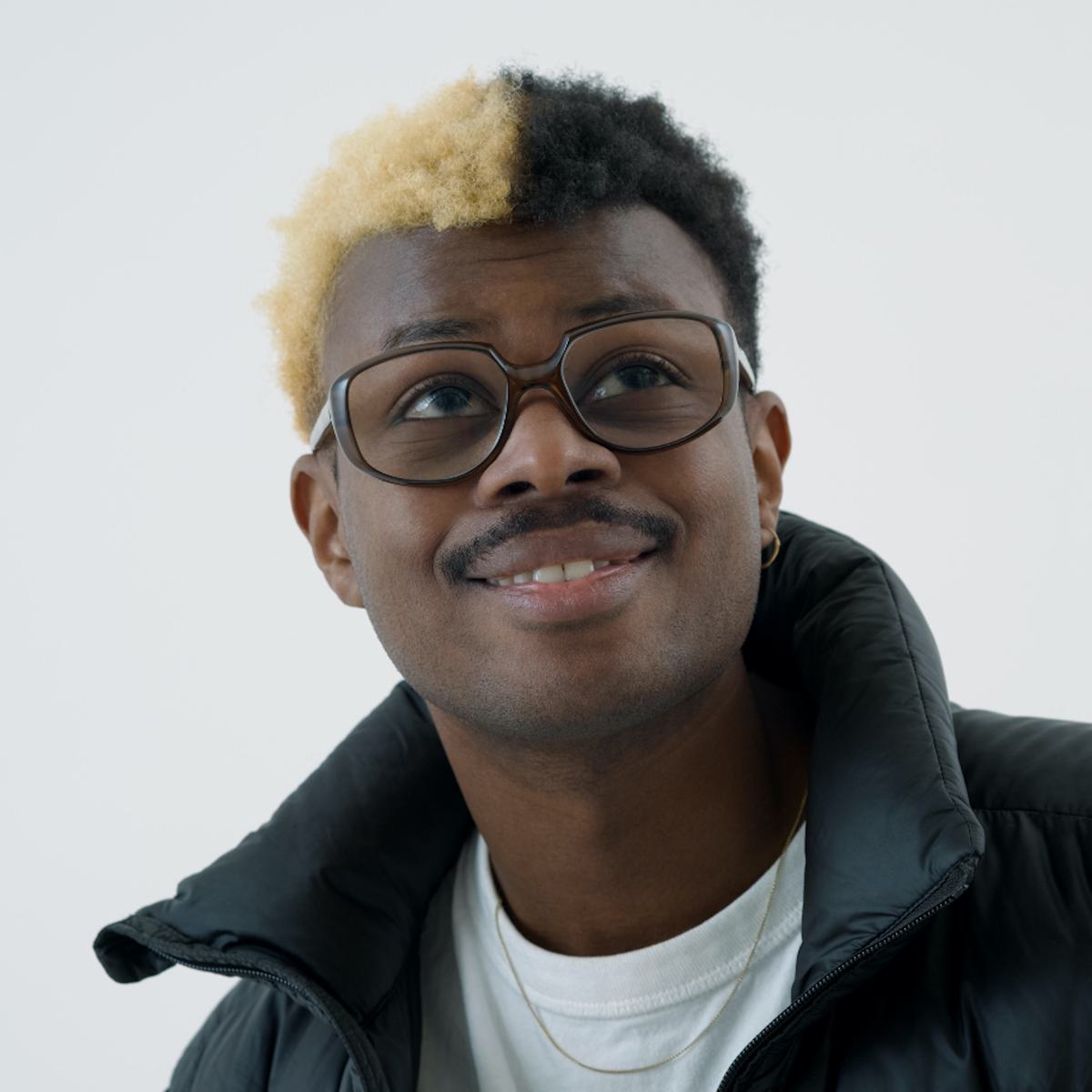 David Numwami channels the loneliness of touring into his poignant new single "Thema"
The Belgian multi-instrumentalist, songwriter and producer began working on the track while on the road with Charlotte Gainsbourg.
His third solo release, David Numwami is best known for being a musical whizz behind the scenes working with French stars like Nicolas Godin and Frànçois & the Atlas Mountains, as well as Gainsbourg. This year he's also set to join Sébastien Tellier as part of his band, and as the support act, should his 2021 tour go ahead.
Written, composed and produced entirely on his own, "Thema" showcases the many talents of this rising virtuoso. From his beautiful piano melodies to his exquisite guitar licks he creates a dream-like weightless sound that is further lifted by his effortless vocal delivery.
We caught up with him, following his recent performance as part of Eurosonic's 2021 digital festival, to find out more about the origins of "Thema". While touring with Charlotte Gainsbourg, he'd play bass, guitar and keys as part of her band, he also found time to work on his own music. "Most nights [were] lonely so I spent most of them recording songs on my computer," Numwami explains, ""Thema" is one of these songs and it's about gazing at someone's pictures on the internet."
Translating the verse into English, he tells us "this is such a dramatic way to talk about selfies," noting that the lyrics are "when the world turns to night, when the world gets cold, I lie in my bed gazing at pictures of you, in the museum of your life, all the paintings are mine, all I do is gaze." It sounds like a late-night scrolling session through the depths of your crush's Instagram profile, hopefully there were no accidental likes of posts from years ago.
Taken from his forthcoming debut EP, he promises there's more music coming soon. "I used to be so afraid to release any music, I don't know why," he says, "I guess I just wasn't satisfied with it. But I'm working on myself. Maybe that's the exciting plan! I'm finally working on myself!"