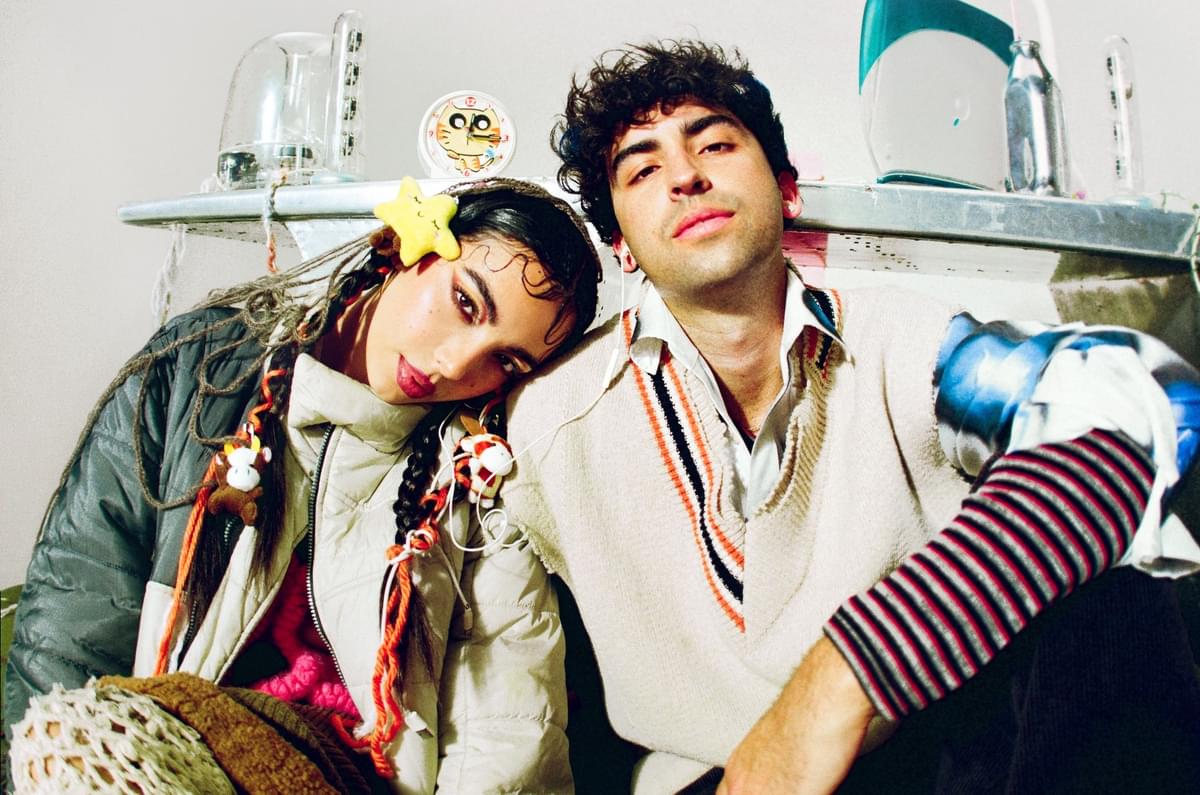 BETWEEN FRIENDS share a new bedroom-pop breakup anthem, "laurel"
Made up of a brother-sister duo, BETWEEN FRIENDS view a relationship through the rear-view mirror on "laurel", the latest offering from their forthcoming audio-visual EP cutie.
Growing up in the famed epicentre of creativity Laurel Canyon, there's an expectation for BETWEEN FRIENDS' sound to emit the woozy 70s rock atmosphere synonymous with the area's golden age. But, the sibling duo, comprised of Brandon and Savannah Hudson, never conforms to the expected. Instead, they rebel with a strict emphasis on modernity through the artificial synth and drum machine that litters their hazy brand of bedroom-pop.
This futuristic sound exists alongside a carefully curated list of nostalgia-driven aesthetic references, deconstructed and repackaged for cutie tv, the visual manifestation of their forthcoming EP cutie.
"We fill the gaps in each other's creativity," Savannah shares, offering a glimpse into the unique synergy that comes from a lifetime of musical partnership. "At seven or eight, we decided that we were going to be best friends and make music together, which is hilarious because we still feel the same way now that we're in our early twenties."
It's a connection present on new single "laurel", a bittersweet breakup anthem where their vocal compatibility shines within soft harmonies that are occasionally distorted. ""laurel" is a song we wrote about coping with breakups," BETWEEN FRIENDS explains. "There's always this strange unspoken energy when two people disconnect. This song is about driving down that person's street and looking back."
Though modern art is intrinsic to their work, BETWEEN FRIENDS are equally informed by the MTV and Nickelodeon shows projected from the fuzzy tv static of their youth. This eclectic mix of influences is infused with a heavy dose of hazy California sunshine, allowing the pair to exude the particular Gen-Z coolness that means disabling the upper case on your phone keyboard and driving around all day with the windows down.
"cutie, to us, is several new personalities that we have never been able to embrace until now," they share, reflecting on a new creative era. "There's a confidence and colour to them that feels unfamiliar and exciting. Within each song is a new persona and we wanted to translate that via characters in all of the visuals for the project."
"laurel"'s visuals are no exception. Directed by Kevin Clark, the disorientating, lo-fi music video takes inspiration from Wong Kar-wai and Wes Anderson, as BETWEEN FRIENDS explain: "We wanted to make something that felt surreal but also very minimal. Capturing the feelings of embracing the past in a relationship while also on the road to recovery."
If cutie tv is an opportunity to gaze into their collective subconscious,"laurel" is the soundtrack that weaves it all together, and, as Brandon emphasises, it's all part of their mission: "We want to build our own world. A colourful place where anything and everything is possible."
Get the Best Fit take on the week in music direct to your inbox every Friday