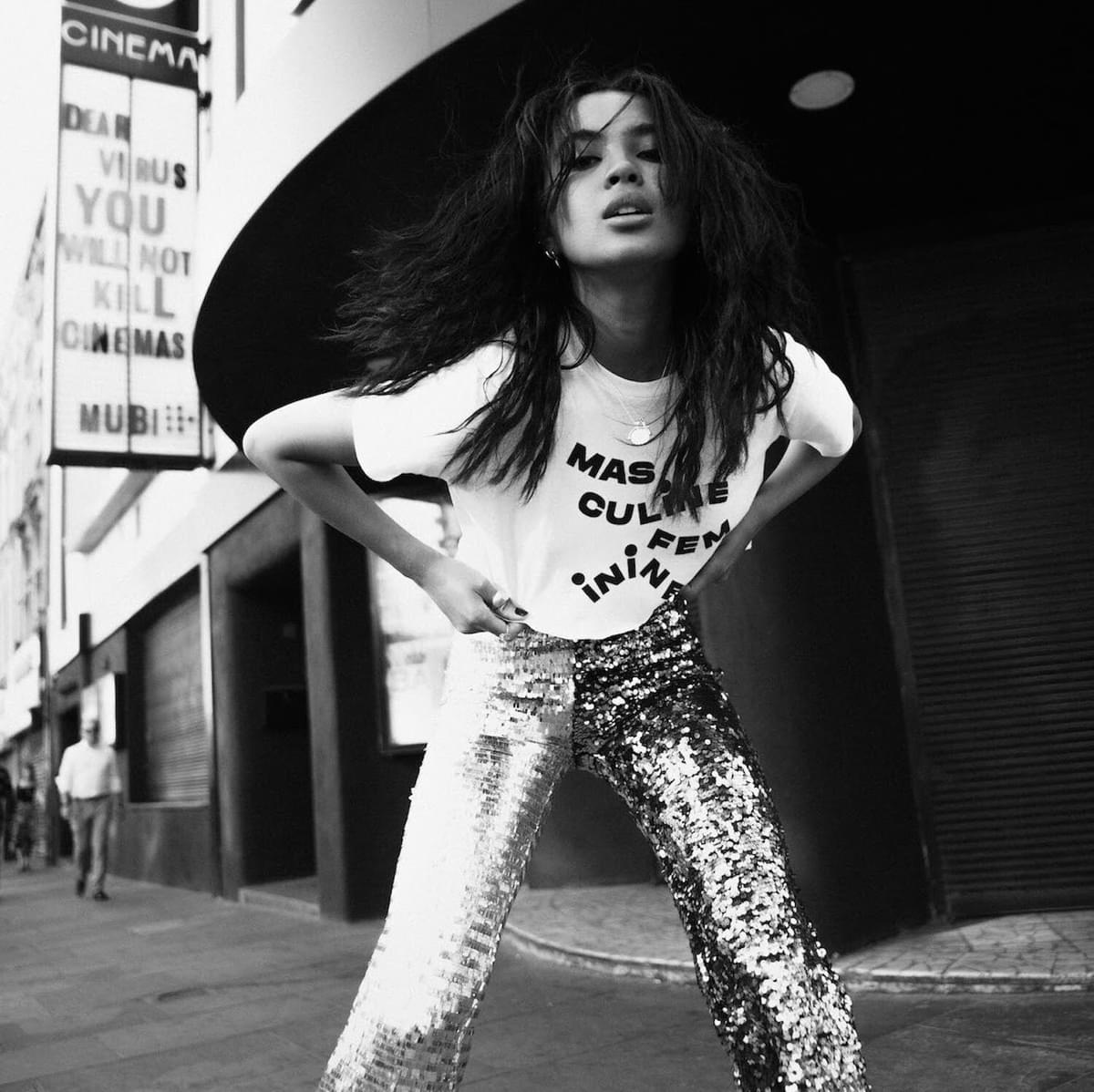 "Slip!" is a knockout debut from future rock royalty Aziya
After building up anticipation as an all-round guitar hero on Instagram (including collaborating with Master Peace and a co-sign from Grimes), Aziya has released her herculean debut single "Slip!"
Aziya puts her artistic identity front and centre as she shreds and soars her way through her introductory single "Slip!". Swaying with almighty riffs, the track is weighted with the timeless rock 'n roll influences that inspired the 21-year-old to pick up a guitar over a decade ago.
The BRIT school alumna also wrote and co-produced the track, with the thought in her mind that she could inspire people who are lesser-represented in her genre. "A lot of the hunger comes from me wanting to change the norm and make it clear to people that hear my music that it's me writing and playing," she says. "I want to be the artist that I didn't get to see growing up."
Thematically, the track's influences stem from rose-tinted romanticism. "'Slip!' is the idea of becoming infatuated with someone in a single moment, or in my case a party, but once the moment's gone you question why you were so infatuated," explains Aziya. "Was it them or the version you made up about them in your head from that one encounter?"
"I remember going to the studio the day after this party and just wanting to get all my thoughts and creations about this person off my mind," she says. "I wrote 'Slip!' as a warning to my hormones to chill out because if I keep this person on my mind any longer, I'm definitely gonna slip / fall for someone that's not worth the time."
Get the Best Fit take on the week in music direct to your inbox every Friday