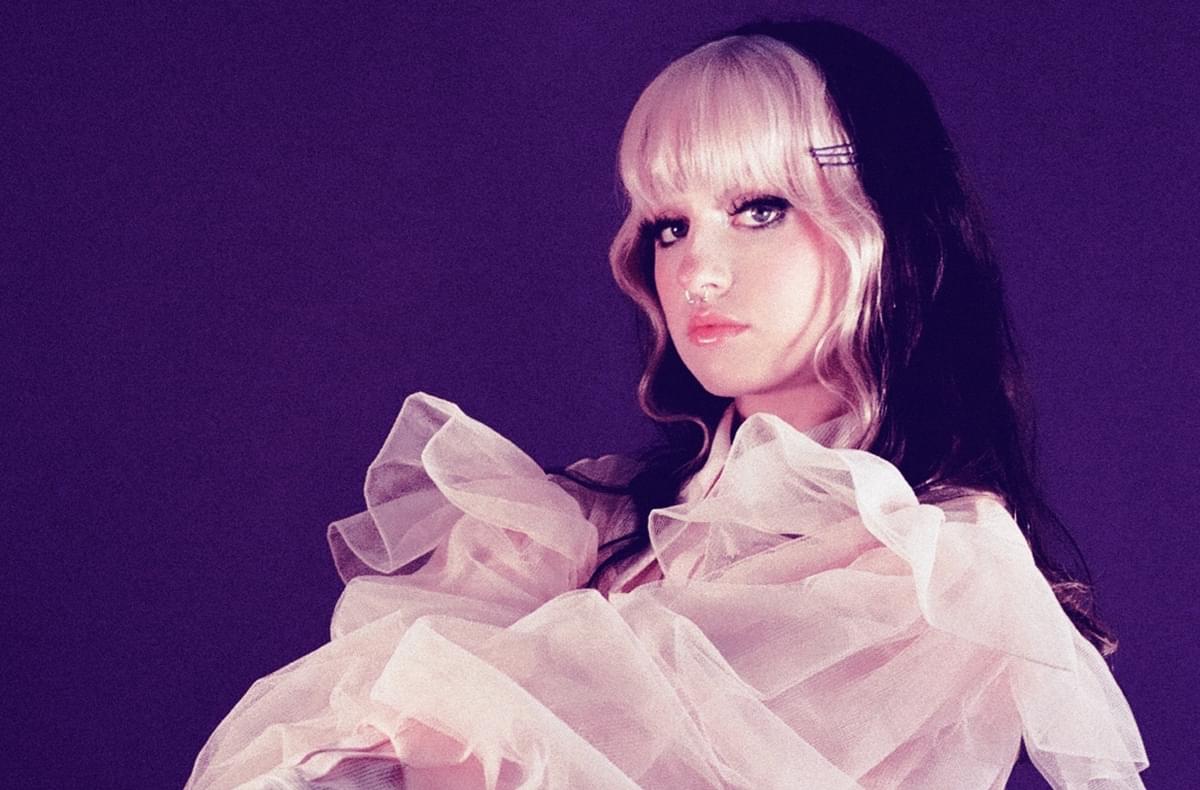 amy michelle searches for a light in the dark on her debut single "the bottom of the well"
While capturing a timely sense of claustrophobia, Irish singer-songwriter amy michelle proves that she has both style and substance in "the bottom of the well".
amy michelle is bringing back the mellow indie-rock of the '90s with a Gen Z touch. Though she was born and raised in Mullingar, Ireland, she soon felt like she outgrew her small-town beginnings.
In case her striking aesthetic doesn't explain it enough – complete with sectioned black and white hair and lavish vintage outfits – for which she credits her Nan's 'no-fucks-given' style in her hometown, Amy's sound overhauls all. It's no coincidence that many of her creative influences hail from a similar pool; a list that includes Elliott Smith, Phoebe Bridgers, and, who she describes as her "main crutch," The 1975.
While studying at school, Amy found solace in her guitar as she watched her dad play trad music. She later gained traction via her demos and covers on YouTube, where her bedroom-pop sensibilities were fantasised through a purple-hued lens. It might be early days for amy michelle, but with a signing to Method (slowthai, Disclosure), her debut single is the first mission statement in a series of tracks due tackle themes of mental health, mortality, and larger than life questions.
"the bottom of the well" finds amy in a place of confinement. Self-written and co-produced just before the pandemic, her feelings predate the isolation that listeners came to know all too well, but as such, takes on a larger meaning.
For amy, she comments that she pulls from "fear and entrapment. I've always struggled with sleep but was dealing with a particularly intrusive nightmare. Seeing some of light at the bottom of the well – but not having the strength to reach it – become symbolic of insecurities, uncertainties, and heartbreak."
"I usually take my time with lyrics, but these verses poured out of me in one sitting," she explains to Best Fit. "Before I discovered songwriting as a cathartic tool, I remember the easiest way I could articulate how low I felt was feeling stuck at the bottom of a well."
"I used this metaphor as an umbrella for my insecurities, uncertainties, and heartbreak at the time. I met up Rich Cooper earlier this year and he helped me build the track and bring it to the finish line."
Get the Best Fit take on the week in music direct to your inbox every Friday