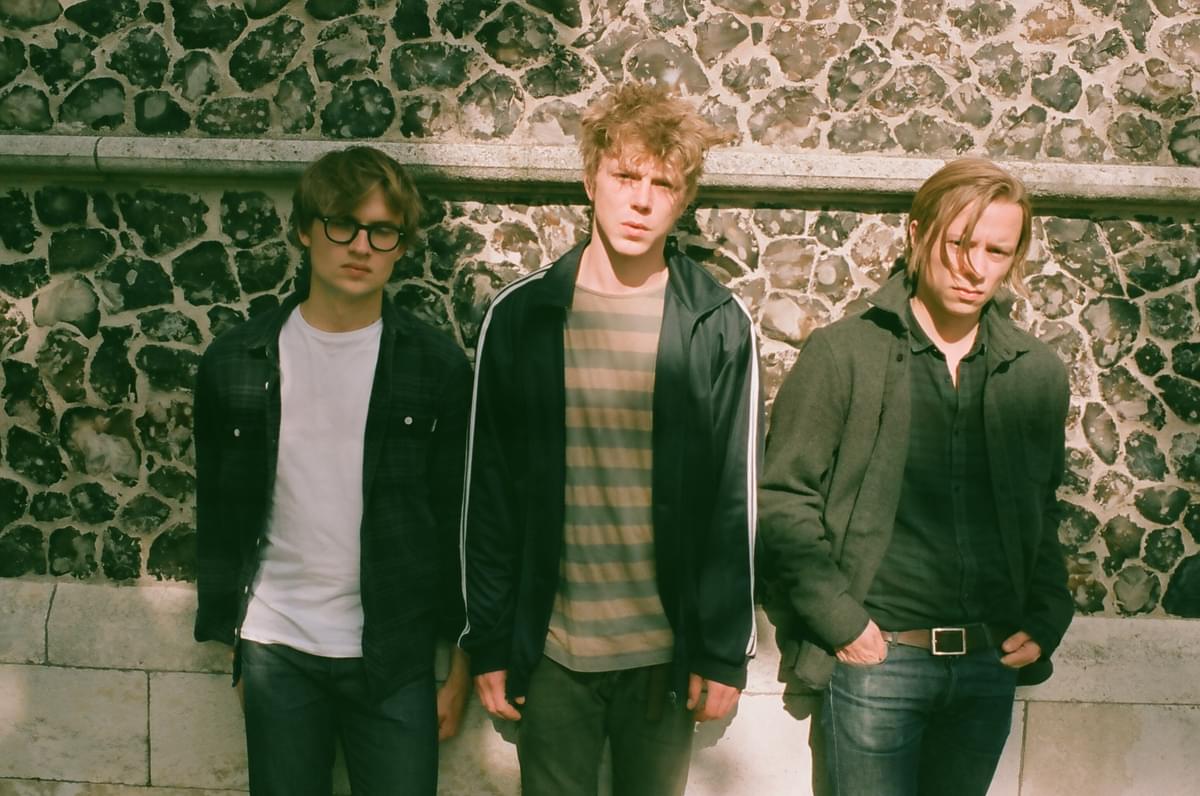 Track By Track: Slaughter Beach on Love/Venice [EP Stream Premiere]
05 October 2015, 11:00
Two years on from their debut single, Danish trio Slaughter Beach are finally making their proper debut with Love/Venice, a five-song EP bookended by the twin psych-pop peaks of "ClearInsight" and "Spinning Globe" that finds the boys equally comfortable in the beautiful incongruities of Abbey Road-era Beatles ("Introvert") as in relatively straightforward slacker rock ("Nuked").
Listen below and follow along with Nikolaj's track-by-track guide.
ClearInsight
We reached a point last winter where we knew that we only needed one last song to complete the EP. We liked the thought of doing something a bit different from the other songs which resulted in the making of "ClearInsight". We grew to like it a lot, so it earned a spot.
Introvert
One time I picked up a guitar that Mads had tuned in a weird way because he was trying to learn how to play a song by some band from the '70s. I didn't know how to play in this tuning, but it led me to write the first bit of "Introvert". So basically I was able to write this song because I had no idea what I was doing.
Made-Up True Love
"Made-Up True Love" began with Mads coming up with the guitar riff that runs throughout the whole song. We loved it so much that we knew we just had to make a song out of it. I guess it was the first track ever that we completed from start to finish. So it means quite a lot to us.
Nuked
The first thing Mads and Hasse said to me after showing them the demo for "Nuked" was that I had some kind of Roy Orbison vibe going in this song. I didn't get the reference really, but they liked it, so we went with it.
Spinning Globe
I remember showing an early demo I made of this song to Hasse. At first it just consisted of a verse and a simple instrumental part. It wasn't until he pointed out that the instrumental part would make a good chorus that it started taking shape. We wrote it in a time where we still hadn't released anything yet and people around us didn't get why we spent so much time on writing music instead of getting jobs or go to school. We were starting to lack the stability and security in life which a lot of people can't seem to live without. And we were kind of driven by it. That's pretty much what "Spinning Globe" is all about.
Listen below and pre-order the Love/Venice EP (due 9 October via Brilliance Records) on iTunes.
Get the Best Fit take on the week in music direct to your inbox every Friday