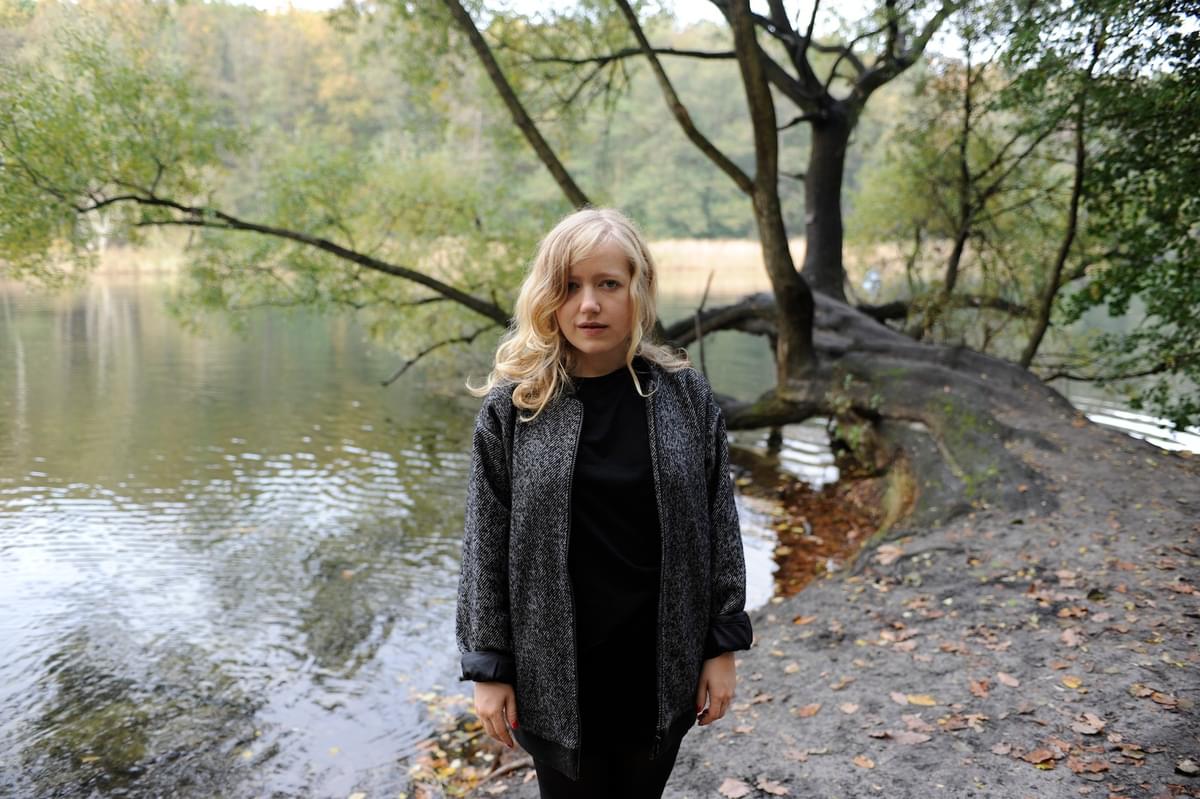 Track By Track: Sea Change on Breakage
24 February 2015, 10:00
We've been totally enamoured by the icy cool of Ellen W. Sundes, better known as Sea Change, since she emerged at the tail-end of 2013. Fast forward two years later, and we've been treated with a full album - the gorgeous subtlely of her minimalist mastery, embodied in full-length form. We asked Sundes to give us a little more insight into the moods and moments behind the creation of her debut LP, Breakage.
"Wooden House"
I wrote Wooden House when i was living in Berlin. It's inspired by Joanna Newsom's wonderful fairytale-like lyrical universe on YS. I wanted to make a story that had some similarities. This song is more about how you can lose yourself in an infatuation, or the way you might erase yourself when you like someone a bit too much. The blinders on your eyes.
"Squares"
"Squares" is the last song I wrote for the album. I wanted to make something pop-like. Its a fairly neurotic song I guess, about the demons in my own haunted house, and how I need to run away from them, but the start of the song is very unlike me in a way. I feel I sing a little bit like Janet Jackson on this track! I just call it the Janet Jackson-song for myself.
"Let's Dance"
This song is a love song. Its about lies, or how you lie to yourself. I wrote "Let's Dance" a while ago for a live performance, and that's one of the reasons it is so static in a way. When I wrote it my lack of knowledge in Ableton Live made the song very loop based, static and consistent. It never leaves the ground riff. But it turned out to be an interesting choice. When you have less things to work with you get more creative. I love that! I also stole a lyrical phrase from Norwegian jazz artist Sidsel Endresen: "truth is too highly priced". That sums it up, I suppose.
"Above"
With "Above", I tried to make a pop song. I find writing something that I like with integrity, but also including a strong accessible chorus is really really hard - kudos to those that can manage that. So that's what I tried when I made "Above", and it's now the pop-alibi on the record. I listened a lot to the Jungle song "Drops, and I wanted to make something similar. I love the understated sadness of that song. Above turned out to be very different from that, but I feel I managed to adapt the vulnerability of the song nevertheless. It's about wanting something or someone that you know is not good for you, but you can't help it. I think everyone has had that feeling. What you shouldn't do is so alluring.
"Fearless"
"Fearless" is one of the older songs, it's from the very start of Sea Change. It has had many names and forms. I made it for a contemporary dance show I was a part of. It is a kind of a comfort song for myself. Telling myself that I just need to jump into it, you know. Unafraid. Some people interpret it as kinda' sexual. And that's all right. That's one part of it as well.
"Stairs"
This is one of my personal favorites. It contains of two parts: one strict and demanding, and the other dreamy and euphoric. I tried a lot of different things on this song, and I had great fun producing it. This song is about what choices you do and what happens if you do them. The choices you wanna do are perhaps not the best ones. But is so intriguing.
"Knives"
Knives is the darkest track on the album. I wrote it in Berlin and I had a hard time at the time I wrote it. All I wanted to do was to shut myself in a cave or something, and rest and rest for ages. I felt i was like an animal - a hedgehog. But instead of needles or spines I had knives outside. It is also a song that is very inspired by my all time favorite Fever Ray. I guess I've always been fascinated by depression during summer. In Norway it's so cold almost all the time, and everyone is talking about their winter depression. But in the summer time...its like you're not allowed to be sad. If you just wanna stay in doors during summer, or sit in the sun for ages just staring right in front of you.
"We Run"
I wrote this song in Manchester actually - I was situated there for a couple of months. "We Run" is a mediative album track. I tried to make a hypnotic song. It's about letting go, like almost all my other songs, and how more freer and more happier we would be if we could just be happy with the simple stuff in our lives. Self-fulfillment is so poisonous.
"Raan"
This is also one of my personal favorites. From the old days, when I played live all by myself, "Raan" was a part of "Let's Dance". The ground sample of it is actually "Let's Dance"'s backing vocals pitched down. I wrote it while messing around with Ableton. I rehearsed the latter for myself, and then just pitched it and tweaked it so much that another song came out. And I love Raan. It comes from a time when I was very into free improv music and also went to a lot of noise concerts, before the pop music took my heart. The lyrics are also quite dark, but also one of my favourites.
Breakage is out now, with a London headline show taking place this Friday at the Sebright Arms.
Get the Best Fit take on the week in music direct to your inbox every Friday