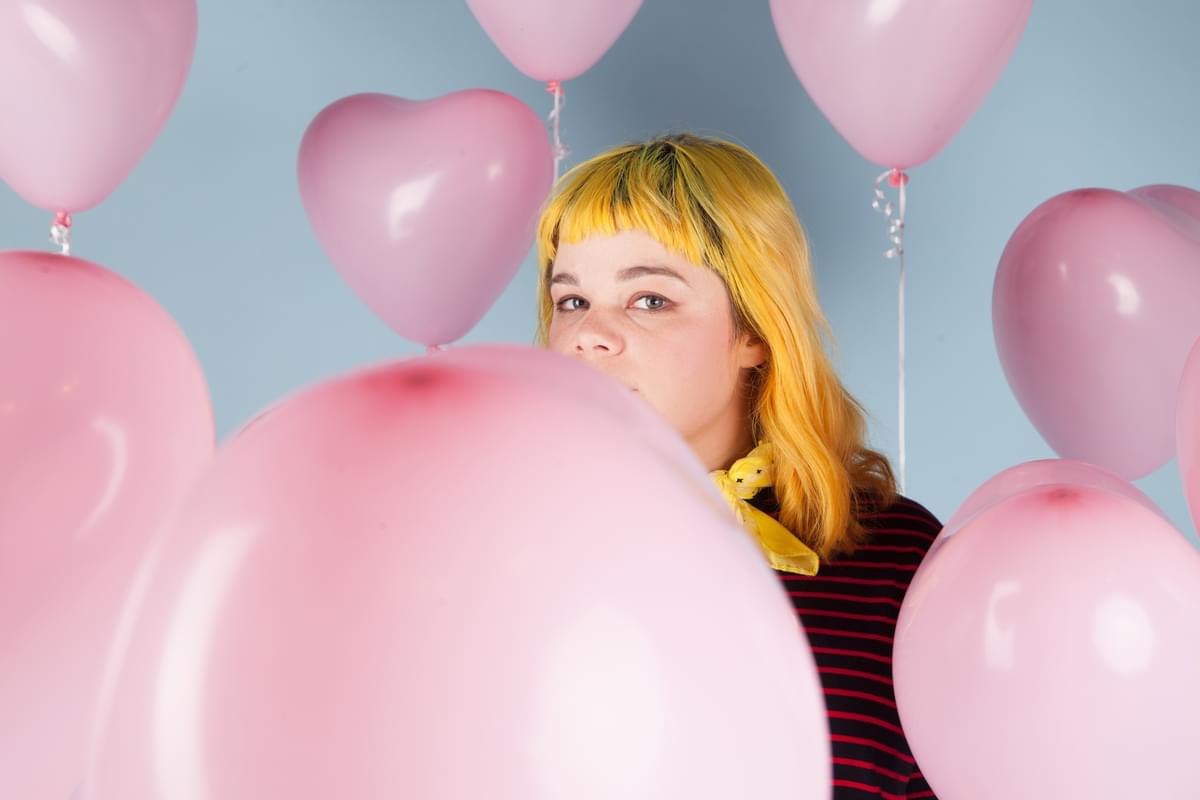 Track By Track: Samantha Crain on You Had Me At Goodbye
20 March 2017, 17:30
Oklahoma musician Samantha Crain writes in depth about her new record You Had Me At Goodbye and the stories found within it.
This album, You Had Me At Goodbye, was produced by John Vanderslice (who produced my last two albums, as well as great albums by Spoon, The Mountain Goats, and Strand of Oaks). We recorded and mixed it over two weeks at Tiny Telephone Oakland in Oakland, California. For the audiophile nerds, the whole process was completely analog-recorded on a Neve 8068 console to 2" tape on a Studer 820 24-track and then mixed down to 1/2" tape on an ATR 102. Bernie Grundman mastered the album (he is Grammy award winning engineer who mastered Carole King's Tapestry, Michael Jackson's Thriller, Dr. Dre's The Chronic, and Prince's Purple Rain).
With this album, I just wanted to have some fun. I've spent the majority of my young adulthood taking myself and my music very seriously. I was pegged very early in my career as an "old soul" and that label really permeated me. As an unsure, young woman who was still figuring out who she was and who she wanted to be, I let the label take hold and control my art and my demeanor and my aesthetic. I realize i missed out on a lot of freedom that comes with making art as a young person and the boundaries I'd set up for myself were very stifling and eventually led to musical boredom and despondence. So over the past couple years, I've tried to start showing more of myself in my art, even if certain things don't fit a marketable mold or aren't easy to categorize. I love pop music and I love experimental instrumental music. It's the majority of what I listen to and I just got to point where I thought it was insane that I was still supressing those influences. People are confusing, I'm confusing. I hope I succeeded in making a record that shows an artist as a real, multi-dimensional person and not an artist as a soundbite.
Antiseptic Greeting
This is a commentary on the "resting bitch face" phenomenon and the pressures put on women to be happy and friendly all the time. The song makes my case for wanting to live through my ups and downs. I don't want to stress myself to act in ways that I deem inappropriate for how I feel at the moment, and that includes sometimes being in a bad mood or quiet or withdrawn, but it also includes being kind and warm and generous too.
Oh Dear Louis
This is about my lame attempts at being a good friend to people with depression or mental illness. Over the years, I've cared about many people that I've felt ill-equipped at helping them through their hardest times. I've always felt I never said the right thing or wasn't doing enough. So turning my seemingly shallow attempts at helping friends into a catchy pop song with vague lyrics, seemed to encapsulate my eye-roll-deserving behavior in these situations. Always loyal but completely inept.
Loneliest Handsome Man
This is basically a 100% truthful account of a guy I know, who, for a while, I considered a good friend, but his behavior became so unbearable to me that I just had to separate myself from him, more or less. I think the lyrics more or less speak for themselves on this one as it's pretty un-masked.
Wise One
This is a reverse psychology song on the power of love. Love stinks in so many ways - it isn't an end-all-be-all and it causes many problems, but we wouldn't trade it for anything because it is better than anything else in the world.
Red Sky, Blue Mountain
This is a new traditional song I have written in my ancestor's native Choctaw language. It speaks on the abuse and disrespect we have grown to inflict on the Earth and on each other.
Smile When
This song is a partner to "Wichita Lineman" by Jimmy Webb. I love the vague, existential story within that song. I wrote from the perspective of the woman that the lineman is missing. I tried to imagine what was keeping them apart and how she would speak to him of her own longing.
Betty's Eulogy
Will Rogers was Oklahoma's favorite son - a famous actor, humorist, and cowboy. This is a song that touches on the grieving of Betty Rogers, his wife, after his death in a plane crash.
Windmill Crusader
Is a study of a common horror film trope - the windmill crusader. The image is named for Don Quixote where he is attacking windmills on a hill because he is delusional and thinks they are giants. It delves into the character in movies who is always saying something like: "he's right behind you!", "you have to believe me!", or "the world is ending!" ...a character who has some insight to an impending doom and is just trying to warn but no one believes him.
When The Roses Bloom Again
My first cover song on an album. The lyrics were written by Will D. Cobb in 1901 and the music by Jeff Tweedy. It was included on the Mermaid Avenue collection because the song was found in Woody Guthrie's journals, even though it is not originally by him. I just always thought it was a beautiful song, and I wanted to create my own Steve Reich-esque minimalist inspired version of it.
Wreck
Was inspired by "I'm On Fire" by Bruce Springsteen. I wanted to describe the feeling of wanting to love someone so much, no one in particular, but just having that inside you and having no way of releasing it. To explain the anxiety and impatience and desire that comes from having the ability to love but having no where to put that energy.
You Had Me At Goodbye
is out 24 March via Full Time Hobby.
Pre-order now.
Get the Best Fit take on the week in music direct to your inbox every Friday