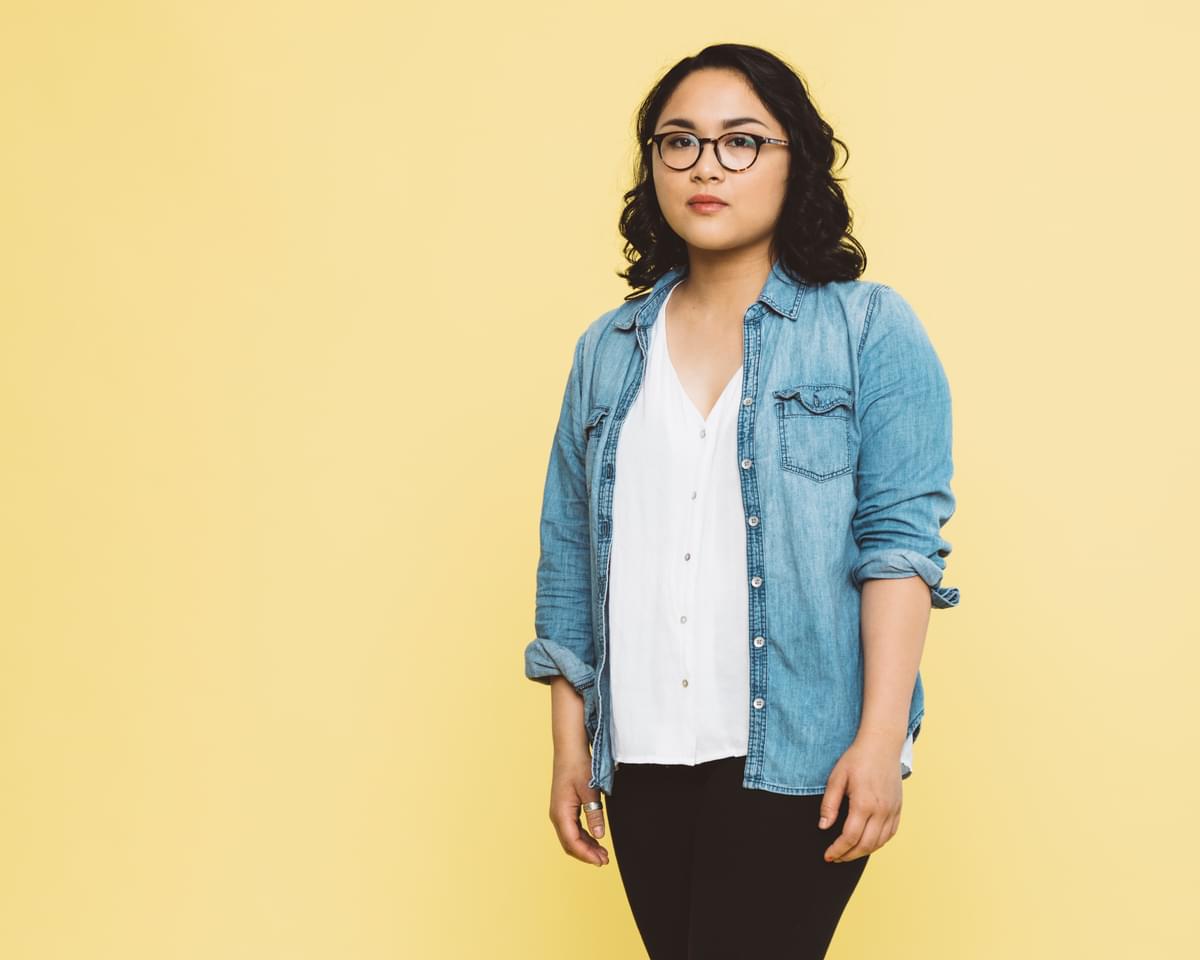 Track By Track: Jay Som on Everybody Works
14 March 2017, 13:28
San Francisco Bay Area singer/songwriter Jay Som - aka Melina Duterte - writes for us about the inspirations and influences behind debut LP Everybody Works.
Lipstick Stains
I wanted to musically capture the immediate and intense but beautiful feeling of infatuation. I intentionally wrote this song as an extended ending to "I Think You're Alright" for one of my shows but I ended up sticking with it and it's been my personal favorite of the live set.
This was the first song I wrote for the album. I was starting to get more opportunities with Jay Som last year and I felt super inspired to write a slightly anthemic song that people could sing along to. The initial concept for this song is about a conversation between two friends who are patient but wondering if there's more.
Remain
This is a simple song about dedication and devotion in a platonic sense. The drum track is actually from one of the original demos that got scrapped and I just pitched it down. The end result was this sort of Cyndi Lauper-ish and Joy Division feel and every time I listen back I imagine ballet dancers dancing under the moonlight.
This is straightforward song about my past experience with drug use. I also straight up ripped off Yo La Tengo so no lies there.
One More Time, Please
This song was the last one I wrote for the album and it's my favorite. I recorded the drum track, percussion, and piano parts first and I remember thinking "What next?" Immediately after that, for some reason, all of the ideas poured in and I got overly excited so I rushed the entire process of every other instrument and vocals. I knew I wanted to make a sort of off-kilter pop song with a catchy chorus and a necessary and cheesy Prince-like guitar solo. I was definitely listening to "Do It Again" by Steely Dan.
Another example of my take on a pop song. I wrote this after "The Bus Song" so I was pretty hesitant to keep it on the album because it was quite different. I wrote everything around the section after the first chorus where I scat with the guitar. Before and during the album I listened to music that was an integral part of my musical tastes/influences and R&B and funk were big ones.
(BedHead)
This song went through so many changes and made me very hesitant to put out. Originally there were drums and bass with an aggressive style but the I had a slight stutter when I was younger and I learned to overcome it by immersing myself in the confidence of music and singing by forcing myself to speak in public situations that were uncomfortable.
Take It
I wrote this because I intentionally wanted to have an upbeat song with pretty sad lyrics. Tackling sadness or moments of depression is still a struggle but it's all about trying to keep your head up and move forward.
Everybody Works
This song is based around my personal mantra - 'everybody works' - that has been a consistent thought since my life has entered a new level. It's a reminder that most opportunities aren't handed to you and working hard on key elements in your life are crucial to achieve goals.
For Light
This song is a reflection of the whole album. I wanted it to sound like an ending and a beginning. The culmination of themes reach a finality connecting to motivation and finding peace within yourself and with others.
Everybody Works is out now via Double Denim.
Get the Best Fit take on the week in music direct to your inbox every Friday