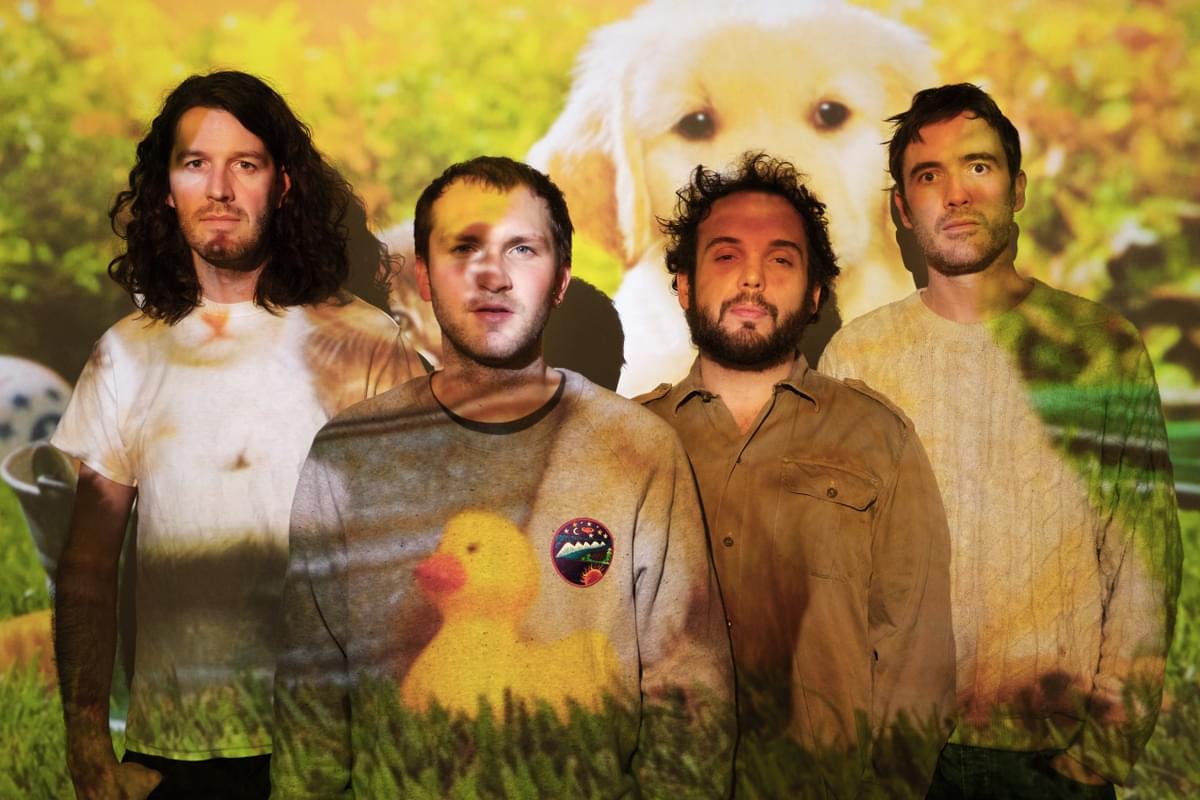 Track By Track: Cairobi on Cairobi
24 January 2017, 14:00
Abstract pop foursome Cairobi write for us what's going on inside their eagerly awaited self-titled debut.
Fusing psychedelic textures and high-octane rhythms, Cairobi's brand of off-kilter noise has ensared our hearts - it's addictive and rife with ingenious chicanes that lead you down delirious tangents. As well as dissecting the drama for us, Cairobi are also streaming their new album in full ahead of its release.
Check out the eclectic beast below, and find out what it's all about after.
Habitat
It's the opening track of the album, and the same melody as the closing song on the vinyl, "Inside Your World", played on a tenor saxophone. We liked the idea of starting and finishing the record with the same melody, like a circle.
Gristly Words
It's about moving from one city to another, following someone you love. It describes the difficulty of that moment, when you discuss the move, you plan it, you want it and fear it at the same time.
Step Aside
This song is about one of those strange days when you feel like the world does not get you, and you don't get the world, so you kind of close in and wait for the fear to pass.
It's a song about driving around in your car in one of those first days of spring, when you feel complete just looking at the world covered in sunlight, you have a new lover next to you, and everything seems perfect.
Systems Of Mutual Doubt
This one is about the strangeness of human relations, the streets full of people, each one with his own never-stopping conscience, each one with his own steam of thoughts which we often don't want to interrupt in favour of communication between us.
Germ
It's another instrumental track, built around a quick arpeggiator that sounds similar to a marimba played by an experienced virtuoso.
"Saint" is a song about waking up in the morning and being dumped by your lover while you're still half asleep. It describes the dreams you where having, the feeling of being swimming in the sea, amongst beautiful shimmers reflecting from the surface, and the contrast with the reality.
From Some Other Planet's Sky
This song isn't really about anything specific, it's a bit like a stream of consciousness, suggesting one image after another to create a whole picture made of planets, birds, summertime, the stream of time, the excitement and curiosity for what will come next.
Ghost
"Ghost" is a song about the attraction for someone we are just getting to know, about the very first days of a relationship. It's about the mixture of fear, hope, insecurity and confidence that makes your legs wobble and your head spin. It's a love song.
It's about a relationship going wrong, when you start almost fearing each other, when the trust is gone, when you have things to say that you don't know how to express. Musically it's built around a series of polyrhythms and various rhythmic discrepancies between the instruments.
No Better Ending
This is a song about the comfort and relief of a close relationship, when it's two people against the world, and not one anymore. It's about the support you feel when you realise you have the same fears.
Inside Your World
It's the last song on the album, which ends with the same melody it had started with. The song itself is about the attraction for a person that you don't know very well, but you fantasise about all the mysteries of her personality, things you don't know yet, but you hope to understand soon.
Get the Best Fit take on the week in music direct to your inbox every Friday