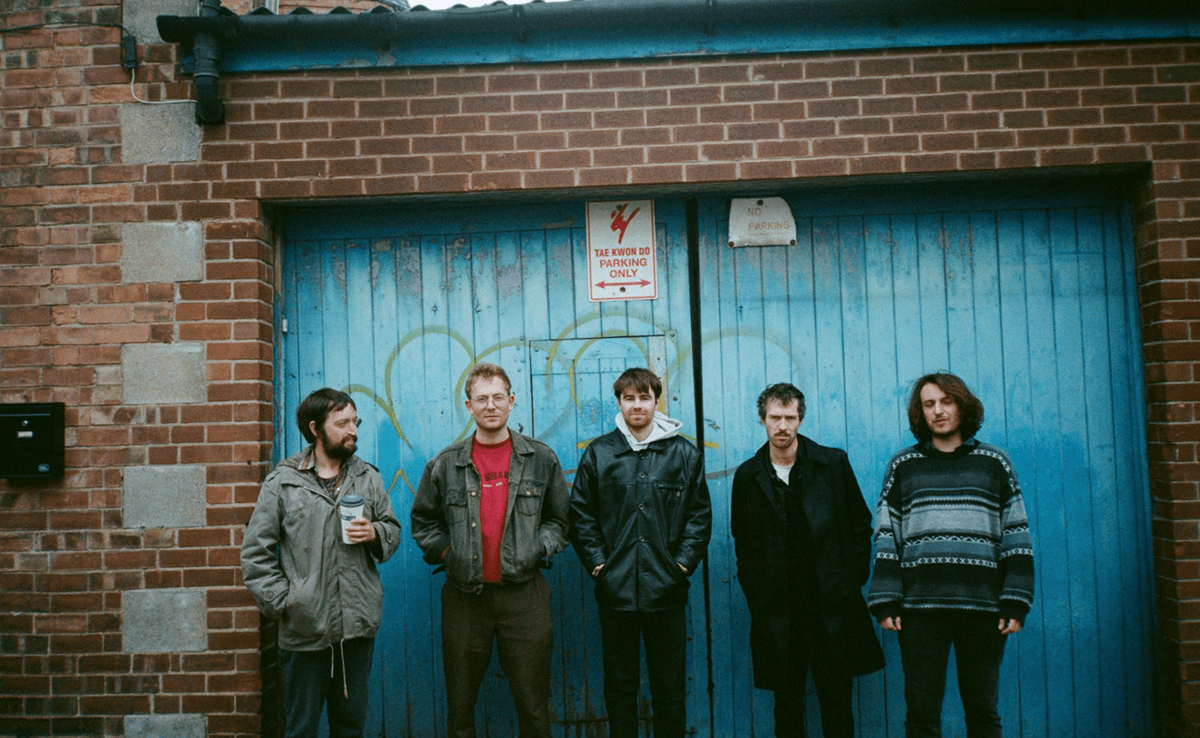 The Cool Greenhouse are a timely band for a technologically fraught era
14 November 2022, 09:00
Having run the gamut of modern English life, deadpan post-punks The Cool Greenhouse are perfectly positioned pundits for our often baffling culture; online and off.
"I hate the internet in some ways, but the subcultures that arise on it are some of the most fascinating cultural things of the moment," muses singer and lyricist Tom Greenhouse as he reflects on the lyrical inspirations for his band's newly released second album Sod's Toastie.
Fronted by Greenhouse, the band deliver a witty, narrative-driven sprechgesang, drawing on everything from alien abduction conspiracies, such as in track "The UFOs", to the GameStop short squeeze that "Hard Rock Potato" recounts. "If you have a body of work that doesn't mention those things today, maybe you're some kind of escape artist," he explains. "If we're trying to tell the truth about personal experiences of the now, then you've got to mention that stuff." Greenhouse's fascination with obscure internet culture mirrors his lifelong inclination to record small moments and experiences in notebooks. "I guess I'm just being a sponge," he laughs, "I'll probably write something about this interview." Greenhouse converts these experiences into a flurry of engaging vignettes which contrast with and complement their almost hypnotic, minimal sound.
The world hasn't always been at the reluctant frontman's fingertips though. Born in rural Oxfordshire and raised on the Welsh borders, Greenhouse was limited in what he could access. "I think one of the good things about being brought up in the sticks is that you've got to take what you can get," he tells me, recalling his early exposure to music. "In London, it's all handed to you on a plate." As a teenager, Greenhouse managed to get his hands on records by The Flaming Lips, and The Pixies. "You would buy one CD with your pocket money and you would really listen to it because it was the only thing you had. You would listen to it 20 times, and then you might say it's pretty good. A lot of my favourite music I hated when I first heard it." He contrasts this with the experience of listening to a new record now, possibly done absentmindedly via a streaming platform while carrying out a mundane household chore. "Nowadays, albums feel like tabloids or something. I've got an idea for a startup. It's like Spotify but you're only allowed to listen to one record and the platform blocks you from listening to anything else all week!"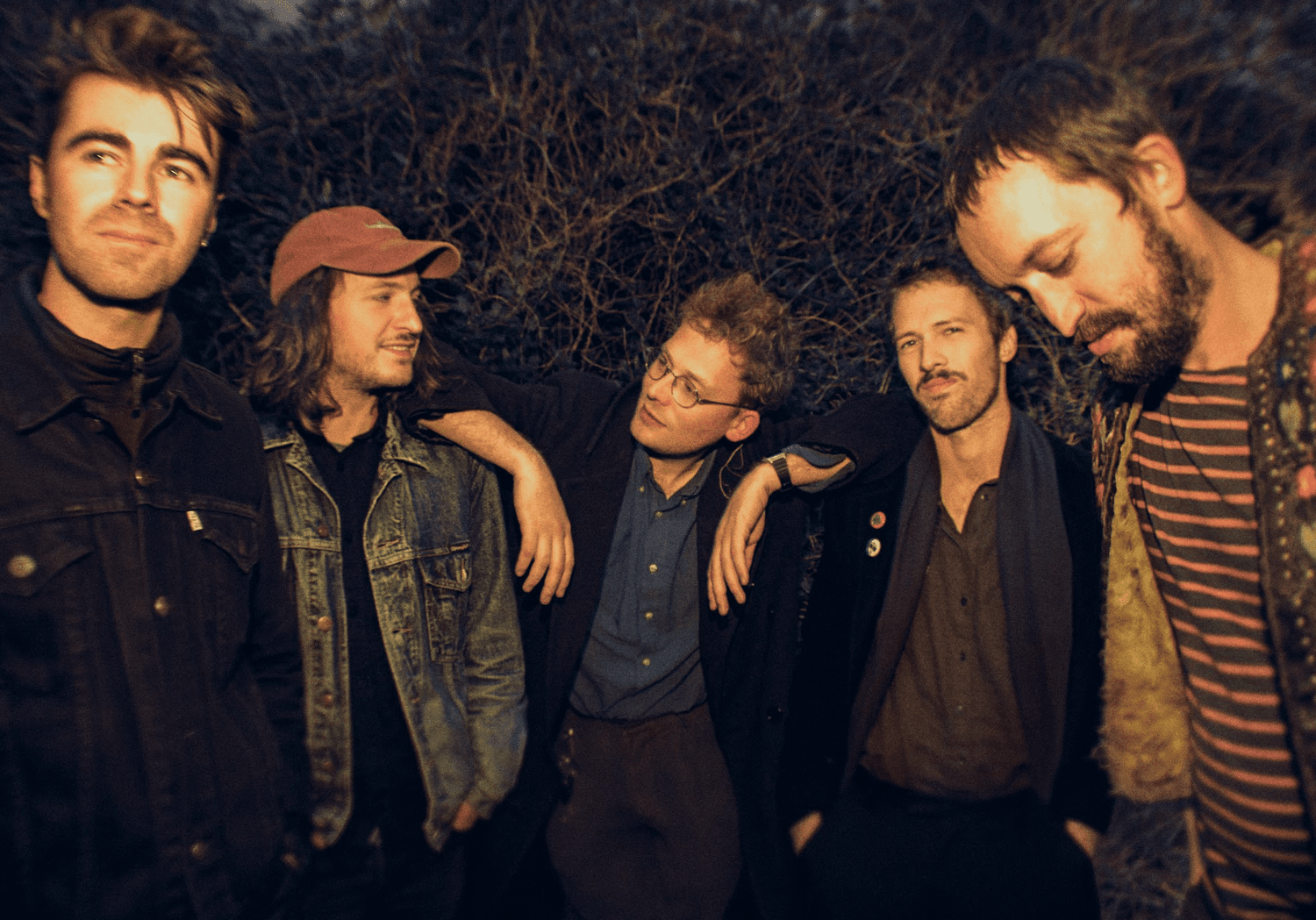 After a "hellish" band with school friends folded, Greenhouse experimented on the computer with a number of sounds, from emotional folk to shoegaze, but wasn't really happy with any of it. "I got fed up with not finishing anything. I was totally lost. It's easy to get carried away with infinite possibilities on logic where you can fucking do anything." The experience of swinging between the odd pain of endless choice and the limits of provincial life informs much of The Cool Greenhouse's minimalism. "From the very beginning, it was a very conscious thing to self-impose limitations. We've broken all these rules now, but at the beginning, it was going to be one guitar playing two notes, some bass, maybe a bit of keyboard, and a drum machine, and you will say what you mean – and no effects!" Greenhouse describes the band's self-titled inaugural record as a statement of intent "a blueprint of our foundational repetitive minimal sound. On Sod's Toastie, we have been able to play around with that because people already know that we have this musical foundation. There is more sonic experimentation on this record."
The conversation turns to the band's somewhat solitary emergence. "I think I've always been quite lonely," Greenhouse laughs. "In my adult life I've kind of ping-ponged between the city and the country and I suppose a general sense of geographic unease informs a lot of my sensibility, never quite feeling settled. When I started this project I was pretty much living in isolation. I did it as a solo practice for a while. I was singing in a Sleaford Mods style, doing my words in front of a laptop, but I knew in my heart the show was bad. Our guitarist Tom O'Driscoll really motivated me to get a band." Forming a group and developing the live show has enabled The Cool Greenhouse to step out from isolation and form connections with other bands in London and the Netherlands. Yet, Tom is reluctant to put labels on things: "I don't think it's a 'scene' as such really, I always feel like we are out on our own and a bit of a cottage industry for the most part."

Greenhouse channels his experiences of unease and isolation into songwriting which is dark, humorous, and empathetic. "People always talk about our humour, and I think the humour is important, but the humour is like a device. I think a lot of what we talk about is quite dark but I don't want to be depressive." Tom tells me about a line in the track "Get Deluded" as an example, "Don't you realise your mother would eat you if she was hungry enough?". I knee-jerk laugh as he recites it and Greenhouse catches me "your first response is to laugh at it but I think this may be true, and that's really dark." Insightfully, Greenhouse tells me about a line from There Will Be Blood that captures his attitude; "It's alright, I laugh myself sometimes, not a whole lot else you can do."
Further embodying the guise of an absurdist comic, Greenhouse frequently takes on characters in his songs. "It feels like cheating…if you embody a character it's easier to write." Inspired by the likes of Irish novelist and satirist Flann O'Brien, and Scottish art punks Country Teasers, he delves into the often dark and unpleasant lives of his paranoid characters, firmly believing in the value of their perspectives. "I think all of these things can say something about humanity and resonate with humanity." With their finger firmly on the pulse of our increasingly absurd existence, perhaps The Cool Greenhouse could help make sense of your world, online or off. As Greenhouse freely admits, they'll at least give you a chance to laugh in the dark. After all, there's not a whole lot else you can do.

The Cool Greenhouse tours the UK from 16th January.
Get the Best Fit take on the week in music direct to your inbox every Friday