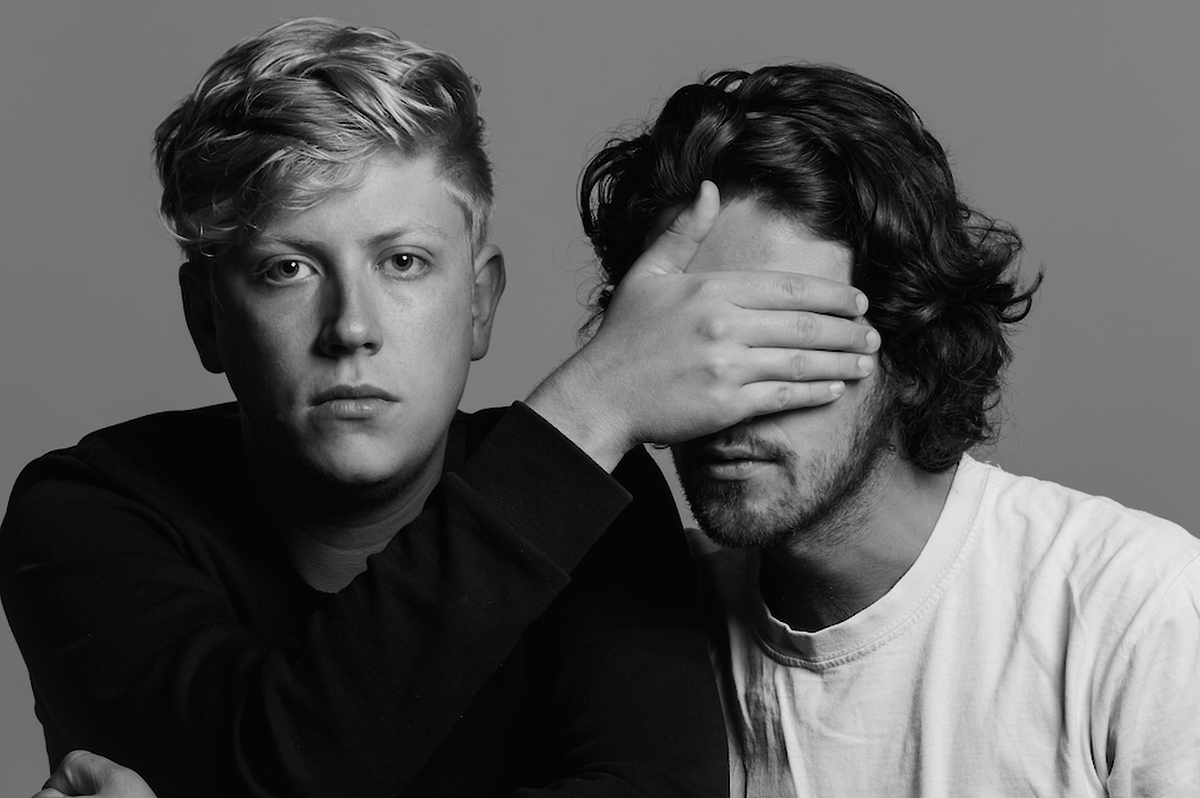 Kieran Brunt on Identity and Leonard Cohen, Ariel Pink and SOPHIE
02 October 2018, 07:30
It was in the blistering mid-afternoon heat during a summer holiday. I was in the back seat of my friend's dad's car, driving through the hot and dusty countryside and decided to rustle through the glove compartment to see what CDs there were. We'd exhausted the Beatles and thought that the Rolling Stones were a bit aggro for after lunch, so I thought I'd give Songs of Leonard Cohen a go.
When the warm fingerpicking of "Suzanne" wafted over the accelerating motor I immediately felt the sense that I was about to be told something intimate, and personal. As a soft baritone followed with "Suzanne takes you down/ To her place near the river…" I knew that beneath this rich and immersive storytelling was a person attempting to share with me a piece of their soul.
Popular music has a funny relationship with identity and persona. We know that it's an art form where the industry often demands input into branding, identity building and even the writing of music itself. Yet music fans often clutch onto autobiographical insights, like pearls of honesty in an ocean of impersonal cliché. How many times have you heard people at gigs say "This song is about her friend dying, it's so moving…" or "I love this one, it's about his relationship with his dad…" and so on?
I do think that these moments where we detect a raw honesty in songwriting can be incredibly special and meaningful. They can make us feel that an artist is being authentic and genuine, which often plays a huge part in whether we like them or not. I do also think, however, that this mode of appreciating music can make us less appreciative of artists who are playing around with identity in popular music in really interesting and creative ways.
A good example of such an artist is Ariel Pink, who I like to think of as presenting a fractured identity in his music. Listen to the number of different voices in "Kinsky Assassin", a comic track about his real-life break-up, shrouded in lewd sexual jokes and vintage movie references. Or try the song "Menopause Man", a self-masochistic fantasy full of violent and provocative lyrics and gruesome, industrial noises. In each we feel like we're being shown fragments of an ever-changing persona, evasive and intriguing.
Someone who has been a master at this for years is Stephin Merritt of The Magnetic Fields. Having said for years that none of his first 150-odd songs were at all autobiographical (which I'm not sure I buy), Stephin jumps swiftly between genre, voice and gender throughout his music. They are full of evasive similes and metaphors ("Love is like a bottle of gin/But a bottle of gin is not like love") and we are never sure when he or his fellow vocalists are being sincere or not ("I have a mandolin/I play it all night long/it makes me want to kill myself"). Between all of this we sense of a kind of elusive puppet-master at work; witty, playful and tender. The fact that, after years of withholding his own story, Stephin released his 50 Song Memoir, is all the more baffling and fascinating.
And then more recently there's the lady-of-the-moment, SOPHIE. When the video for "Okay to Cry" came out last year, I was stunned as this secretive musician, who had revelled in the most plastic, hyper-real production, had decided to put her face, body and voice literally in the foreground with a heartfelt ballad about seemingly real emotions. But then listening to the new record, with songs like "Ponyboy" and "Faceshopping", this persona surprises us more, jolting in and out of the background and morphing into all kinds of digital facades.
In my own songs, I try to combine moments of very honest, autobiographical songwriting with wildly imagined situations and fantasies. I think it's up to the listener to decide where the truth is, and try to remember that ultimately it's their own identity which plays the biggest part in how they engage with the music. As a listener, I'll keep enjoying the Leonard Cohens of this world who recount real experience so beautifully, and savour the Ariel Pinks who prefer to take a more fragmented approach.
Suburbia is out now. Strange Boy play London's The Finsbury on 10 October.