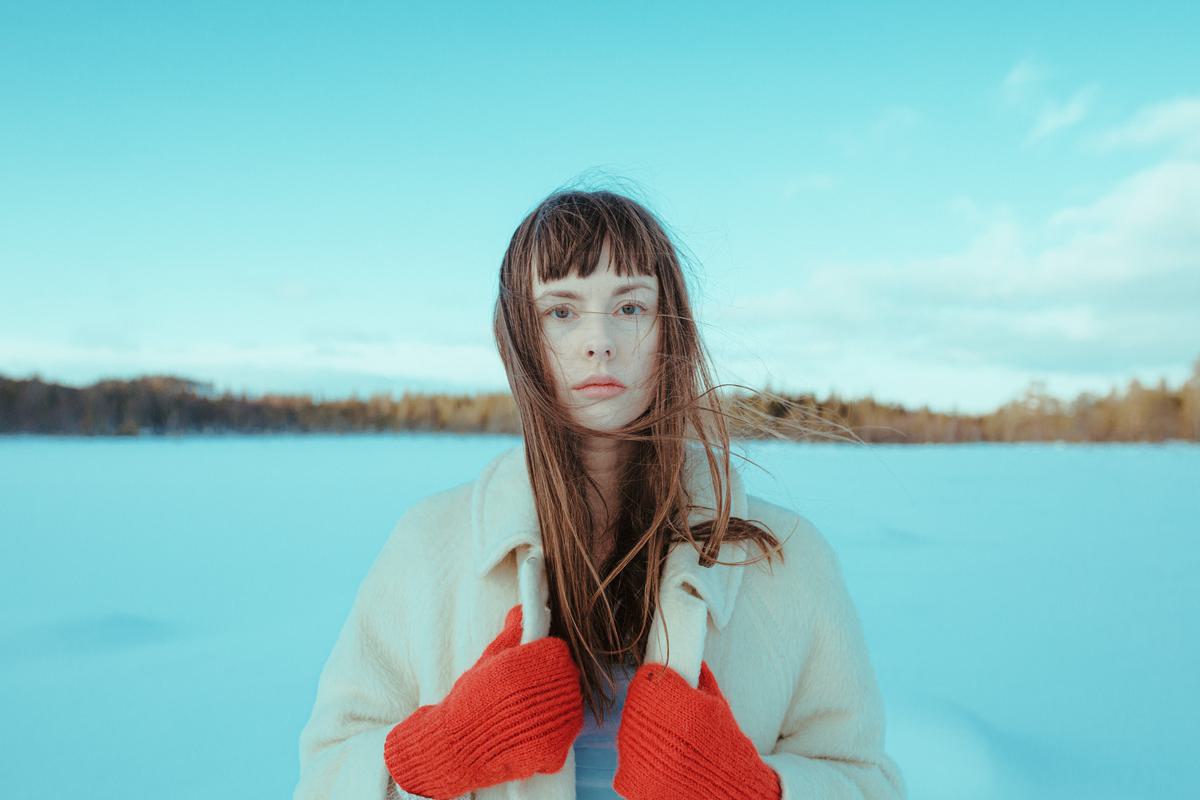 Siv Jakobsen on the beauty and difficulty in creating and allowing space in music
21 August 2020, 14:00
Siv Jakobsen writes about the importance of prioritising space – both structurally and physically – when composing her music.
It was brought up to me a few months ago that a vast, expansive feeling of space (and no, not the outer space kind) has been and remains a major influence and tool in my creative process. My first album The Nordic Mellow was often described as such: vast, expansive and dark. And my new record A Temporary Soothing was created using space as a tool to give the songs, their producer Chris and myself time to breathe – time to allow the songs to grow.
This idea of using space actively in the creation and execution of music is something that has remained subconscious to me until it was brought to my attention. I have never thought much until now about the use of space in my music as a common thread and tool that I use to allow the songs to grow into themselves. So it was a bit of a lightbulb moment for me when I gave it some thought, and understood the impact it has had and still has on my creativity.
When I am writing, I have a specific process I tend to (almost religiously) follow. I get up, spend an excessive amount of time drinking coffee and reading, and then I sit down in my flat to write for a few hours. Always on the couch, always with my phone recording, always with a notebook to write in. Then I take a break, do some yoga or go for a run before I head out to my favourite coffee shop to listen to and digest said recordings. To finish my day, I go home and work on the songs, again on the couch, with my phone recording and a notebook before me.
When I wrote A Temporary Soothing in 2018, this was my 9-5, Monday through Friday schedule. Always weekends off, almost always following the same rigid framework. Whenever I would try powering through and not going for that run and taking those few hours in the coffee shop I would tend to falter, struggle with getting anywhere further with the songs, and feel an immense frustration.
I need that space in the café, however short, to process the writing differently, without the guitar and without the ability to just sit down and try every idea out immediately. It allows me to have a break in a different environment where I can enjoy a perfect brew and listen through all the initial ramblings that eventually end up as songs. Without this part I would lose all those little nuggets of improvised beauty; the one liners that are usually forgotten immediately but that when listened to and remembered are often the foundation of the songs I'm working on. And there is nothing more satisfying than coming home after hours of listening and reflecting to consolidate my thoughts and develop the songs further. Everything is clearer, the songs almost always further along and better than when I started that same morning. With some songs I do this for a week. With others it takes months or even years of coming back to them, within the realms of my relatively rigid creative process, before they're finished.
We recorded A Temporary Soothing over the course of a whole year, with me travelling from Oslo to Devon for a week or two, and then coming back for months at a time to reflect on and digest the recordings. However unintentional, this space between sessions allowed my producer Chris Bond and I the time to develop the songs further, and it allowed me to progressively become more and more bold in the choices made for each track. Although it was frustrating at times to feel as though the album would never be done, it truly shaped the songs for the better.
There are sonic elements on this record that I would have never ever thought I'd want or feel comfortable with, but with so much time to sit with the sonics, both in the studio and at home between sessions, sounds that initially would seem crazy to me in turn became the elements of the recordings I loved the most. Synths, drum machines, distortion, all pallets that I've shied away from and even feared in the past, are now fundamental elements of many of the songs on this record. Space allowed me to free myself of my own rigid framework for where I thought my songs should sit. It was a liberating process, to truly understand that I can in fact do whatever I want with my songs. There are no limits.