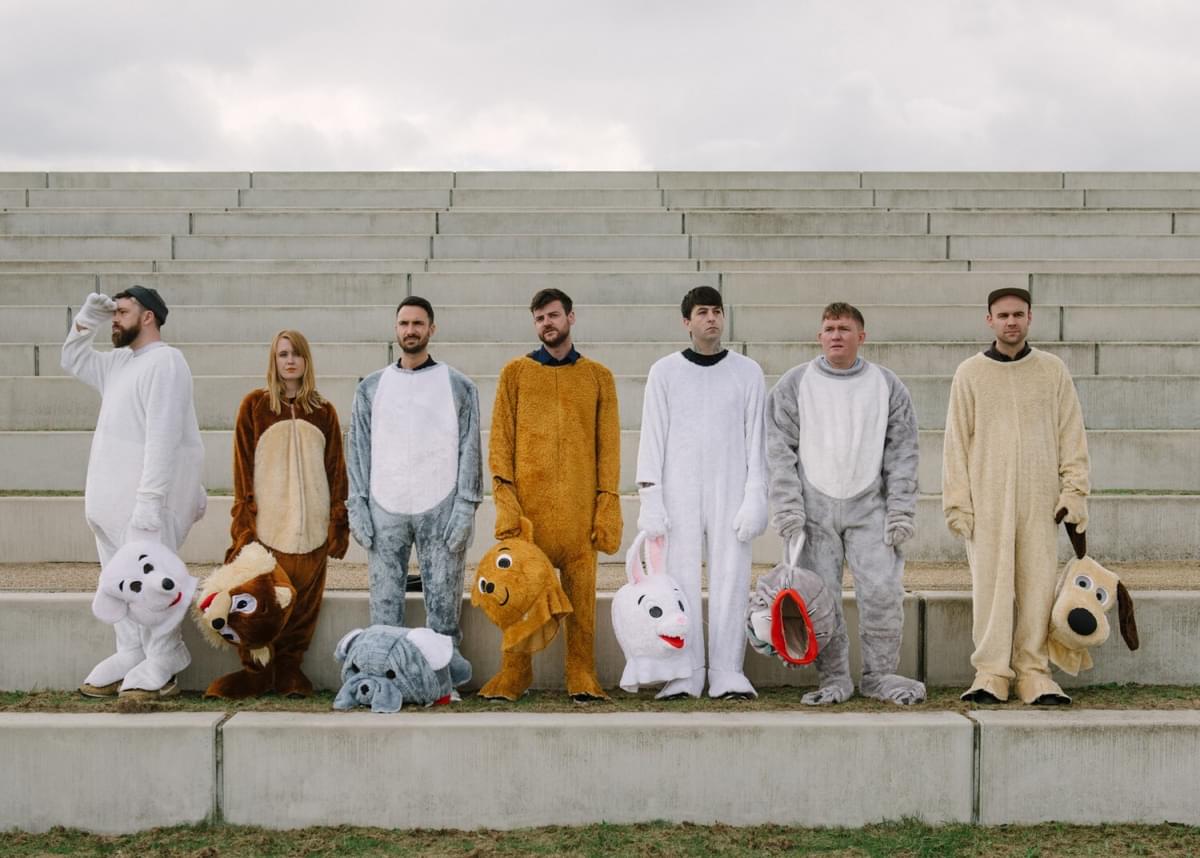 Los Campesinos! talk Pokémon GO and depression
27 April 2017, 14:05
With their UK tour kicking off today, Los Campesinos!'s Gareth David takes some time out to write about being a Level 34 Pokémon GO trainer and how the need to hatch his next egg helped him leave the house.
I began playing Pokémon GO on 24 July 2016, on a weekend trip to my favourite place in the world, Paignton, Devon. A week after finishing the recording of our sixth album Sick Scenes in Portugal, I travelled a little south to stay overnight in a Torbay caravan park. I watched the comeback episode of Robot Wars and had a couple of pints in the on-site bar while watching an Adele tribute act. The singer was at pains to point out that although her performance was a rendition of Adele's notable singles to date, in chronological order, her aim was not to impersonate the world's most popular singer but to present the songs in her own voice. Thankfully their voices were incredibly similar, so none of the versions was particularly challenging.
I'd shunned Pokémon GO for the first 10 days of its UK release. It's hard to remember why I objected to it initially, but the reasons for me taking it up were twofold. Firstly, I'd grown paranoid of people thinking I was playing the game when I was not. Every person I saw walking the pavements with their phone out, I assumed they were catching Pokémon. As someone who has developed a nervous tic of checking my emails every 2-3 minutes, I constantly am looking down at the screen of my iPhone when out and about, exactly like a Pokémon GO player would. So, I downloaded the game as a double bluff to the universe.

Secondly, my friend and LC! drummer Jason was an early adopter. I dismissed it, but quickly became curious and envious and had to download the app to compete with him. My tendency to turn everything into a competition is one of my most loathsome character traits. One of the primary reasons I joined a band is that I would watch friends' bands play, and I would get jealous and think I could be better than them. So here was another opportunity for me to turn something fun into a tiresome contest.

And so that first weekend I strolled high along the South West Coast Path of Goodrington's impressive Saltern Cove, in augmented reality, catching creatures I half-remembered from my time playing Pokémon on the Game Boy during my early senior school years. I returned home to my flat in Bath to discover I live above a PokéStop. That I can access it from my sofa, from my bed, from my toilet seat. A clear sign that I should persevere with the game.
Nine months later I have played daily, near constantly. I'm a Level 34 trainer, having amassed just shy of 5,000,000 (five million) XP, and collecting 231 'Mon (I am just two short of having every possible UK catch, and landed myself the North American regional exclusive (a Tauros) on our recent tour of the continent). Since quitting my full-time music industry job to make the sixth Los Camp! album I have worked sporadically and seasonally, exam invigilating and gardening, as well as managing our band's day-to-day affairs. I continue to avoid regular employment to ensure my availability to do anything the band might be asked to do, through fear that if I take my eyes off it for one moment it could disappear. This leaves a lot of time for thinking and wallowing.


I've long dealt with depression and now is no different. Releasing records, and particularly touring them, is such a high that everything unrelated to that can seem so incredibly low. I'm blessed and fortunate to have experienced what being in a mildly successful indie band has allowed me to, alongside such fantastic friends, my real-life problems are few. But now as I advance through my 30s, with longer gaps between albums and tours, our beloved band more important to us (LC!4LYF) but less a part of our individual identities than it has been for more than a decade, the valleys between those peaks feel steeper and wider than they have for a long time.
And now I reach my clumsy, laughable denouement. But I am very grateful to Pokémon GO for the role it has performed in my life this past while. On days where I have barely been able to leave the house, those stupid fucking creatures have encouraged me to go for a walk. 2km, 5km, 10km, whatever it takes to hatch this next egg. It's segregated an area in my brain that is incredibly simple, where I can look for a temporary distraction from most other things and concern myself solely with Catching Them All. And now, with only two more Pokémon required for the full house (Miltank and Ampharos, thanks for asking) the completion of my goal feels all too close. I guess it's time I got a proper job.
Get the Best Fit take on the week in music direct to your inbox every Friday