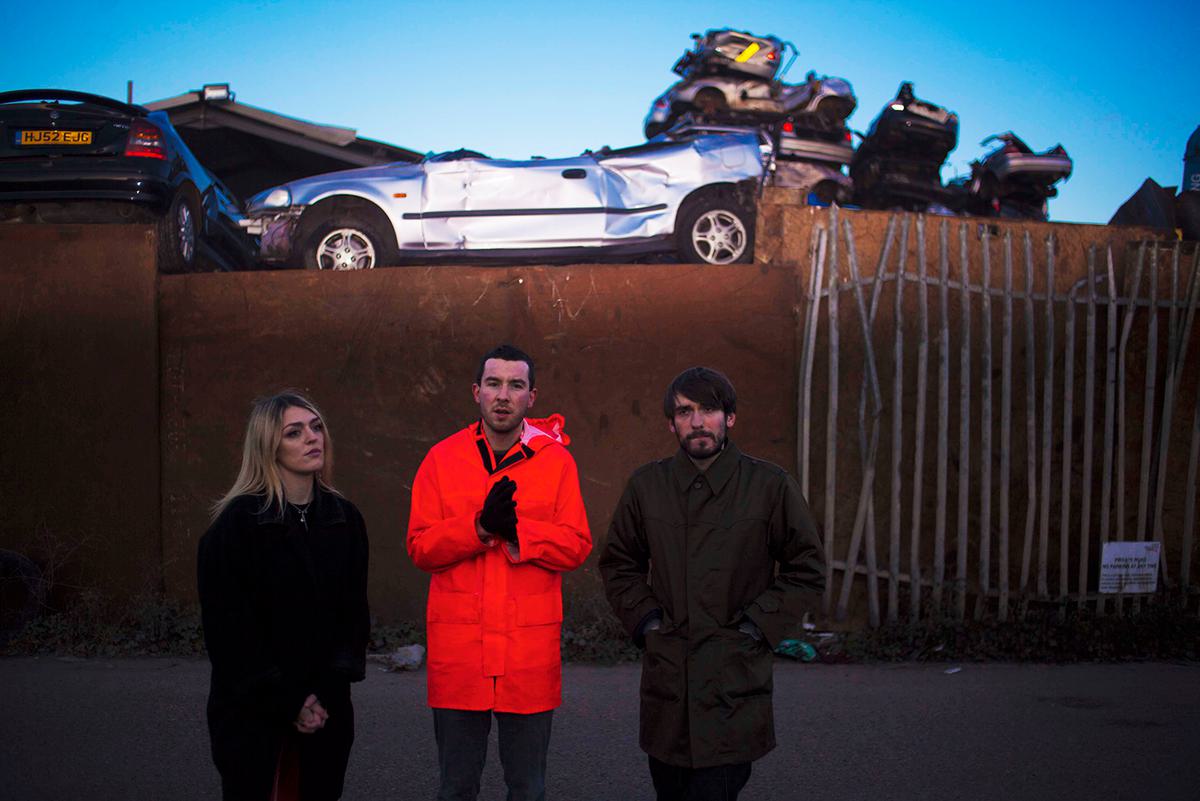 POZI ponder the impact smartphones are having on our mental health
28 April 2019, 15:15
POZI singer/drummer Toby Burroughs talks through his smartphone addiction and offers some thoughts on how it could be curbed for the better.
It's funny how we've slipped unnoticed from where we were around five to 10 years ago. From what was seemingly a healthier level of social media interaction to a place where I'm constantly having to stop myself checking my phone. Social and professional pressures are continuously demanding this from me, but I don't seem to have the strength to ignore the fear of missing out. On the contrary I'm actually missing out on real feelings, memories, and peace of mind.
This will probably soon be labelled a medical condition, perhaps something like mobile panic disorder or M.P.D. for short. Maybe a new part of the brain will start to form that relates to thinking about your phone and perhaps this area could then be numbed with medication. I think it's a very serious problem for a lot of people and one potential solution is the new Nokia 8110 phone. You can get emails and maps etc. but it's bright yellow and looks like a banana and quite ridiculous, which I think would stop people getting their phones out all the time as they'd look a bit silly. If the NHS had the money to provide sufferers with this I think cases of phone-related mental health problems would dramatically fall.
So many consumables are pushed out to us without the creators holding any responsibility for their effects. I think we have to be honest with ourselves about how these products impact us and future generations, and how we should regulate them better. It's not a case of denying free speech. It's more about having an awareness of the way in which things will be consumed and taking responsibility. Things like Grand Theft Auto, for example. Maybe it's a fun idea for the gamer to play out their hollywood fantasies, but realistically you're going to have children playing for so long that they're in a zombie-like state, subconsciously absorbing a world of glorified and normalised violence.
We're starting to acknowledge the importance of our mental wellbeing and the fact that the majority of us have mental health issues in some form. If our society denies the impact of its produce on our minds then we're not getting anywhere. Solving internal problems starts with honesty, and sadly capitalism and the power of money blinds us from these truths. Entire market research companies are designed to pinpoint human weaknesses and exploit them – basically like a machine you've set up to destroy yourself (which seems quite counter productive) but of course it's driven by money.
My phone addiction is also money driven in a different way; I love a bargain and I'm often browsing eBay in search of cheap recording equipment. That's just one of the things that triggers me wanting to jump on my phone. It's finding an excuse to get it out. Will I find a bargain? What's the weather like? I wonder what the QPR manager had to say about our latest defeat?
It's hard to imagine people becoming more addicted to their phones and more oblivious to their surroundings but if nothing is done to avert this then the pattern will continue and the scale of the problem will mushroom. Perhaps strong regulatory measures or maybe cutting networks down to 2g would do the trick. In the meantime we'll probably just continue writing silly songs about such things.
POZI's debut album
PZ1
is out now via Prah Recordings