While Williamson is happy to discuss a range of topics, our conversation always returns to class. It is, after all, a perennial concern for Sleaford Mods; the working-class reality Williamson and bandmate Andrew Fearn inhabit is a constant source of material and they even released a short film called Us and Them: A Film about Class. But despite - or perhaps because of this - Williamson is adamant that "nobody gives a fuck about [class] if you're in it. Working class people aren't proud of it. They don't think twice about it, they have to go to work. They have to struggle." How to best express class conflict is essentially the question that fuels Williamson; is it something to be intellectually analysed or viscerally expressed in all its messy glory?
In his younger days, Williamson showed an instinctual preference for the latter: the band's breakthrough single "Tied Up in Nottz" ends with him screaming "big up the riots". Five years on, his band's success has given him the distance required to reflect on his experiences as well as the experience of those around him. As a result Eton Alive features fewer calls for anarchy and more for understanding.
Eton Alive is Sleaford Mods' fifth studio album and their first since leaving Rough Trade in the autumn. It's not been an easy ride so far ("I was told that it would be cool...that we had it all sorted but we didn't") but Williamson has no qualms about the decision.
Of course, every artist reckons that 'going independent' is the right move for them but Sleaford Mods have less to fear than most. Williamson has led this band from niche concern to festival regulars and he has seen his life change irrevocably in the process. In many ways, his talent has been an ability to carve out a viable space despite the fact Sleaford Mods are neither radio friendly nor traditionally photogenic.
Since their first release as a duo, 2012's Wank, the band have steadily built a sizeable audience, winning many admirers along the way. Perhaps unsurprisingly, the word 'wanker' is thrown around multiple times; the uniquely British epithet conveys much about Williamson's worldview as well as his commitment to speaking the same language he always has. Indeed, this 'no bullshit' approach invades every aspect of Sleaford Mods. From their cover art (moody photos of the duo) to their clothes (standard-issue white polos and blue jeans) their image is thoughtless, a natural extension of the band members' personalities. He's essentially a normal, middle-aged man; only his sensitivity and occasional segues into the art of performance betray the fact that he is a professional musician.
Although their last two records Key Markets and English Tapas charted at numbers 11 and 12 respectively, Williamson is not overly fussed about cracking the top ten. Indeed, he has an uneasy relationship with his success to-date: "We didn't see it coming" says Williamson. "It was overwhelming because I was 43 when it happened. I'm fucking nearly retiring what you doing!" He is however, content with finding fame in middle-age: "If I'd have been any younger I'd have gone off the rails. I mean, I went off the rails anyway so if I'd have been younger fuck it'd have been bad news. At this late stage in life I don't have to worry about it going on forever and ever.
"We always just talked about what was around us, kitchen sink subjects...observations about the people in your environment."
Despite this admission, Williamson displays a real love of his job although he's acutely aware of the responsibility he has to his real employers: the fans. "I don't feel pressure in the sense of what we're creating because we've always done what we wanted but the audience can be fickle and we're at the mercy of the crowd."
To date, the duo's appeal has primarily revolved around Williamson's knack for harnessing the anger he feels towards the injustices taking place around him. The most obvious target for this ire is the Conservative government but Eton Alive is an album that is less nakedly political than its title might have you believe. It's not simply about the damage the Tories have done to Britain's council estates and high streets but also the more universal themes of job and social insecurity. Williamson himself acknowledges that their output has increasingly become detached from the national political debate but he adds the qualification that: "we always just talked about what was around us, kitchen sink subjects...observations about the people in your environment."
While tracks like "Policy Cream" and "Kebab Spider" do cover familiar ground, there's noticeably less talk of job centres and poverty wages. Williamson has a simple explanation for what is undoubtedly a significant departure. "I don't really talk about work anymore but because I still feel a closeness to the memory of employment I don't feel detached from it. I still feel cynical towards those who treat those issues with a complacency."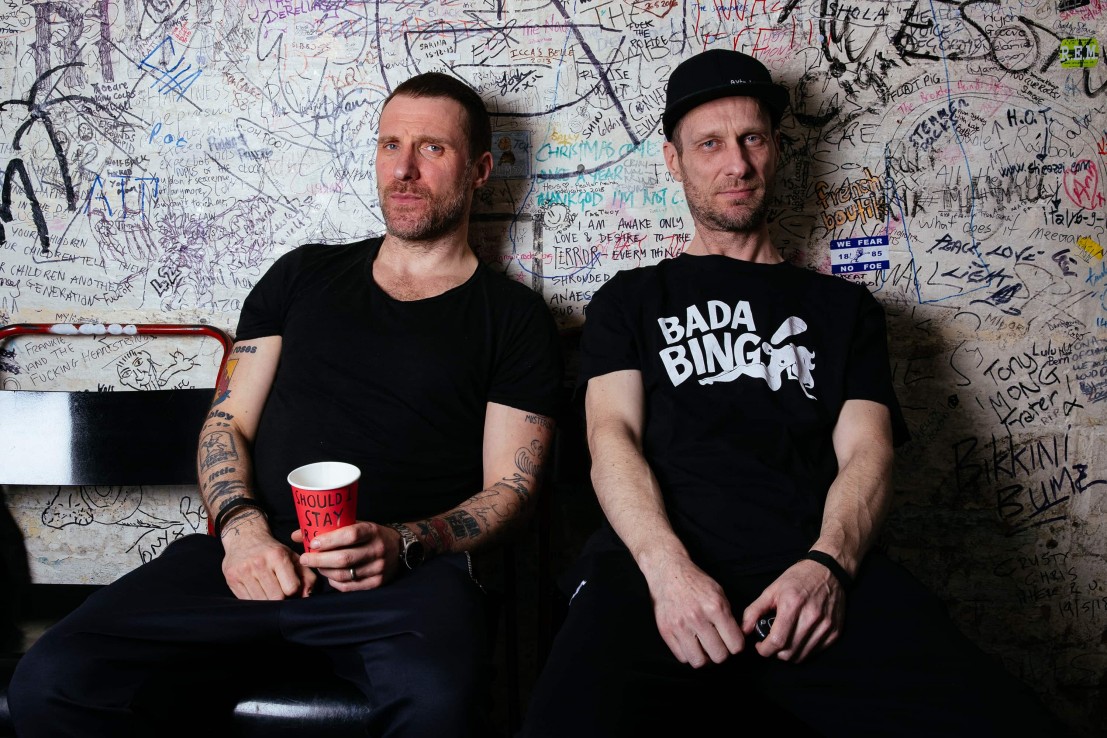 The fundamental problem facing Sleaford Mods is that talk of austerity is no longer as fashionable as it was circa 2014. This, despite the fact the worst impacts of the cuts are only beginning to be felt now. Consequently, Williamson is bullish about his band's relevance: "we're still in a period of austerity, we're a band of our time and that time is still here!" Williamson admits that the album is less political than its title implies but this does not mean that his hopes for the album are any more modest: "I wanted to give across a sense of a country that's got this austerity fatigue...I didn't want it to be a massive departure. I think we're just stunned by it [austerity] and people are becoming bored as well as slightly worried about it."
Sleaford Mods were early adopters of the anti-austerity movement; they spoke of the piss-soaked alleys and hopeless jobseekers long before these issues came to wider attention with the release of Ken Loach's I, Daniel Blake in 2016. Williamson's day job as a benefits adviser meant he was at the frontline of the government cuts and the bitter reality of those years is clearly still with him but post-Brexit, there is a degree to which the conversation has moved on. After all, talk of library closures seems quaint amidst looming food shortages as a result of no-deal.
"I don't believe IDLES. It's all a bit showbiz, it's a bit contrived. I listen to more Drill and hip hop anyway...you can't jack me in with them cos we aint like them."
Williamson however, is unfazed by the prospect of politics leaving his band behind. A more pressing concern is that Sleaford Mods suddenly find themselves in direct competition with a slew of younger artists, "I'm thinking IDLES and all that crew, " he tells me. "Mainly white guitar bands. I just think, no I don't like it because it doesn't feel like it's convincing. I don't believe them [IDLES] It's all a bit showbiz, it's a bit contrived. I listen to more Drill and hip hop anyway, I always have, that's what's fuelled Sleaford Mods. You can't jack me in with them cos we aint like them."
Alongside the Tories and IDLES, Williamson has plenty to say about Brexit. The EU referendum uncovered some interesting fault lines within his politics: "I don't have a lot of sympathy for leave voters, I certainly don't resent them. People's motivations and beliefs in the working classes come out of a lack of education. The majority, in my experience don't know what they're fucking going on about. I think it was a vote of [sticks middle finger up]."
I ask him if that feeling of ill-directed rage is sometimes fostered in his music and his reply is uncomplicated: "I don't see the Leave vote as [a product of] working class alienation...working class people have always been tossed about thrown from one dead end to another and still expected to go out and work for fuck all. I come from a working class landscape and what I resented was that people wouldn't think outside the box. But what can I say without sounding like some wanker who's achieved social mobility."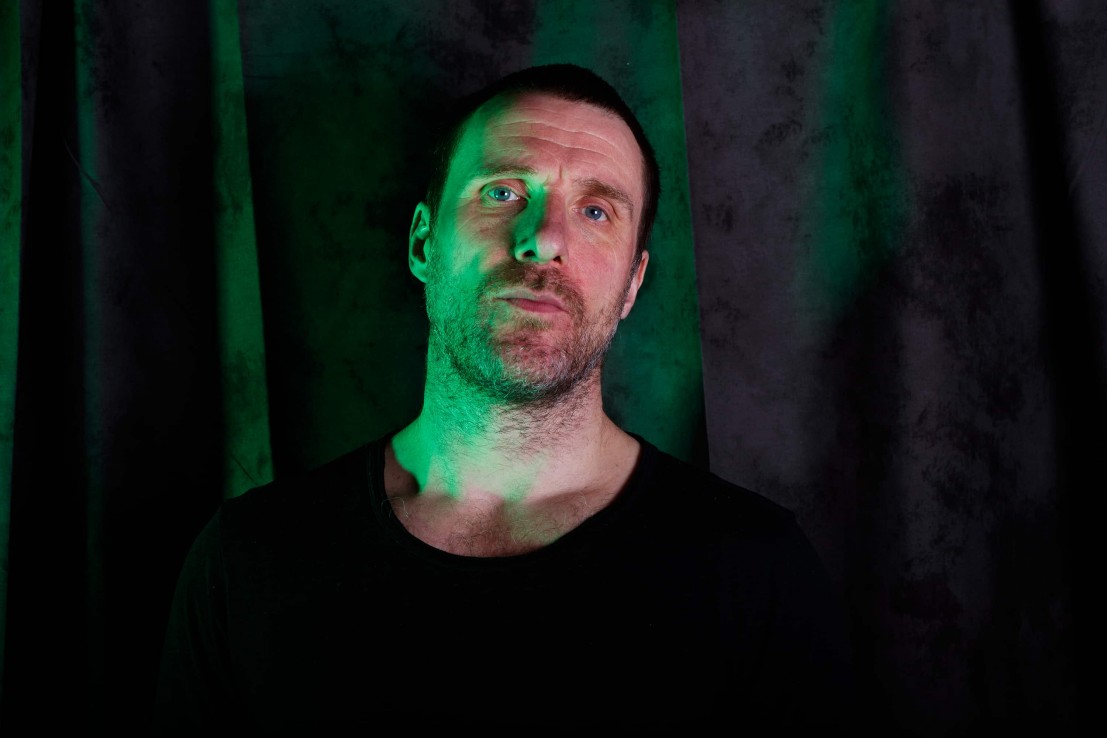 Williamson's self-awareness is striking and he admits that when he talks of working class people, he is no longer describing himself: "I'm slightly cut off because I live in an affluent area but I still have lots of contact with people who don't." Indeed, his increased standard of living and the cultural unease that he feels as a result is central to the record. Still, he is reluctant to admit that he suffers from an overbearing feeling of class guilt: "I did do but I don't anymore...it's a real tough one isn't it?" For the first time, Williamson's voice actually tails off. This conflict is clearly one he wrestled with on the album; it's not a mea culpa but Eton Alive has a less self-righteous tone than its predecessors. For Williamson, it's clearly a case of the more you know, the more you don't. However, he does imply that any changes in his personal situation have probably had a greater impact on his interview technique than on his songwriting: "we didn't think about being working class we didn't think about class struggle we just talked about what was around us. Sometimes you feel pressured into talking about class and current social and political issues which you don't always feel like you're in a position to talk about." Does Williamson resent the characterisation of him as a working class hero? "No, I don't resent it because we played up to it a bit and you do. Every band plays up to whatever image the media gives you."
"It's sketchy being in the game if you comment on social issues, there are always traps. You're never always going to be completely right and I'm a consumer, I'm materialistic..."
The sceptic within me thinks Williamson is protesting too much. Their success means that unlike before, Williamson has something to lose, a significant shift for a band whose appeal lay in their ability to speak for those with nothing. Williamson is comfortable now. He might not be detached from the grim reality of working life but that resentment is felt less acutely that it once did. For one thing he is keen to stress that his politics are compatible with his lifestyle: "It's sketchy being in the game if you comment on social issues, there are always traps. You're never always going to be completely right and I'm a consumer, I'm materialistic....I'm buying more expensive things. My life is more fluid...I don't know if it's a worthy subject to talk about but it was to me because that's my life now...to be honest, I just care about paying the mortgage and that pair of shoes I want online. I'm a consumer."
One might think that Williamson's endorsement of consumerism would have been accompanied by a sunnier disposition. After all, would the improvements in his life have been possible if the system was entirely broken? Of course, this couldn't be further from the truth. "I'm not positive at the minute. If anything comes out that looks like a change from the norm or offers a different message I'm immediately cynical."
Evidently, his ascension to the middle classes has not imbued him with a naive sense of optimism: "I'm always saying we're heading towards a brick wall and there's no stopping it. We'll just keep living through the hell of it as we've always done."
He's still uncompromising in his views but he is loathe to be as blunt as he once was. "You worry about it, you think did I say the right thing there and then after a while you think oh fuck this. So I've tried to get away from it a bit and talk more about energy. But then some of the songs are also from my perspective and from relationships with friends and how I see them."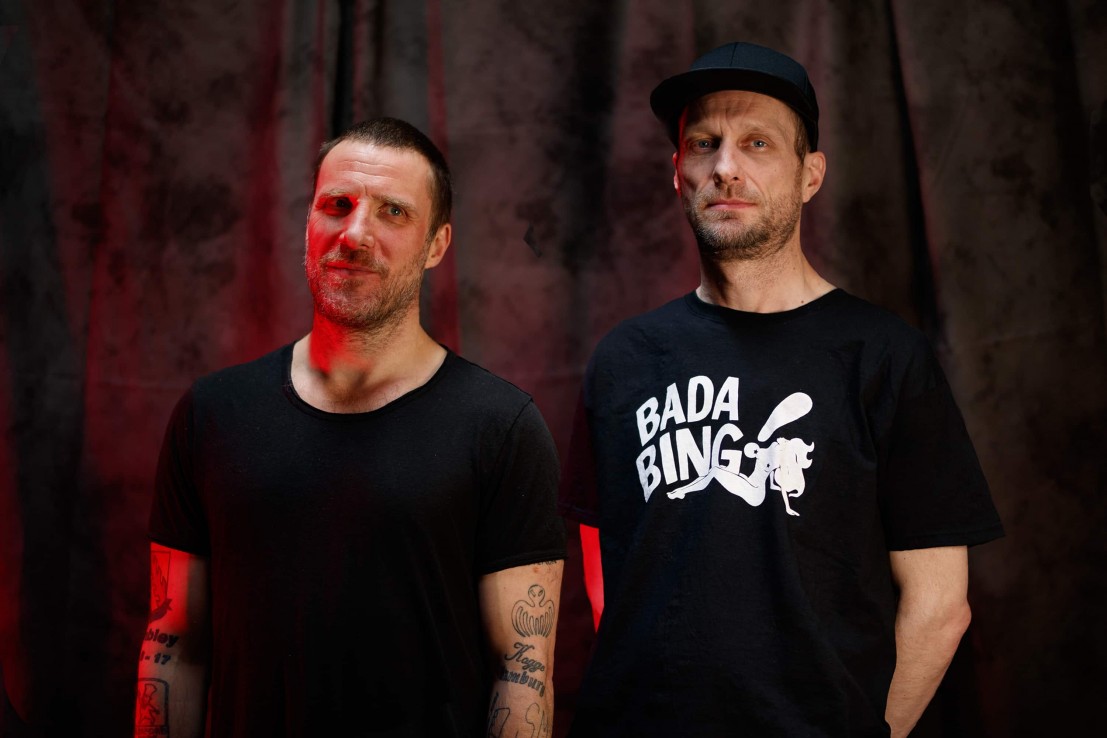 Key to writing more personal music has been Williamson's desire to incorporate new influences: "I've been listening to a lot of drill and stuff but I've also been listening to a lot of '80s soul. Alexandra O' Neill, Chaka Khan, Luther Vandross. I've always had a soft spot for that anyway but last year I clicked with the way the songs were written, the production, the style of vocals. Not necessarily hitting the notes but that sparked the idea of approaching more songy type stuff." Some might say, this accommodation is long overdue; Sleaford Mods are frequently dismissed as ranters. Consequently, the plaintive vocals found on 'Firewall' and 'When You Come Up To Me' serve as a demonstration of the band's versatility, a riposte to those who perceive the band to be two-dimensional.
At this point, Williamson is understandably envious of other bands who don't have to deal with a largely unsympathetic media. "Jealousy comes into it in a way because if another band's getting more articles than you it does wind you up," he says. Still, he is adamant that he wouldn't trade his career for anyone's: "I think I've managed to create an identity that I'm happy with. I think it's [Sleaford Mods] still got its feet on the ground, it's good street music. I think it's overall package is one you can trust in. I don't think it's gone up its own arse. We haven't turned into wankers. We're not releasing weak material and that's good enough for me."
"I don't know anyone who I admire who's got an intact reputation. But everyone I do admire has got a whole reputation."
Williamson has maintained a healthy degree of perspective but this also reflects the extent to which he is less personally invested in Sleaford Mods than he has ever been. "I've started writing short stories. I've started doing some acting and I find getting yourself into a character really rewarding. I'm aware that it [the band's] five years older and I'm just trying to put my fingers out to see if there's anything I can grab onto where I can inject more of that need to communicate what I think life is. I'd like to reach a new audience by doing something different but where that'll go who knows?"
He sounds genuinely excited but amongst the boundless possibilities there is one abiding constant. "I don't want to turn into a wanker but I know that there's a possibility that I will. But I don't know anyone who I admire who's got an intact reputation. But everyone I do admire has got a whole reputation. It's a tough one it really is."
While our conversation ends on a reticent note, there's a steely determination behind Williamson's eyes, the same steel that has propped up Sleaford Mods since day one. Jason Williamson is growing old gracefully. Clinging tightly to the energy and ethos that he's always embodied while adapting to a new political moment in which Williamson's place isn't as clearly defined as it once was. Still, modern Britain does not lack for charlatans, narcissists and people willing to appropriate the working-class voice; there will always be wankers, and whether he's singing, acting or writing Jason Williamson will always be willing to call them out.
Eton Alive is released today via Extreme Eating Records. Sleaford Mods play End of the Road Festival at the end of August.