""I think it should worry us but it doesn't." explains guitarist and lead singer Stefan Babcock about the band's growing success. "I think during the last two records we saw success because we did exactly what we wanted. We made the records that we wanted to make and people responded well. So, going into this one we had the same mentality. We're certainly not confident in ourselves, but we're confident in knowing what kind of band we're good at being. Does that make sense?"
Sitting at a circular table near the back of an upmarket café in South Kensington, we're joined by the rest of PUP on the morning of their sold-out show in London for their first interview after the release of Morbid Stuff.
"I think one of the blessings is that as a band we're pretty guileless," adds drummer Zack Mykula. "If we wanted to do something contrived, I don't think we could."
Despite having three albums to their name (2013's PUP and 2016's The Dream Is Over precede Morbid Stuff) and an almost sold-out tour this year of the UK and Europe, the whole band remain modest about their journey. Having been on the scene for almost ten years and in that time crafting a hole for themselves to dig deep into, they've found a genre all of its own, nestled somewhere between the emotionally splintering and jagged melodies of Built To Spill and the anthemic power-pop of bands like The Menzingers.
Consistency is a dying art in a growingly competitive crowd of musicians, but on third album Morbid Stuff Pup have found a sound even more defined than on their Polaris Prize-nominated second album, The Dream Is Over.
"The reception seems good," says Babcock. "I mean, it's hard to tell because people only tag you on Twitter if they write nice things, not if they write shit things."
"You got to go to Youtube or Reddit for that. You know, if you're feeling your ego getting too inflated," responds Mykula with a smile as the other bandmembers nod in agreement.
"I think it's important to read what other people think but also take that with a grain of salt," adds lead guitarist Steve Sladkowski. The band utilise social media to their advantage, even recruiting fans to help promote their second single, "Free At Last". They did so by posting the song's chords and lyrics online before releasing the track, and urged fans to send in their interpretations. These were then gathered into a compilation for the single's music video.
PUP are humbled by the support but Babcock says it's the comradery within the band that gives them the motivation to create these songs. "I never really pay too much attention to the internet, but the greatest moment for me was finishing this record and just feeling like this was the best thing we've ever done, then talking to these guys and everyone feeling the same way. As soon as we were on the same page about that it already felt like a success for me. You can't really control if people like it or not."
Babcock and the rest of the band piled into a studio for little more than two weeks to record their second album. When I spoke to him in 2018, while the band were wrapping up touring that album, Babcock told me they had everything written for their next record and were going to head to the studio soon after.
"More or less," elaborates Sladkowski. "We went right back into the jam space. I think we took a week to get over the jetlag and then started working. But that's the way we have always been. We don't take a ton of time off."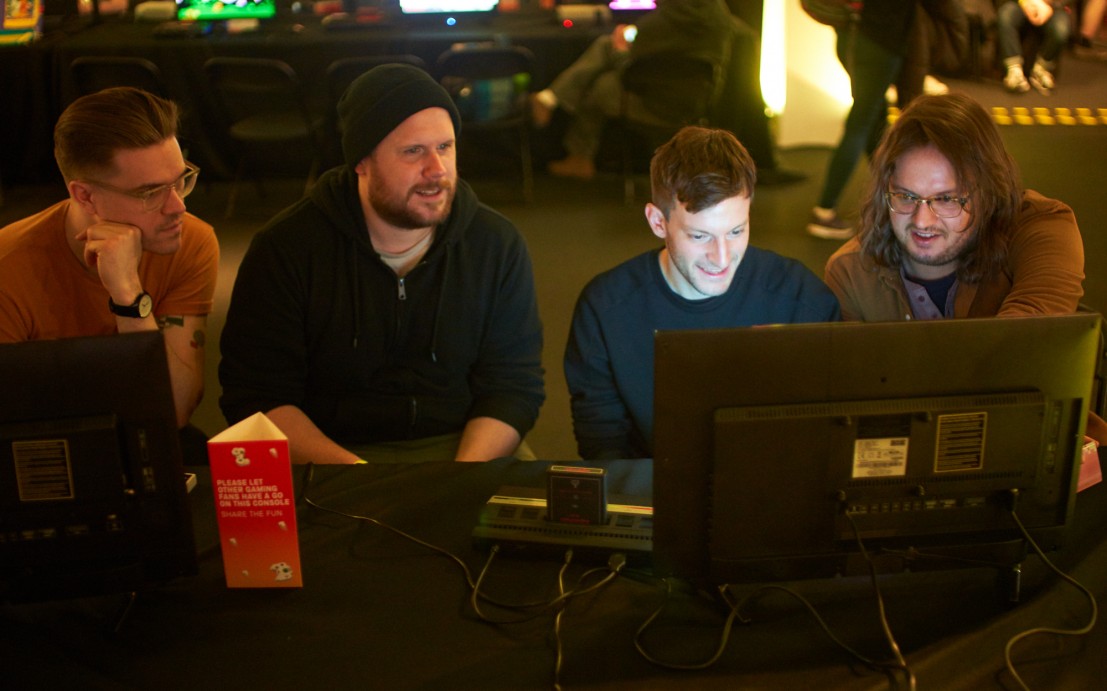 By the end of May last year the album was recorded, leaving bassist Nestor Chumak to enjoy his honeymoon and the rest of the band to enjoy a bit of downtime before starting festival season and heading out on tour with Frank Turner. But what made this album process slightly different to their last was their decision to release the record on their own record label, Little Dipper.
"We've always stuck to our guns whether it's the music we're making or the way we're running our business," says Babcock in contextualising their decision to establish Little Dipper. "We just kind of wanted to keep that going. We've grown up as DIY kids and building up different bands. That means booking your own shows and doing everything ourselves. Now we're at a level where that thing isn't really possible. Little Dipper was our way of holding onto a little piece of that world and making sure that we stay in control of all the creative decisions."
PUP's perpetual quest for keeping everything as DIY as possible has kept them in charge of all creative decisions. But then why start a label? In the band's first zine, which they released in the run-up to Morbid Stuff, the group included an article about their uneasiness over a song on their second album called "Can't Win".
"That song goes beyond just the music," says Mykula.
"That feels like one of the few examples where making a creative concession kind of blew up in our face," adds Sladkowski. "Exactly," responds Mykula. "We tried it. We don't need to do it anymore."
Partially inspired by a Built To Spill song with a similar name, Little Dipper was birthed before Morbid Stuff was even written. "The original intention was for that to just be our Canadian label," continues Babcock. "Then Rise [Records] and BMG got on board with it for the rest of the world. It's just been so amazing to see all of these other labels kind of trust us to do our own thing. We're so lucky because it doesn't happen to most bands."
An album laced with jagged guitar stabs, fluctuating time signatures, and powerful dynamics, Morbid Stuff is the product of PUP gathering all the knowledge they've gained and experience they've earned through the past two albums to create what is one of the best punk rock albums of the decade. Part of PUP's appeal is their ability to bring together the chaotic sounds of punk rock with cutting storytelling.
"I don't think you need to write on a subject that you feel is universal," states Babcock. "I mean, one of the most popular songs we've ever written is called, 'If This Tour Doesn't Kill You, I Will.'" Sure, the band assumed this song would connect with other touring groups, but they never expected it to connect with a larger audience in such a way. "I don't think we ever think about what's going to really connect. I think if we're honest about what we deal with on a daily basis, we hope that we can express it in a way that they can apply to their own life."
"We're not doing it to wallow in our own self-pity, we're doing to get to a different headspace" – Babcock
Honesty is a very relevant theme within all of PUP's records but the way this is delivered in Morbid Stuff reflects a group of musicians who are able to express themselves more maturely and constructively. Lyrically, the album latches itself to the title, delving into the twisted and sadistic corners of Babcock's mind using hyperbolic exaggeration to find humour in the sadness. Lyrics such as, "I'm wakin' up again, knowing nothing really matters at all / Just 'cause you're sad again, it doesn't make you special" on "Free At Last", and: "Just like the kids I've been navigating my way / Through the mind-numbing reality of a godless existence" on lead single "Kids" help set a tone for the rest of the album.
Both Babcock and Mykula have spoken candidly about their battles with depression and the outlet music provides in better understanding what plagues them. "I think a part of that is using songwriting to work through all of it," states Babcock, leaning in across the table. "We want the hopefulness to come across in a sense that this really is a tool to make a positive change for us. I think that's where the hopefulness comes from. We're not doing it to wallow in our own self-pity, we're doing to get to a different headspace."
In "See You At Your Funeral", Babcock stretches his creative fatalism to its peak, writing lyrics such as, "I hope the world explodes / I hope that we all die / We can watch the highlights in hell / I hope they're televised." Despite this seemingly dire outlook on life, Babcock is self-aware and both he and the band share the view that if they can exaggerate life's hardships to better appreciate its blessings, other people can too.
"I think there's something to be said for there being hope in unity," says Mykula. "In any community, but in this case in a mental health community. It's in the same way when one of us is hurting. I remember when Robin Williams committed suicide and the entire mental health community kind of felt that and I think an important part of that community is that everybody bands together and feels together."
Mykula is softly spoken and careful with his choice of words. Having dealt with mental health issues for a long time, his respect for appropriate rhetoric is very present. "Hopefully, this record is pushing things in the opposite direction where we feel together but we feel better," he says.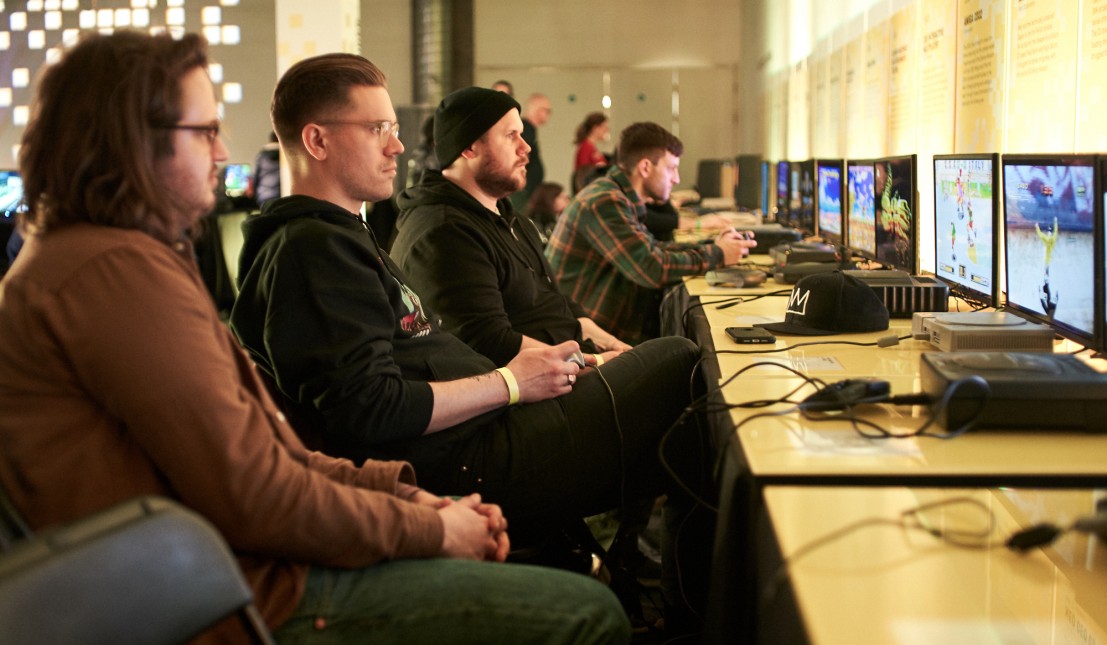 While advocating for a community that has found so much solace in songwriting and creating, it can sometimes be a struggle to find the line in the sand. Self-deprecation and humour are coping mechanisms but how does Babcock make sure he never oversteps that line, mocking the demon he is battling himself? "That is something that I struggle with a lot. I'm sure the other guys do too. We all represent that same kind of ethos and struggle. It is tough and I think one of the ways that we've gotten around it is with self-deprecation and humour.
"There's a song on the record called 'Full Blown Meltdown' where lyrically it's pretty much just laying it out for anyone who listens to our band," he says.
The heaviest song on the record, "Full Blown Meltdown" is two-and-a-half minutes of sludgy punk rock that borrows straight out of the hardcore handbook while Babcock vents frustration with an industry built on abusing the mental health of musicians, holding himself just as accountable as everyone else. "And make no mistake I know exactly what I'm doing / I'm just surprised the world isn't sick of grown men whining like children".
Babcock explains: "It's to say, 'Listen, we know what's going on and we know what we're doing here. We know we're making money off of being a piece of shit.'"
There's a fire in PUP's collective belly. Stuck between a rock and a hard place, they are forced to navigate an industry that allows them to express their struggles but then requires they are compensated for how popular their art is. "I feel like that kind of honesty is important, being candid that it is a struggle for us to wrap our heads around the fact that our success is also tied in with our battles."
For Mykula, he isn't as worried about the commodification of opening up. "I'm honestly grateful that we're at a point now where people – in our case men – feel comfortable enough to talk about this stuff publicly."
"If anything," interjects Sladkowski, "we can communicate that to others. We can show we've kind of found a way in which we don't have to struggle alone and if people are gleaning anything from that it's that they don't have to either."
"We're lucky enough to get help from people on tour, so why not bring charities out to show fans that there are people in their community doing things that are really great" – Sladkowski
With so many artists tackling mental health issues in such a direct manner, music is becoming a safer space for those suffering, just as Mykula tells me. However, this is a careful balancing act. Fans find solace in lyrical content that connects with them and they sometimes share their own hardships back with the artist. But when you're barely able to manage your own troubles, artists can sometimes find the weight of all this too much to carry.
"Y'know, that's something that Chris Gethard [American actor/comedian/writer] has talked about a lot. I'm referring to him because I can't really say it better," explains Babcock. "In one of his acts, he said, in a much funnier way than I'm about to say it, that he's not a professional and he's not trained to help people because he can barely help himself. It's really weird for him that people seem to think he can solve their problems or is the expert. He'll feel honoured that people can open up about that to him but he's not really the person to help."
Babcock feels that Gethard's explanation perfectly sums up his feelings as well. "I feel like if our music is helping people open up about their shit, that's a great first step. The next step is finding the right support systems or your friends and family and not us," he laughs.
"Sure, you can check in on people," adds Mykula. "I've seen people online struggling and I want to reach out but I know that's not appropriate. We're not qualified. As much as I feel like I might have the right thing to say sometimes, I don't know that for sure and I don't want to cause more harm than good." Babcock jokes with a smile: "We're adult children."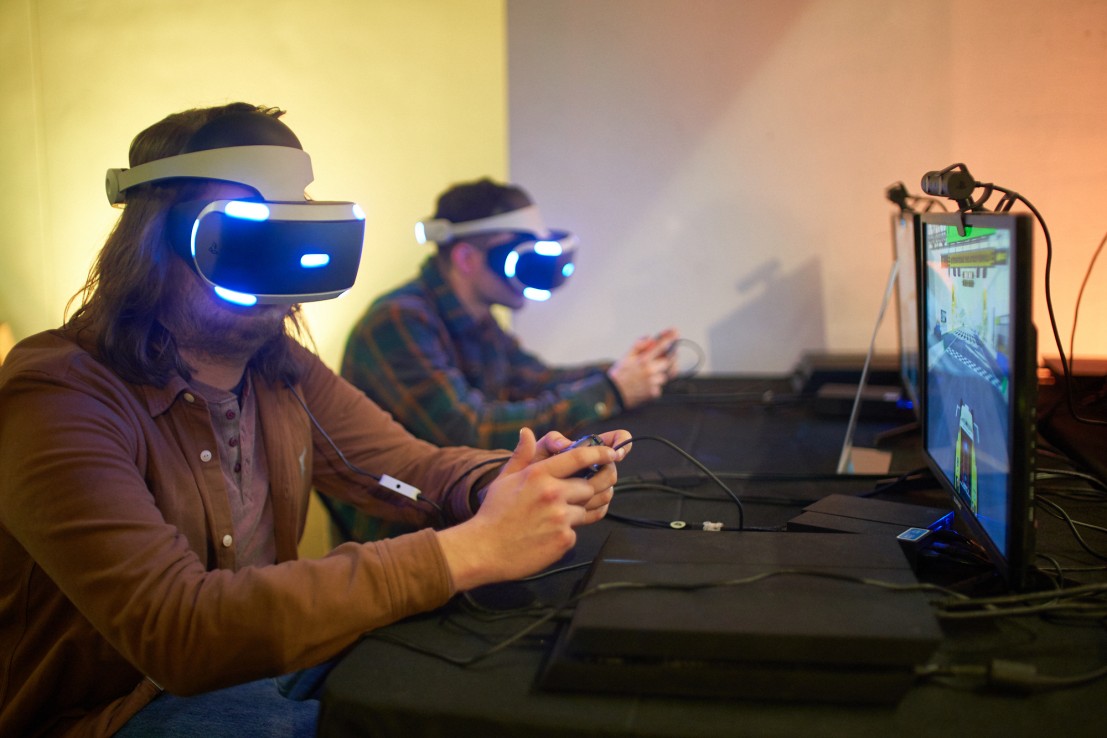 Despite their stereotypically warm and welcoming Canadian characters, PUP are still a punk band and their shows are volatile and famously intense.
"I think both sides of the coin are true for us," says Babcock. "We're still a party band. Coming to a PUP show is about having a good time and getting some relief from the bullshit. The other side of the coin is that I think the first record and the second record dealt with a lot of similar issues – I just think we're better at saying what we want to say both musically and lyrically. We are the same band as the first record, we're just better at doing that."
Six years on from their first album and after ten years of making music together, PUP have never strayed too far from their homebrand of energetic pop-punk."As much as the creative approach hasn't wavered and been refined, it's always been about the four of us in a jam space writing songs," explains Sladkowski. "I certainly can't consume the way I could back then but I think that's okay too," he smirks. "Bruv, I'm on my third coffee," responds Babcock in his best south London accent.
PUP have stuck to their winning formula again with Morbid Stuff, even recruiting the same sound engineer (Dave Schiffman) as their past two albums. But what PUP are doing with their not-so-DIY-sized platform is setting a new standard for touring bands by partnering with local charities on each leg. "As much as the show is a really positive way to affect people, it just felt like we could do more," explains Sladkowski.
"I think the music industry has exploited musicians for fucking decades and it's time that they gave back" – Babcock
"We're not the only band that does stuff like this," he adds. "But we're in a position now where we're lucky enough to get help from people on tour so why not bring charities out to show fans that there are people in their community doing things that are really great."
PUP also donate a part of all their presales to The Trevor Project, an American non-profit that helps with suicide prevention for LGBTQ+ youth. "Steve sent like 20 emails," jumps in Babcock. "And that's it," he dusts his hands. "You've helped."
As we delve more into how bands and fans can give back to each other, Babcock tells me about a label that PUP was once a part of called Royal Mountain Records, which is investing in the health of musicians. "They're a very small label so they don't have heaps of time of resources but they've decided every artist who signs is going to get fifteen hundred bucks unrecoupable money to spend on therapy. That doesn't go very far but that is a huge investment for a label to say every one of their bands is going to get this money for free."
There's a misconception in the realms of music that pain creates art. So for a label to be taking a stand and making sure all of their artists are being taken care of both mentally and financially is setting a new standard which PUP are simultaneously helping establish. "It's bullshit," exclaims Sladkowski on the subject of pain creating art. "Frankly, it has excused a lot of behaviour in glorifying that statement."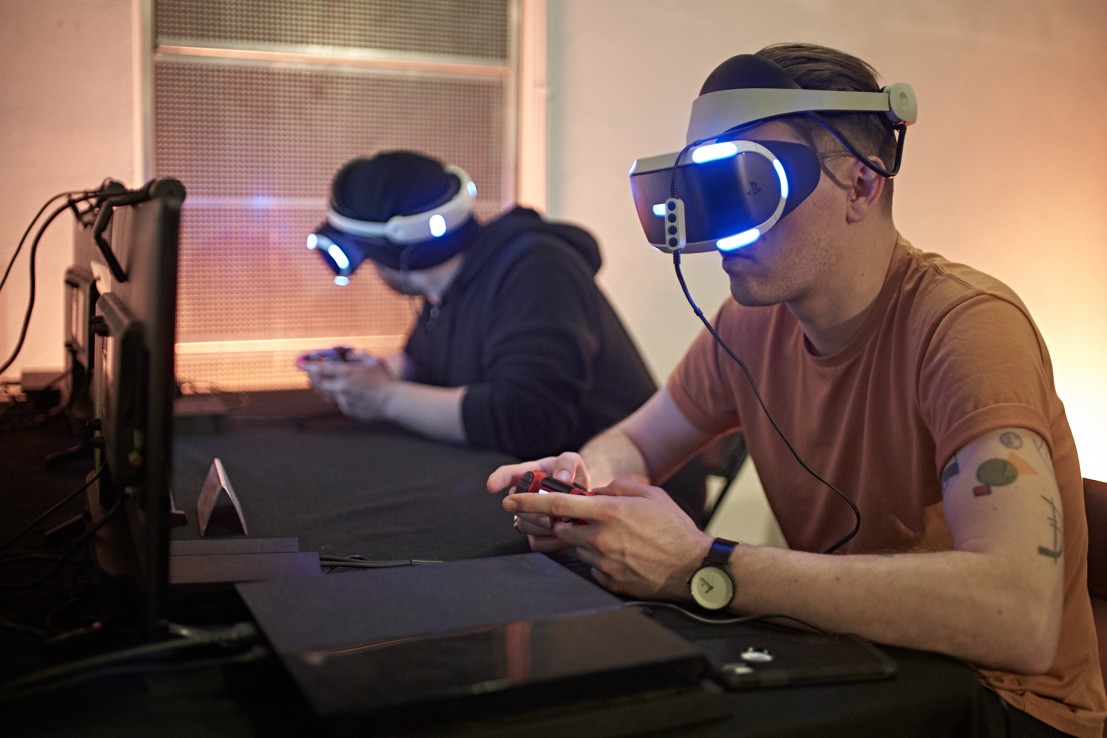 While the whole band share the sentiment that the music industry is set on glorifying depression, Babcock believes focussing on these issues is a human problem as much as an industry problem. "The other part of that is that musicians and artists are not of a special class of people. I think that it's every walk of life that is affected by it. Y'know, I bet that if you took a poll of bankers, a bunch of them would be fucking depressed as shit."
"A dental hygienist is not going to express their depression through cleaning someone's teeth," jokes Mykula. Babcock has his last say on the topic: "I think the music industry has exploited musicians for fucking decades and it's time that they gave back."
As a band so focused on providing a safe space for their fans as well as other musicians, and following on from infamous The Dream Is Over single, "If This Tour Doesn't Kill You, I Will", Pup mainly support each other with timely silence. "At this point," pipes in Chumak after sitting quietly for the interview. "We know each other well enough that we know when to talk and when not to talk."
While we leave the café, Babcock tells me he's found himself a lake house with his girlfriend, meaning he's now a three-a-half-hour drive from the rest of the band in Toronto. As PUP accustom themselves to bigger venues, more spacious tour vans, and longer commutes for band practice, it would seem as though the inspiration of close proximity that inspired their comradery might fade. However, having committed to an extensive world tour for pretty much the rest of this year, we can be sure it's going to take a little more than growing up to keep this group of friends apart for long.
PUP's Morbid Stuff is out now via Rise Records and Little Dipper