"Still stuck in the dark ages with internet over here," the Methyl Ethel frontman says via video call from Perth. Fittingly, a jarring connection nods to the return of raw bedroom production for Webb's third record, Triage.
The Australian art rock quartet was originally a one-man band hunkered in solitude. Webb had been crafting his work in bedrooms and various friends' studios, making music in confined spaces with a few tape machines.
"I think it's a workflow thing but I'm kind of shy sometimes, and doing things in secret till I'm ready to show people means that I know I'm at my best if I know nobody can hear what I'm working on," Webb says. It's a primary reason for him reverting to an isolated creative process for the new record.
Triage follows 2015's Oh Inhuman Spectacle and 2017's Everything Is Forgotten. For Webb, it seems he has used a purposeful creative movement that's come back full circle, as though he's truly concluded a constantly moving narrative. "All three of [the records] were just honing in on something like a workflow, no gaps between them, and I was writing all through," he says. "The way it all ties together is that I began writing from using personal experiences – to feel like a springboard to write."
That creative evolution can be heard throughout the albums though Triage is – outwardly – a body of work that sits more independent of the others. It's sometimes difficult to know how to grow from our first methods of creation whilst never forgetting the rawest form through which that first record was made. In Webb's case, that was solitude.
It meant severing relationships that for him at the time were damaging. Music became something of a therapy for personal issues. Coping mechanisms are necessary comforts for all humans in all forms, and creation is certainly one of the healthier tools.
"That's exactly how I've used music for so long – as a coping mechanism," Webb says. "It's something that I want to get away from as it's getting a little bit too repetitive. Coming away from doing that is good to employ more of the brain and less of the heart."
Webb has an obsession with musical theory, which plays out in tracks like "Real Tight". The listener can be too tied up in the song's intricacies to not realise there's no chorus. Where does that fit with heart vs head?
"Yeah, see that's the thing. It definitely was just one of those classic stream of conscious, sort of like, pouring out human songs about people. So much of what I write about is people and the actual relationships you have with everybody and it doesn't matter what that is. I think less of that and more of bigger ideas [which] is what I would hope to move towards in the future."
Allowing for this organic process of creation is often the most impressionable method when we look for authenticity. If it feels natural for Webb to leap forward in developing his songwriting, it can surely only be welcomed.
The artist's songwriting is a skill that's nurtured as opposed to on condition of his nature. "It's always the music that I'll be writing first as it's usually the most fun," he says. "It's something that can be the most fruitful – this time I did try and have a song finished off as soon as I can." This fast-track method shouldn't be confused with a lack of the emotional translation from which Webb's creative processes began on Oh Inhuman Spectacle. "It's always gonna have emotion there but I just want to try to do things a little differently, perhaps."
"I'm totally open to looking more broadly at what I write about. The idea of a song having a feeling instead of saying this song is about x."
Methyl Ethel's Australian-rooted sound has been sculpted from an amalgamation of human relationships that Webb built up throughout his career. He introduced longtime friend Thom Stewart on bass and sound engineer Christ Wright on drums (the band is also joined by Hamish Rahn on keys) to perfect tracks and showcase suitably expressive live shows.
After Methyl Ethyl's first album, Webb decided to bring himself back into a more open creative process out of his usual comfort zone to an external studio and creator. "I found working with James Ford [producer – Arctic Monkeys, Florence + the Machine] that I learnt a lot when I went into working with him on Everything Is Forgotten. He gave me the confidence to do it myself again."
Webb explains that it inspired him to fulfil an independent creative process once more for Triage. "The songs were all right there, in a more rough form. This time I thought I can probably do it all on my own," he says. The musician was correct. Triage is the result of a fruitful, solitary time reminiscent of the first album's rawness but enhanced by a development in detailed production.
He mentions the importance, culturally, of growing up as part of the Perth music scene. Everyone supports and champions each other to push their own musical boundaries. "There's sort of a mystery of how these circles of music-making friends exist but then I definitely feel like in Perth we have a tight knit music scene – be it for a short amount of time or as these sort of summer love of bands working together and playing together," he says.
That comes naturally in Australia. There's a culture of general friendliness, one that's evident in Webb's demeanour. With success comes the chance to give back.
"It's funny it's like I'm....I feel really lucky to financially be able to support myself and concentrate all my efforts into making music," Webb says. "I just want to open that up to my friends and bandmates who also have their own projects and now use the studio space I have to help benefit them. What's changed is that I've just grown in confidence but at the same time there's so much still to learn. The core of good songwriting is to keep learning as much as I possibly can."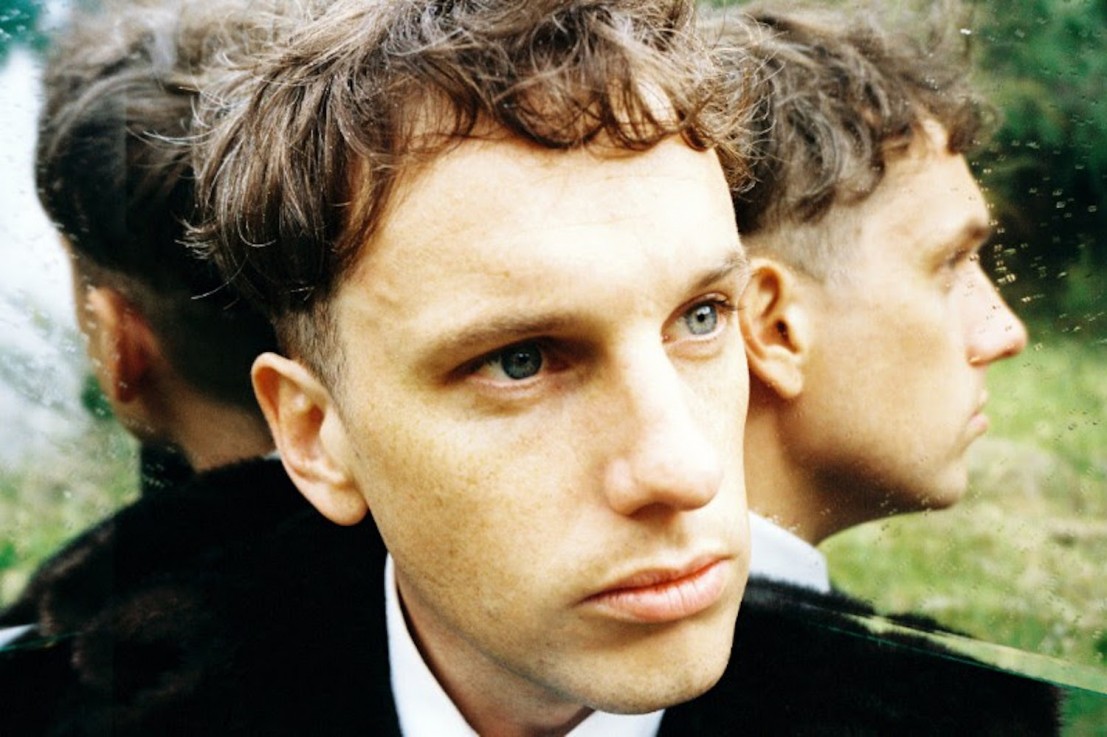 While Webb is an artist who enjoys loneliness and writing in solitude, his overall nature comes across as warm. He appears to be affected by his friendships and working relationships as part of his musical development.
"Working with Marta Salogni [Bjork, Kelela] was a dream. She's someone I would absolutely look forward to working with again in that same capacity," he says of the renowned Italian engineer and mixer that he worked with in London for Triage. "In such close quarters you have to fastback a friendship and in this case it went really well. It's like most things I do, it's just a gamble all the time and it's nice when the gambles pay off." It certainly did – you can hear it in the vibrancy of the record's colourful guitar lines and glorious swells of dynamics.
The music industry is paved with musical connections that are sometimes built and then forgotten about. Webb presses on this irony: "Sometimes the business can get in the way and we're trying to make these abstract thing connect with other people and it's funny how the whole point of it is to connect with people or make people feel something and sometimes you can't even do that yourself when you're making it because there's a disconnect there."
The metaphysical is something that Methyl Ethel portray in their sound between the hypnotism of tracks such as "Ubu" (from Everything Is Forgotten) and other songs that examine people and these relationships. "When I'm working with someone it's important to not let the work obscure that we are just humans in a room and everyone has their own lives, goals and dreams," Webb adds.
Webb's previous confessions about his habits of obscuring personal experiences by abstraction are evident in his songwriting. "I think the personal experience of incidence or event is what starts or triggers the emotion. And the emotion is what I'm trying to capture with the song and get across. It's not supposed to be biographical but there's a narrative element that helps the song have a flow. This is all just sort of lyrically which I think is the most challenging part especially if you care about what you're writing about."
These personal narratives are what make artists so personal, Webb explains, and are usually the most useful emotional channels for portraying creativity. "So it's sort of more like the trigger that helps to build an emotional landscape that's then easily translated if it's sort of abstracted."
Is expressing these emotions in our narratives used as a means of release, or is it a particular creative decision for musicians? "I think it's a bit of both. I certainly find it's quite transparent if things are coming from an honest place. If I'm listening to artists or songwriters that I like, a lot of the time there's a pureness or honesty that's so easy to see.
"When I really felt like I'd broken through with my songwriting, [it] was when I started being more personal and less sort of outwards. But then it also helps to steer the direction of it, or at least did with these three records. I'm totally open to looking more broadly at what I write about. The idea of a song having a feeling instead of saying this song is about x." This development is an exciting prospect that Webb speaks frankly about. There's a sense of openness that there's always more to learn despite what one already knows and executes so effectively.
"There's sort of like an angst or paranoia that hangs over them. I do think I poured so much time and effort into that first record and I think a lot of it was that I was making it for myself to listen to."
Some of Triage's identity came from a place that Webb never really expected: in the hands of an English rock band. "I just listened to The Cure a load last year – in a way, as a band, they're like a dirty word. Nobody wants to say they're fans of The Cure. I hadn't listened to any of their records before and all of a sudden here I was saying to everyone, 'Oh my god, have you heard these records?' Often our guilty pleasures do take homage to a large part of our inspirations."
With three records under Webb's belt the albums have taken him to play shows across the globe. But the creativity never stops. "I feel things at strange times in the middle of a tour as part of a song. It's a trigger for me for things as I hope it is for others."
He explains the thread in Methyl Ethel's triptych. "I can sense after finishing [Triage] that there are definitely certain things or definitely a tone that all three of them share. For me it's something that I want to move away from – not to just have them feel that way. There's sort of like an angst or paranoia that hangs over them. I do think I poured so much time and effort into that first record and I think a lot of it was that I was making it for myself to listen to." The introspectiveness of the first record is something that can be tasted in the methods he's returned to this time round.
Triage is a blissful musical landscape of abstraction in nine tracks. When listening to the record, it's easier to appreciate Webb's descriptions of his creative processes. You can really hear how he's cared for the album – and which parts exude a personal story. "Each one for me is like a photo album or like a time stamp," he says. He's sentimental about his approach to making Triage. "Some of the earliest things I did on four track cassette days – you really are just turning knobs and hoping for the best. Getting back into that is quite rewarding to sit back and think, 'Wow, I made all of this and learnt all the way.'"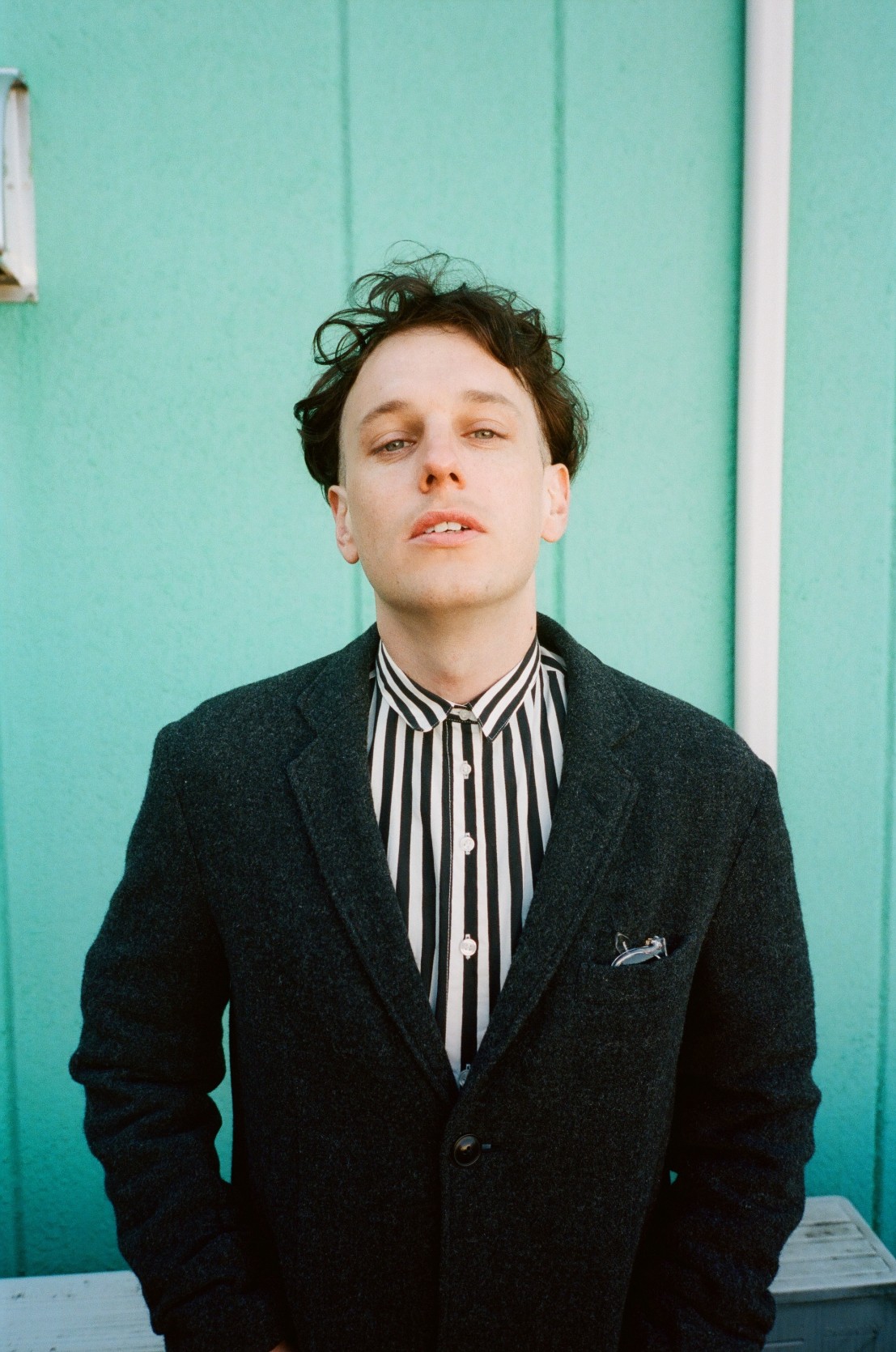 He's clearly evolved as a musician but the core of what is Methyl Ethel remains as an accumulation of acquired knowledge along the way. "A lot of it was really rewarding and I ended up learning a lot of stuff that I continue to do up to this point. Studio-wise, I ended up buying more equipment that I wanted as an expense of what I was doing anyway. I want to get better as a producer and the best way to do that is learning from other people, which is so rewarding."
But what of the successes and failures of our creative processes? For some artists success is measured in different ways. "Success or failure of the record has never been something I've worried about too much. Maybe it creeps in a little bit but it's more that I know that I'll make something else and will continue to make other things. So it's more of a pushing forward to others things. Make something better. Keep working on it." Defiance to make art for the sake of art is resilient with Webb. Sometimes it's just having the self belief that you need to really make the music that you want to make.
With Methyl Ethel having tried abstraction, writing with narrative and collaboration, could we see a conceptual album next? "God I hope not – will it ever come to that. I'm shooting myself in the foot by saying a lot of this stuff but you never know what's going to happen.
"It's nice to know that at any point everything could just change. It's such a cliché but just not regretting any of your choices along the way. Continue to do it for yourself."
Methyl Ethel's Triage is out now via 4AD