"That's when things start to scratch my heart. You do it one time, then you do it again. Then you're doing it sixteen times a day and then you run out of energy."
It's difficult to balance the toilsome and draining life of a touring musician with personal battles that require constant attention. Leftwich, however, has found divine purpose and a rekindled passion for music with the unconditional support of his label, family, and friends
The singer-songwriter's first album The Last Smoke Before the Snowstorm was released in 2011. This collection of solemn and enchanting acoustic-led songs carved out a unique position in the mainstream for Leftwich. The record was followed by a long break due to a number of reasons but none more so than the death of his father. Leftwich's second record, After The Rain (2016), arrived five years later. It allowed time for Leftwich to process how fast his life was changing. It allowed time to better understand the permanent effects of trauma, and the importance of managing pain.
"I think I was still living in denial when I was doing interviews for that album," Leftwich explains of his last record. We're discussing comments he'd made in past about never being able to fully recover from trauma. "I don't believe someone can fully recover but I do think the closest we can get is accepting what has happened, the truth of it, and stick close to the best solution.
"As soon as I think I've cracked the code or got the magic answer, that's a dangerous place for me to be. Then I get to thinking I can do everything by myself. But I have years of field research that lets me know that when I take on the world by myself, it gets messy really quickly."
Leftwich is very self-aware and is capable of discussing his pain without hesitation. "It's so funny talking about that break because it feels like so long ago. A lot of people have this image of me relaxing on an island but it was the opposite. It was a lot of pain and I'm lucky I've managed to make it back," he says.
This is just a small example of the gratitude oozing from his words every time he speaks about the position he's found himself in. "I feel great creatively and I feel lucky to be learning from other artists. I'm lucky to have a great network of producers who know their way around songwriting. I'm lucky to be sitting on so many strong, unreleased songs with other artists and by myself. I'm just proud of this album," he says through a sigh of relief.
Leftwich has experienced another emotionally demanding gap between albums with regards to his third record, Gratitude. But now, having gone through a process of healing and by committing to sobriety, he's come out of a dark, sunken place, surrendered himself to his hindrances and been able to find clarity through music.
"It's the first time there's not much ambiguity in the lyrics and the message is clear," Leftwich says. "I'm singing about myself and my truth without any kind of creative mask or filter or twister board. I think it's cathartic. I've finally got to a point in my life where I realise I have this music I'm so lucky to create. What I really have is, with the right tools, the ability to soundtrack every moment of my life."
"When I take on the world by myself, it gets messy really quickly."
Leftwich wrote most of these songs towards the end of 2017 while he was still relying on substances on a daily basis. However, having taken the steps to end his relationship with drugs, he was able to craft these songs into stories of finding comfort in the calm.
"Really, this album is about finally being able to say, 'Thank God. I'm grateful to have surrendered myself to where I am now.' There was a moment [where] I was thinking to myself, 'I'm tired of life, I'm tired of touring, I am tired of thinking that I'm shit, I'm tired of pain, I'm tired of promising myself that I can stop myself from taking drugs from the moment I wake up until the moment I go to sleep and I'm tired of pretending I have any kind of power of stopping by myself.' It took being introspective to realise I couldn't do it by myself. That's when I could find my peace."
Finding peace is a recurring theme on Gratitude and is an achievement that Leftwich is channeling into his songwriting process. Opening up to yourself and those around you is one of the most important pieces of advice he has to offer; it's paramount in his quest for appreciation.
"To me, honesty is the key to everything," he says. "I don't believe that what I went through with losing a parent or my battle with drugs and being a musician is any more intense than what anyone else might go through. Whatever it is, if it hurts, it hurts. The way to healing and letting go of shame and pain is through compassion and full honesty, I really believe that."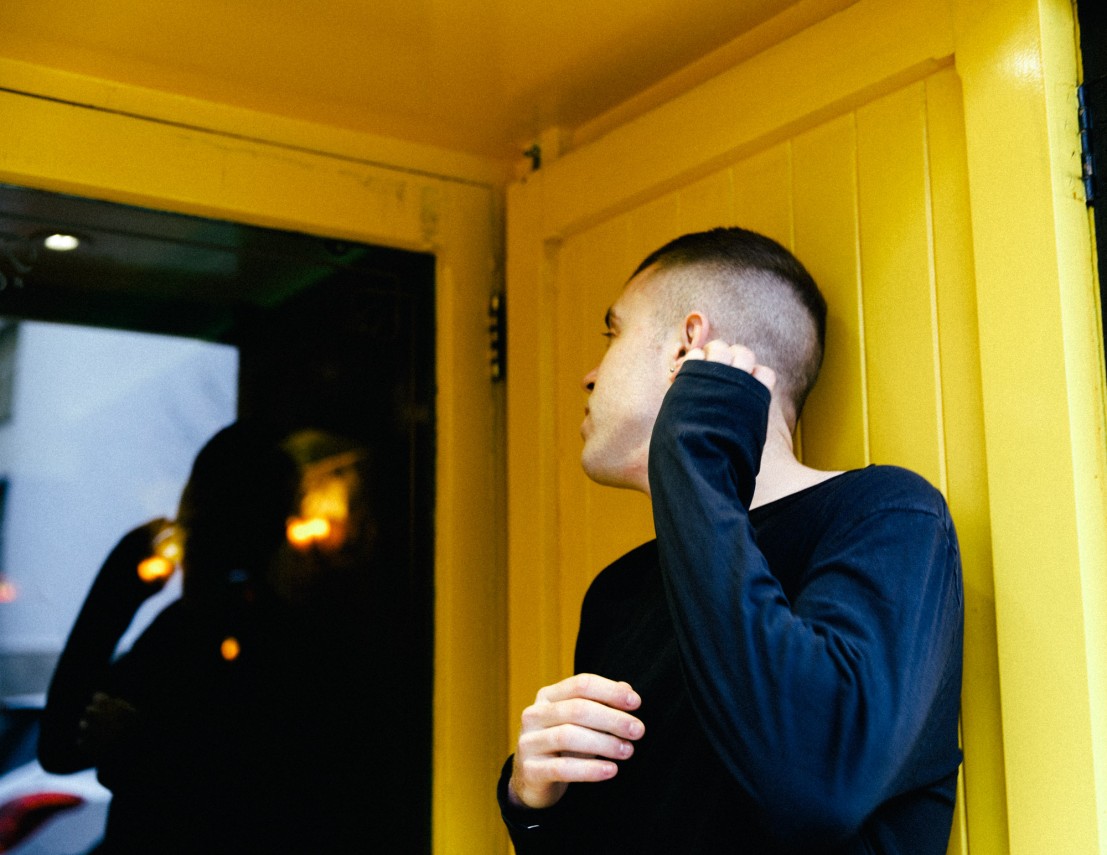 Leftwich is still on this journey and although Gratitude stands as a testament to the progress he's made both musically and mentally, he's still figuring out exactly how things got as bad as they did.
"I'm quite cautious as I don't to ever intend to be so self-piteous and I know every cloud comes with a silver lining. I wouldn't be here now – a place of knowing recovery as I understand it – if I hadn't been away from it," he says. "It's the same with appreciating family if I hadn't lost them or appreciating music if I hadn't fallen out of love with it for a while. Even appreciating the taste of sushi having finally tried it. It's all a matter of perspective."
"I don't have all the answers, man," he continues. "I was high and angry and sad and stressed for a lot longer than I have been slightly calmer. I don't pretend to know the answers or to be an angel. Nor do I want to be."
Famously, truly powerful and engaging art has come with an emotional cost. After all, heartbreak creates beautiful love songs. But how does music help you understand the death of a parent or coming to terms with an addiction that you're constantly refusing to face? For Leftwich, this has been the biggest threat to his love of music.
"I'm singing about myself and my truth without any kind of creative mask or filter or twister board. I think it's cathartic."
"It's accepting that you're fucked rather than finding reasons to think everything is okay," he answers. He then delves into an inner dialogue of struggling to weigh the legitimacy of his pain. "'I've got a house so it can't be that bad, I'm touring the world so it can't be that bad, I've got money so it can't be that, I've got a record label so it can't be that bad'. You know, it's all these external things," he says.
"The heart and soul were just scratched up for a really long time, man. We tell ourselves all this bullshit like that we need to suffer in pain to create well and I just don't believe it's true anymore. Even if it is true, the human cost is too much."
Leftwich has to stop himself sometimes. He's visibly excited to talk about his progress and he's invitingly open when it comes to discussing his journey over the past three years. Now 29 years old, he's collected many mantras that you could picture on motivational posters. They lay out his wisdom: his life strategy to help explain his onwards trajectory. Despite this, Leftwich realises that life doesn't always need to be dissected and analysed.
"The 1975 have that lyric on 'Give Yourself A Try' where [Matty Healy] talks about being spiritually enlightened at 29. I know it's sung ironically but I always found it so funny when I heard that line. Your twenties can always get a little wavey and by the end of it, you have tried a few different approaches. It's interesting and I'm sure some mathematician has the perfect equation for it but I'm not that guy."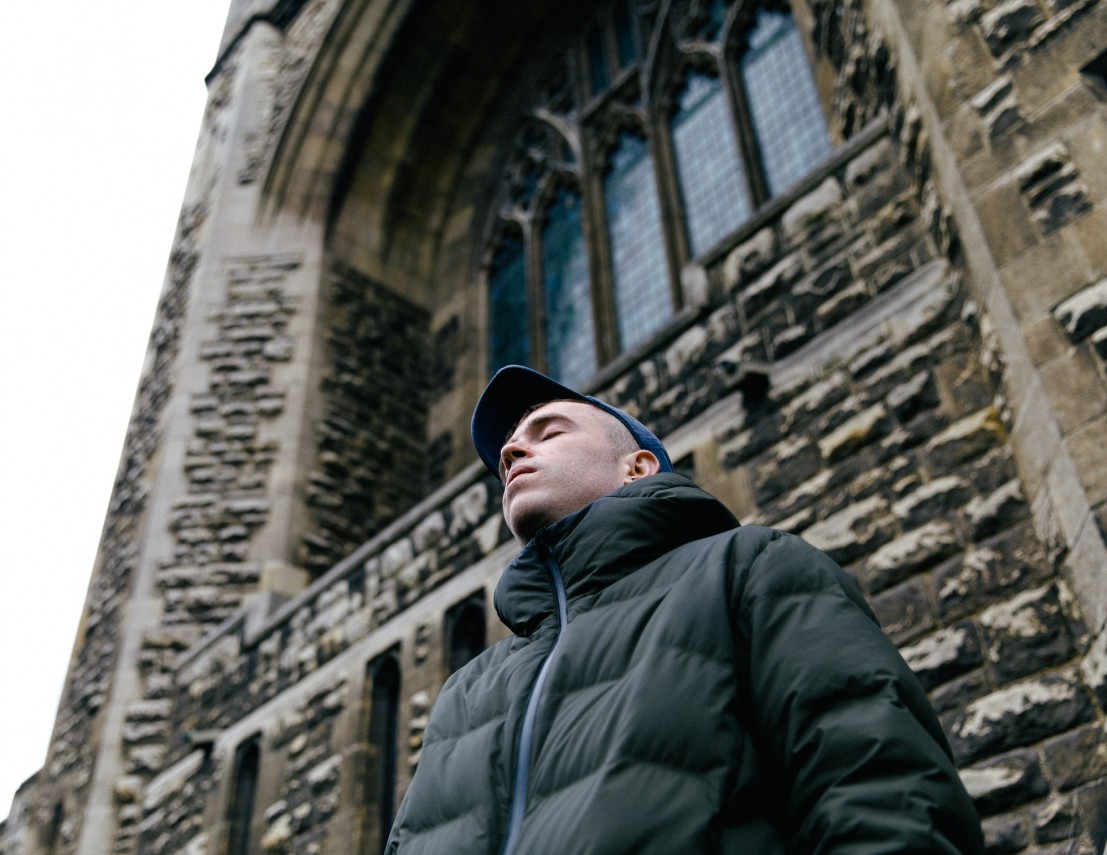 Personal traumas aside, Leftwich has been focussed on releasing his third album into the world. Some moments on the new record are jaw-droppingly honest. The clarity that Leftwich reflects on throughout our conversation appears frequently in songs including "Look Ma", "Sometimes", and "The Mess We Make".
As well as a new approach to songwriting, Gratitude is the first album where Leftwich has been able to work with Beatriz Artola, a frequent collaborator with Fleet Foxes, Kendrick Lamar, and Common. Artola and Leftwich first worked together on his 2018 EP, I Am With You.
"She kind of oversaw the album as a sort of executive producer. She's a sonic wizard." Leftwich says, laughing. "By her own admission she can't play a single instrument but she's just amazing around song structure and helping pick songs. She's so good at getting the best out of artists and picking out those little details that you might only hear on your third or fourth listen through the album. I've worked with a lot of different people in different spaces. Lazy H is one producer, Joe Rubel is another, Josh Grant too."
"The way to healing and letting go of shame and pain is through compassion and full honesty."
Leftwich wrote most of this album while touring After The Rain. Once he had the approval of his label, Dirty Hit, he was able to start working in the studio. "We sent it all to Beatriz and we kept having great conversations back and forth," he says. "My rule was that I just wanted to do what was best for the songs. If this meant a tripped out sound like on 'Gratitude' that's fine. It could mean a dancy groove. like on 'Roisin'. It could even mean something more poppy and straight in the ear like 'Blue Dress'. That's cool. If it wants to be acoustic and a nod to how I used to operate that's cool as well."
Having carved his way as an acoustic artist, Gratitude may take some time to adjust for listeners who've come searching for the same Benjamin Francis Leftwich from eight years ago. Even though some songs contain a certain flavour akin to that of The Last Smoke Before the Snowstorm, Leftwich has become increasingly interested in new possibilities.
"These days when we have so many production options it's easy to start second guessing the listener and saying you want to make a certain kind of record. I just want to make honest shit. If that means I'm recording my next album into my phone then that's fine with me. The song has to be great and the second I start saying I have to make a certain kind of song, then I've got things the wrong way around.
"Production is becoming a very grey area," he continues. "I'm no producer and I don't pretend to be. I get involved and have my opinions when working with people but I feel genuinely lucky that Beatriz has helped me on the new album and the I Am With You EP."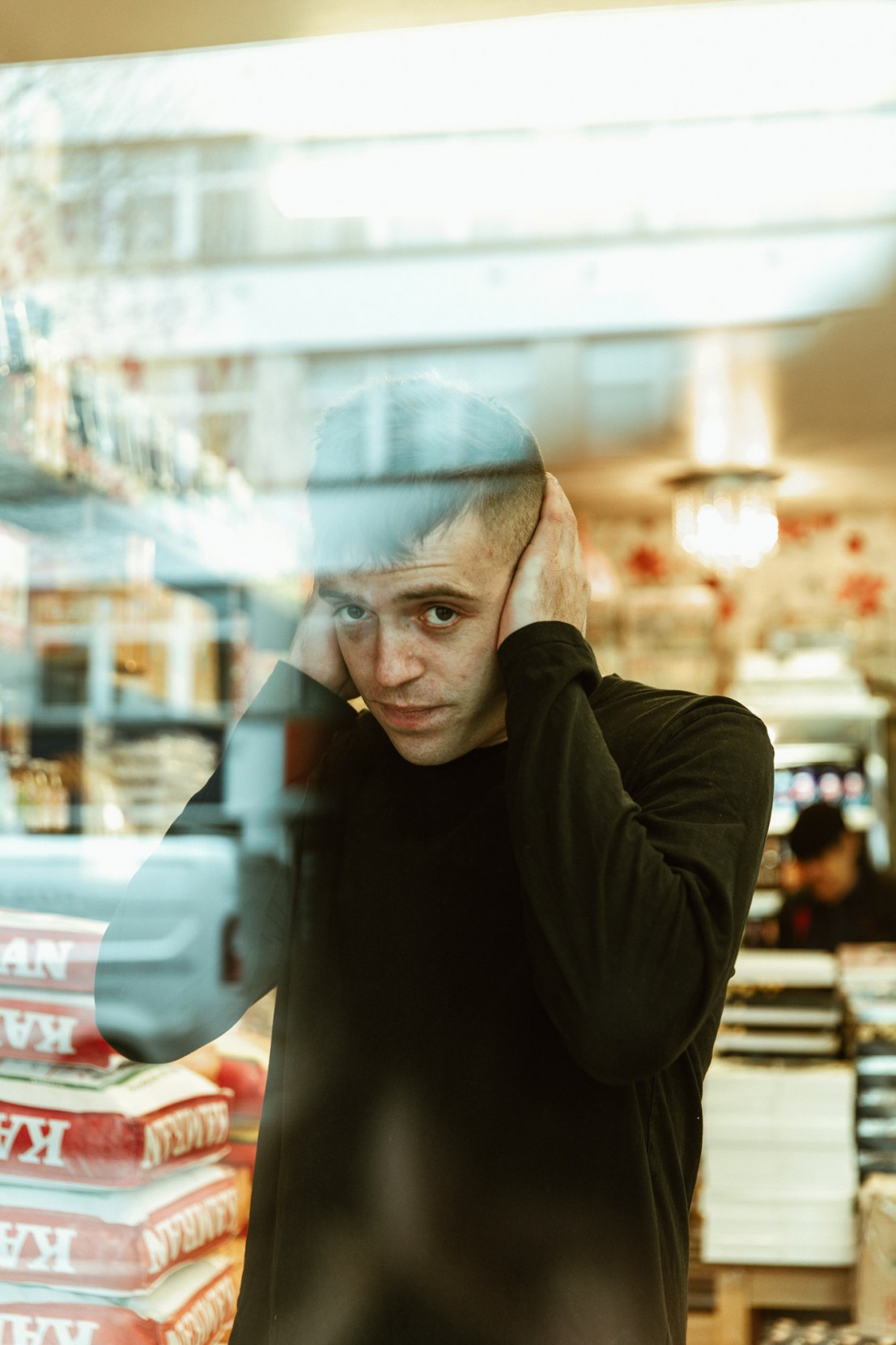 Leftwich explains that he's always preferred to keep his team as small as possible, maintaining a hands-on approach in every aspect in order to keep his final product close to his heart. Not many artists in the music industry have been as fortunate as him to maintain this level of control three albums deep.
"I'm so lucky to work with Dirty Hit," he gushes. "The more I hang out with other artists, the more I notice it. I don't know about you but the majority of artists I speak to are pissed off with their manager, they're pissed off with their record label, they say their publisher doesn't care about them, all of this horrible stuff. With Dirty Hit, it's never like that. Jamie Oborne who runs the label has been a big part of my life since I was 17 years old. I'm really lucky that they don't push me."
Leftwich has had the support of the indie label since his first album and was one of the first two signings to Dirty hit along with Little Comets. Helmed by The 1975's manager (Jamie Oborne), the team at Dirty Hit mentored Leftwich as he found early success and supported him in navigating the spotlight in order to not lose sight of what matters most.
"I want to write songs but do I want to do this forever? No"
"Really, I've never felt pressured by the industry. Well, after my first album came out we were sitting in the mainstream for a minute. Then, I remember feeling pressure to catch the wave and milk it as much as possible. But that wave has very much crashed." He stops for a moment, silently contemplating a pivotal moment in his career.
"Crashed is a bit strong," he admits. "But I'm at peace with it. For a while, that opportunity was there but it's not there now. I pray that I know how to exit the world gracefully. I'm proud of what I'm doing right now and proud of the show that we're getting ready. But I don't want to do this forever. I want to write songs but do I want to do this forever? No.
"I'm very grateful for what I have right now and love every second of it but knowing when to leave is important." He stops for a moment to take a breath as if ready to confess a hard truth. "A lot of people don't and of course it's a struggle for any artist. Knowing that moment may also mean being ready to go and be a teacher or work in a bookshop. That's not beyond a realm of possibility and I need to get myself in a place to be grateful for what I've had.
"There's no point in me pretending. It's all beyond my wildest dreams and blessings being with a label that gives me a fair share of what we eat. I don't feel pressure other than to create beautifully, stay honest, and stay close to recovery."
Leftwich's openness when it come to discussing a life outside of music is ironically tied to his love for creating. Many times, he'll relay the fact that he's in this for the music. He's managed to maintain this relationship due to the fact that he's with a label "that cares about my main passion and speaks to me in the right way."
"To have a group of people who have helped me reach a point where I'm so proud of what I'm creating, it's a rarity," he says. "They could have cut ties when I was struggling with addiction or when the success of my first album died down or all the other mad shit. I could have floated away. Creating for me is like breathing and it keeps me alive."
"I don't feel pressure other than to create beautifully, stay honest, and stay close to recovery."
Conversation turns to Leftwich's decision to check in to rehab at the start of 2018, and how Dirty Hit helped support him through it all. "I remember being in the office and having that conversation. I got to a point where I realised I could not do it by my own will power. I had made every kind of promise to myself for many years that I would get clean and sober but I was totally incapable of doing it by my own willpower, as is anyone who thinks about crossing that imaginary line in the sand," he says, remembering that frustration.
He continues: "We talked about when to go rehab. I went for 28 days on January 2, 2018 and I've been clean and sober since that day thanks to them. Well, since 15 minutes before going in. That's a sign of the illness. The idea of not doing it that morning was so far away from realistic for me. I used my drug of choice literally 100 meters away from the treatment centre."
Leftwich's advancement on a personal level is a bigger victory for him than any musical success ever could be – he makes that very clear. But, as he mentions numerous times, these two worlds have never been so well communicated as in Gratitude.
"Personally, I don't believe treatment gets anyone clean. It gives them the tools that allow them to make the right choice if they can be strong. I had 90% of the album written before that so if you listen to it, there's a lot of second guessing followed by accepting where I'm at and surrendering," he says.
Leftwich is correct. Just a few songs into the album we can see him at both sides of addiction. "Sometimes" is one of the standout songs on the record, which elaborates the poisonous mentality that plagued Leftwich before he committed to change. "Punching through water for too long / and there's nobody here that I could call upon," he chimes throughout the chorus before stating: "Sometimes, I'm planning an escape / when the traffic is slow I get worlds away."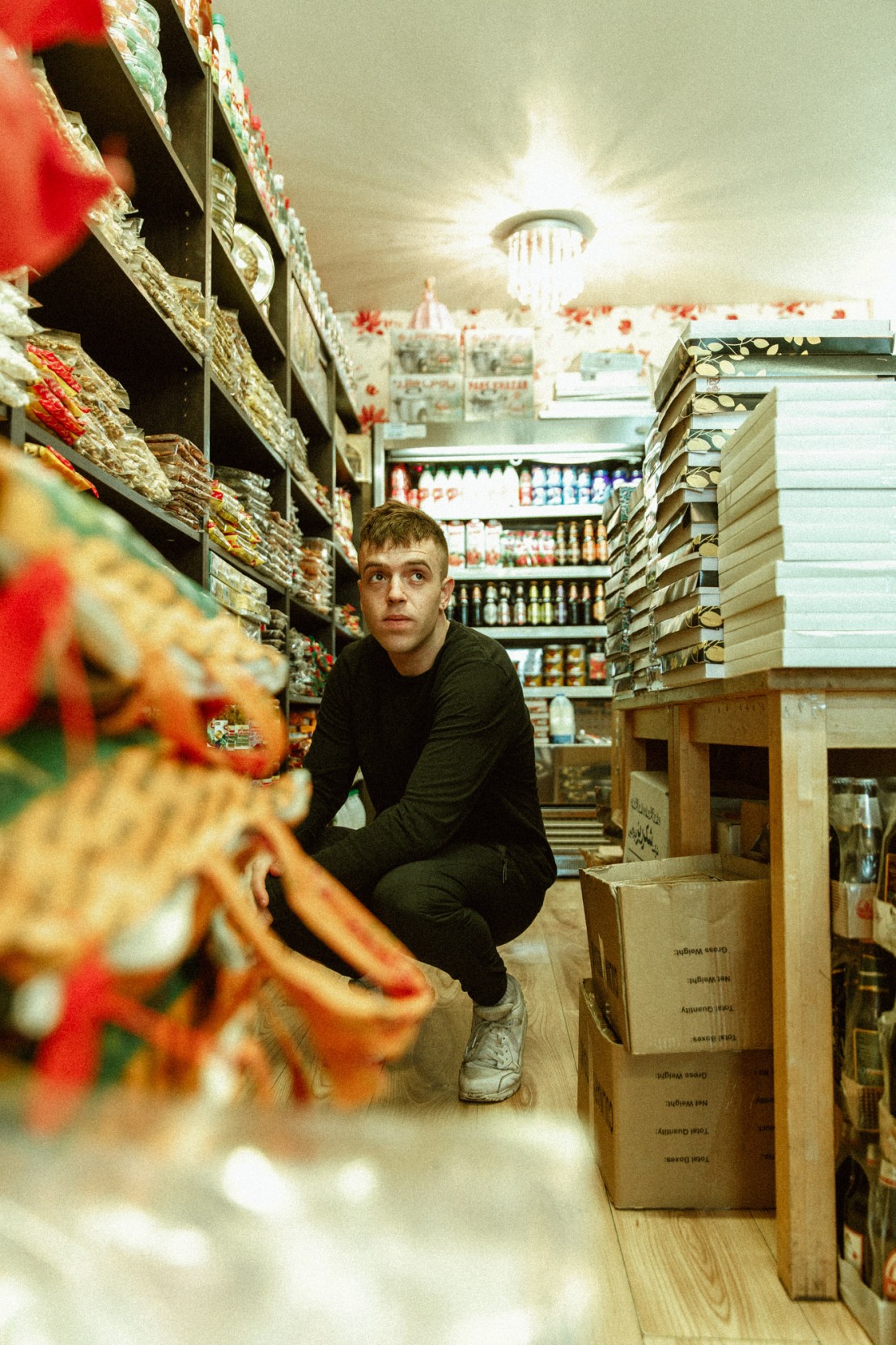 Sadness has always been synonymous with Leftwich's music – even since his first record. "In the run-up to that album, it was a dream to be doing just a single tour, let alone do it for this many years," he says. "I spent a lot of time in Australia and think I came up with the title sometime in 2009. That sense of [your] impending twenties and that last moment of calm or beauty or normality. I think, honestly, at that age travelling was a fix," he says.
"It was this escape to be somewhere new. There are these beautiful moments on the beach or at a party. You get a new partner in a new country and you're high by the water and it's all so beautiful. You go to a festival or a gig and meet all these incredible people. Then you start thinking you're falling in love with the most perfect person in the world. Then you break up and it feels like the worst feeling of all time."
Leftwich stops, again, to bring things back to the present. "You asking me that has made me think of a lyric on 'Gratitude' where I say, 'If somebody told me then what I know now / I wouldn't have listened, I wouldn't have known how.' I always thought I knew best and wanderlust is quite a good word for it.
"We just keep moving, searching, hoping for an answer to the madness. So often the answer is right there where you were before you left and I know I still try and fix things by travelling. It's like looking back at a dream. It's the same with touring and there's no wonder that all these highs come with so much sadness."
The road to recovery has been unpredictable for Leftwich. It's required help from friends and family. Now, armed with the first album he's written about himself, inner peace is a prize that could never be beaten by musical success. For Leftwich, Gratitude is a triumph in its own existence. He knows far too many realities where we wouldn't be lucky enough to receive such a wonderful collection of songs.
Gratitude

is out now via Dirty Hit.