Sweden's role in the history of pop music is legendary. Just this year, Melodifestivalen - the epic annual music competition in the run-up to Eurovision - saw in its fifty-ninth year. With acts like ABBA, Roxette, Ace of Base, the Cardigans, and Robyn, our Scandinavian neighbours have a solid root in the annals of popular music and Yaeger is more than prepared to follow in their footsteps as she carves out her own.
The woman also known as Hanna Jäger has always known she wanted to pursue a career in music. Where many artists question themselves and the business along the way, it was a talent show in her eighth-grade that presented the realisation it might also be her calling. "I was standing on the stage for the first time and just realised the kick I got from that," Hanna tells me. "I do a lot of sports and get the same kicks from it. So, when I got on stage I was like, 'There's nothing like this.' And I knew."
After such a realisation became hard to escape, Hanna knew the next step she was going to have to naturally take - to leave the school she was at to audition for one more suited to her talent, desire, and hopes and dreams: music college.
As she tells it, the school she originally went to was in Vaxholm; the small area of Stockholm in which she grew up. "I just wanted out," Hanna says, matter-of-factly. "I wanted to get into the city and leave stuff behind." Although there were music schools close by, she also knew that if she really wanted to pursue music as a career, they weren't the ones in which she could do it: "It was Rytmus or Sodra Latin."
For Hanna, the clear choice was Rytmus: "I was like, 'I'm gonna go there. I'm gonna get in.'
If we're talking likenesses to the UK, Rytmus Music School is along the lines of the BRIT school. If you want to seriously pursue a career in music, Rytmus is the place to do it. Offering its students classes on media and music production, songwriting, and instruments. Students can borrow guitars, use the school's pianos, utilise mixing decks and the latest in new software. Its alumni also include Robyn and Tove Lo.
Hanna auditioned with the song "Bubbly" by Colbie Caillat and treats me to an impromptu singalong of the all-too-catchy this-won't-leave-your-brain-for-days-sorry 2007 hit right there on the beach. As nervous as she was at the time, the audition scored her a place at Rytmus and, by extension, a way to truly begin honing her craft. Because that's what it is, she says: "People have to respect that. It's a job; it's a career."
If there's one thing Hanna has over many of her contemporaries, it's the way in which she speaks of her career. She might be new to the game, but she's already produced and self-released her own tracks via Soundcloud and up until a few months ago, didn't even have a manager. As difficult as this was, obstacles like that aren't ones she'll ever shy away from; she'll do it herself if she has to and she won't take any shit along the way.
"People don't really respect you at my age unless you're a really big artist," she admits. Hanna is 21, but also a prime example of why age is just a number. "Without a manager, you're alone and no one respects you," explains Hanna. "Everyone was like, 'I'll give you £100 for a gig" and I've gotta do it because I've gotta practice, but also, that's shit. I know that it's gonna get better, though, and I have people supporting me now. My manager can talk with them in person and say, 'Look, you've got to respect the artist.' I tried and it worked sometimes, but if I wouldn't have been a woman, they wouldn't have spoken to me like that."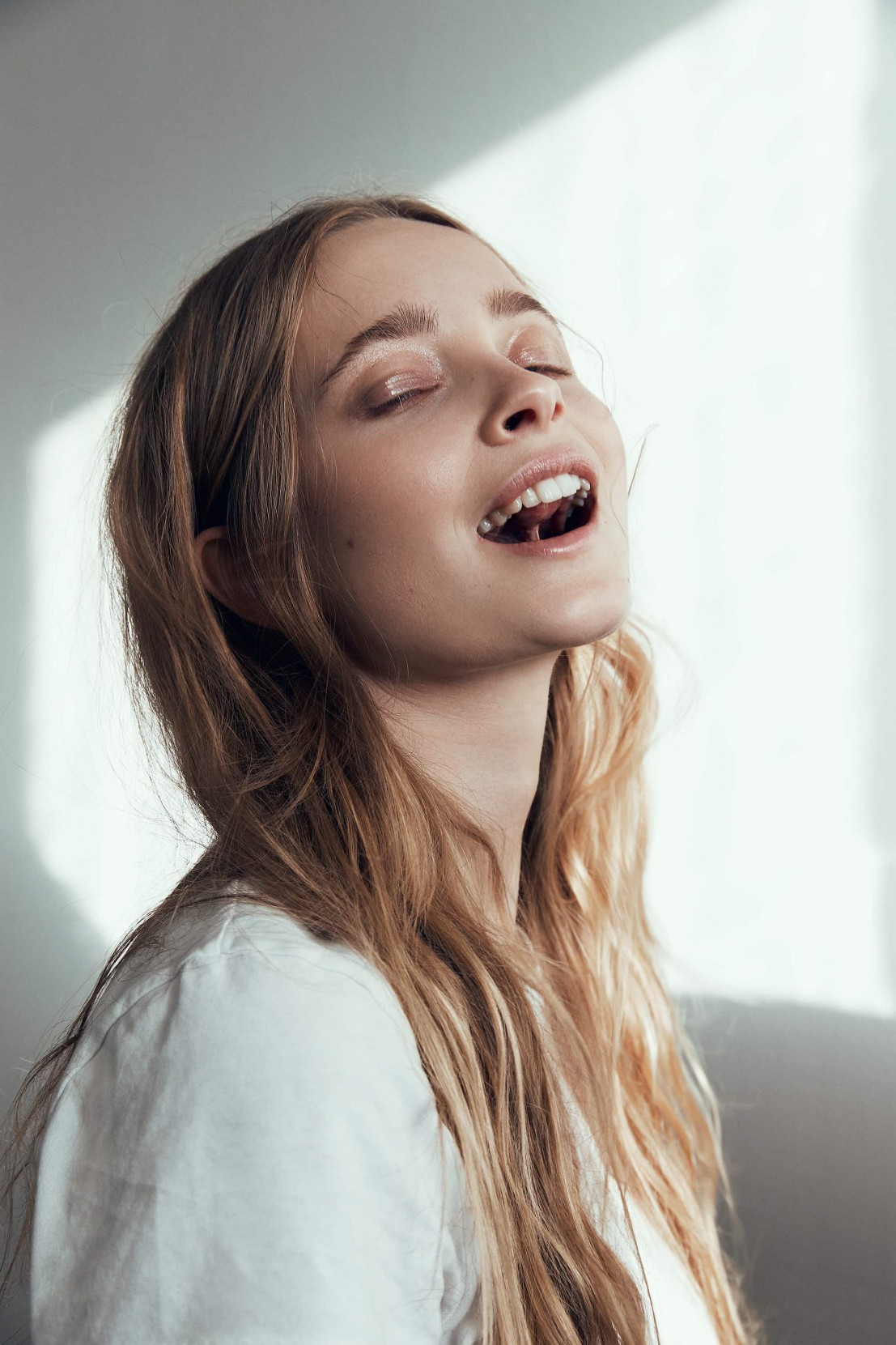 Despite these further obstacles, Hanna has her head screwed on solidly. However many potential producers there are out there who won't listen to the vision she has for her sound, she's more than happy to turn them away if they won't listen. "I've always been very, like, 'I don't want to put out my music with you if you don't care'," she recalls, laughing a little bit. "Because I know there are people out there who do."
"I think I was a pain in the ass for a while for the label," continues Hanna. "I was just like, 'Give me the contracts. Give me everything. I've gotta know everything before I even start working with you because I really want to do this." She flashes an elven smile: "You can't blow this if you intend to do it."
And so, she did it herself.
"I didn't license the songs because I didn't have any money," she admits. "So it wasn't the perfect mix or anything, but I had to get the music out. So I started on Soundcloud and then that got streamed a little in Stockholm and people started getting merch. I was just trying stuff out, seeing who's hyped and wants my music to be there."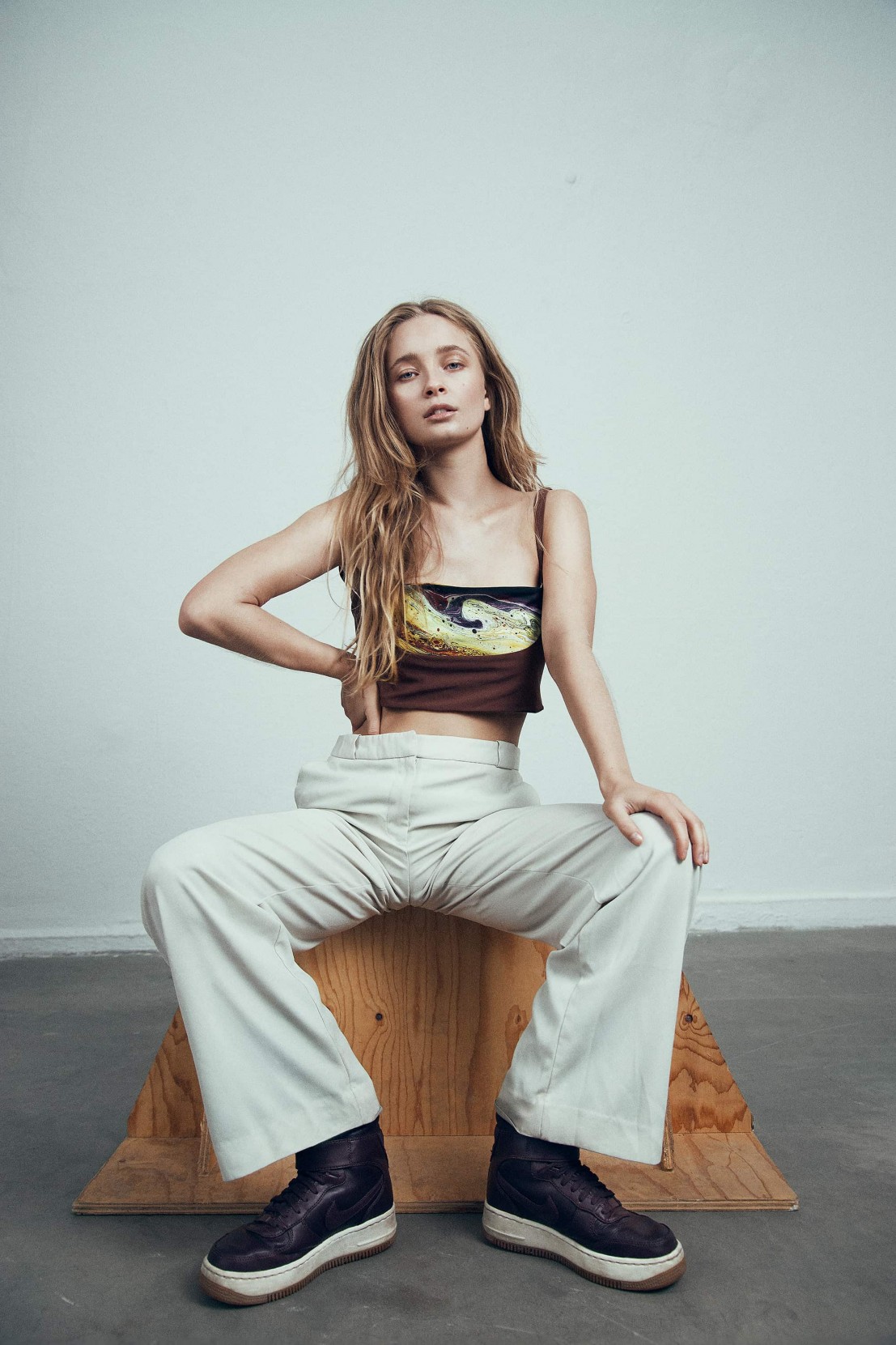 Even when it came to working with others, Hanna boldly stuck to her own vision. She wants people who like her music to work on it with her, though admits that it all comes down to who you work with. "Some producers just let you do your thing and go with it," she says. Others, on the other hand, prefer to tell their artists how to sound. "They're like, 'I know artists like you. We're gonna do this sound.'"
How does Hanna feels about that? "Hell. No," she laughs, shaking her head. "It's always men. It's always like, 'I'm a producer. I've done this, I've done that...' and from the start, I've always been like, 'Yeah? Well, I'm not that artist. I'm not that person. I want to do this.' If you feel like that's worked for you before, I definitely don't want to do it because then it's been done." Nodding as a form of self-affirmation, she strokes her chin. "You really have to be direct."
Hanna wants her music, as Yaeger, to be empowering to those who listen. "Self-love is all I wanted to write about. I want to reach out to people who need to hear it most." Tracks on her debut EP, Gul, such as "Note to Self" and summer banger "Dopamine High" are also perfectly poised to do just that. "Self-respect and loving your friends for who they are, not because they're someone, or who they're with," she lists. "I was in the studio every week with women and it created a really good space where I could write about that. We'd speak about what happened last night or about not getting respect in the business, and then we'd stand there, just these four women able to say, 'Look where we are. We're the best and we're so good at what we're doing.'"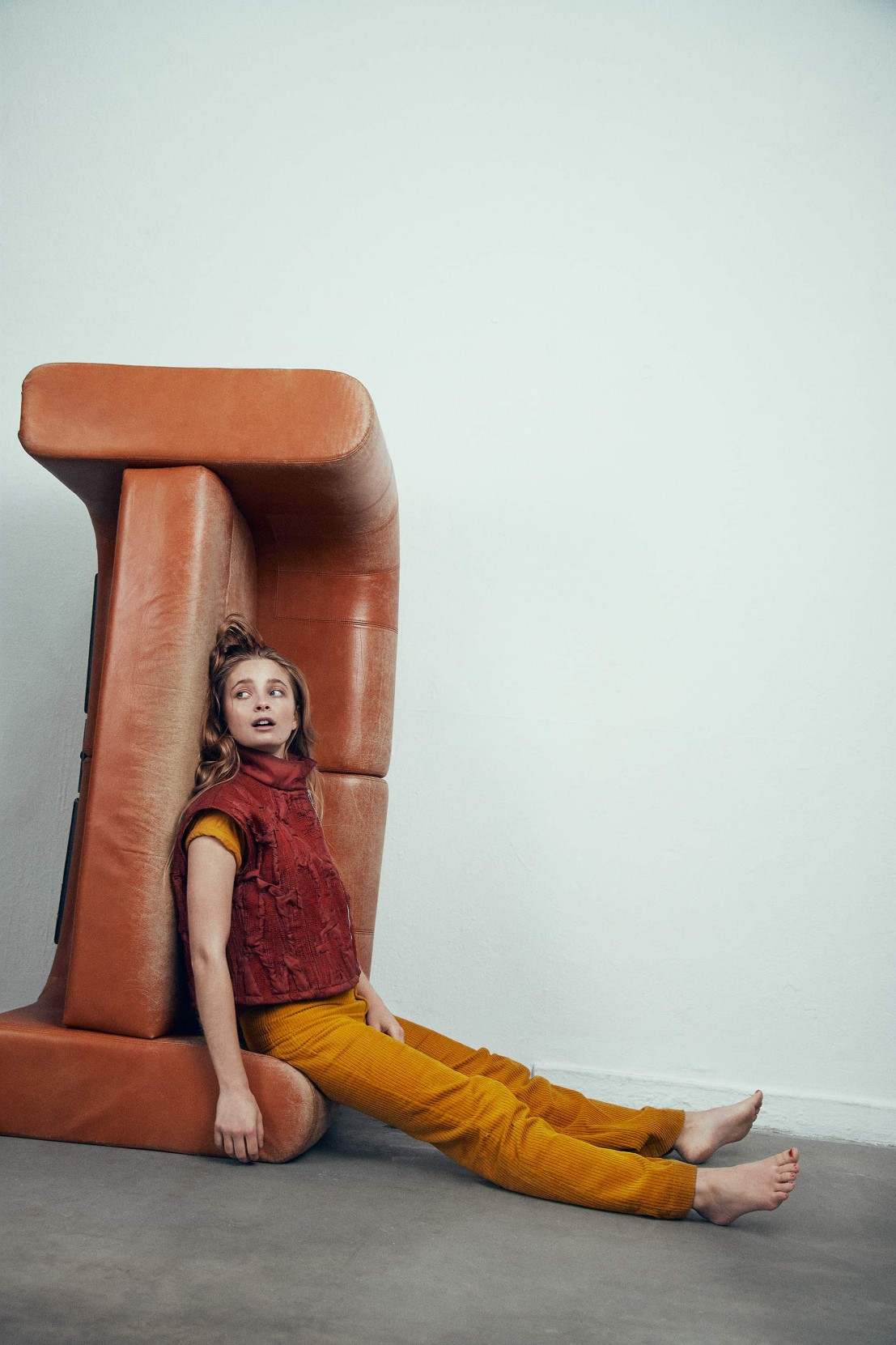 Recently scoring a booking agent for Scandinavia and a guy in the States, the Yaeger team is getting things set up for the UK as we speak. Although she says nothing is booked yet, Hanna is on the verge of excitement just imagining playing her music to booked-out rooms; ones she hasn't had to track down and barter her way into. "I'm writing a lot right now," she says. "I always have things to write about when I'm going back and forth; I come up with a lot of melodies on the train, just the rhythm and the lyrics and the ideas."
Though the next year might see her less on a two-hour drive to Rytmus and back every day and more, perhaps, in a van leading her to the next space she can take over with her dreams, Hanna is ready for what's in store and we simply can't wait for more.
Yaeger plays a free show at the Sebright Arms in London on 26 September