Tove Lo is Taking Back The Power
10 October 2022, 08:00
Make up: Johanna Nordlander | Nails: Haylz Nails | Hair: Louis Byrne
Tove Lo tells Kitty Richardson about self-acceptance, and the liberation that comes hand in hand with owning the narrative of your life, body, and career.
In many ways, Dirt Femme, Tove Lo's sixth album, is a continuation of form; a potent disco hybrid heaving with synth and sexuality. But between on-brand anthems about fighting and fucking, there is a song that took her 10 years to write.
"I'm really nervous about talking about it in some ways, because that just turns into 'tips', you know?" she says, tentatively. "If I give people too much detail of how I behaved, if they're sick and they're reading my story, they might try [and copy that behaviour]."
Having made a few vague allusions over the years, Tove is finally ready to talk about her experience with eating disorders – on "Grapefruit", the thumping centrepiece of Dirt Femme, and in our conversation, as we perch on a too-hard sofa in her publicist's office. After she tells me the bare facts – she had bulimia on and off from the age of 15 – I find myself admitting that I went through the similar thing at pretty much the same age. She sighs and gives me an odd smile; half empathy, half indignation: "Do you know how many people tell me that? It's like, we're so fucked up from that fucking time period."
That fucking time period was, of course, the millennium – when 'heroin chic' was a term you could still get away with using. Both myself and Tove remember the strange moment where Renee Zellweger gained 30 pounds to play a 'fat' Bridget Jones, and the global press tracked her weight afterwards, in a sort of toxic spectator sport. "So many girls around me growing up had so many issues, you know, because of those insane ideals. There was no body positivity going on. And I remember looking at the movies from the time: you see the 'fat girl' who is a skinny person who simply doesn't have her bones sticking out."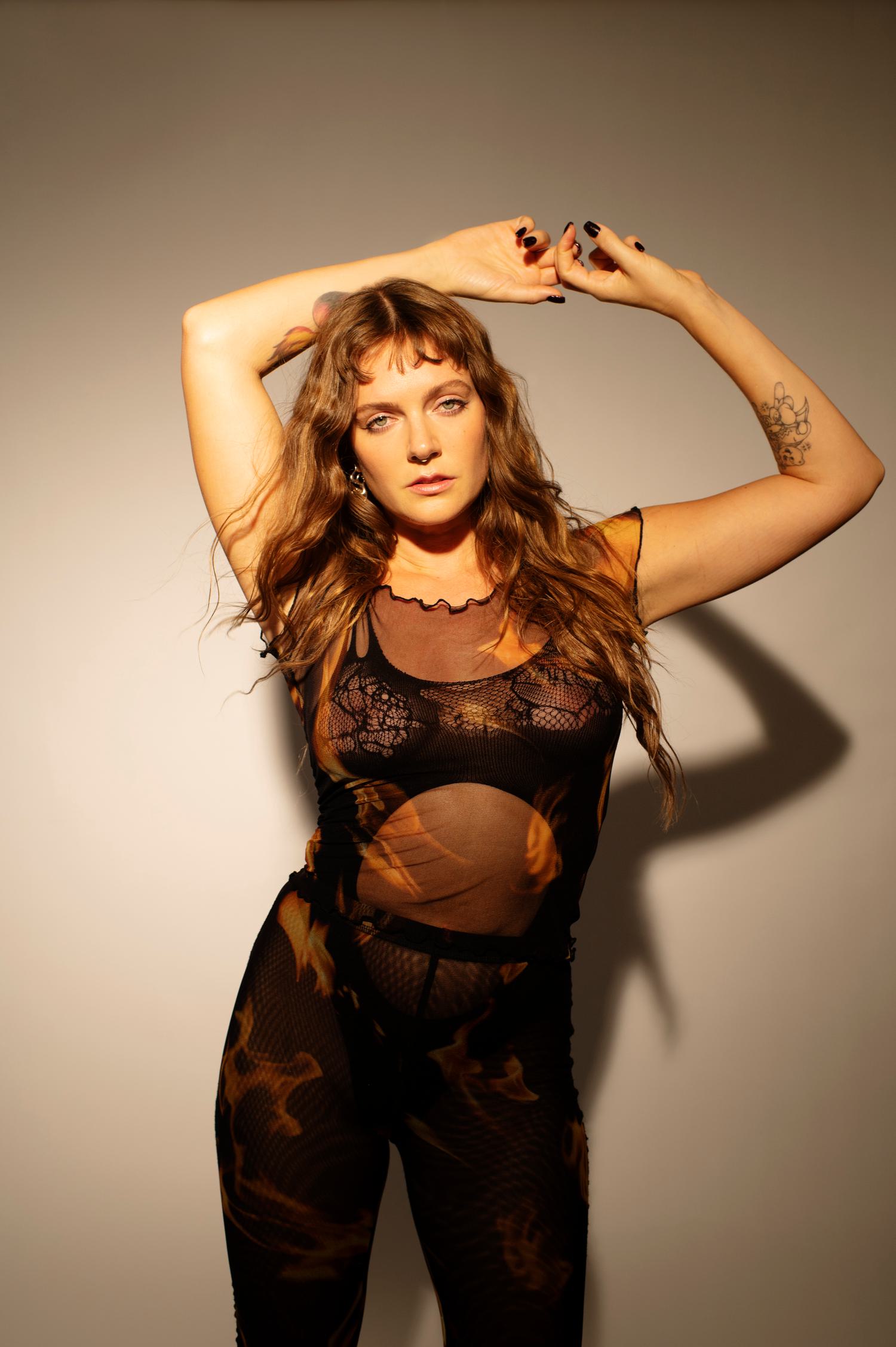 Tove was sick, on and off, for about five years – until the day she was told she risked her burgeoning music career if she continued. "I went to the doctor, and he could see my whole throat was just torn up, and he said 'You're clearly bulimic'" she explains. "I denied it, but he was like, 'Yes, you are. And I can tell you right now that if you keep doing this, you will ruin your voice'. That was my wake-up call." The process of getting better was arduous – Tove notes the stickiness of eating disorders; the way they can give you a reliable, if destructive, mechanism of control – but it left her with an unexpected appreciation for her body. "I worked so hard on getting well. I did everything that I could. And it made me almost… love myself more than if I hadn't done it, you know?"
Given that all of this happened over a decade ago, I wonder what triggered the song; the desire to prise open this particular wound. Tove says she was hesitant to join the dots between her prior eating disorder and her present-day body positivity: "People would ask, 'Why do you like to be so naked on stage?' or 'Why do you always tell people not to retouch your photos?' But I wasn't ready to explain, because I think once you start talking about that, that's all you are."

This changed when, in 2020, she was cast in The Emigrants, a film about a small group of Swedes immigrating to America in the 1800s, and was asked to lose weight in a very short amount of time. Perhaps forgivingly, the weight loss was intended to help her get into character – that of a starving sex worker – than to mould her to a beauty standard. All the same, she was put on a punishing eating schedule and had to go back to counting calories.
"I was worried it would really fuck with my head. But once it was done, I started eating normally again and went back to my normal weight." There's relief in her voice at this admission. But returning to a cycle of self-surveillance, she explains, flooded her with empathy for the teenager she once was. "I just started remembering what it was like dealing with that every single day. When the only days I would feel fully happy would be when I was singing or if I was at my goal weight or my pants were loose. I just couldn't believe I let myself do that to myself all those years."

Tove is keen to remind me, and her fans, that she's OK now, taking a demonstrative swipe at the snack table. She's also the first to point out that "Grapefruit" is not a body positivity anthem. "I don't like to listen to songs that are telling me how I'm supposed to feel," she says. "If I'm feeling a bad way, I just want to hear that someone has this feeling I'm feeling. "Grapefruit" is about how tiring and sad that time was. It doesn't have a 'good message' in it, and I think that kind of makes it a good message on its own."
Having chosen to release Dirt Femme off her own back, Tove is, more than ever, in control of that messaging. Unlike a lot of chart-toppers who ditch their majors, she is relatively positive about her time with her non-Swedish distributor Island. Sure, some things about being signed outside of her native country were awkward ("In the States, it was political to say you were a feminist, which to me growing up in Sweden was just like … what do you mean?") but Island provided her unflinching support – including when she masturbated on camera and flashed her tits at Glasto.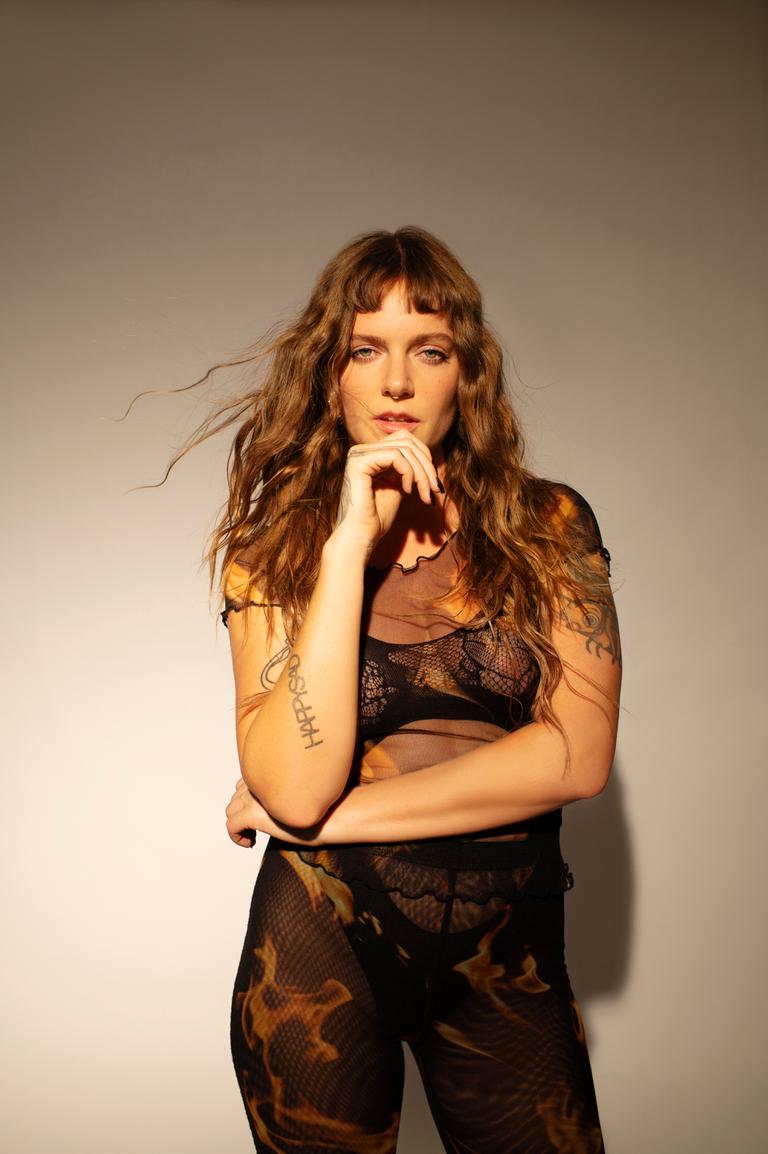 "Some of my peers had that problem where they've been making an album they're really, really proud of with basically no support from the label, and then they're not even allowed to put it out. I'm very grateful that never happened to me, even though it kind of sounds like the bare minimum nowadays."
Her move to independence began, instead, because her contract ran out. The team she knew at Island moved on to other things, and so she entered back into the dating game. "I went to a bunch of meetings with a lot of major labels," she says, wearily. "But I just felt this knot in my stomach. I didn't feel the excitement that I felt I deserved to feel regarding this new music that I'd been making."

The first question labels asked her was about her TikTok following. Tove is evidently a consummate professional; she knows it's better to embrace the direction of pop culture – even if it lobs you into an unregulated hellscape of infinite live streams. But she was disheartened by the emphasis these labels put on the unpaid labour of self-promotion. "Like, I've found a way to express myself on that platform. I love it now. But I think it's very lazy for labels to say, 'We'll take 80% of your money. And then you have to do all the work because it has to be authentic to you. We'll just sit back and wait for your song to go viral'."
The second question, she predicted with depressing accuracy. "They all asked me how old I was," she sighs. Having put out her first single aged 26, the question had become a kind of meme in her industry meetings. "Back then, they were like, 'You're 26!? Where's all your failed attempts to be an artist!?' They were so stressed about it; that they only had a few years left of me being a Hot Pop Girl."

Now 34, Tove isn't in peril of shedding her Hot Pop Girl credentials any time soon, and she knows it. Her 30s have been "awesome", she beams; a period where she's settled into herself. She's enraged that women's sexuality gets labelled inappropriate just at the age where we're finally becoming more confident, more embodied.
"I have a very sexual expression on stage, I dress in minimal clothes and flash my tits. No part of me is feeling that this isn't appropriate anymore, you know? And at the same time, no part of me is feeling like I should do this even though I'm 34. I just feel hot and it's fine and I'm gonna do it."
She recalls a Women in Harmony brunch hosted by friend and fellow Hot Pop Girl Bebe Rexha, who chose to dedicate her speech to the male execs trying to get her to tone it down. "She said, 'They're trying to tell me 'Now you're 30, maybe you should, you know, make acoustic stuff with a guitar.' And she was like, 'Cool, I'll make a song with a guitar. But just remember that I'm going to be naked and twerking while I'm playing it'."
There are some conventions Tove has reluctantly fallen prey to, though. In July 2020, she married her partner of six years, New Zealander Charlie Twaddle, in a move that seems to baffle her more than most. "I never wanted to get married. And my family was like, 'Oh my daughter's doing something normal for once'," she laughs. "People genuinely ask me how we're still going. I honestly don't know. I just feel like I found the right person."

Tove's new album features a track called "Suburbia", which reads like a playful-but-deadly-serious warning to her new husband: don't ask me to settle down. Speaking to her, I half-think it's also a warning to herself – not to barter her independence. Her resolve seems to be holding: the couple have, for example, shunned a love nest for living in a collective with some friends. They even shunned a full-on wedding, instead eloping to Las Vegas last minute, with no family in tow.
"They were very sad that we did that without them. But I fucking loved it. It was just a few our closest friends from LA with us. And we had so much fun. And I just had that certainty that I really want this and I really want to be with him. It was an amazing feeling." I enquire about her ring – a salt and pepper diamond Twaddle's friend made – and find she's not wearing it right now. "I think sometimes I don't wear it because I don't feel like a married woman," she admits, with a mock-guilty expression. "I guess I'm treating it more like an accessory. Like, does it match my outfit?"
"People are just going to have to see, when they're around me enough, that I'm actually quite nice. I'm not scary. And I just don't want to make myself smaller anymore."
(T.L.)
Perhaps the decision not to hunker down into martial bliss has preserved Tove's ability to write a break-up song. Single "No One Dies from Love" is a sad resignation to heartbreak, and not the only moment on the album where the death of a relationship and actual death are equated. Even "True Romance" – inspired by the 1993 Quentin Tarantino film – frames love as a grandiose struggle for power. When I ask how she accesses these feelings of dejection and desperation, she tells me about the slightly bonkers experience she had with her acting coach, in preparation for The Emigrants.
"I know there's a lot of criticism of [this style of acting], but she was a very 'method' Swedish coach. She'd encourage me to put a picture up of my father and say everything I hadn't said to him. And we just dug out all the stuff, and up came a lot of past things that I needed to write about."
It wasn't all wrought self-analysis though. Said coach also got her to practice her part– which, when she was stuck doing virtual lessons from home during the COVID-19 pandemic, left her with an unfortunate choice of props. "I remember performing a morning in the life of my character. But I was alone surrounded by all these stuffed animals. So one of them became my daughter, and after I went out to get clean water for us, I had a customer coming. This ended with me humping a pillow. I thought, 'If she's recording now I'm gonna lose my mind.'" Tove laughs, telling me that not doing it wasn't an option for her. "She said, 'I am so proud of you know. Many people wouldn't dare do that. I was like, 'You asked me to. This is a class. I'm a good student'."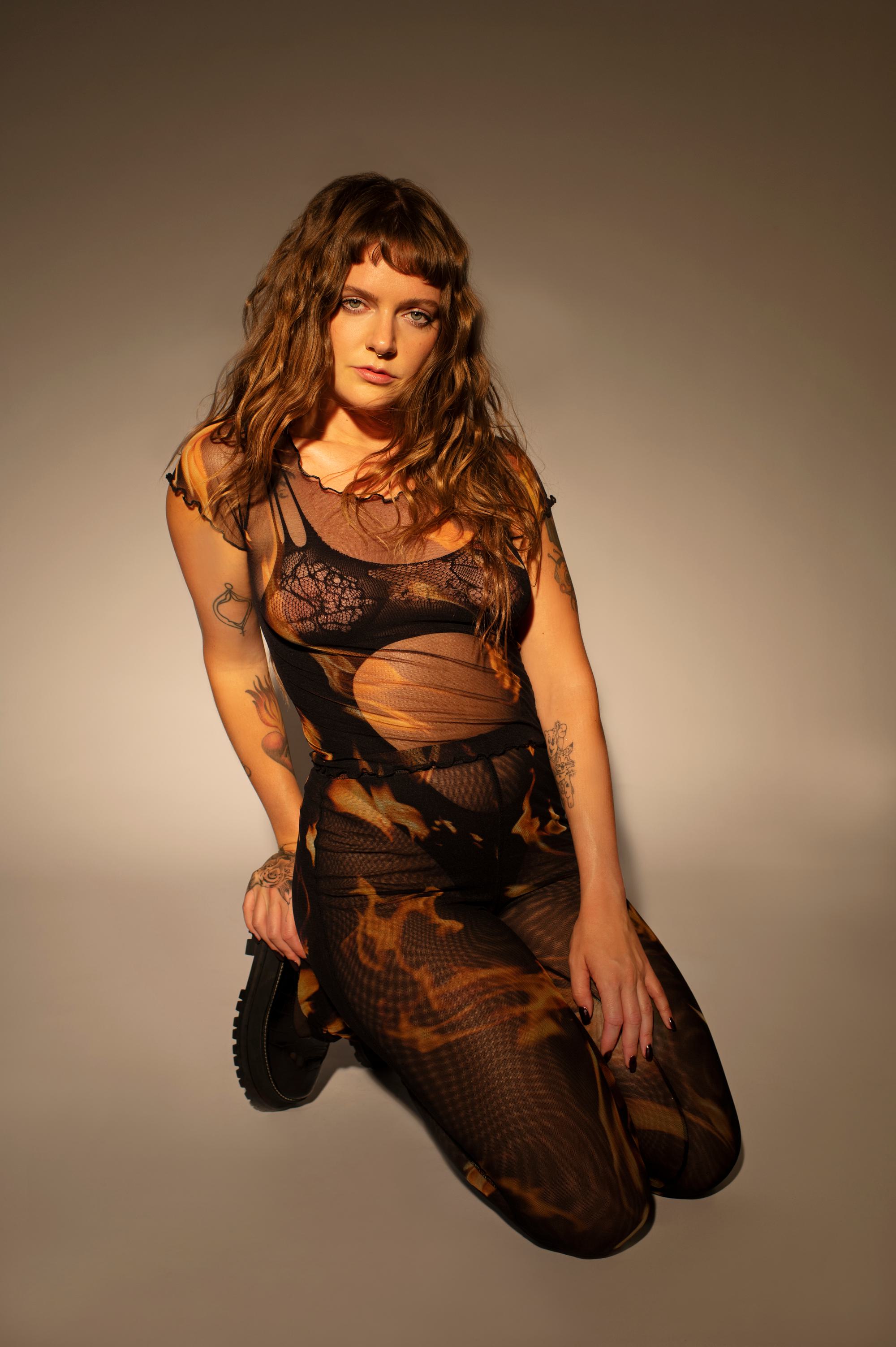 I'm struck by where we started our conversation. Knowing Tove's history, it's astonishing to me that she's been able to negotiate the music industry with her soul intact. Then I discover that her mum is a psychotherapist. Part of the reason she originally sought – and still attends therapy – is because it was destigmatised for her and her brother at a young age. And both her therapist and her mum have provided tandem support for Tove, when she has to confront the 24-hour rolling commentary on her looks – a grave, seemingly unavoidable consequence of pop stardom.
"People do start dissecting you. Not even trolls, but makeup artists. You'll be on a shoot and someone will say 'Oh, I don't think this is going to fit you… we were told you were a smaller size'."
"Not that long ago, I'd just done this TV performance that I was really happy with. And I looked at the comments on YouTube – not the place to look. And one said, 'It's so annoying when girls are skinny, but they have that double chin.' And my mom's there pointing out all the nice comments, and the 20 fans that are going after the first commenter like 'You're an asshole and she's beautiful!'"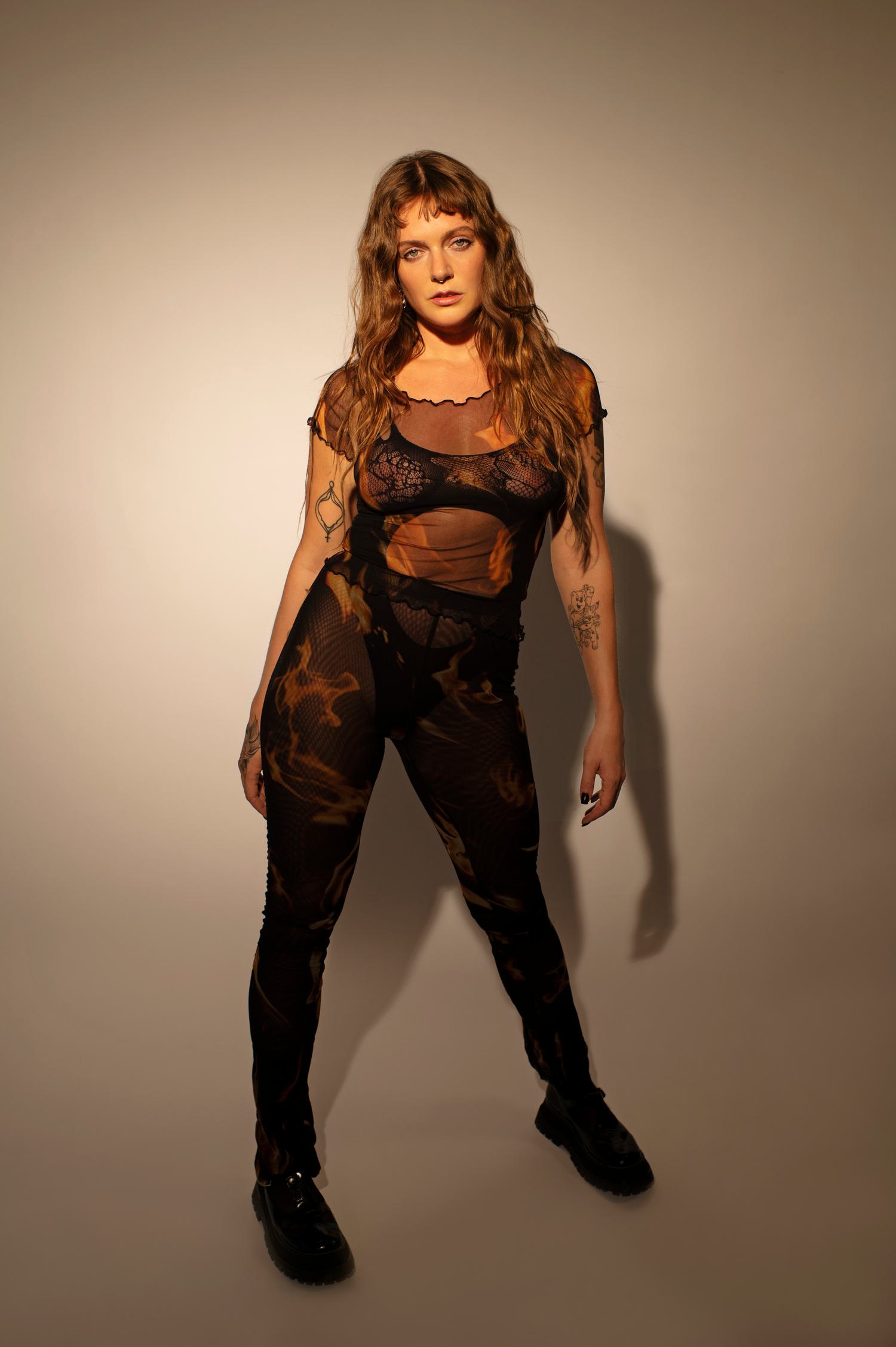 Tove gets angry at herself when these comments cut through her self-confidence. But her therapist as helped her to frame her reactions as a survival instinct. "She says, if you're standing around in a room and everyone's talking nicely and then someone walks in and just goes 'You ugly bitch', everyone's going to be a little bit on guard. Because it's mean and it's angry and your body registers it physically as a threat. It stands out to you because you need to be aware of it and pay attention so that you don't get hurt. That's why the mean comments stay with us."

Despite the support she gets, the emotional reactivity that has arguably made her music so successful – and relatable – is still there. The main tactic she employs to help it not totally explode her life is acceptance. "I'm going to be an emotional roller coaster, and not as in control of my up and downs as I may want to be. I have, from what I'm told, quite an intense energy. If I'm feeling a bit off, everybody in the room feels it," she says, apologetically. "And that is hard to… I can't really fix that, you know?"
Going independent has made a world of difference, meaning she's mostly around a close-knit team who actually know her and she can therefore take up some space. Given the years she spent trying to disappear, she's reluctant not to. "People are just going to have to see, when they're around me enough, that I'm actually quite nice. I'm not scary. And I just don't want to make myself smaller anymore."
Dirt Femme is released on 14 October via Pretty Swede