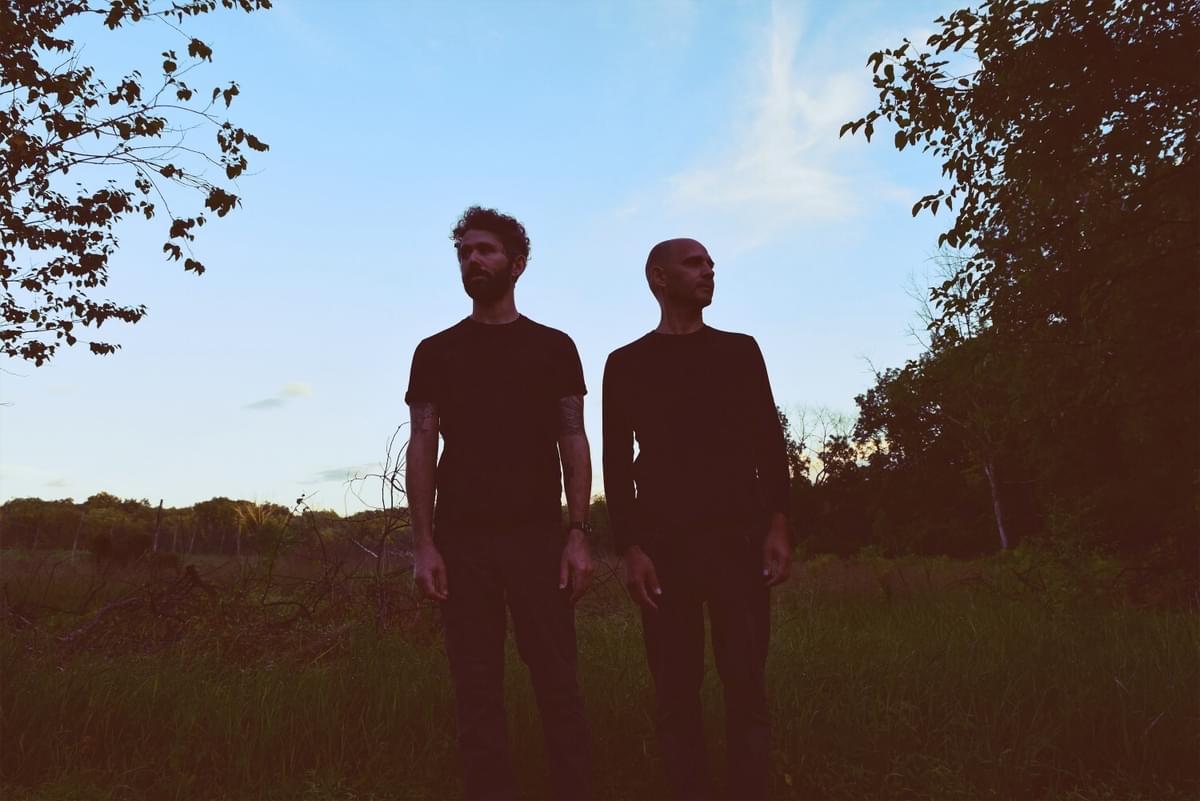 The Antlers: Silberman, Spirituality and Silver Linings
31 March 2021, 09:00
Seven years after their last album, New York's finest sad-eyed rockers, The Antlers offer hope for the future, and a sun-dappled exercise in nostalgia, in what might just be their happiest album yet.
Growing older has its drawbacks. Loved ones move away, places you once knew become unrecognisable. The unspeakable strain of the past year has made it harder than ever to maintain relationships, to realise who is there for you, who never really was. You can carry that sadness around with you, let it suffocate you, or you can accept it and perhaps, try to set it free. Seven years after their last album, The Antlers are here to help you do just that.
Chief songwriter Peter Silberman is arguably one of the most emotionally expressive and masterful songwriters of the past decade. The Antlers' breakthrough 2009 album, Hospice, often cited as one of the saddest records ever made, was a devastating, open wound of a record that told the story of an abusive relationship through the concept of a terminally ill patient and a hospital worker. After a further two albums, two EPs, and one solo record from Silberman; 2014's Impermanence led to the revelation that Silberman had suffered from temporary hearing loss, as well as vocal cord lesions that led him to believe he may have to quit music altogether.
Despite how frightening this must have been, The Antlers' fans familiar with the visceral fragility laid out on display are now treated to a surprisingly gentle experience in Green to Gold. One that bypasses the severity of any pain or loss, with warm brass arrangements and gossamer guitar lines. It's celebrating the light through the trees, not lamenting any lightning that has struck.
If it's not already clear that this record is lighter and happier, perhaps it can be understood by the different approach Silberman took to this record: writing in the morning. It's a decision that casts a certain, dreamy lightness over the endeavour; a buoyancy that reflects a shift from night-to-day in a very literal sense. Silberman believes there's a special kind of magic being up before the rest of the world: "I used to wait for inspiration to come but this time around it was much more about building a practice, a daily habit," he says. "I decided that the morning might be a good time for me, before I let the rest of the world in. To just kind of sequester that time as 'creative time' and see what came of it. I think it really affected the mood of the album, especially if I was working on a sunny morning".
This enlightened perspective certainly doesn't fit in with the classic hermitic musician of yore, although Silberman maintains there can still be a place for that kind of creativity. "There's so many ways to go around it. That sort of holed-up, cave version of it was definitely how I worked in my early 20s. It was my favourite time to work, and I guess it worked for me then, but these days it's about incorporating the creative process into the rest of my life. Finding a place for it in the midst of doing the dishes or walking the dog. It's about making song-work a regular part of the day and one that is not at odds with being a functioning person."
Another way the process differed from previous albums was that Silberman didn't have any clear concepts in mind beforehand. His approach this time was more about thinking of songwriting as a practice or a discipline, trusting that the songs would follow and write themselves. "As I spent time with them, as they became more formed, they would start to tell me what they were about and what they should sound like."
Inspiration came over a period of two years, where he documented conversations with his girlfriend, friends and acquaintances; their words slowly settling and forming the songs and stories that would become Green to Gold.
"It was a matter of sitting with those conversations and getting some perspective on them. How they fit into the bigger context of growing up, getting older, things changing in your life…but in some cases they were imaginary conversations. They were more about trying to empathise with somebody that I was having a tough time with, or putting myself in the shoes of two other people having a conversation, wishful thinking of a reconciliation that I'd hope would happen between people or between myself and somebody else. That felt like good subject matter this time around. For these kinds of songs, I wanted to be more straight forward and down to earth rather than being all about thoughts in my head or theories".
"Just One Sec" is a good example of one of these conversations. Do you think you could free me from the man I've been? / Do you see me now or do you see me then? Born out of insight acquired from a meditation retreat the band attended a few years ago, the lyrics experiment with the shared story between two people, offering and receiving a kind of momentary forgiveness and experiencing that freedom.
Silberman says, "I think that when you've known someone for a long time, it's really hard to see them as they are and for them to see you as you are, and you arrive at any conversation with them with so much shared history – good and bad – that sometimes it requires sort of a practice conversation in your head to get a sense of what you really want from that relationship. The song is like an exercise in forgiveness. It can be a very healing thing to kind of try on for a minute and kind of imagine what your relationship or friendship might be without all the baggage."
Previous conversations with Silberman point to his interest in spiritual and Buddhist texts, and in mystical poets like Rumi, but with these concepts already integrated into his world view, it was easy for Green to Gold to move away from that slightly. He mentions Dandelion Wine – a book by American author Raymond Bradbury that did perhaps weave its way into the themes of the album. "It's a fictional collection of interconnected stories all revolving around summertime for children long ago, back in the '20s or the '30s. It really captures the season and the feeling of the season and the memories of the season even if they're somebody else's memories. I was reading it in the winter and it was very transportive, it very much brings you to that season and that time."
The idea of him unpicking aspects of the human experience rather than curating any type of mythology makes sense here. "I was interested in stories that had a nostalgic element. Sort of looking back on those times, on the past or on your childhood, with the perspective of being an adult in the present, to try and have a deeper understanding of what might have been going on at the time."
I pick out a line in another track, "Wheels Roll Home" that says: There's a point, way out / past the present tense / where our weeks away make a lot less sense." Here, there's a kind of nostalgia for a lost future. It's a hauntological statement that could have been written at any point in the pandemic, but was in fact, written prior to. I wonder if that's a concept he is familiar with. "It's something I think about a lot," he says. "I mean, I think a lot about being connected to the present moment. In terms of relationships, there's a trap that's really easy to fall into, of projecting out into the future and not appreciating what you have in the present moment. That's something I try to be careful of: to make plans for the future, and be excited about the future, but to also look around and say hey, things are pretty good right now.
Silberman notes that he was in a completely different point in his life when he wrote that song: "My partner and I were really daydreaming about a time in the future where our situations would be a little bit different, you know, having more regular time together, to not always be ships in the night," he tells me. "Thankfully that's where we're at now and I'm happy about it. It's always a challenge not to say ok, what's the next idealisation of the future, what's the next thing. I guess there's some combination, some attempt at striking a balance between what you want for the future and an appreciation of what you have that connects to having no idea of how much time you really have on earth. The cliché of living each day like it's your last is really true. You can't always keep that in the front of your mind but it's something good to have in the mix so as not to lose your perspective."
The idea of focusing on what is, rather than what will be, is something that permeates the entire album. Although it's perhaps been a challenging couple of years for Silberman, it's clear in the pleasant weightlessness of the record, that Green to Gold offers a rehabilitation of sorts. Living away from Brooklyn, having some time to breathe and make the music he wants to make has been good to him. The Antlers' latest record is an arm outstretched, a blurry world coming into focus. It's trapping a spider inside a glass and being brave enough to let it go.
Green to Gold is out now on Transgressive
Get the Best Fit take on the week in music direct to your inbox every Friday