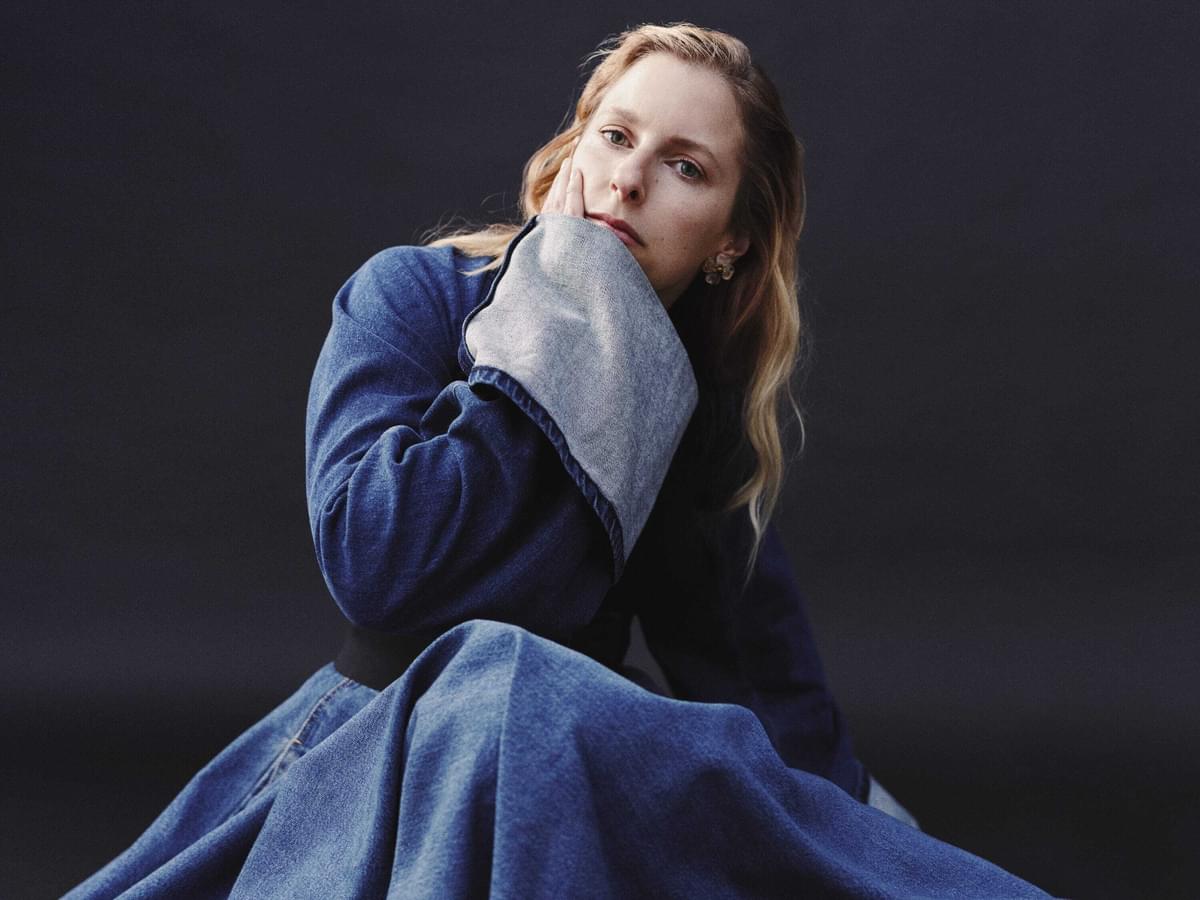 Susanne Sundfør is in bloom
24 April 2023, 07:00
In the six years since her last record, Susanne Sundfør has had a daughter, grappled with anxiety, and thrown herself into climate activism. With new album Blómi out this week, the Norwegian singer/songwriter tells Rick Burin about rebirth and hope.
It is May 2018, and Susanne Sundfør is drenching the Barbican in sound. Clad in a black cloak, her eyes smeared with kohl, she is nearing the climax of a staggeringly ambitious audio-visual show.
This final song is her eco-anthem, "Mountaineers", and as it moves from despair to defiance, she begins to climb the octaves. "What we are, what we want, it will never change," she sings, steadily building in power. "We won't abide by your laws anymore." And then, suddenly, she rips the lid off that voice.
The show, later immortalised on record, appeared to outsiders like another stepping-stone in a decade-long ascent that had seen her rack up four consecutive number-one albums in her native Norway, belt out the theme song for a Tom Cruise movie, and star in the BBC Proms opposite Jarvis Cocker and John Grant.

Instead, in the wake of her triumph, Sundfør effectively disappeared. In the five years since that tour, she has played only a smattering of gigs, none of them outside Norway. Nor has there been a follow-up to the album she performed that night at the Barbican, Music for People in Trouble. Until now.

"It just took me quite a while to find inspiration again," she says. But that's only part of her story. A lot has happened in those five years – and we'll get to that – but what's striking is that not once during our hour-long chat does she even reference the idea of her 'career'. Or acknowledge that ducking out of the industry for a half-decade is not something that most artists on the cusp of an apparent commercial breakthrough would do. It is, however, extremely cool.
We're talking via video. Sundfør is sitting with her cat in a kitchen flooded with daylight. A plethora of pans hang from the ceiling behind her, and on the table is a pot of coffee that remains largely untouched as she becomes engrossed in one subject after another. Ask her anything, and you'll get a proper – and frequently surprising – answer. Our conversation takes in Norse mythology, soil conservation, Bill Withers, and the death of Western religion. To begin with, though, she shows me her daughter's homemade birthday crowns (these are a Norwegian tradition). Sundfør gave birth to her first child in June 2020.
Has becoming a mum changed her? "Definitely," she says. "It's not just the whole life-altering experience of creating a person; a lot of women also change biologically. There's research showing that your baby is still inside you after birth: you still have your baby's cells in your body, and it can take years before they're gone."
If that answer – earthy, mystical and inquisitive – shows one side of Sundfør's character, then what she says next displays another, in a sort of happy sequel to her immortal song, "Memorial", the sound of a 20-something woman with her heart in pieces. "Before I had my daughter, I met the love of my life, and that also changed my perspective quite dramatically. To become a family… because I was single for so long. I was single most of my 20s, and I didn't have very healthy relationships with guys. And then suddenly there's this person who actually really wants to be with me and wants to share his life with me, and to just have that love experience was profound."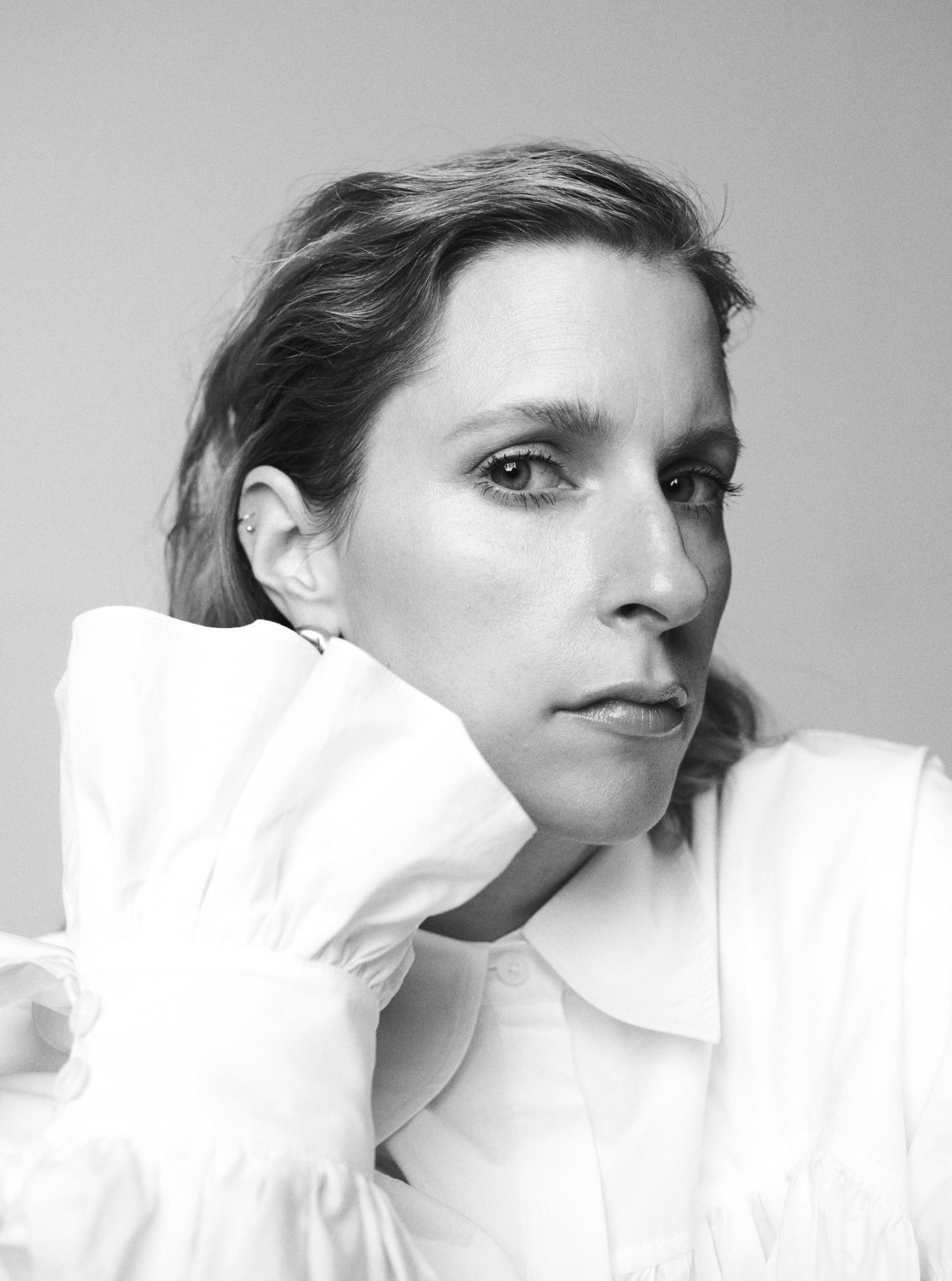 But in tandem with that personal contentment came a professional restlessness. As fans were speculating about when her next album might arrive, Sundfør was signing up to re-sit high school classes as she pondered a change in direction. "I was trying to find out if I wanted to broaden my horizons and do something else," she says. "So I started different courses and I just failed at all of them. I've come to the conclusion that the only thing that I manage to finish in life are albums." She starts laughing. "There just comes a point where I have to read or study something that's really boring and then I just don't see the point. I guess some part of me is really lazy." That may come as a surprise to anyone who has encountered her 2015 multi-layered electro-pop masterpiece Ten Love Songs – apparently the work of a perfectionist traversing some higher plane. As an interviewee, though, Sundfør is almost relentlessly self-deprecating. Later she will dismiss her exalting vocal pyrotechnics on 2017's "Undercover" as "just screaming".
Having a child certainly made her more inquisitive, she says. "Some women have a baby and then they're like, 'Oh my God, why am I working? All I want is to be with my child,' and then you have other mums who can't wait to get back to work. I think I was the latter – not necessarily back to work, but I got really curious. I had all these things that I just needed to know and understand. One of the things that I've delved into is…" – and here she starts laughing again, this time uncontrollably – "… soil."
I already know this. While other artists' Instagram feeds are full of tour-bus snaps and red-carpet selfies, hers is mostly about soil. "I love trying to find connections with different phenomena," she explains. "And soil is, to a lot of cultures, like the womb. It's a strange place where life ends and begins." But her interest isn't just philosophical or theoretical. Nor is it entirely new. "I remember in school, we had a Malthusian class where they told us, 'We're all gonna be deprived because we're just gonna be too many people and everything's going to hell.' And I was, like, 12. And I remember afterwards, everyone was keen on playing football or whatever, and I was just devastated."
From then on, she was an activist. She joined the Rainforest Foundation at 19, and felt like the media was way behind, until An Inconvenient Truth came out in 2006. But what sets her apart from many fellow activists is her capacity for hope. "All I'd heard was, 'We don't have any solutions, it's irreversible, there's no way we can fix this.' But then I started reading about soil and regenerative farming, and there is so much that can be done. And it's almost never too late." She is now practically vibrating with enthusiasm. "They've managed to grow trees out of the fucking desert. There's never not hope."
Were the classes she took about environmental issues? "No," she says, "I was trying to get into psychology. It was the only thing I thought I'd enjoy practising." She tired of that course after it swerved into 16th-century Norwegian history ("all puritan… religious… – so boring"), but a herbalism class at a "really witchy school" proved more inspiring. "One day I'd love to continue that," she says. "I was going to do an exam this spring but I need to take care of my mental health." The simultaneous demands of that pending assessment and the release of the new album proved too daunting, especially after a prolonged and terrifying episode of anxiety that followed the birth of her daughter.
"I've never experienced anything like that," she says. "It was so intense. I still don't know to this day: was it physical or was it mental? I was definitely anxious because I was sleep-deprived, which is totally normal when you become a parent. But six months after giving birth, and not having slept? That's fucking intense. So that's around the time I got heart palpitations." The one positive from the situation, she says, was that it helped her to understand other people better. "All those experiences in life where extreme things happen to you, it makes you a more empathetic person. When people say they're terrified because they have heart palpitations: I know what that feels like. I know what it feels like to think that you're gonna die, just because your heart is racing."
Thankfully, things are better now. "I know this is so far out there," Sundfør adds, rather hesitantly, "but I visited my friend who talks on the album, and she looked at my body, and she said that something was very tight, and she said that she fixed it, and I haven't had palpitations ever since."
The health scare happened a year into the pandemic, and when she got down to recording that album – her sixth studio record, blómi, released this Friday – her change in approach was a direct response to lockdown. "We did live recording with most of the songs. It was ridiculously expensive – most people can't afford to do that anymore – but I really wanted us to be together, as an antidote to the whole shutdown of society that we've all gone through. One of the most important things we can do today is gather, and just be together again. I wanted to do that musically too."
The resulting ten-song cycle is supremely original, mixing her classic balladry and growing interest in spoken word with some incredibly idiosyncratic influences. Its cover shows the six or seven-year-old Sundfør ("I never remember") with her grandfather, Kjell Aartun, a retired linguist in Semitic languages whose research she incorporated into the song, "ṣānnu yārru lī". "He worked a lot on his own throughout his career," she says, "and has never really gained much – or any – recognition for his theories. They're quite controversial, at least that's what other academics have said." Those theories ultimately cost him his job and his reputation. "And when you have a family member who you really care about – and I really care about my grandpa, and he was so important to me in my childhood – and they are not just publicly criticised, but also ridiculed, it happens to the whole family."
As she's saying this, her tone shifts, like in "Mountaineers", from despondency to dissent. "What I want to do on this album is celebrate what my grandpa did, and also to give my family a gift," she says. Her delivery is staccato now: she sounds fiercely protective. "And no-one can cancel it, this time, because it's art. So you can't say it's wrong, or it's dirty, or it's pseudo-scientific. You can't say any of these things, because I incorporate it in my art."
Does it feel like a particularly personal record? "Yes," she says. "I guess I'm a bit more open about family stuff. It's not like it's been so secret before. But probably because I became a mum myself, I just wanted to say: 'This is your family, this is your heritage, this is where you're from.'" The song titles are all in Norse: "a nod to the language geekiness of my family," she explains. "blómi means 'to be in bloom', and that's where I feel I am in life."
"I just want to show my daughter – and anyone else who wants to listen – that there are alternative ways of viewing the world."
(S.S.)

It certainly sounds that way. It is a mesmerisingly beautiful album. Sundfør has said she intends it as "an antidote to the darkness that dominates our culture", and it is absolutely that. Alongside the blissful familiarity of "náttsǫngr" – a folk lullaby building characteristically to the words, "scratch out my cold black heart" – lies her tribute to her grandfather, with its Gil Scott Heron-ish circularity. "leikara ljóð" is something else again, an infectious soul song built on handclaps and harmonies, while the dream-like "ashera's song" segues into the cyclical title track, the artist's letter to her toddler. "I just want to show my daughter – and anyone else who wants to listen – that there are alternative ways of viewing the world," she says. The album is dedicated both to the family who raised her, and to her child. More than once, it references new beginnings.
While Sundfør's previous record, Music for People in Trouble, dealt in catharsis, the new album "comes from a different universe: because that last one was all about pain and darkness, and blomi is more about light and life".
We are sorely short of wonder, she says, in a western world suffering from the loss of religion. "Religion has been used to manipulate us, and control us. And then we decided to blame religion instead of the people who did that." In blómi, she borrows symbols and myths from "beneficial" religions and matrilineal societies to celebrate how nature is able to create and nurture life. "In saying that atheism is always better 'because: science', we're depriving ourselves of something deeply human and necessary for us. I'm not saying you can't be amazed with what science finds out, but I just think there's something about feeling wonder – or astonishment to the mysteries of reality."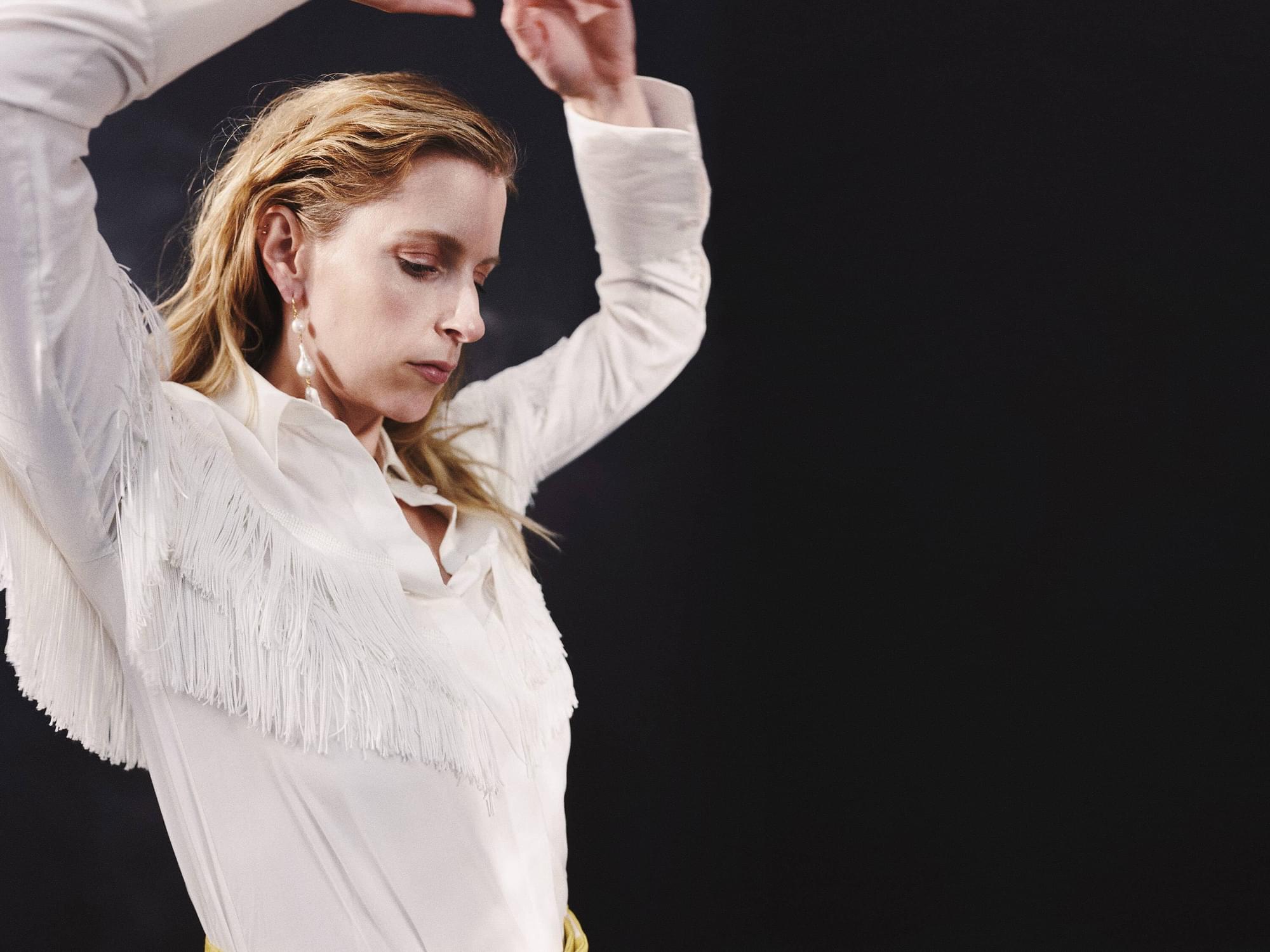 Those keen to experience that feeling of wonder can simply put on the album's seventh track, "alyosha", a song about Sundfør's great love affair, and a showcase for that incomparable voice. Those moments when she cuts free – in this song, in the second half of "Undercover", at the end of "Mountaineers" – feel like the closest thing in music to glimpsing God. But she uses that power and upper register sparingly: you have to wait for it. Is that a conscious decision? "It's when I want to express that kind of over-the-edge power, a sort of unsophisticated or raw emotion," she says. "But it's very straining on my voice, so if I do that, then I can't sing the rest of the day. It's not correct vocal technique at all. To me, that's not my proudest achievement vocally. That's like… just screaming."
What is her relationship like with her voice? "I think laziness comes in again, because I don't like practising singing," she says. She did make one concession to safeguarding her gift, quitting smoking when she turned 30, but she isn't an absolutist. "The way I think about my voice is the way I think about music, and the way I practise being a creative songwriter: I'll always be a pop musician, so it's not about perfection. I used to sing opera a lot when I was a teenager, and that's all about technique: you need to develop your timbre, because you're supposed to be louder than the orchestra. Then you can sort of be creative in how you interpret songs. But with pop music, it's much more about intuition."
Does she sing around the house? "No. I don't really sing apart from when I need to work, which is really sad, because I used to sing all the time. I think that happens to some musicians. But I don't really listen that much to music. When I was a teenager, I was obsessed. Like, it just never stopped. That was everything for me. I think because now it becomes work-related, I start analysing, and I'm extremely picky. I almost don't like any music. My husband has a lot of Brazilian records, and I really love listening to those. I like Neil Young and Kate Bush and Bill Withers and…" She tails off, having apparently run out of names. "It's just: when I approach music, it has to be that I write it. I don't know why, but that's how it is."
Other artists will talk of their desire to leave a lasting body of work, provide a lifeline to those who love art, or fulfil some deep need to express themselves. For Sundfør, it's much simpler. "I see the way that the albums have appeared in my life now, and I see that it's me telling my life story. But that's not conscious choice. I think, for me, it's about play: not necessarily always fun play, but more like just being creative about music." She shrugs. "That's pretty much it. It's not fancy at all. It's just making music."
Get the Best Fit take on the week in music direct to your inbox every Friday