"Initially, getting back into the media cycle can be really hard and awkward. I make albums and don't really know what they're about until I start speaking to people in this format."
It's been three years since the release of Monds-Watson's last album as SOAK but they return this month with third record, the beautiful If I Never Know You Like This Again. Before the pandemic, the Derry-born musician was often queried on everything from LGBTQ+ rights (ahead of Ireland's landmark Marriage Equality referendum in 2015) to the Troubles. While eloquence may to come naturally to them, the history of their colonised region and the human rights of queer people are tough calls to answer for anyone - let alone a teen. "I definitely felt frustration in terms of feeling like the spokesperson for the youth of Northern Ireland," they acknowledge. "I'm knowledgeable to a degree but I can't sit and explain the whole, deeply complex scenario up North. I nearly felt as though it was a job. I wanted to show the good sides of where I came from as well, and be supportive in terms of shining a light on the Marriage Equality referendum. At one point, though, I felt like I needed to start speaking about something else."
"People seemed to get it out of their systems, so I don't seem to get asked as much about the Troubles anymore - except if I do media in the States. Derry Girls seems to be the new angle about where I come from that I get bombarded about," Monds-Watson laughs. "I'm happy to fanboy about it all day though, because it's such a good show.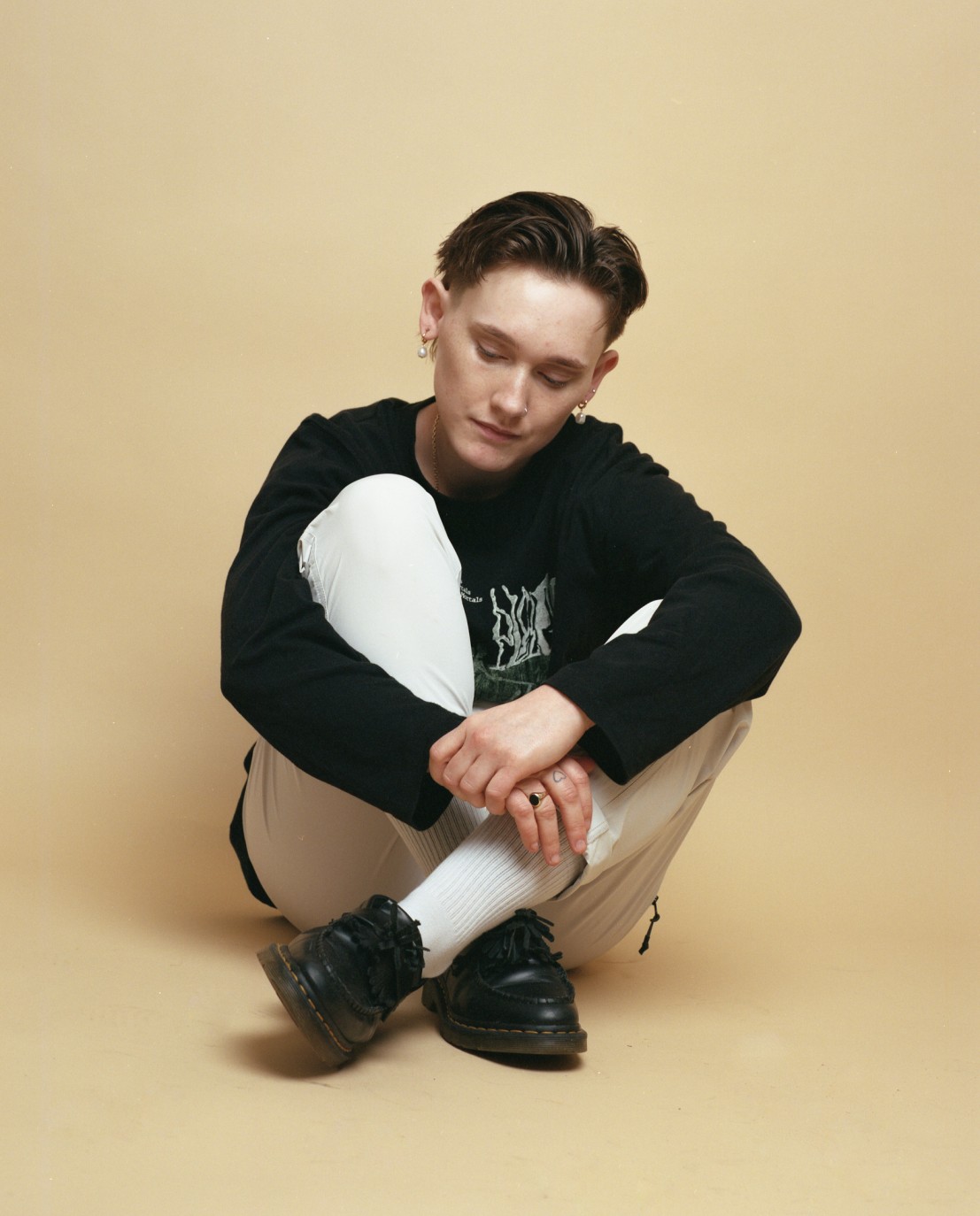 Having spent four years away from Derry, the 25-year-old felt compelled to return after Covid. "I was homesick for Irish culture," Monds-Watson tells me. "Whenever I moved away, I romanticised Ireland so much because I missed the way of life. There's a certain familiarity that Irish people have with one another. Covid really drove home that I wanted to play a big part in my parents' lives instead of being home three times a year. I'd never say never in terms of moving to England again, but I'm excited about finding somewhere in Dublin."
For Monds-Watson, there's a reluctance to accept past portrayals of themselves and their art. "I felt like people pigeonholed me as this cutesy artist because my first record was quite acoustic pop," they nod. "For a while, I was quite restrictive in what I'd talk about and I didn't really make the music I wanted to make. With this album, I decided that I didn't have to dress up my experiences for anyone. This music is for me, and if I don't like it, then I don't have to put it out anywhere. I really wanted to collect these memories and have them forever; explore them, process them."
For a project so embedded in the idea of capturing the past to understand your future, Monds-Watson leans towards coming-of-age freedom with a rebellious attitude and poetic lens as SOAK. One snapshot takes place while they were living above Alan's Chicken Shop in Manchester, experimenting with drugs and other life experiences. "The song 'pretzel' is about a moment when I was living with my friends in the UK. It was really fun, but also a classic dungeon of mess and unpredictability," Monds-Watson concedes with a grin. "That song was a way of documenting all of those first times, and the anxiety of it. I think I'm quite weak when it comes to any substance! My mental health can really go up and down, and I didn't want to do much to destabilise it. It's about giving into peer pressure and wanting to have good times, but also experiencing panic simultaneously. You're only young once. I wanted to try it out but looking back it's like, 'Jesus, that was a hellish week'," they laugh.
"I'm excited for my grandparents to read this stuff because they literally go through every interview I do!" Monds-Watson smiles, shaking their head. "I think in prior records, especially the second one, I had this expectation of myself in terms of what I thought other people wanted from me. My process behind writing this album came about because I felt like Grim Town was what people assumed they'd hear.
"I used to really dress my lyrics up in a way that made them overly poetic to the point of confusion," they continue. "Yet when I listen to other people's words, I want to feel them immediately. The National and Wilco have incredible sentiments without making them Shakespearean. It dawned on me that, if I just want to make the music I like but then it's not successful, I can live with that. Lyrically, If I Never… was really off the brain. I would just sit down and sing nonsense for hours on end. I didn't alter the final result much because the words that came out must have been real."
The storytelling ranges from heart-wrenching honesty about figuring out gender identity, love, mental health and missing people close to you ('What if you fall in love overnight with some posh boy on a gap year? / I can't compete with anatomy / I'll never be the real deal') while also delivering typical SOAK-level self-deprecating humour ("I knew my 20s would make or break me but wtf is this shit").
"Some of the phrasing is tongue-in-cheek," Monds-Watson carries on, with a grin. "Hopefully not in a cocky way, because I can be quite sarcastic and pessimistic. The first song on the album, 'purgatory' is full of general shite-talk about how I view life. It was a real relief to write that song. I have this fear about being suddenly full of regrets about all of the things you didn't do right before you die. I think about that all the time. I was going through all the ideas around time-wasting and how I view myself. 'When my life flashes before my eyes / Will I be ready or beg for more time?' might be one of my favourite lines because it reflects how I think. It's so accurate in terms of what I'm like as a person and how I see birthdays. I'm so conscious of the passing of time."
"The album was cathartic to make but also terrifying," they add, reflective. "It highlighted the things in my life that are in an issue that I hadn't recognised before, like getting an answer to a question I didn't know I had. It felt powerful."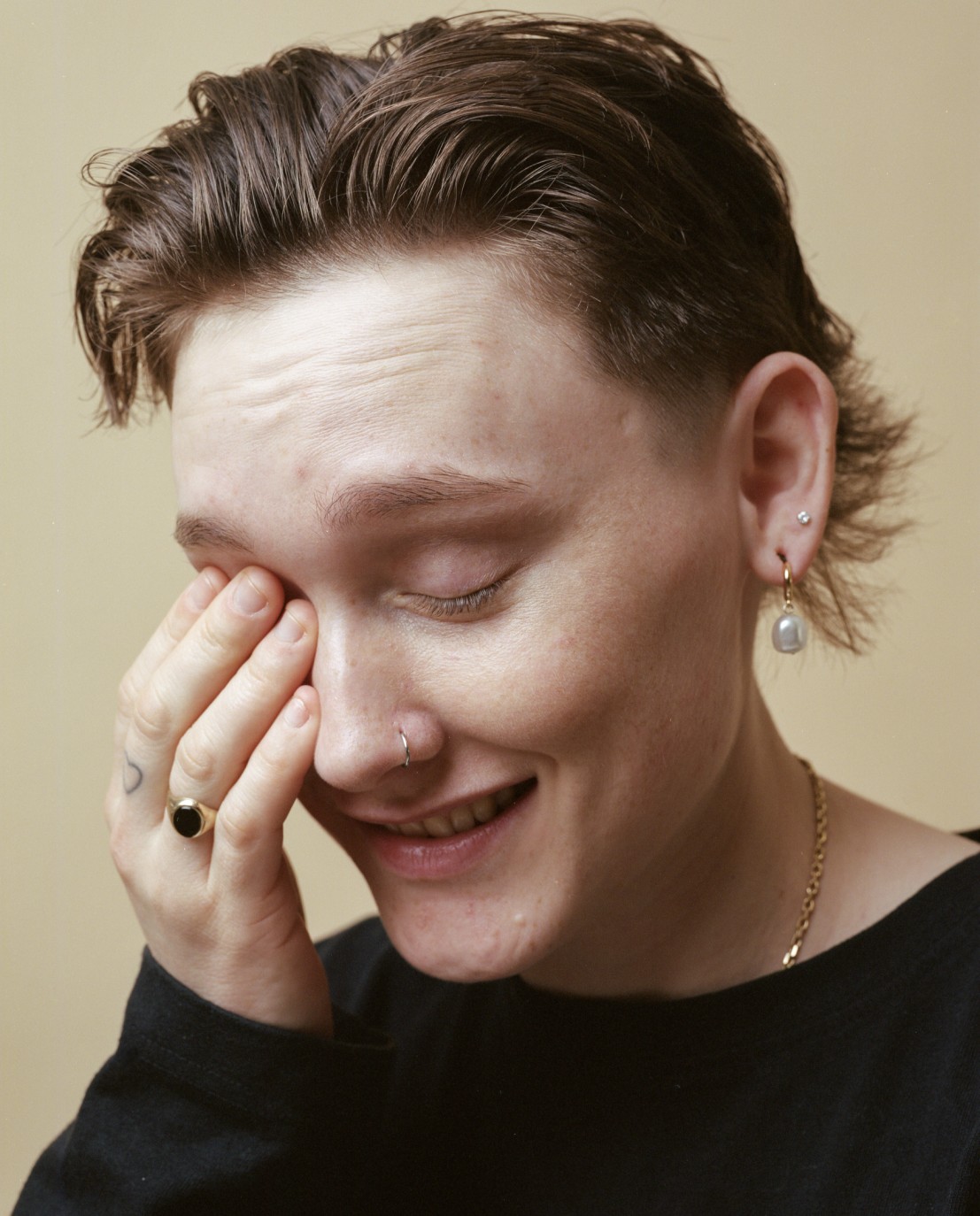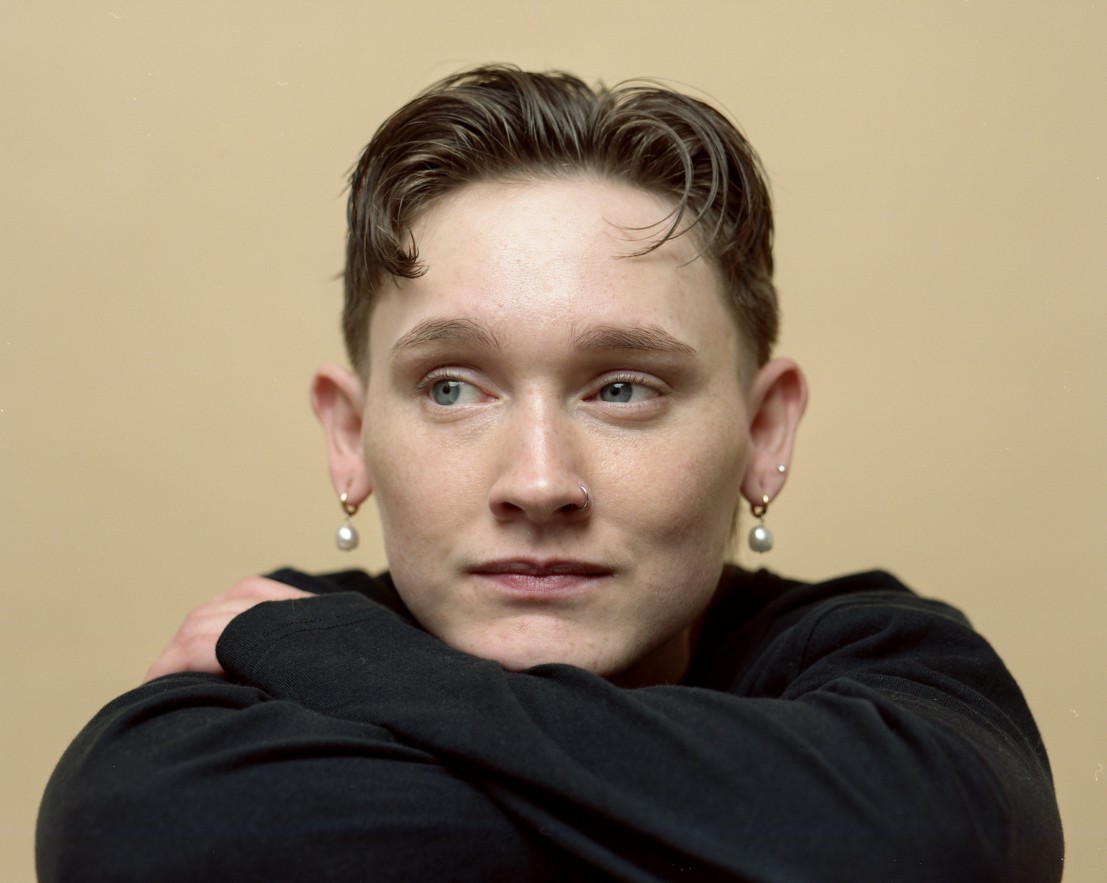 "In 'bleach', which is a desperate and pathetic song, there's a whole part about missing someone. It doesn't shy away from how painful it can be to be apart from a loved one and the insecurities formed around when they come back – are you still going to be their person? I don't want it to be fancy and clean cut and pretty. I want it to be brutally candid, because it makes people feel it more. Adrianne Lenker is one of the best songwriters of all time, and all of her music is so raw. It doesn't make her look good all the time and I love her all the more for that because she's real. There's a sincere need or want for honesty and authenticity right now in art."
Monds-Watson has been collaborating closely with Tommy McLaughlin (Villagers, Pillow Queens) since the age of 15, and they wrote most of the album together before recording it with the rest of the band in Attica Studios, Donegal.
"We're best friends so they can tell me anything," they say of McLaughlin and fellow SOAK band member James Byrne. "I respect their opinions the most. I say this every time I make a record but I think it's the album I've always wanted to make. I was going to start writing an album anyway before Covid, but then that happened and I fell into the process more than ever. I needed a distraction. I wanted to put everything into something so that I wasn't living in reality. Through lockdown, I was lucky that I was in Brighton and had a full studio set up in my house.
"Every couple of months, I'd go over to Tommy's and play the shit out of the songs to make sure all the arrangements were correct. That was a relief – I looked forward to that so much between lockdowns. I'd come home and see my family, and it was so lonely without that. A huge motivation was that I knew we'd have time in the studio booked and we'd be together for two or three weeks. It was like summer camp."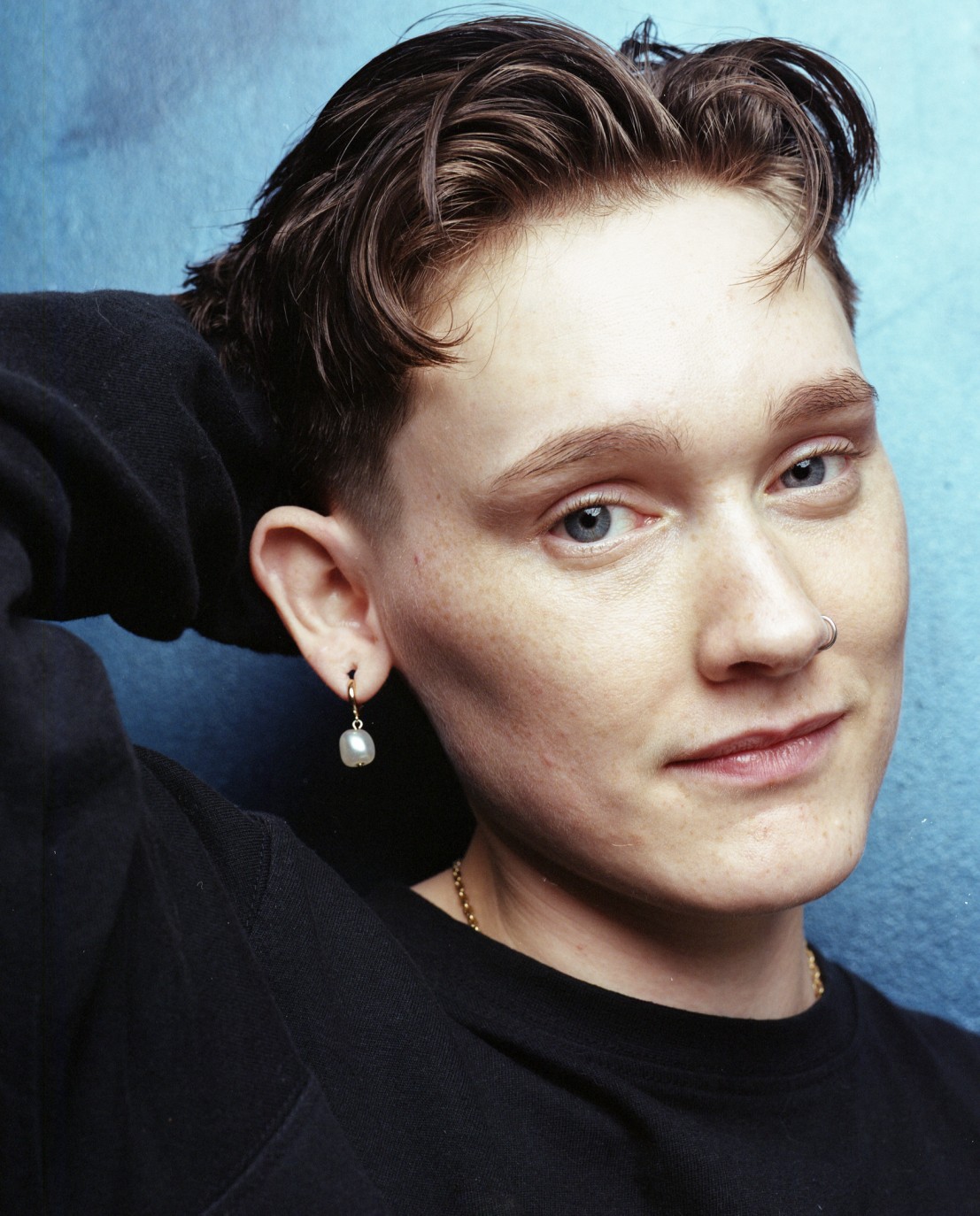 With a fresh mindset in 2022, McLaughlin and Monds-Watson embarked on a tour of independent venues across the UK in January, allowing them to reconnect with the joy of live performing and foster past, present and future fan relationships.
"People really appreciated us going to those parts. Everyone we met were like, 'Why the fuck are you playing here?' but the whole thing just felt so personal," McLaughlin recalls with a smile. "I'd go to the merch stand after the show and just chat to everyone. It was the first time in ages where I'd heard what my music meant to people in such an intimate manner. I just want more of that communal sadness in one room again!"
If I Never Know You Like This Again is released on 20 May via Rough Trade.