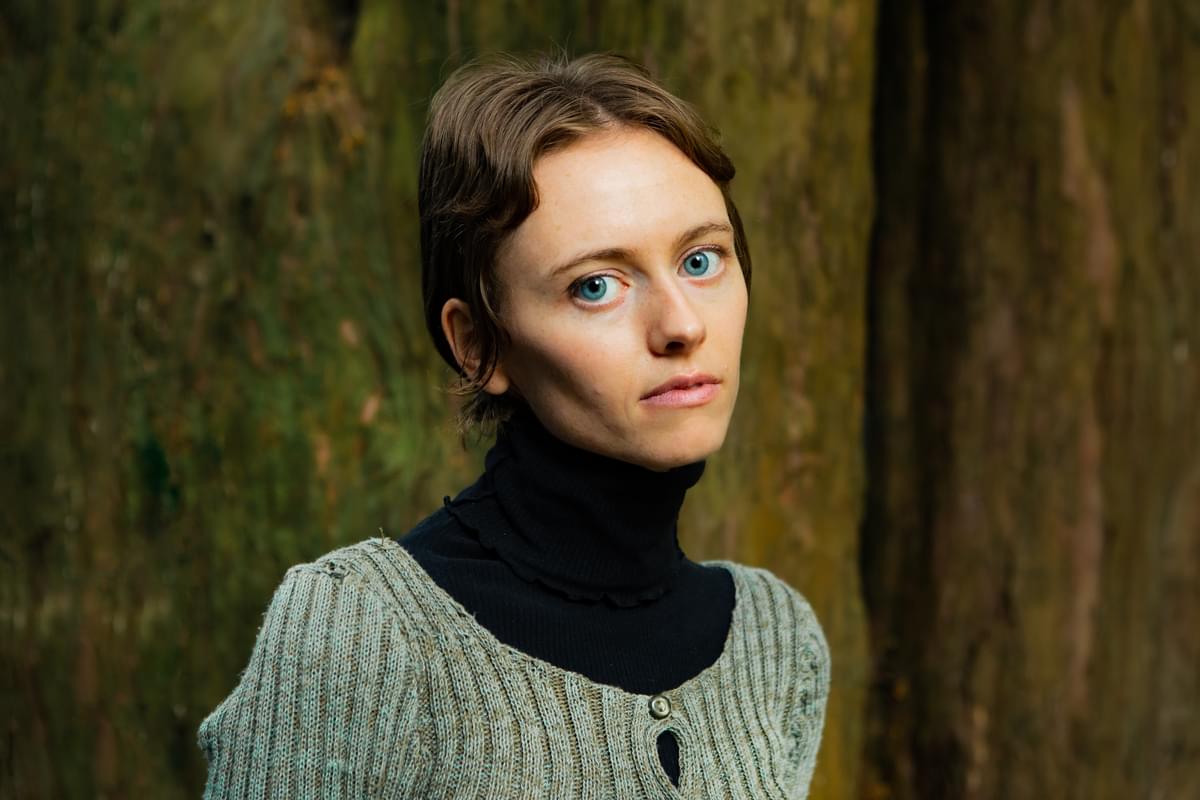 Skullcrusher takes us into the Dollhouse
12 October 2022, 09:00
On her debut album Quiet the Room, Skullcrusher turns an adult's eye to the complexities of childhood. She talks to Ashwin Bhandari about revisiting her past and feeling through the darkness.
Four years ago, Helen Ballentine handed in her notice at the art gallery day job that was making her miserable and, during a long summer of unemployment, began to write songs.
"Places/Plans" was the first song she recorded, initially for fun, together with her collaborator, musician/producer Noah Weinman (aka Runnner). It was also the first song she released, in early 2020, having been signed to Secretly Canadian on the basis of her demos alone. Shortly afterwards she played her first show in front of friends and family, and an unexpected audience of early Skullcrusher converts.
"I didn't expect the kind of media attention that I was receiving at the time to be at that show", she says, speaking from a room at her mother's house. Her cat, Finn, meows loudly and walks across her keyboard, blocking the view over Zoom. "It was very overwhelming and fun. I was definitely nervous! In my head, I'd always imagined things would be a lot more low-key."
Now, after two well-received EPs – 2020's self-titled and last year's Storm in Summer – Ballentine is preparing to release her debut full-length, Quiet the Room. A big part of the album, as the artwork suggests, is the idea of revisiting your past as if memories of your childhood could be viewed through the windows of a dollhouse. Across the album's 14 tracks, Ballentine expresses her interior world through this cobwebbed and mysterious construction.
"There's a tendency for us to create a simplification of childhood, especially in media," she says. "I like to think about it having a darker edge, about getting to the roots of my anxieties. Children have a conscious maturity kind of like what exists in an adult's mind, but without the awareness of what significance certain events might have in later life."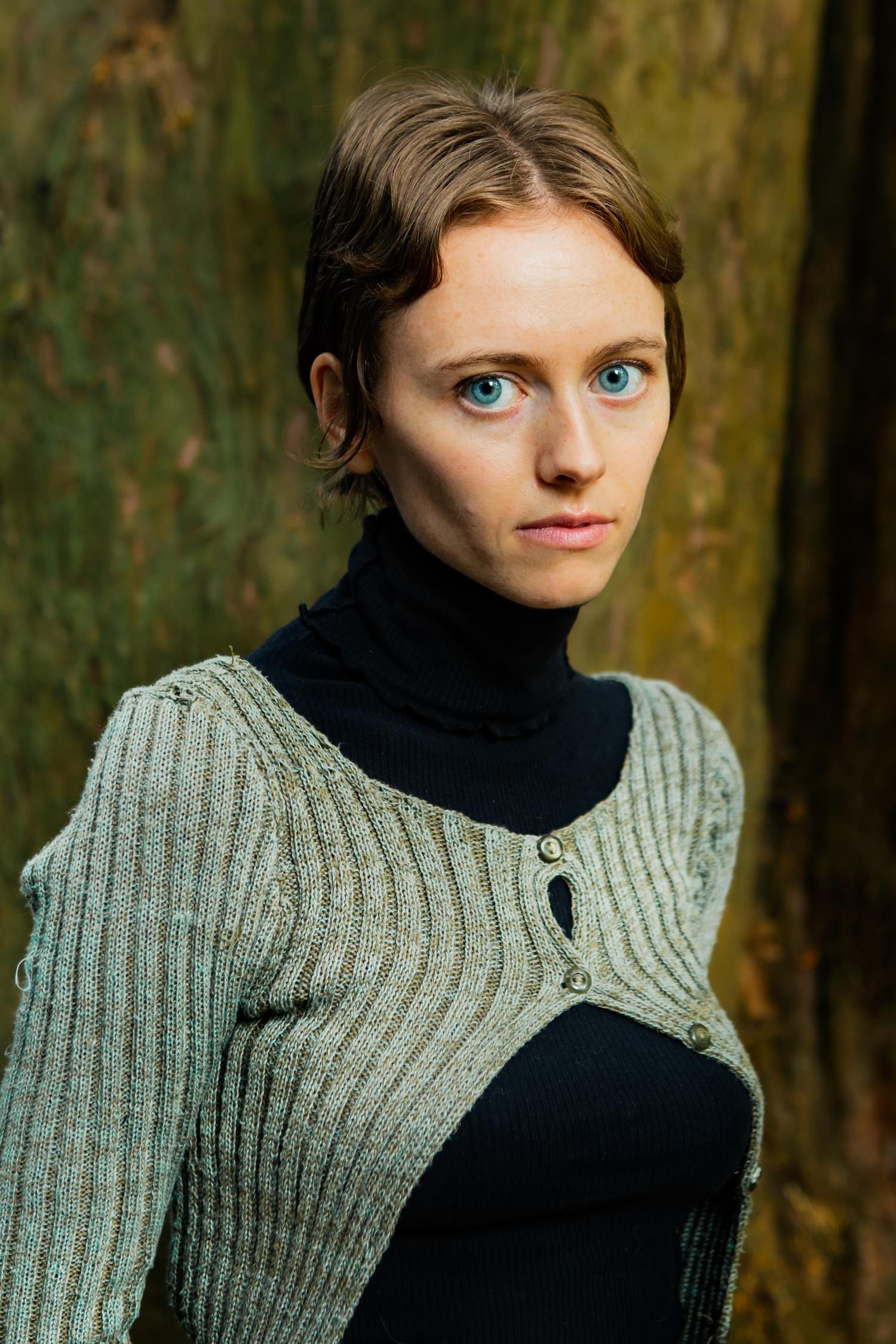 Ballentine grew up in the city of Mount Vernon in upstate New York with her mother, a theatre actor, and her father, who was a frustrated musician-turned-financier. Looking back on those years, she says she felt much closer to her childhood self than she had been. If she could give that young girl any advice, she says it would be to tell her "What you're doing for now is good enough."
"The thing about knowing who you are is something that I struggled with a lot when I was just starting out making music," she says. "For me, this album focuses a lot on working through that unknowing and getting to the other side."
Lyrically, Ballentine's songs lean more towards abstractions than the blunt and grounded confessionals of some of her contemporaries. But there's a humour there, too, with lines such as "Now we are driving through green / my head is pressed to my knees / and I can feel you thinking / what is this space in between?" on recent single "It's Like A Secret".
While British folk's 'lost boy' Nick Drake was a huge influence on Ballentine's early songs, one of Quiet the Room's standouts is "Whistle of the Dead", a Daniel Johnston-esque piano short. The audio is taken from a home movie of five-year-old Ballentine banging on the piano of the family home in Mount Vernon, recorded by her parents. It's not something that she would necessarily put out as a single, but it's the song she says she is most proud of. "An important part of including that was to show that even something like that has value, much like an unfinished drawing," she says.
Although Ballentine has barely scratched the surface with Johnston's back catalogue – his music wasn't something she grew up with, rather she discovered him through reading articles online – she says she can see some similarities between them. "I have yet to enter his world, but I can for sure see the parallels in terms of recording style and sketches that he made," she says.
When an artist graduates from home recording to a professional studio, often there's an ebbing away of the intimacy that made their work so appealing. Not so with Skullcrusher. Although Quiet the Room was recorded in The Chicken Shack studio in upstate New York, Ballentine says the process still felt incredibly personal, practically being in studio owner Nick Kinsey's home.
Friends of Ballentine's joined her and Weinman in the studio, contributing strings to the lush, ambient crescendo of "(secret instrumental)" and the distorted fairytale sound of "Outside, playing", among others. These collaborations helped to bring a new focus to the material that she says felt very different from recording all the parts herself.
"When you're making a drawing, the initial parts are like the broader strokes of a brush, and that's what songwriting feels like to me," she says. "Sometimes you don't know what a full song is going to sound like or be yet. That freeing sense of possibility which isn't locked into one set style of production is my favourite part."
Having had her European touring plans put on hold for two years, Ballentine eventually made it over to the UK for the first time this summer with her friend and fellow LA resident Mallory Hauser, who records their own music as Mal. Although technical issues plagued both her End of the Road festival set and an intimate sold out show in London, Ballentine says that she was able to shrug off the issues. "I felt more comfortable with that situation then I have in the past," she says. "I didn't feel panicked or anything. You just have to keep going."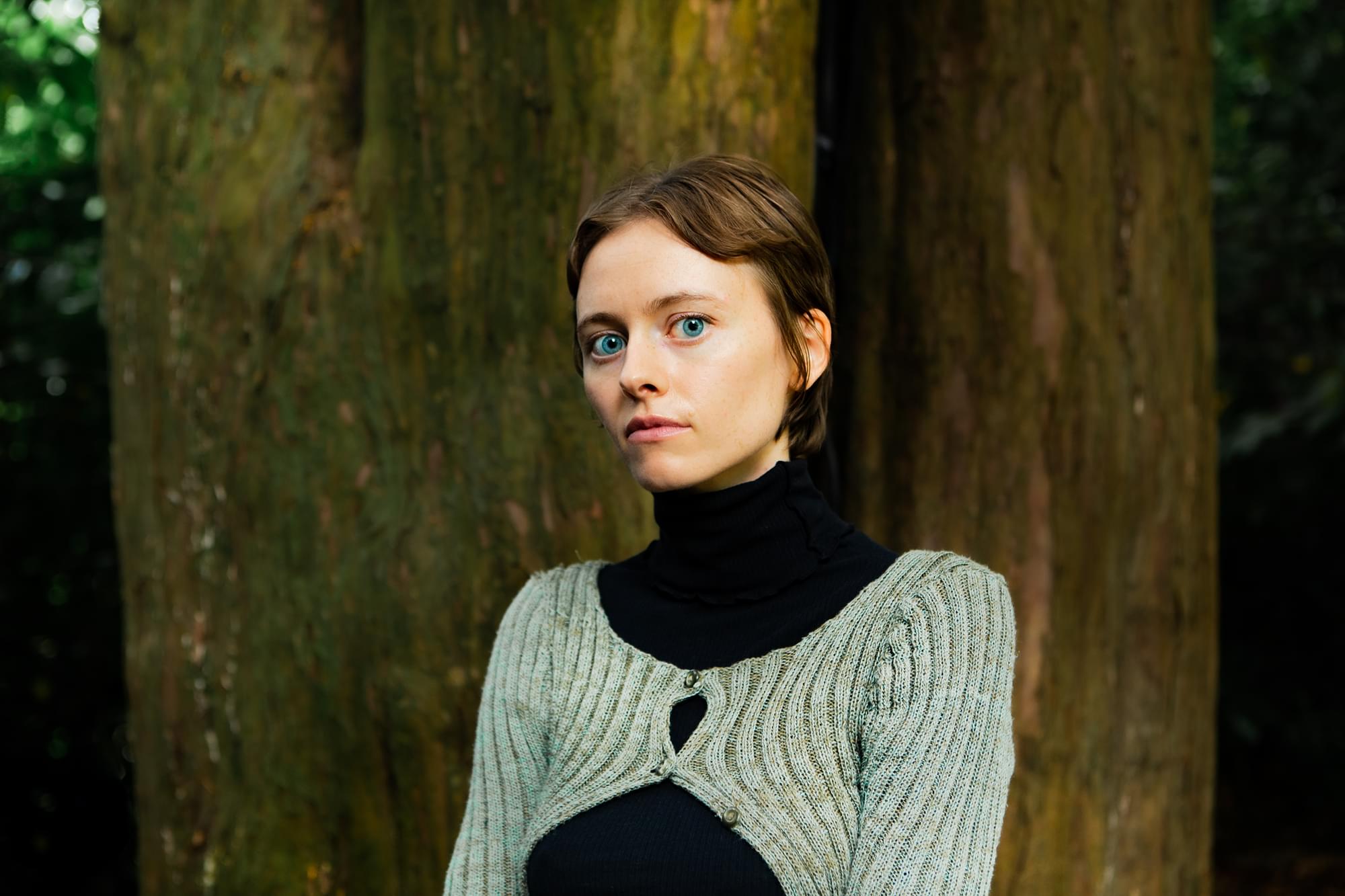 Ballentine will launch the new album next week at a hometown show at the Hollywood Forever Cemetery's Masonic Lodge, followed by a run of US and Canada shows leading into early December. More Skullcrusher shows were announced yesterday for Europe, including six dates across the UK in February next year.
In terms of what we can expect, Ballentine says she wants to keep things as adaptable as possible. One day she might be performing solo in a packed but respectful club venue, the next she could be outside in a festival field with a full band behind her.
"Initially when I thought of playing live with a full band, it was with guitar drums and bass, but recently I've wanted to do more ambient stuff," she says. "I'm still kind of learning how best to perform the songs, and I think that'll just keep changing and getting closer to what I want as time goes on."
Get the Best Fit take on the week in music direct to your inbox every Friday