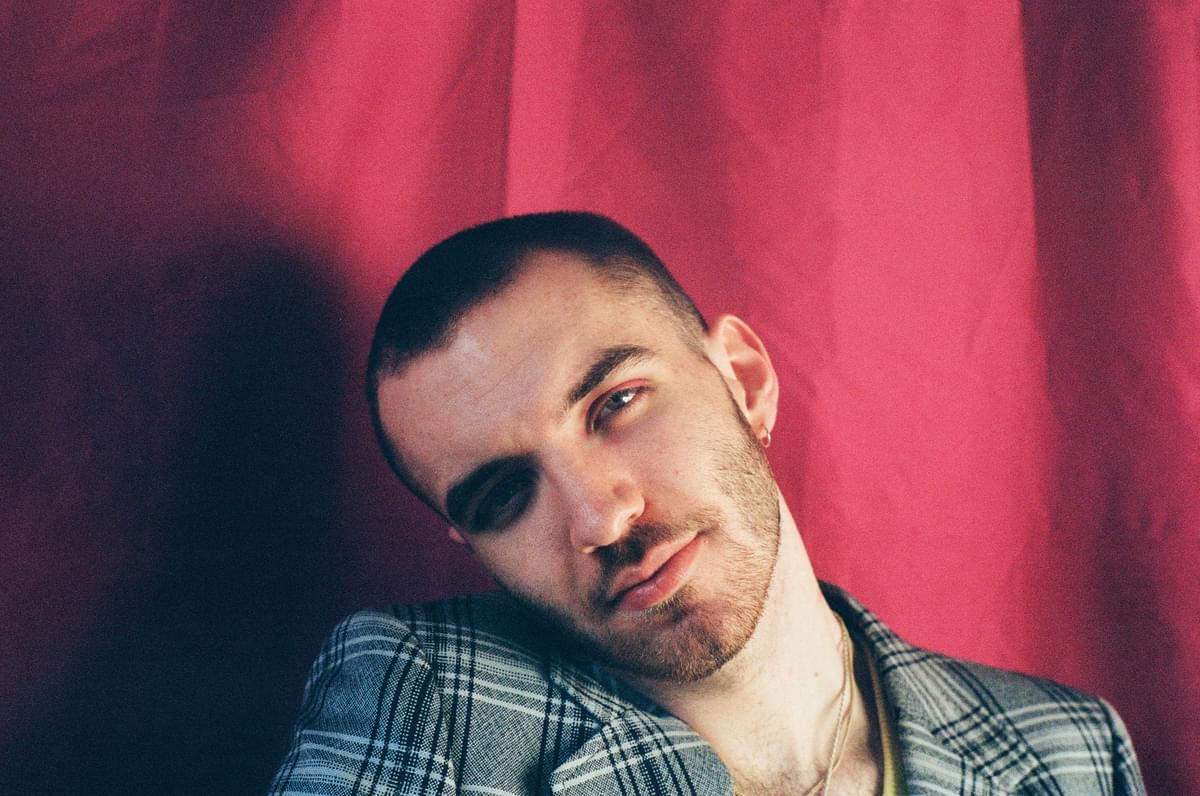 On the Rise

Pizzagirl
09 March 2020, 09:45
Pizzagirl's romantic, cozy, lo-fi jams evoke nostalgia - not just for other decades - but for long lost love and what-could-have-been.
There's a certain familiarity across Pizzagirl's music. The dreamy, indie, soundscapes echo the wistfulness of '80s and '90s pop culture, with "Favourite Song" sounding reminiscent of something out of a John Hughes film. "thispartysux" could be something the Molly Ringwald character would put on a mixtape to her crush.
Pizzagirl – the project of Scouse native Liam Brown – transcends the kind of cinematic old-school wistfulness from decades gone, and is the perfect soundtrack accompaniment to a '90s American teen film. It is charming and personal, and grounded enough to make you feel drawn into the narrative.
Brown himself hails from the opposite side of the Atlantic. Thousands of miles away from the Chicago inhabited by Andie and Ducky, Brown hails from Liverpool – the birthplace of all four Beatles. Trading in the idyllic suburban high school with a small industrial urban city in Northwest England, Brown's childhood was markedly different to the one he saw through the television screens.
"For me, growing up in England, it's quite cynical and grey," says Brown from his Liverpool bedroom. "It felt a bit pessimistic. I feel the American dream concept that you see in films and on TV is always a bit more hopeful."
It's true that there is a sort of idealism with which Brits view American culture, synonymous with the likes of teenage sitcoms such as Saved by the Bell, My So-Called Life, Dawson's Creek. For Brown, though, immersing himself deep into American pop-culture was a way to escape the mundanity of regular life in Liverpool. "I tend to turn towards American pop-culture, just to get some respite," he admits.
A handful of Pizzagirl songs use high school as a backdrop, delving into the psyche of young adulthood. He uses the concept of high school less as a geographic setting and more as an emotional one, drawing from themes from his own teenage years without ever getting too literal.
"It's easy to to draw inspiration from that time naturally because it's such a big part of your life," says Brown.
There is a song on his latest full-length first timer, "library", which is about falling in love at a - you guessed it - library. It's idealistic and romantic but heartbreakingly simple at the same time, reeking of vulnerability and yearning: "But if you go out and don't think about me / have I wasted my time?"
At the core, the premise is so simple. But do people even go to libraries these days anymore, let alone fall in love in them? Do people even fall in love anymore? "I love the idea of a library in a high school," says Liam.
"There's all these places that we like to talk about, or think about – but I'd never actually thought about a library. I had this idea that an American high school library would be so different than a Liverpool one. I also love the idea of traveling to places you've never been, making a song about going somewhere that I'll never be. I just try and see how it would feel if I was there – the idea of American culture as something I know very little about."
He takes a pause. "I've hardly even been to America," he admits.
If (Sandy) Alex G has built a reputation of Americana lo-fi bedroom folk, Pizzagirl is his Scouse, off-kilter, lo-fi electro-pop counterpart. He incorporates a wide palette of moods, emotions and textures into his music, ranging from minimalist, ambient pop to more electronic numbers. Everything, of course, is written by him, with the magic happening within the confines of his bedroom.
"I've always felt a bit of a tourist in the Liverpool scene," says Brown. "That's why the bedroom is so much more comfortable for me."
Obviously, The Beatles are still Liverpool's most famous sons, half a century on. Despite guitar-based indie stalwarts such as The Wombats, Hooton Tennis Club and Circa Waves emerging out of the Liverpool music scene, it's still London that makes headlines with its constant outpouring of bands.
Brown, though, while still respecting his guitar-based forefathers, has always been drifting past the confines of traditional rock. His music is a cacophony of influences. He maintains a dutifully pop-minded vocal, but his instrumentation is more eclectic. Pizzagirl has, in the past, been compared to the likes of Kelly Clarkson and David Byrne – who aren't as different as you might think.
"There's a pop thread running through," agrees Brown. "That's the consistency. I think that to the casual listener, Kelly Clarkson and David Byrne wouldn't be thought of as too similar. If I was in school I would never listen to Kelly Clarkson."
He continues: "It was a fear of getting bullied. But now, there's the freedom to do so. I love listening to all this pop-punk and disco stuff. I know now that I don't have to stick to one thing."
Being from Liverpool, and with the city so synonymous with The Beatles, it's hard to escape the association. With Pizzagirl, though, Brown is able to use it as a vehicle to explore the realms beyond the city's limits and towards genres he didn't feel like he was even allowed to enjoy growing up.
"A lot of people don't know I'm from Liverpool until they hear me speak," he chuckles.
"I wouldn't say that just because The Beatles existed, they made me want to do music," says Liam. "They've always been a massive influence. You can't escape it. Every corner store in Liverpool has Beatles merch. It's definitely in your consciousness at all times. I think it's quite refreshing to make music that people don't associate with Liverpool right away.
"But I feel like regardless of where you're from, whatever music you're into, you're always going to have that Beatles connotation attached to you. I love the Beatles."
Recently, though, Brown has evolved from a solo-bedroom pop project and into something louder and more cohesive. While he still writes everything by himself, and he still starts by recording everything on an iMac first, he's since expanded and now has a live band performing with him on stage. The band had their debut in his UK tour in November, and even on first timer, you can hear a more amplified sound.
"I think playing [by] myself on stage was really, really stressful," Liam admits. "I felt that it took away from the performance because I had to focus on [the arrangement] on the computer. But now, I have the freedom to improvise and not feel like I'm having to carry this massive weight on stage of being the performer and the technician."
And now, Pizzagirl is ready to take over Stateside. Speaking of the upcoming inaugural North American appearance at SXSW festival in Austin, Texas which was to include a set at Best Fit's own stage – "I'm really looking forward to it," Liam says excitedly.
"On Spotify it seems that most of the people who listen to Pizzagirl are from America."
"It'd be exciting just to see how, how the music works over there. I want to try and make every Pizzagirl gig a place where people can take their shirts off and have a little boogie. Or if you also don't want to, you don't have to! Cause I make a fool out of myself when I'm on stage.I 'm just jumping round, sweating profusely. So they look at that and maybe they'll feel a bit more comfortable with themselves."
Will they be able to manage the 21+ drinking age?
"My bass player is 20. So we're going to have to try to figure out how to make them look older. Maybe get a moustache or something!" he chuckles.
first timer is out now via Heist or Hit
Get the Best Fit take on the week in music direct to your inbox every Friday