The winners of this year's Iceland Music Experiments are three young girls who never thought they'd be following in the footsteps of Mammút, Of Monsters And Men, Vök and more.
The IME is a competition that aims to seek out the very best, untapped young talent in Iceland. Several battle stages lead to a grand finale that sees the winner's receive 20 hours of studio time, musical instruments and of course, the much-coveted platform that comes with it. It's continued to prove itself as a milestone for upcoming musicians – previous winners include Mínus, Samaris, Jakobínarína and Agent Fresco – allowing them to reach new heights and new audiences. 17-year-old Ása, her sister Eir (15) and their 12-year-old cousin Fönn were urged to enter but they never thought for a second that they'd be the ones to take the trophy home.
The three relatives create music under the moniker Ateria. It's a sort of moody, gothic folk that mixes the girls' classical music training with post-punk bass lines and enveloping, throaty vocals. Their track 'Saga fyrrverandi verðandi fiðrildis' (roughly translated as 'The Saga of the Former Budding Butterfly') sees them produce a ritualistic melancholia, its dynamics switching from Fönn's stomping rhythms and Ása's tentative, plectrum-less strums to Eir closing the song with a rendition of Bach's 'Cello Suite No.1 - Prelude'. It's perplexing, engrossing and truly unlike anything you'll have seen before.
On stage, they're a little hesitant. Their eyes dart to each others as they focus on each and every note and thwack. It's endearing, relatable and genuinely inspiring – here are a three kids putting themselves and their art out there, despite Ása admitting that they're "not very good instrumentalists." As for the performance at the final of IME, Eir says everything that could go wrong, went wrong.
"If they had been judging the performance, we definitely wouldn't have won. It was one of our worst gigs, the finals," she says, laughing a little now the ordeal is over. "There is this one song with the keyboard and the keyboard always fails and of course, it did that night. There was a wrong sound on it or something, so you couldn't hear anything and we had to stop and start over. The judges were actually like, 'when the keyboard went wrong everyone was so calm.' If I seemed calm... I wasn't. I could taste the vomit."
Considering the keyboard fiasco, Ateria were more surprised than anyone when they heard their name called by the judges. "It was really awkward," Eir continues. "When they were like 'would you like to say a few words?' and you often see on TV 'oh yes this is so unexpected' and then they pull out a piece of paper with a speech… we didn't have anything. We just stood there, really speechless. It was so, so awkward."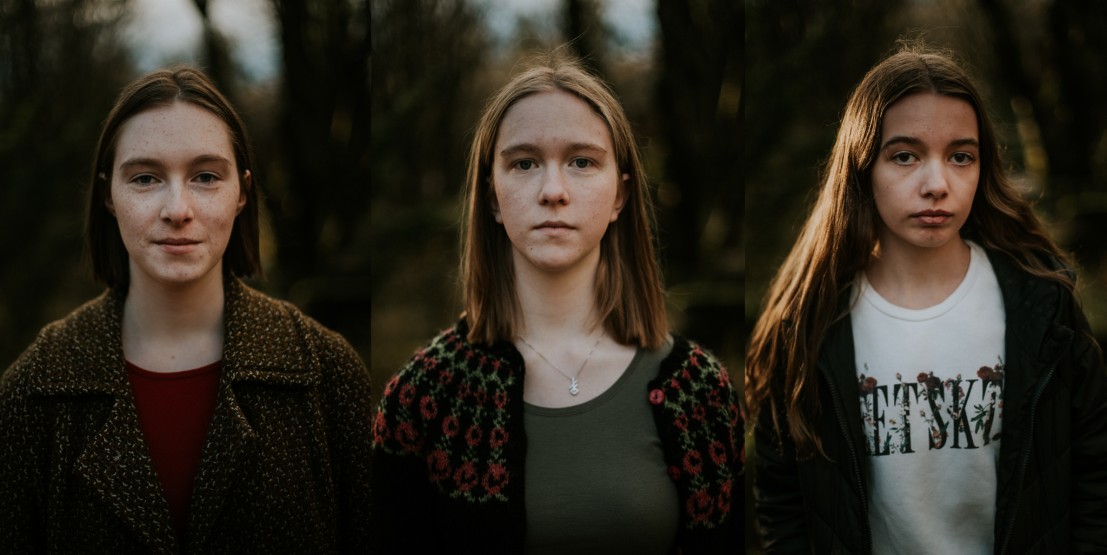 Perhaps it's because the three of them started Ateria as something to do for a bit of fun, that Ása, Eir and Fönn are unsure of how to handle the inescapable praise that has been thrust upon them. While Ása and Eir learnt instruments together from the age of 7, it was only until they took part in Girls Rock! Iceland that they got the idea to start a band. Taking place over one week in the summer, attendees pick one instrument to focus on before they're put into groups of four or five. By the end of the week, each band performs at least one original song. As well as these individual classes and workshops, there's also lessons on feminism and the history of female musicians. Ása and Eir loved the experience so much, they've gone for the past three years and this past summer, Ása even took on the role of a mentor. "Our mum also went three times so the Girls Rock! association know us all by name," Eir explains.
Once they caught wind that their young cousin Fönn had begun learning the drums, they snapped her up for the project. "I just wanted to try something new," Fönn says of her decision to go with rhythm. When it came to deciding on a name for the new endeavour, the three of them wanted to focus on something they all had in common – and that, was the eider duck. The latin name for this large sea-duck is Somateria mollissima and so, Ateria was born.
"We have a cabin in the North of Iceland with the whole family and there's an Eider duck nesting," Eir explains. "Our grandparents have been taking care of their nesting and collecting the down which is really warm and quite valuable. We've all been there a few summers, helping out with the supervision. It's mostly sitting on a hill during the night and screaming if there's a fox!"
As they practised, Ateria were intent on keeping the process fun. Unsure of their direction, the girls admit that they would often sit in silence, so they needed something to kick start their creativity. Slips of paper were placed in a cup, each with the name of a song or "jam" written on them – whatever they pulled would be the agenda for the day. "My cello teacher taught me that technique actually," Eir says. "When I was rehearsing for an exam, I didn't have a lot of time because of the band, so she told me to put those slips of paper in a jar and draw out which song I was going to play that day. And if I had to rehearse something more I would put more of them in."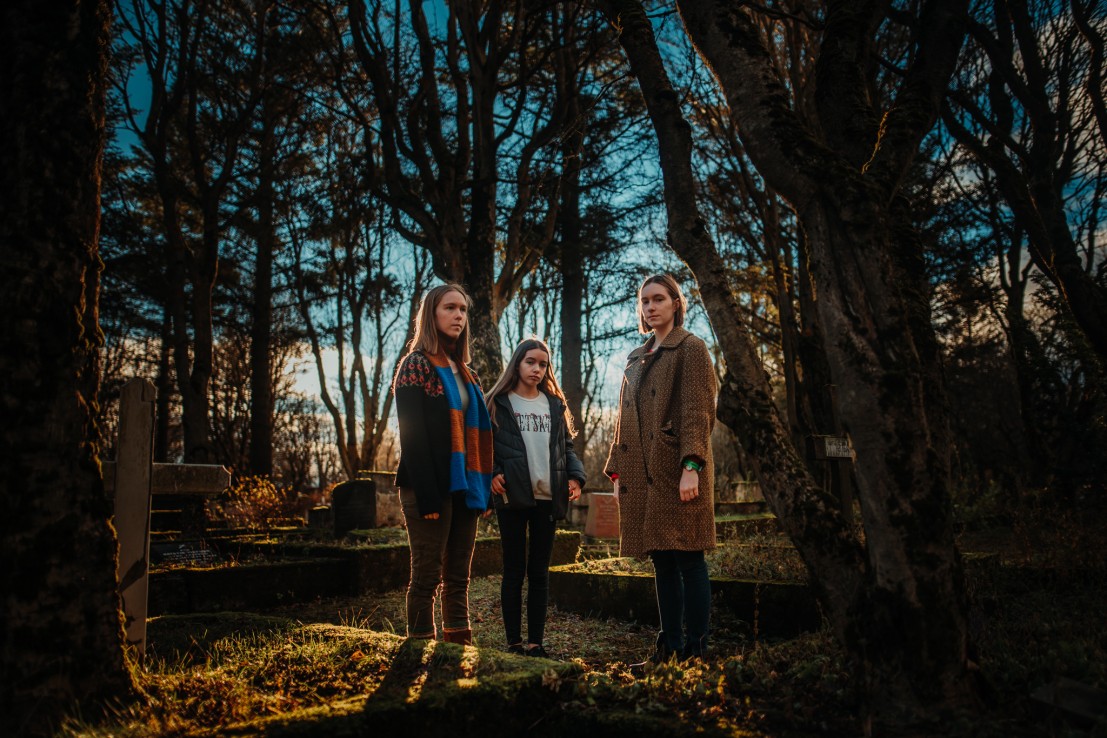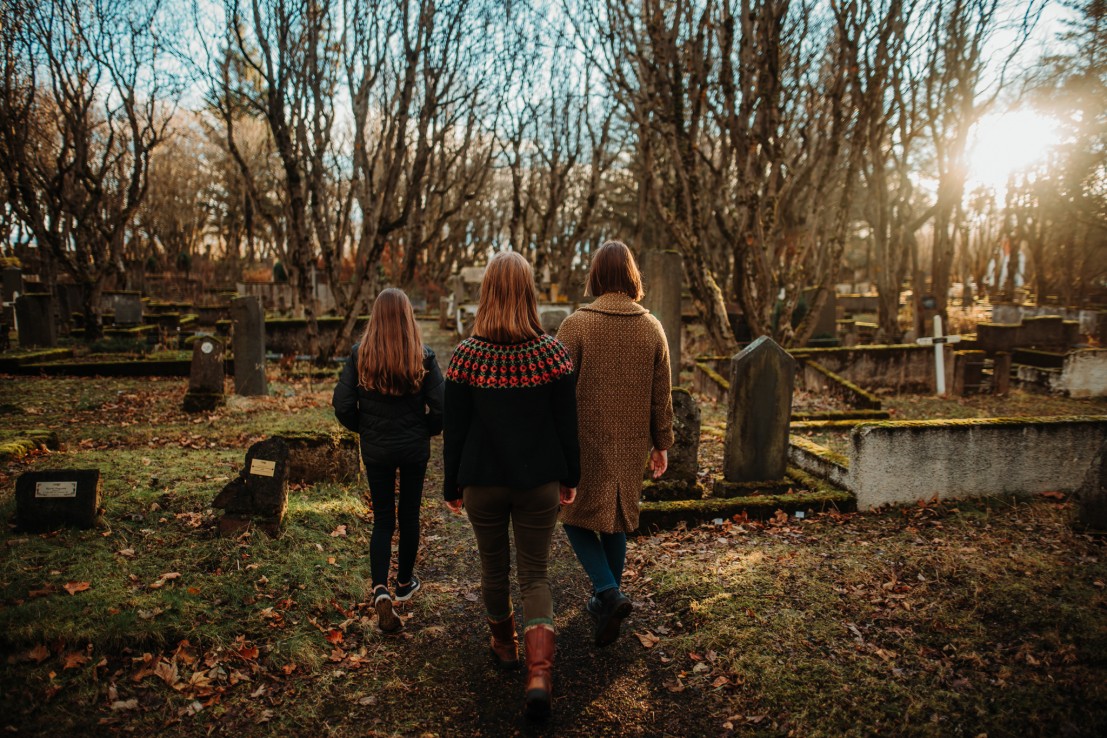 While Eir is the main vocalist of the band, it's Ása who writes the lyrics. She says they're mostly focused on everyday life and the anxieties that come with it but there is often room for a more experimental approach. One song for example, has lyrics based in poetry about the creation and disruption of the world according to Norse mythology. She also takes inspiration from film soundtracks, lighting up when Yann Tiersen's 'Comptine d'un autre été' from Amélie blares out of the speakers in the cafe we're sitting in.
"Ása had a period where she would, when we were in a car or something, she would put on this playlist of movie soundtracks and quiz me on what they were called, who wrote them and which movie they were from," Eir says. "It's just a different kind of music," Ása adds. "If you hear something that fits to your life, it feels like it's the soundtrack to you.
"When I'm writing the lyrics, it's like I'm looking into myself or something and figuring out what I'm thinking. I do feel better after it," Ása explains. "I hope people hear something they relate to, which is quite hard if you don't know Icelandic but hopefully the music can say something." She adds that Eir took on the frontperson role because she has more experience. "I was the annoying little kid that literally wouldn't shut up," Eir says, laughing.
As this year's winners of IME, the girls do feel a certain pressure considering the previous recipients but thankfully, they're also focusing on enjoying their teenage years, the regular way. "I mean yes, we're kind of expected to do stuff now but I mean, we don't have to," Eir adds. "Yes, we won but we're also focusing on school. Finishing school first would be a good idea... and you know, maybe reaching 20."
Ateria play an official show at Iceland Airwaves tonight - IÐNÓ at 8pm