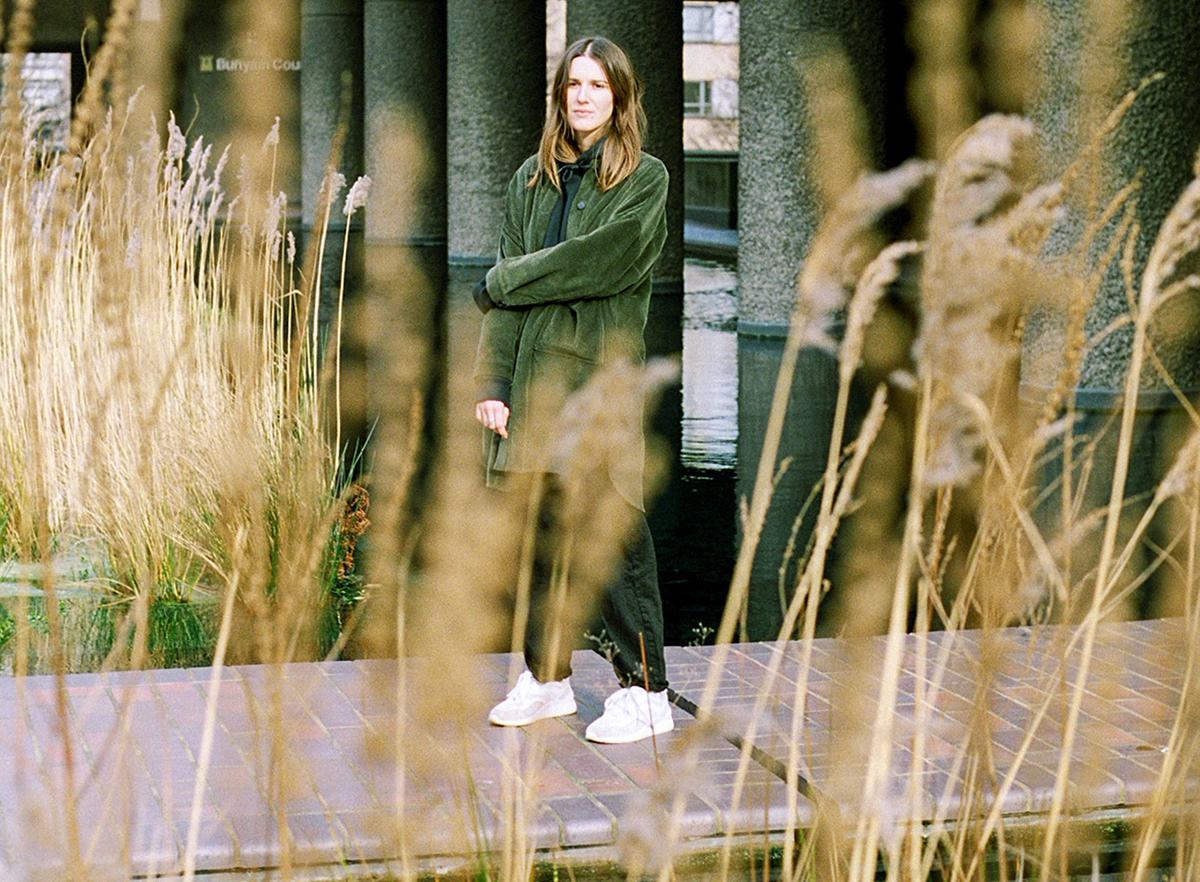 On the Rise

Art School Girlfriend
12 March 2019, 08:30
Polly Mackey, the producer/songwriter brainchild behind Art School Girlfriend reveals how she found the confidence to go headfirst into producing her music and taking total ownership of her craft.
Having cut her teeth as a member of shoegaze outfit Deaf Club who parted ways back in 2014, Mackey found herself in a position where she nearly left music altogether, as she explains "I really had just got completely dismayed with music in general. I was working in the music industry at the same time and I was working for labels and magazines at the same time and getting really dismayed with the whole thing. So, when the band split up I kind of just ignored music for a bit and was only listening to whatever was on the radio."
It was around this time that Mackey decided to pack up her bags and leave London for the seaside town of Margate, "I just got to the point in London where I was so broke, I couldn't do anything. I had this sprawling metropolis in front of me and couldn't access any of it." Ultimately, this was a move that proved to serve Mackey well.
In the past few years, Margate has become something of a hub for creatives, but when describing the move, Mackey makes it clear that Margate was a different place when she originally made the decision to leave "I realised I was 24, which is quite young to move to one city and move to another one and start a new life. It was also terrifying, as Margate three years ago isn't what it is now… There was nothing to do, and now it's like the London ex-pat community and I'm so pleased I did it, because I'm surrounded by so many creative people, it's like a little village."
Due in part to Margate's thriving creative community and her shift in music taste, it wasn't long before Mackey was once again drawn to creating music, but this time around, her focus shifted. She was looking at music with a clean slate and a fresh perspective, excused of the pressures of making music in a band environment, she was left to explore freely.
This time around, it was not so much about guitars any more, but instead about making beats and exploring her craft from the position of producer, as she explains that the time in the band had left her feeling creatively boxed-in: "Everything was very guitar-led and it felt that it was out of my control, so when I started this project I was very militant in how I went about it"
In her latest incarnation as Art School Girlfriend, Mackey has spent the past few years cultivating a sound that feels as though it was born directly out of the shadows. She spent a year and a half simply working on six to seven tracks, refusing to let anyone listen to the sounds that she was rustling together, explaining "I wasn't showing anybody. It got to the point where I had to accept that I needed to step off that cliff and kind of start the journey of getting this music out."
Fortunately, her perfectionism paid off and she is a producer who has an inherent ability to create surreal, ethereal bodies of work that are laced with a dark magic, where every beat is traced by a certain mystery, and although understated, the result is often akin to the hypnotic euphoria of trance music. Take last year's "Moon", a brooding track that seems to have been plucked from the early hours of the morning when the world is asleep; it is at once as menacing as it is beautiful.
It goes without saying that it wasn't long before people were paying attention and Paul Epworth's label Wolf Tone were quick off the tracks to get involved. This was the perfect decision for Mackey, as they allowed her to take her time, figure out her sound, push herself in the role of producer and ultimately take full control of the kind of artist that she wanted to be.
There is an obsession that provides the underbelly of Mackey's work, where every beat is perfectly placed and immaculately executed. Even as we speak, Mackey explains that she has spent the whole day watching gear videos on YouTube, "It's for some of the equipment that I've been using, I could do it for hours, I could just get lost in it" and the conversation frequently ventures to the way the music sounds and her fascination with production. But, within this perfectionism, Mackey also explains how she has begun to let others in, realising that it helps to get their input and that not everything needs to be perfect for it to be good enough to release.
Her last EP, Into The Blue Hour, saw her team together a group of songs that were all tinged with the beauty and mystery of the night. "They are linked by a sense of malaise or feeling out of sync and were quite icy," explains Mackey of the current that runs through the songs. "I don't make them deliberately that way, but they tend to be quite sad and melancholy which then informs the lyrics quite a bit." Despite that melancholy, Mackey is now ready to venture further afield and has begun to push the boundaries of her song-writing, and she has even returned to her teenage habit of keeping a diary.
"I decided to keep a journal. I used to keep one when I was younger, and I used to keep all my lyrics and notes separate, but I'm kind of keeping it altogether, so that is kind of changing how I'm working on the lyrical side as well." It appears that the act of documenting her everyday activities has enabled Mackey to slow down and take stock, as she says "I remember I had one when I was eighteen and finished It and taped it up and when I was moving I cut the tape on it, and I read it and found it really interesting. Not just because I was seeing how I was feeling at the time, but also the everyday, humdrum things I was doing and you forget what sequence you had things in life, and actually I thought I could keep a diary and not be anxious about describing things completely it accurately or using poetic words but just writing what I'd done that day and that actually there's actually something quite nice about that and keeping a record of that."
This act of slowing down and taking it in has had a direct effect on how Mackey writes, which was exactly the effect she was looking for. "I wanted the track to be different to my last EP and to have a different theme and this one is basically like a booty call" explains Mackey of her latest sonic offering, a track that is fuelled by lust and experimentation with what the structure of a song should be.
It's another exemplar of the different sides to Art School Girlfriend, and the many sides Mackey is still keen to explore, somewhat in the spirit of a fellow Polly who is more frequently know as PJ Harvey, who Mackey sites as one of the most formative artists for her when she was growing up. To Mackey, PJ Harvey represented a strong female role model that Mackey could relate to, as she says "When I was getting into music when I was a teenager, everything was very indie and male, and there wasn't a lot of role models or anything that made me think that there was a space for me. There was only Karen O from the Yeah Yeah Yeahs and The Kills. But other than that I didn't really see that there was a space that I could also be a part of. But I really appreciated PJ Harvey, because she just did whatever she wanted."
Art School Girlfriend continues to delight and intrigue with her unique brand of entrancing electronic music, and new single "Come Back To Me" only spells the beginning of another exciting year for Mackey. However, she remains tight-lipped as to whether this spells the lead-up to an album: "I think I'm just going to do a run of singles up until the end of the year. It might be an album, but I don't think it will be another EP. I've got quite a lot of songs that all work together quite well. But maybe end of this year or next year there will be an album." Whatever Mackey decides to do next, if she continues to follow in PJ Harvey's lead and do whatever she wants, she is sure to be onto a good thing.