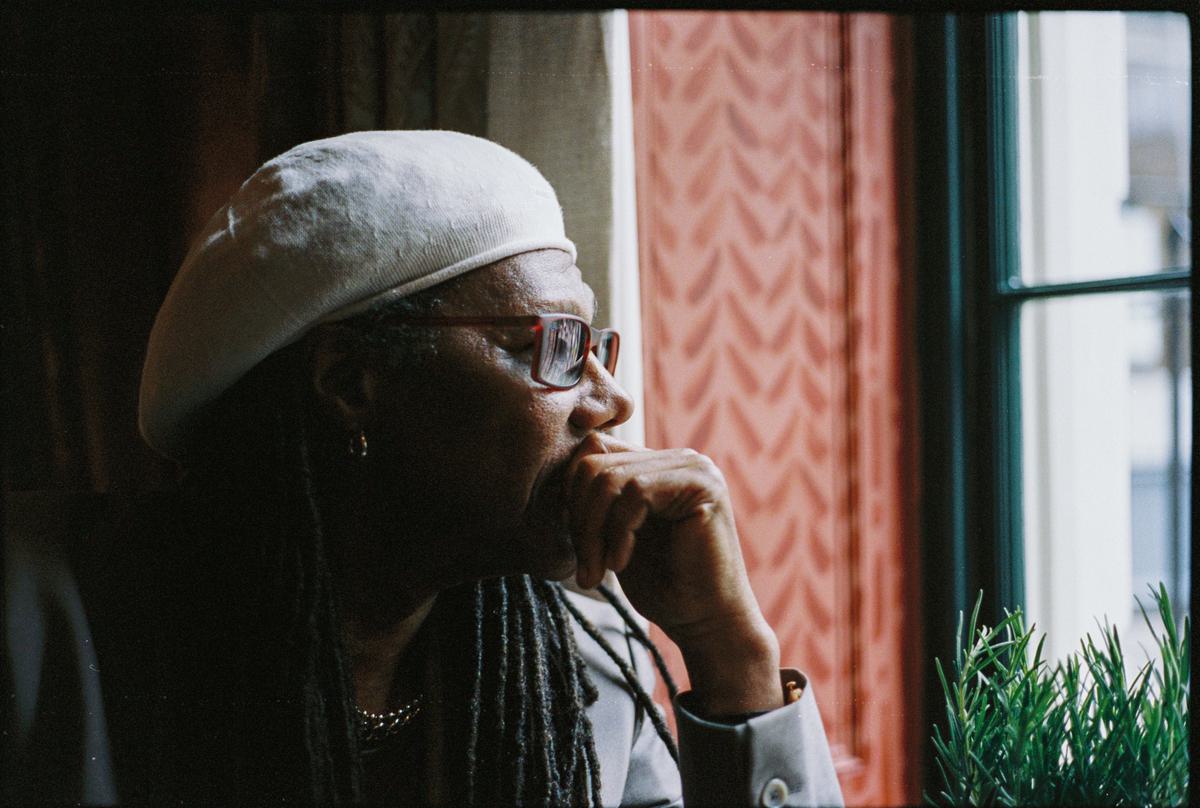 Nile Rodgers: "People don't realize there are a million jobs that go into making a hit record"
22 September 2014, 15:00
Nile Rodgers is the undisputed godfather of groove. He defined disco as we know it, helped save the 1980s from musical obscurity (with a little help from David Bowie, Diana Ross and Madonna) - and has kept us dancing ever since, effortlessly producing hit after chart-topping hit. It's easy to see why he makes even the most hardened of musicians go weak at the knees.
The 61-year old New Yorker's latest project finds him teaming up with our very own Rudimental, to produce a remix of Chic's classic anthem, "Le Freak". After jworking with another set of exciting young British talents - Disclosure and Sam Smith - Rodgers thought: "Well, I can't think of anybody that I'm having more fun with right now than Disclosure. Then I thought, wait a minute... Rudimental! Let me try and have some fun with them!" Rodgers approached the east London quartet to discuss a potential project, but found they had a connection that went beyond the expected working relationship.
"We start jamming for a while and we start having the time of our lives because that is the main language we speak- through our instruments and what we do, and the vibe was just incredible," recalls Rodgers. "[And then] I talked to them about my background, about being into charity, about doing things to help people - because all my life people have helped me... and I found out that they were also heavily involved with working with the youth and community. And so ... we [came] to find out that our lives are quite similar."
The artists teamed up with O2's GoThinkBig, an initiative that aims to help place young people firmly on the career ladder through inspiring work placements. One hundred lucky 16-24 year olds will have the chance to help produce the "Le Freak" remix, with job placements spanning the spectrum of the music industry - from helping to produce the track, to creating the music video and to working at a one off gig at the Indigo 02 on 9 October, where the track will debut.

As Rodgers explains, "I think the worst marketing in the world [is] to make people think that you can just go on some television show and sing something and ... next thing you know, you're like, some big superstar…People don't realize that there are a million jobs that go into making a hit record.

"You want people from disparate backgrounds to collaborate together and do something ten times better than they would on their own. Ten times better than I could do. Ten times better than Rudimental can do.
"I actually believe in my heart ... there are going to be people that hook up here that are together for the rest of their lives… that create something successful, that inspire the 1 million youths in this country that are looking at their future in the job industry and going... "What the hell do we do?"

In essence, it's about giving people that are willing to work hard a fair shot, no?
"I say this with no ego.. or maybe just a tiny one! [But] if someone had called upon me at 18 or 19 or 20 years old to work with Diana Ross, I would have wrote some hip shit then! But, you know, I didn't have that opportunity...."
Rodgers conveys an astounding energy and work ethic in our conversation. On the cusp of his fourth decade in the industry, he shows no signs of slowing down and works harder than ever. What's more, the disco king is not afraid to get his hands dirty.
"People will not believe this but after ever Chic concert, every one, I don't care where it is ... I go home and I hand wash my clothing, every night. I will never send it to the dry cleaner, I will never let anyone touch my clothing. I do it all myself and I've been doing it for years.
Laughing off the inevitable wardrobe disasters that take place in a band notorious for all-white ensembles, Rodgers adds "Pfff... I can [even] get lipstick out of a white suit!"
The hitmaker is currently working on a new, hotly anticipated Chic album, said to include some amazing collaborations - but reveals that he has his work cut out for him: "I have a lot of demos I did when I was doing my first solo album. So I have everybody ... from my original Chic band on the record. So they're all there… I gotta figure out which ones are going to make the album.
"The only one who wasn't there was Luther Vandross - but I'm actually coming out with a single in a few months that's got Luther Vandross on it and it's killer. It's absolutely killer."
As we wrap up the conversation, Rodgers tells us he has no intentions of every slowling down: "It's too crazy," he says. "Where do I stop...? I don't know. There really is no ceiling…I always want to bring something to the party."
Somehow (if it's even possible) it seems the best of Rodgers may be yet to come. Polish off your dancing shoes, people.
Tickets are available for the upcoming GoThinkBig show at the O2 on 9 October. All proceeds go to Rodger's We Are Family Foundation. Nile Rodgers was shot for Best Fit by London-based artist Karan Khandari