The ukulele is an instrument often derided as twee - inferior to its larger ancestor the guitar - or just plain annoying. But for all its perceived (and often imagined) flaws, it's certainly one thing – accessible. Often relatively inexpensive as starter instruments go, it's smaller size also lends itself to smaller hands, rather than your half-size guitar, your full-size uke isn't something you're going to outgrow. But it's also the instrument on which singer/songwriter mxmtoon built her career off. The fifth in a line of instruments she picked up over the years, her ukulele covers and original tracks resonated immensely with fast-growing audiences of Soundcloud and YouTube.
mxmtoon, also known as Maia, has been uploading her autobiographical sad songs to the internet since she was seventeen and almost three years later a lot has changed. With a debut album (The Masquerade), a handful of viral hits – including Tik Tok era "prom dress" – and 2020 welcoming a pair of new EPs, Maia may be indebted to her ukulele forever, but now it's just one of many tools in her ever-expanding kit. Her first project of the year, the sophomore EP dawn features her most accomplished work to date and sees her expand her sound far beyond what she describes as her "core".
"There's more room to grow if you leave your worries on the shelf," she croons on "lessons" – a highlight from the seven-track collection. It's spluttering and splintered electronic production highlights the sentimentality of Maia's lyrics as she wraps her head around processes of lifelong learning. A deal with Kobalt has opened new doors, but it's not just her publishing company who are offering their undivided support as the mxmtoon project grows and takes a change in direction - her fans are unwavering in their love for Maia's latest offerings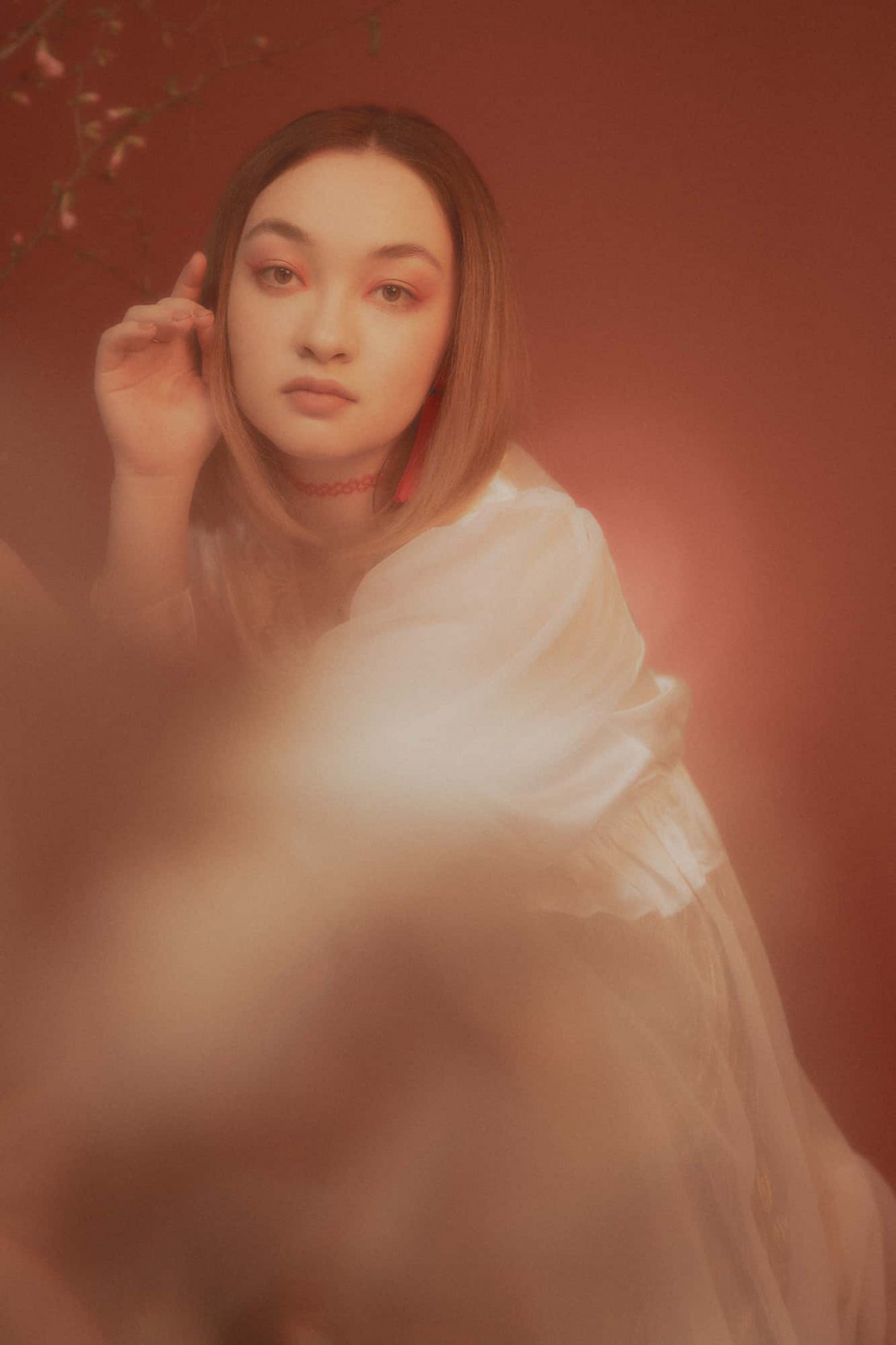 Surprisingly the ukulele wasn't the first instrument Maia got her hands on at her family home in Oakland, California. Growing up she found herself surrounded by her parents' diverse tastes. "I listened to a lot of Kool and the Gang and Earth Wind and Fire," she explains, "so much funk and RnB growing up, and rap and hip hop music, I remember listening to 'Rapper's Delight' by The Sugarhill Gang from a very young age." On her own time, she had the work of other musical greats in her ears, like Beethoven and Mozart. "My grandfather would give me CDs of Yo-Yo Ma" she adds. "I kind of just grew up on everything", she remarks, "but I would say that those two spaces, classical and funk were definitely emblematic of my entire childhood."
Her first instrument, the violin, was on the table for two years until her teacher left the profession, after which Maia quickly dropped the strings. Instead, she veered towards brass, picking up the trumpet for another year which she describes as a "kind of in-between space" before landing with the cello, which she played for seven years. "Learning the violin and the cello was definitely something that felt like more of an obligation in the beginning" she explains, "I just did music cause it felt like it was like one of those things my parents wanted me to do early on, but I just ended up really enjoying it and had to make sure I did it at every step during my educational life." Invested in the cello, Maia began training classically until her teacher decided it was ready for her to stop teaching, so Maia's cello currently sits in her home studio and occasionally gets an airing.
Music followed Maia through her education and in middle school, she downloaded her first album. "I think it was AM by Arctic Monkeys," she tells me. "I love that album so very dearly. That was my first foray into defining my own music taste. They made me feel really hardcore. I was definitely one of those kids that was like 'I'm so much cooler than all of these other people because I listen to alternative rock and the Arctic Monkeys and I have taste'. That was my whole viewpoint, I was really lame," she laughs.
In an alternate timeline Maia would currently be at a college studying architecture, perhaps with a minor in music or just pursuing her love through extra-curricular activities, but what was initially intended to be a gap year is still playing out. "When you have a seventeen-year-old kid come up to you and tell you that they're making music and then they decide not to go to university so they can focus on it, I think you're gonna be rightfully pretty concerned about their ability" she recalls. Her family and friends always knew she liked to play covers on her ukulele in her room, but they didn't know she was recording them and posting them online for everyone to see. "I feel very lucky that they're supportive of what I do now, but I think they were nervous at the beginning," she tells me. . With the addition of managers, booking agents, getting the behind the scenes stuff in place really did wonders for her self-confidence, as did the release of her debut EP. "Seeing the reaction to it from my audience and the music industry, it felt like there was some legitimate groundwork for what I was doing at that point and real recognition of who I was in a way that there hadn't really been before."
Gone were the nerves, for all involved, the gears were in motion and this was really happening: "I think that gave me the hope and feeling like you know this is possible and I'm going to try and do this for as long as I can."
The mxmtoon team recently celebrated the first anniversary of "prom dress", a song Maia wrote before any of this really started to blow up – it featured on her debut album, The Masquerade, which came together in an intense three weeks of living and working with the record's producer Robin Skinner, better known as bedroom pop artist Cavetown. "If you ever want to bond with another person you've never met before you should probably live with them," Maia laughs, while this was her first real taste of working collaboratively, the record was still very much an insular creative process. It wasn't until she started working on what would become the dawn and dusk EPs, that mxmtoon truly began to flourish into more than just the songs she discusses on the self-referencing album highlight "my ted talk".
"Being in LA, going into a stranger's studios, saying hi to them, making songs with them and talking about secrets. It's the weirdest process ever," Maia admits, but it's in this weird, vulnerable setting where things began to change – at least sonically. "no faker" and the EP's lead single "fever dream" were written in her first week of sessions: "I listened to them back and I was like 'oh wow' these inspire this optimistic feeling of joy with me and I've never felt that before with my own music."
Her family also couldn't believe she'd made these songs – "it's so positive" Maia exclaims, mimicking their responses.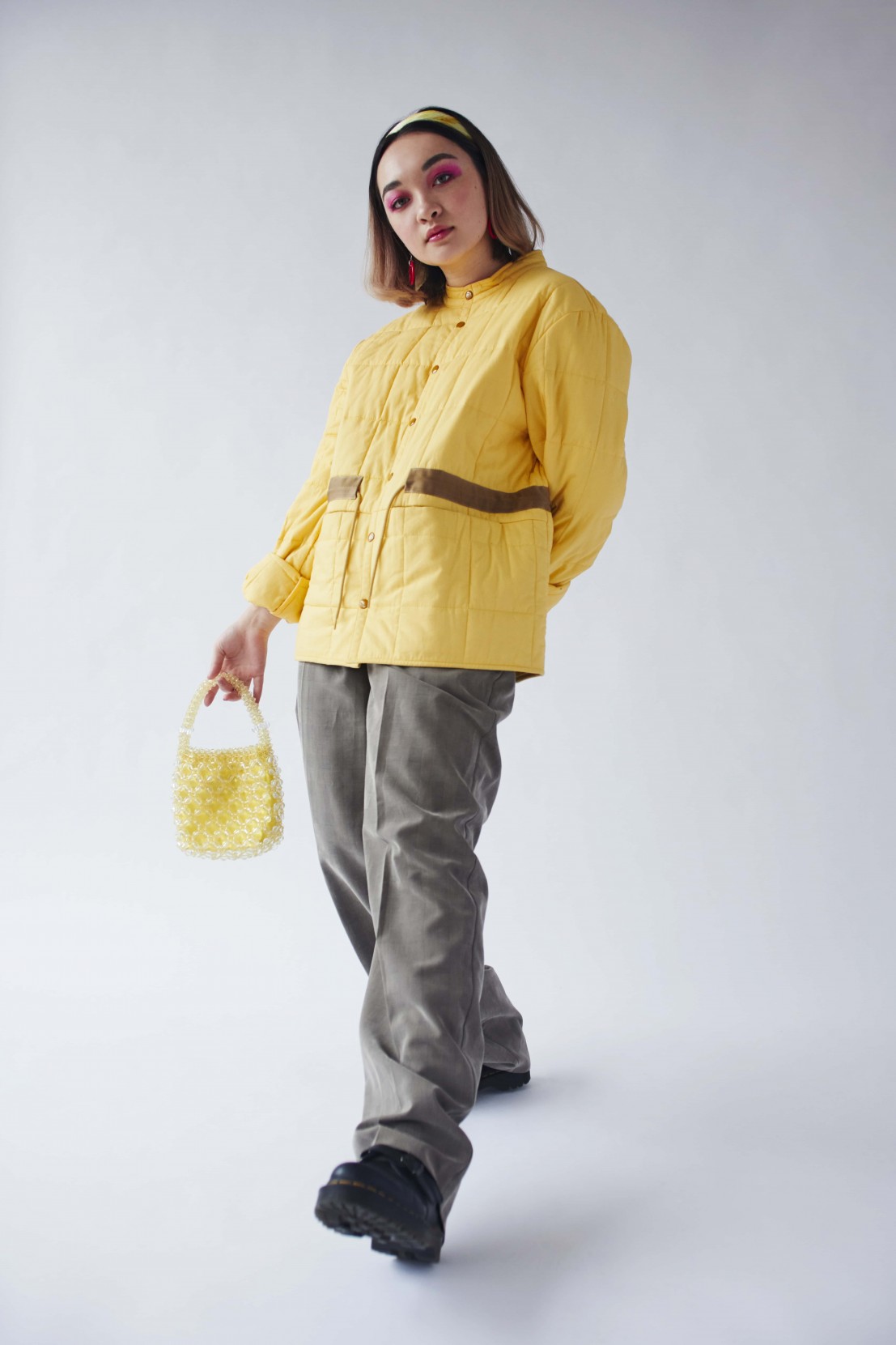 It was a real run of firsts for Maia, and she found herself completely reassessing where she saw herself in the industry. "With this EP I feel like I can put myself against my musical inspirations and really recognise the work it has taken to get to this point," she explains, "I can make these songs and objectively say that I belong in this space."
Belonging is a feeling and sentiment Maia has battled with before, referencing her bisexuality and Chinese-American upbringing, she describes her own experience as "[living] between a lot of binaries."
"[It's] been split between many different worlds and I think like that is such a common experience, whether or not people share the exact same identifiers as I do, I think that feeling of being suspended between two is something that everybody goes through." She adds that she's thankful she has been able to navigate her own identity, and she's consistently using her own experiences and knowledge of intersectionality to educate her fans, followers, and occasional detractors, across her social media profiles.
A second album is on the cards somewhere down the line, but don't expect Maia to return to her stripped-back sound anytime soon. "I think there's a lot more possibilities to do whatever the heck I want to do down the road and I think that's really cool for me," she says. Praising the audience she has grown, and who have backed her, so lovingly since day one, she's reassured in knowing, "there's an unspoken understanding, that I'm allowing myself to try different things."
As for the sombre ukulele-led ballads that sparked the beginning of her journey, she knows their importance, but she can tell what's coming next: "My music might ebb and flow here and there, but it's still me at the end of the day," she affirms.