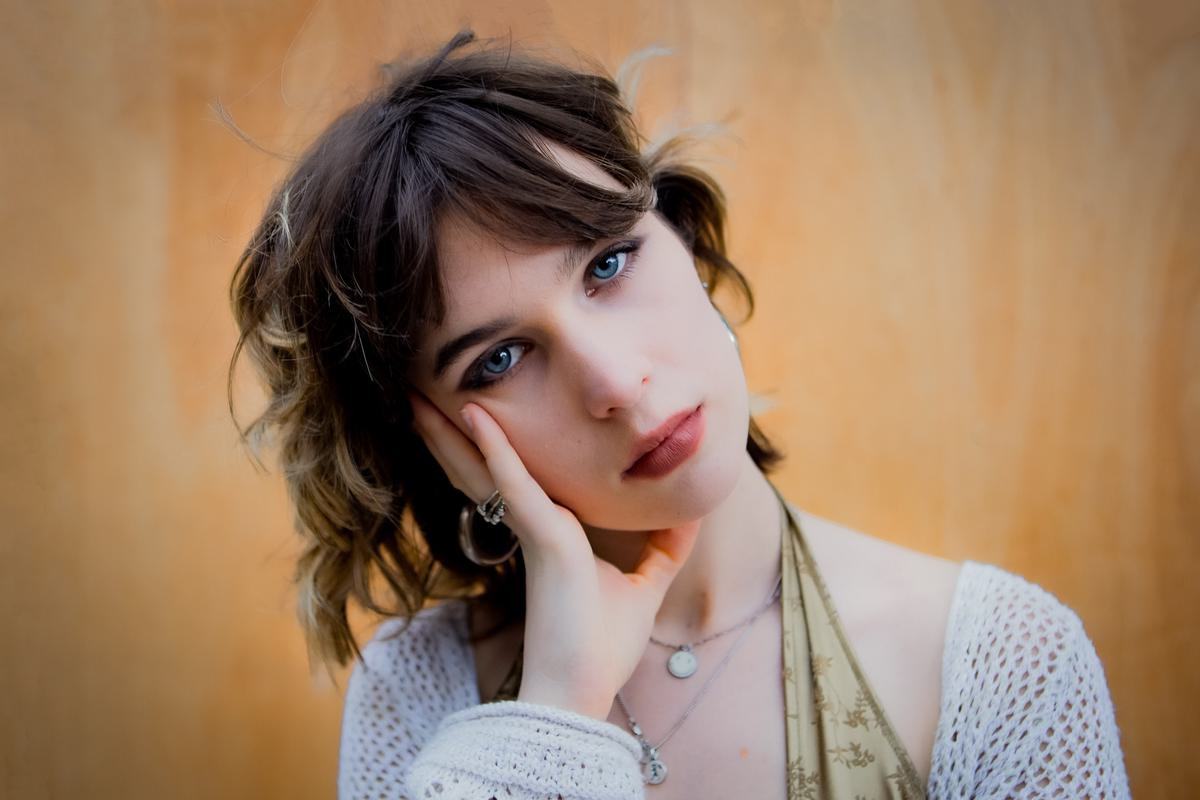 On the Rise

Molly Payton
20 January 2023, 08:30
Molly Payton is weaving her turmoil into a deftly crafted and introspective catalogue of sad-girl indie-rock.
At the mercy of a devilish thirteen-hour time difference, Molly Payton is tucked up and ready for bed as she muses on the chaotic past three years of her life – the shifts in location, in relationships, in mindset.
"Every time I come back to New Zealand, it's like a huge breath of fresh air," she grins. "I never realise how stressed I am trying to keep up with the London rat race until I get home and it's absolute bliss.'"
In the summer of 2021, Payton found herself over eleven thousand miles away from her support network and packing up her bags again for what she hoped would finally be the last time. After getting stranded back in her home country of New Zealand amid the travel chaos of the pandemic, the musician had decided to take a gamble, returning to the city where she'd briefly moved aged sixteen to finish up school.
"I originally moved to London with my mum to expand her business," the singer explains. "I'd been cooped up in a Catholic high school (and I don't really believe in any of that) being bullied incessantly so it didn't take much convincing." After a whirlwind move, Payton found herself enrolled in an arts college in the capital, brushing leather-clad shoulders with the associated free-of-spirit, creative types. "It was probably as different of an environment as you could get from what I was used to. Lots of the naughty stuff," she giggles, "I'll spare you the details."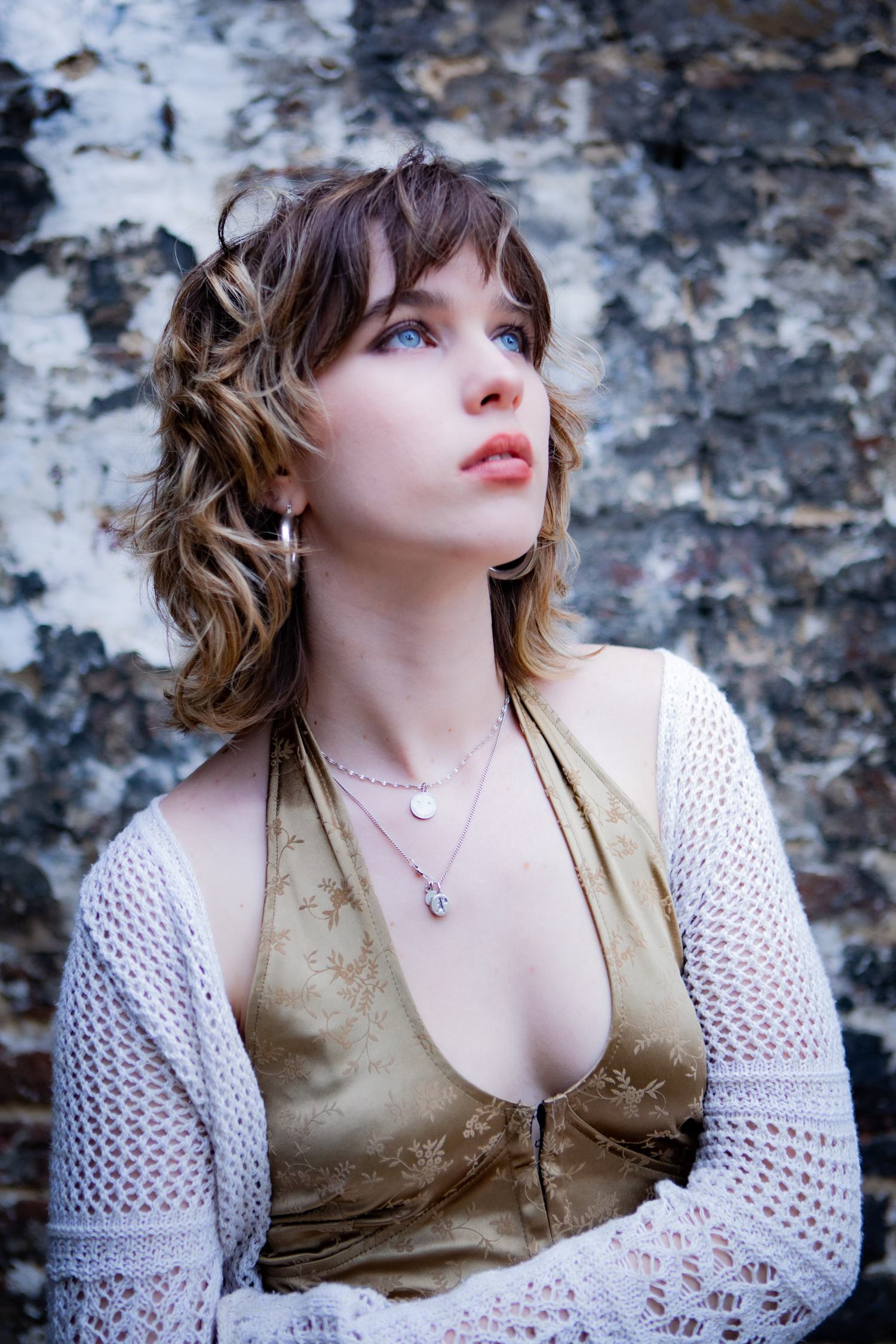 Her first two musical projects were born out of this chapter of complete personal upheaval: the melancholic vulnerability of debut EP Mess with its graciously strummed, teen vignettes moving into the heavier, fuller arrangements of Porcupine as the singer found her feet and her people. One of these was fellow indie bopster Oscar Lang, who quickly took Payton beneath his wing"We met at school and he offered to produce my first EP," she smiles. "I owe a lot to him and his kindness early on in my career. Just being around young creatives like that who've made what they want to happen was really good for me, to see that it's possible."

While musical mates may have helped nudge her in the right direction, Payton's always had the talent to make it on her own merits. Fuzzy and acoustic-leaning, early cuts like Corduroy and Warm Body feel like being swaddled in a warm blanket of nostalgia - if that nostalgia was soaked with all the angst, spite, and melancholia you've been trying desperately to find the words for since teenhood. "It's funny because, during that time of my life, I was doing a bunch of stuff that I didn't want my family to find out about," she laughs, "so I was trying to be real with my music but not so real that my mum would get mad."
Ironically, it's this kind of transparency that makes Payton and her music so playfully candid. After all, sneaking around your parents and throwing lines onto tracks simply because they "sound sick" is far more authentic to the teenage experience than a meticulously concocted sonic masterpiece (spoiler: she gets to that later).
"These days I'm less concerned about what sounds cool and more concerned with what's honest," the musician affirms, "I think a lot as young women, we're told that we're crazy or irrational and I really internalised that, especially as someone who didn't have a lot of close female friendships until my late teens. If I can articulate those feelings and make a few girls feel less weird or less crazy by listening to my music, then I'll be happy."
It's a mantra that would be tested to its limits that following summer as Payton was forcibly stranded in the town she escaped as a teenager. After returning to New Zealand to deal with a loss in her life, pandemic-sponsored travel restrictions put returning to London out of the question and once again, Payton and her music were forced to grow out of times of turmoil.
Fortunately, armed with the lessons of past experiences, she was more than up to the challenge, working cross-continentally with frequent collaborator Oli Barton Wood (Nilüfer Yanya, Porridge Radio, Sorry), as well as Grammy-award winning producer Jimmy Hogarth and British songwriter Benjamin Francis Leftwich, on what would become mini-album, Slack.
Smoother, slicker, and more reflective than any of her mixtapes to date, Slack tied together a number of resolutions and brought about a number of self-reflections. Forming a bridge of sorts between the hot-flushed balladry of her early projects and the fuller-bodied, grungy aesthetics of more recent releases, it's perhaps still the best demonstration of Payton's scope as an artist.
Musically, it's a similar smorgasbord. Taking notes from surf-rock and indie sleaze and fusing them with the spirit of the singer-songwriting greats who soundtracked the Kiwi's adolescence: "Bob Dylan, Leonard Cohen, Jeff Buckley," she begins grinning, hands emerging from beneath the duvet to count them off on her fingers, "... Elvis, Johnny Cash, Joanie Mitchell. My parents played a lot of that stuff growing up and it's just sort of stuck with me. You can really hear those influences in my earlier music because the only thing that mattered to me at that time was lyrics and melody. Writing as you feel it and not touching it afterwards."
"I write music for twenty-one-year-old girls because I feel like young women are the heart of the music industry."
(M.P.)
Ricocheting through the decades, Payton later found infatuation with the more atmospheric aesthetics of nineties shoegaze; "Smashing Pumpkins, Slowdive, definitely Cocteau Twins. I think all that is coming into play now that I have a bit more of a technical understanding of music."
She continues thoughtfully: "Writing songs is a much longer process these days because I try to be totally intentional with every line and every melody. It's surprisingly way more cathartic that way."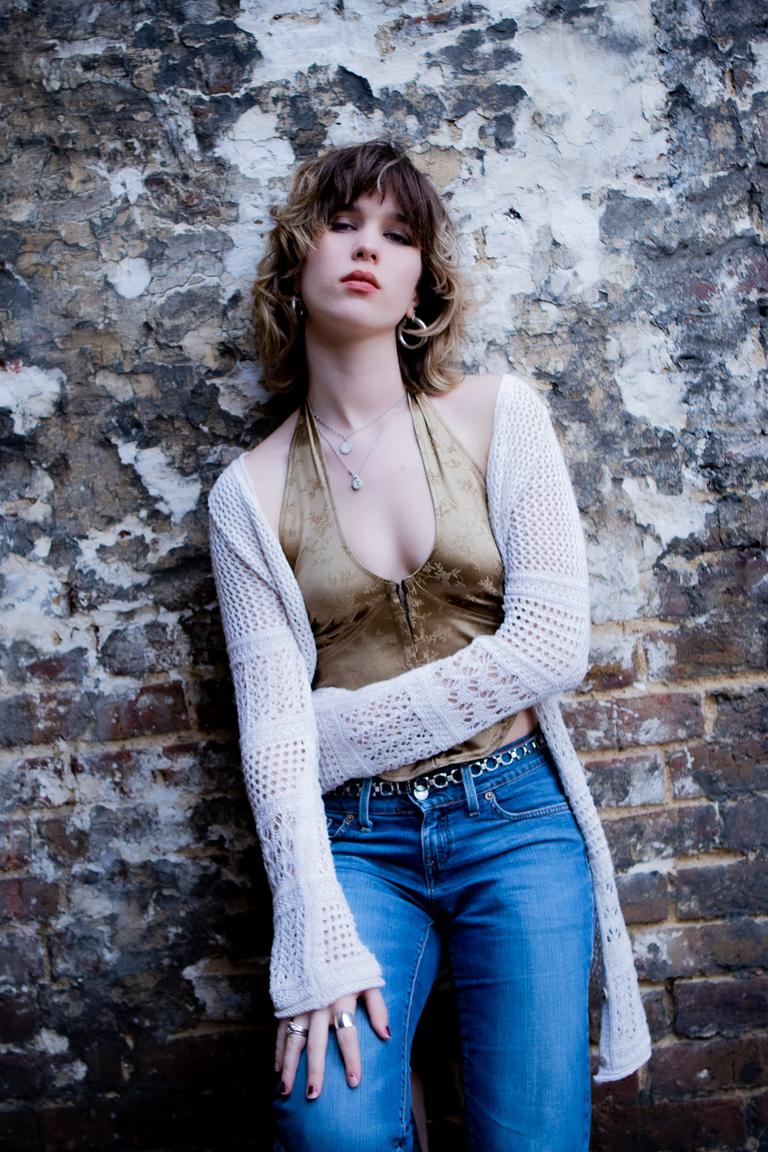 We see this new mentality at play on latest EP, Compromise. Recently completed by final single Ruins, it's simultaneously the shortest and most robust Payton project to date. Moving between power-anthem choruses and moments of tenderness, it was written during her endurance-testing return to London in which Payton ended up moving house 20 times in little over six months. Consequently, it offers up some of the frankest songwriting on the indie market, with the singer penning the third single between bouts of tears after an argument with a close friend on the morning of recording day.
"'Ruins' is probably the most nuts I've ever felt writing a song," she jests, "I used to write to communicate with the people around me, and now writing is like I'm learning how to communicate with myself." Effortlessly relatable however, the EP's November release triggered a tidal wave of DM's from young women touched by its sentiment of unrequited self-forgiveness and professing to screaming out the lyrics on their own down days.
"It's completely life-affirming being at a point now where I can capture my anger and energy and turn it into something exciting and fun," she beams, "this EP was supposed to be an album but I felt like I needed a bit more time to process its heavy subject matter. Compromise captures where I'm at right now so it feels like the perfect way to round out 2022."
Her songwriting might be vivid and intimate, paying homage to intelligent lyricism and the golden oldies, but Payton's proud of the fact that her audience slants younger: "I write music for twenty-one-year-old girls because I feel like young women are the heart of the music industry. In some ways, I think I've had to deal with more shit than someone my age should," she admits, "but on the other hand, I'm a dumb, reckless girl in my twenties with big emotions that I don't always know how to deal with, and I'm not ashamed of that."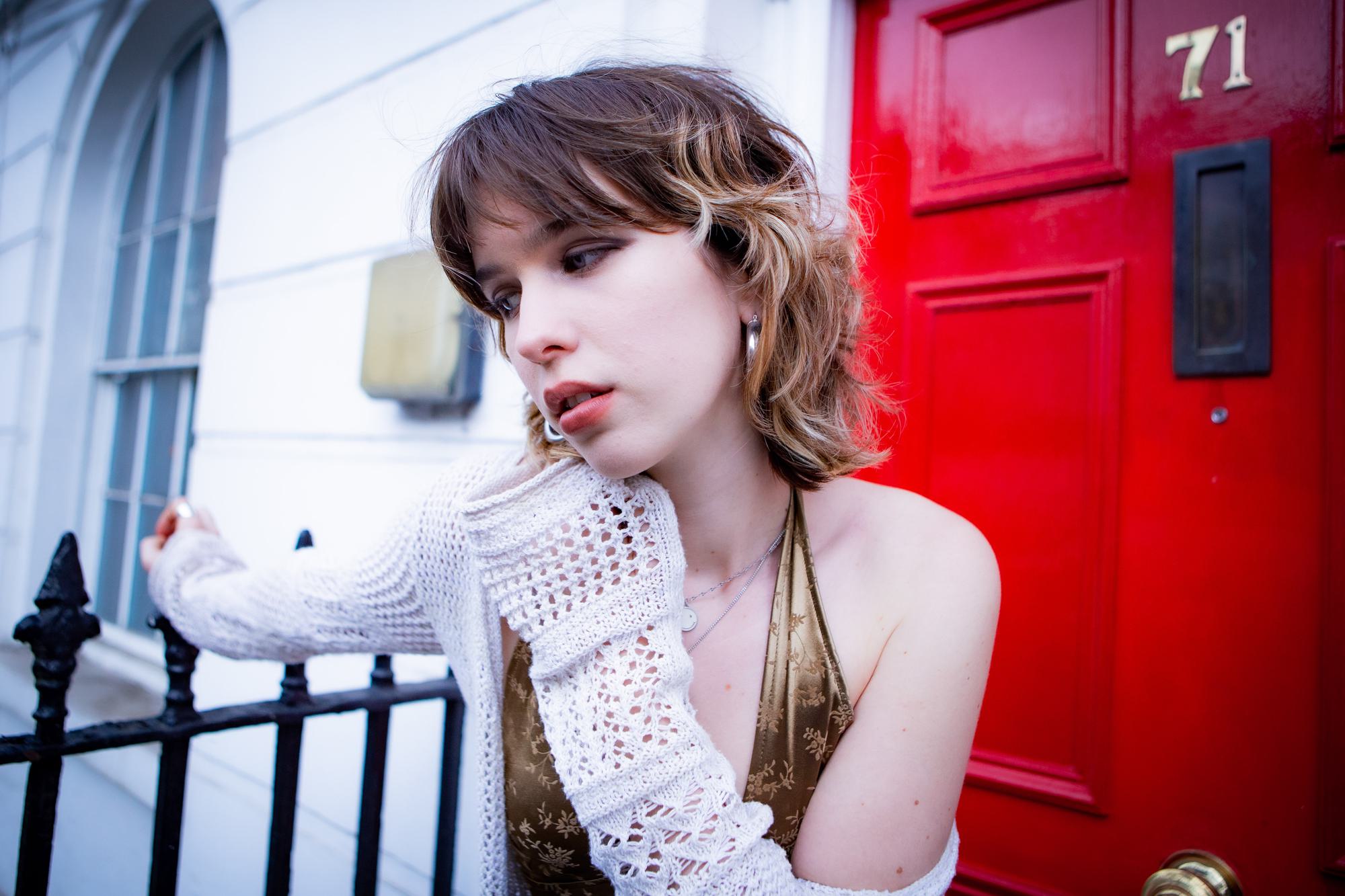 Despite its dizzying highs and crushing lows, Payton reflects on her career so far with a kind of giddy disbelief. "There isn't one specific thing I'm most proud of — just getting to say that music is my job, really. Growing up in New Zealand it was never an option, even though music has always been the only thing I'm good at and that made sense to me. When I was eleven or twelve, I used to listen to Taylor Swift in the car on road trips and pretend I was in a music video. Now I have a music video where I sing my own song in a car."

To conclude: Molly Payton is the cool, wise big sister who just happens to be handy with a Strat and a pen. She'll be the first one to admit that her life has been far from plain sailing, but also the first to try and make the best of it: "After all," she concludes with a twinkle, "what would I have to write about if I'd stayed in New Zealand and went to a shitty business school?"