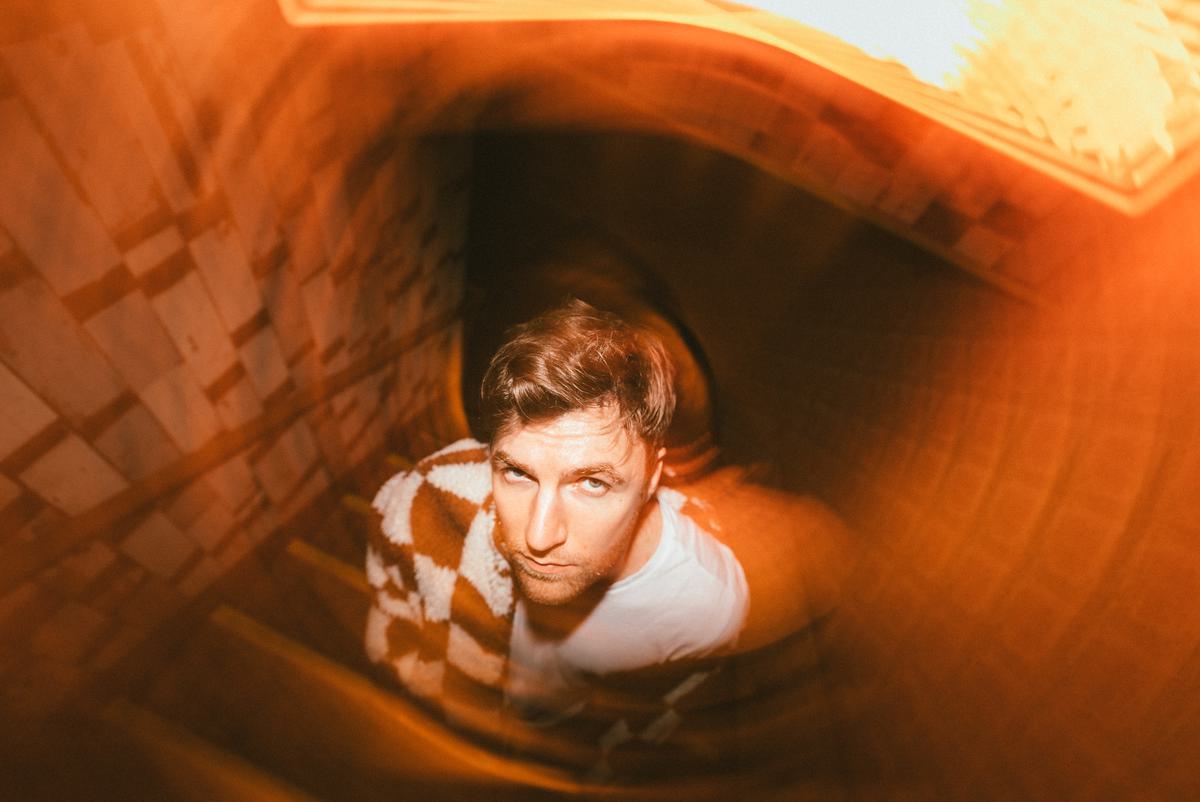 On the Rise

Man Alive
15 September 2023, 10:02
How Kodaline guitarist Mark Prendergast launched his Man Alive project with a one day festival and a little help from his friends.

"It was a party. It was fucking wild," laughs Mark Prendergast across a Zoom call from the middle of a week's holiday in Majorca. "It was over the top. Everyone was on such a buzz because they thought they were just coming to a party, but they got three hours of music and it was music that no one had heard."

Launching his new solo project Man Alive, Prendergast organised the party not only as a celebration for his new work, but as a way to leap into the territory of frontman. For a project born out of friendly encouragement, it was a fitting start. "I'd never sang in front of people before. I know it sounds crazy, but I'd never sang lead vocals before, it was always backing vocals. I was like, I need to sing in front of my friends or something," he laughs. "My friends had a great time, which was the most important thing for me."
Growing up about fifteen minutes outside of Dublin in the town of Swords, Prendergast's formative years were spent playing in battle of the bands competitions in community centres. Forming the band 21 Demands with friends from the local area, they went on to participate in Irish TV talent show, You're a Star in 2006. Although they didn't win the series, their appearance propelled the band to national notoriety. "I don't want to use the word famous, but you know when someone is on a TV show, like a reality show, and they're known in the public eye for a few months and then they're gone again? We went through that very early on," he explains.
Aware they still had work to do, the band passed up a record deal, disappearing for five years to work on their musicianship and songwriting before returning as Kodaline in 2012. "We were quietly developing behind closed doors and then we just made the first album and that was when we started putting ourselves out there," explains Prendergast. "We knew we didn't want to get out until we had something that we could really stand behind. You only get one go at doing it and you can really mess it up if you're not ready for it."
Now a multi-platinum success story, the band has released four records, three of which scored number ones in Ireland. When the pandemic kicked in, the group were gearing up to release their latest album, 2020's One Day at a Time. Despite being in the midst of a campaign, Prendergast still found himself with plenty of time to spare. "I remember weeks passed where we didn't get a single email to do with the band when normally you're getting offers for festivals or the label wants this," he shrugs. "There were months of checking my emails and I'd just get an email from Google or something like that. Nice to know someone's thinking about me."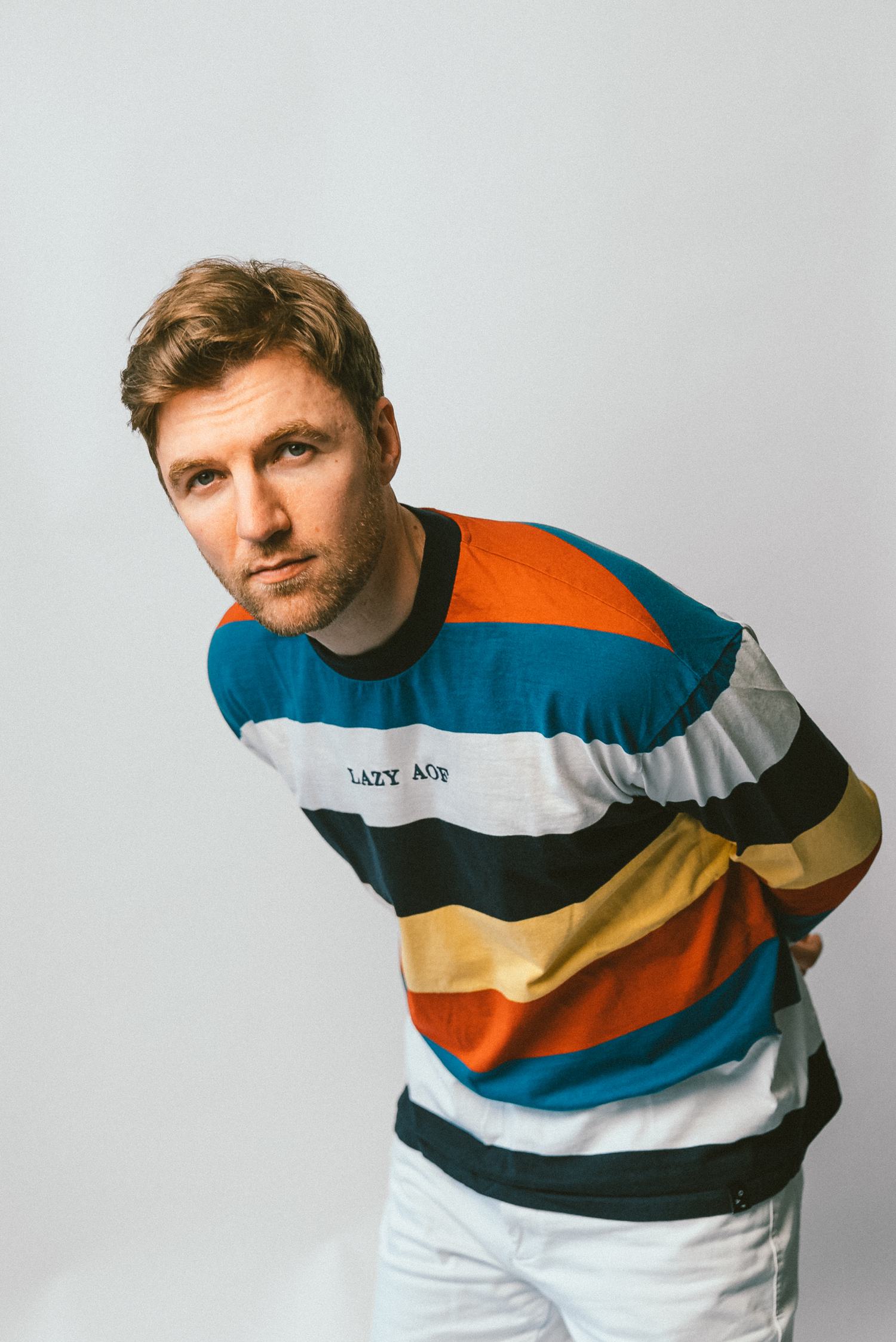 Fresh from a break-up, Prendergast spent the first few months of lockdown like the rest of us, watching TV and gardening. He turned to writing slowly, teaching himself how to produce and how to play the drums. Man Alive developed in the quiet loneliness of lockdown, but it took a wider group of friends to help bring it to fruition.
Around Christmas of that year, Prendergast played some of his songs to fellow musician Ciaran Warren after a night at the pub. "He was like, you have to put this out," he laughs. "I'd never really thought about it. The whole thing scared me and still kind of does, because you're putting yourself out there. But I decided I was going to do it and that's when I got pretty focused on it and made the decision."

Alongside his good friend, singer-songwriter Gavin James, Prendergast booked a trip to LA for writing sessions, then cancelled them all on the flight over. "I was like, I just want to hang out," he shrugs. "I bought a guitar and we wrote songs on our downtime without planning it. He'd be cooking breakfast and I'd start playing and a song would kinda happen like that. I didn't do anything in LA, but we ended up with a load of songs, which is nice."
Alongside the spontaneous songwriting, Prendergast's LA trip also connected him with comedian Aisling Bea who became something of a catalyst for his debut EP. Originally the project was set to be called Blood Type, until she offered the advice that "that name is shit." Having met at a dinner, the two became best friends, Bea chasing him to see the project through. "She was like, you have to do this," he explains. "Having friends like her, people around me who are cheerleaders, who are there to push you off the cliff, in a nice way. I owe a lot to her. I count the people around me almost like band mates in a way."
On debut EP Colours, Prendergast pulls from a range of influences. Recent single "Be Someone" has the atmosphere and falsetto harmonies of a Bon Iver classic while a track like "Everytime I See Red" pops with hopeful melodies and glowing guitars. Rich in sentiment, it's playful and confident. Alongside his work with Warren and James, Prendergast also brought in fellow Irish musician James Vincent McMorrow, with whom he co-wrote "What Are The Chances." A dark piano-driven plea, it's direct and diaristic, balancing desire with damnation.
Prendergast self-produced the EP, working alongside engineer Alex Borwick at Black Mountain Studios in County Louth. Recording across block bookings, he gave himself one day for every song. "If I had booked the studio for three weeks, it would have taken three weeks to do it," he says. "I did four days, then I stopped for weeks, then I went back and did another four songs. The artistic freedom was something I've never experienced before, although it was kinda scary. I kept looking for validation from anyone that was there, like, 'Is this good?'"
Once everything was in the can, it was down to Prendergast to piece together his first release. "When you look at the bigger selection of songs that I have, when you listen to them all, it definitely makes more sense," he says, hinting at more to come. "The sound of everything was never a conscious decision. My favourite artists can make eleven tracks into one thing, and every song sounds similar."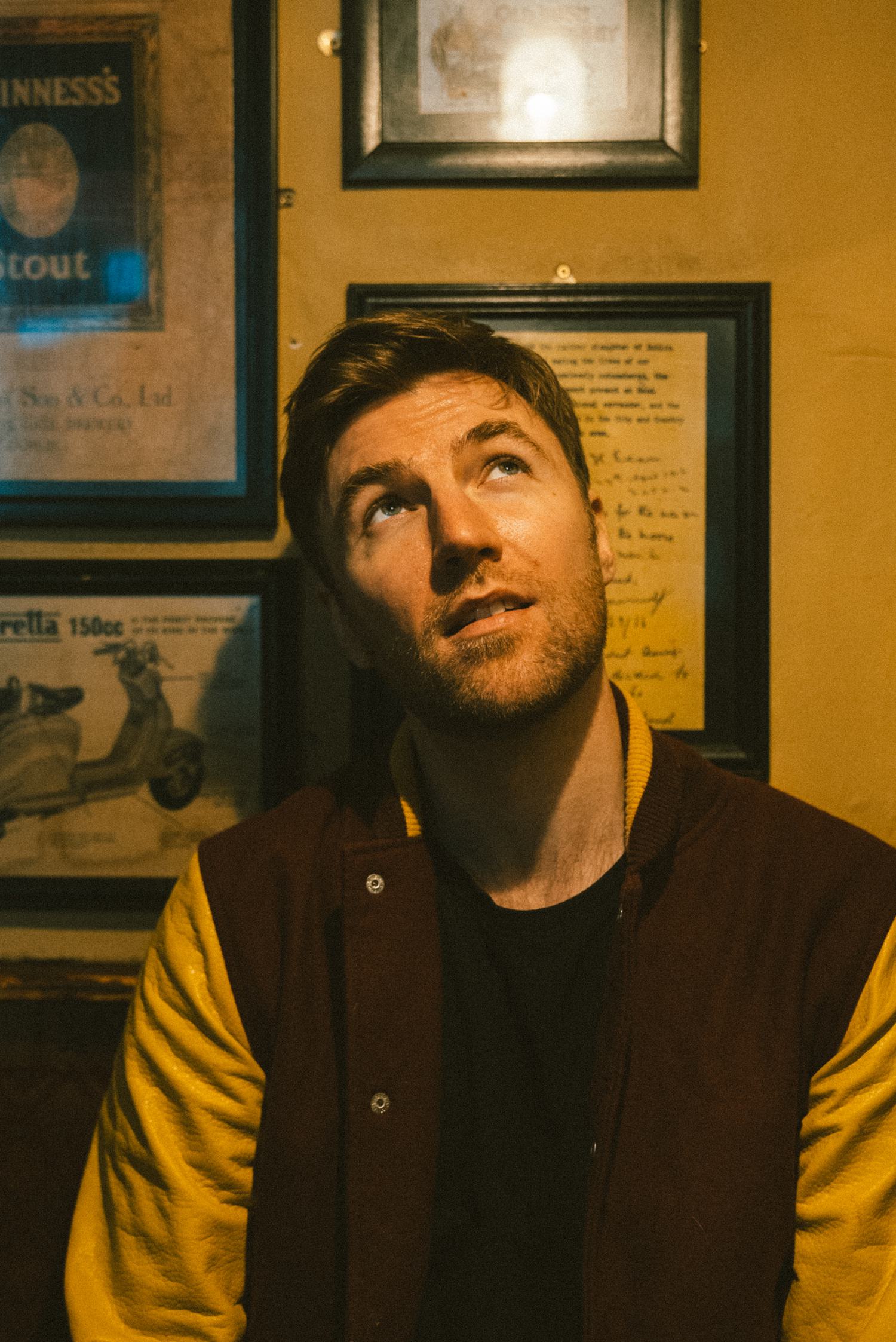 Launching Man Alive, Prendergast grouped together everyone who had helped bring the project to life. What was originally planned as an intimate performance for twenty people became a one-day festival. "My friends who have been married, they're like, 'This is what a wedding is like. It's this much preparation you put into it,'" he laughs. "The most important thing for me was like, I want to play for my friends, but it's a party."
Bringing together musicians from up and coming group Soft Launch to form his backing band, Man Alive kicked off a lineup that included Gavin James, Dylan Fraser, and was MC'd by Aisling Bea. "I was like, fuck this. I'm just gonna bring in a full band and a full PA system and full light-rig. I brought in a back-up generator for the garden just so the power wouldn't go. Kegs, there was food, a gazebo, it got out of hand a little bit," he laughs. "It was a party for sure."