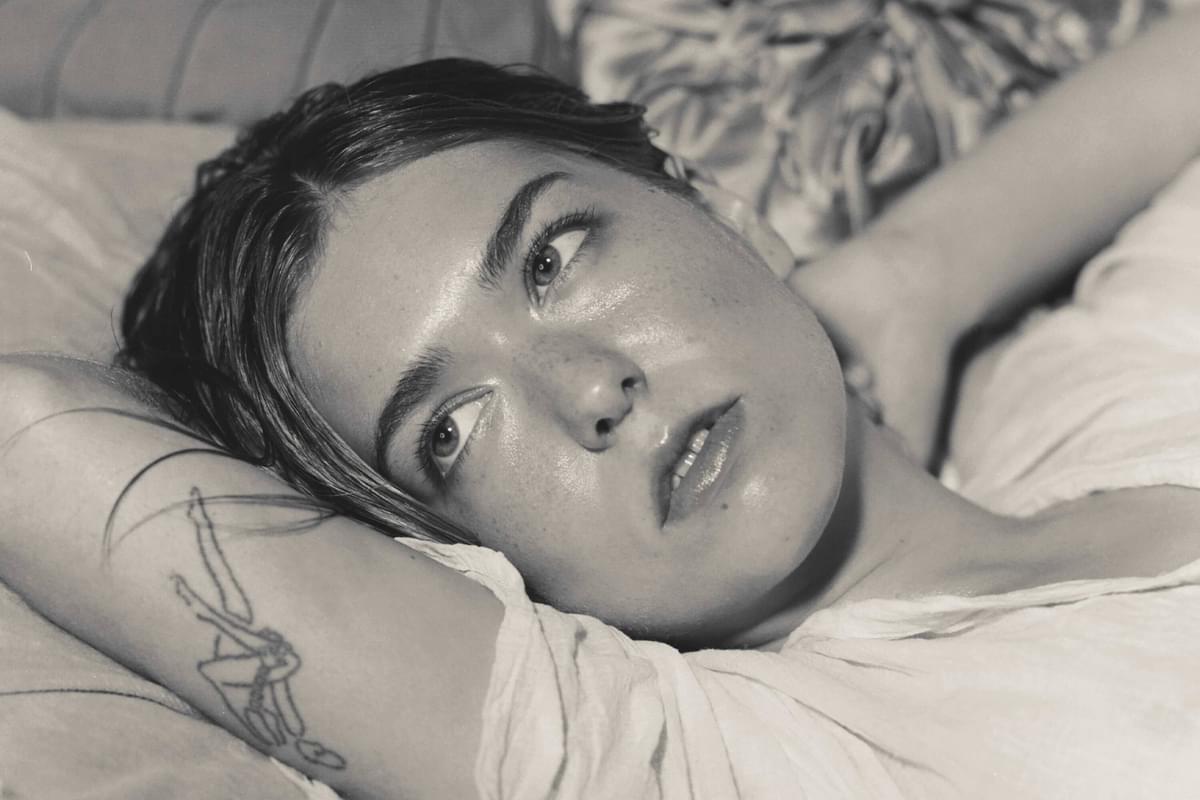 Lindsey Jordan is a still a desperate romantic
03 November 2021, 09:30
In 2018, Lindsey Jordan was on top of the world. She had packed an almost improbable level of success into her 19 years; Lush - her debut album as Snail Mail - was topping year-end lists, while Jordan juggled a sold-out tour and hobnobbed with indie rock royalty like Liz Phair and Mary Timony.
Behind the scenes, however, it was a different story — Jordan was burned out, and was struggling to write: "I was on tour for so long. I only wrote one song in a whole year. I felt so, so shy, trying to write lyrics with other people around. I just kept on putting it off and putting it off." In November 2020, Jordan checked into a rehab facility in Arizona, leaving her phone at the door and spending the month-long programme attending intimacy classes and reading Raymond Carver, occasionally practising on a busted, two-stringed guitar that she discovered in the corner of the clinic.
After her treatment was finished, she moved back in with her parents in Maryland, and the songs that she had been struggling to write came thick and fast — first the music, then the lyrics, "little phrases stuck in [her] head" that she played around with and rearranged, "like doing a puzzle backwards." While one might assume that an album gestated in a rehab clinic might be introspective and navel-gazey, Valentine is admirably light — a smart, complex collection of songs which succeed in balancing romantic angst with a rare degree of curiosity and insight. There's humour and irony there, too — for an album called Valentine, its ten tracks mostly centre around loss of love and total heartbreak: the moment where "you're calling the person after it's all over."
It also has one of the best album aesthetics in recent memory. Valentine's theme materialised entirely at random. The title track was originally called "Adore You", and an early demo consisted of four verses, without a chorus. It was "very sad, almost TMI sad," explains Jordan — and felt like it was missing something. During the recording process, the chorus materialised, echoing a guitar slide at the beginning of the song. While Jordan was getting lunch near her studio in upstate NY, the words popped into her head, the three syllables ("Va-len-tine") perfectly slotting into the three beats of the chorus.
From there, Valentine emerged fully formed as a project, with Jordan filling mood boards with images of elaborately-decorated chocolate cakes, chintzy cupids, Edwardian jewellery and the Dutch masters. In the album art for Valentine, Jordan appears trussed up in frilly shirts and well-cut suits, mooning at the camera from beneath strands of tousled hair, looking both heartbroken and impossibly sharp. In the video for the record's title track, Jordan plays a dressmaker in the late 1800s who has fallen in love with a noblewoman. The video culminates in an elaborate dinner party scene, in which Jordan enacts bloody revenge on her lady's douchebag boyfriend, swigging from a goblet of wine and stuffing cake in her mouth before stabbing him in the chest with the cake knife. "Valentine" slots neatly into a long tradition of queer artists situating their romantic imaginations in historical drama — from the lesbian camp of Sarah Waters novels to Portrait of a Lady on Fire. As Jordan explains, "period pieces are a huge thing with lesbians — plus, I love the gender presentation it allows me to do. I love being dressed up as a little prince!"
It's a little surprising, then, that when I ask about what music inspired the making of Valentine, she immediately mentions Drake. Or maybe it isn't so strange — Drake is rap's resident sad boy, after all. "I love him so much, I have a Certified Loverboy t-shirt and everything" Jordan gushes. I mention the recent controversy generated around "Girls Like Girls", a CLB track which contains the unbelievably lame bar, "you say I'm a lesbian, girl, me too", a line which has either been slammed for homophobia and misogyny or received with purlient glee, depending on what social media circle you're in. "I was really disappointed by that," Jordan tells me. "I'd been making jokes about Drake being inherently lesbian for a long time, like I could see him having a bigger lesbian following than I do. But for him to come out and actually make a lesbian joke — it's like, nevermind, that's actually the least lesbian thing you could have possibly done."
Alongside the questionable Drake influences, Jordan describes listening to Womack & Womack, The Blue Nile and The 1975 — a disparate range of artists, but all those who trade in turning heartbreak into big, full-hearted pop records.
Her joy is palpable when she describes making the record — working with her video team to craft the record's kitsch aesthetic and "intensely desperate mood", the patience and support she received from co-producer Brad Cook... it all sounds convivial and collaborative, a direct contrast to the lonely, agonizing months Jordan spent,trying desperately to write songs while stuck on a tour bus. But with the album done and dusted, and Jordan gearing up for another tour, how does she feel about the business of being a popstar now? "It's complex. Touring is like nothing else. It can be isolating and weird, but it's like being in a dream. During the pandemic I realised that touring is all I've ever done. Like, I've been on the road since I was 16, 17. Then it all stopped, and I had to be an adult in the real world, with no functional life skills. I feel like I needed that break, to sit with myself and my intuition, and work out who I actually am, and what the fuck do I need."
Perhaps as part of this boundary-setting, Jordan is still completely off social media, employing someone else to run her social media accounts. She cites Alex G as an artist whose career she'd like to emulate, "the golden king of making music in a way that seems very respectable to me. He's clearly, very obviously honed his craft, and writes music for other people in a way that's cool, and he stays off social media, which is something I'm obviously trying to emulate. He stays out of the goofy stuff."
Are there things Jordan would do differently, if she could go back to being that 16 year old, just starting out in the music biz? "There are so many things. I don't feel like I have to do things now — like, if I'm not happy with something, I can just walk. I'm very cognisant of my needs now, and what my band needs. I make sure we're all united in decision-making. Now that I'm an adult who has actually had a mental health education, I try my best to set boundaries. I'm very protective over my inner life now." But mostly, Jordan is trying to be kind to herself: "I feel like I can't even imagine being a teenager, and approaching things the way I do now. I feel like I'm right where I need to be."
Valentine is released on 5 November via Matador
Get the Best Fit take on the week in music direct to your inbox every Friday